Thank you Arla Dofino for sponsoring this post and inspiring me to try their naturally delicious cheese! All opinions are 100% my own. #HavartiHolidays
Click HERE for $1.00 off your next purchase!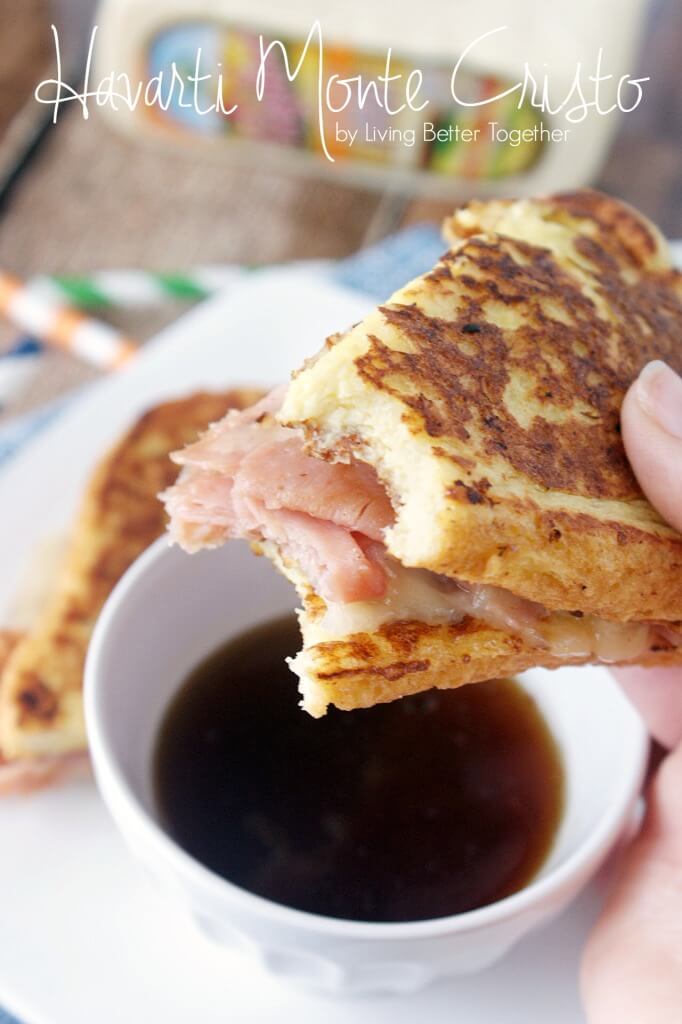 It always seems like the holidays sneak up on us. One minute we're at the beach in July and suddenly it's Thanksgiving! Now, I don't know about you, but no matter how well I plan, the holidays are always crazy. But no matter how hectic they are, you still need your fuel and that often means a quick and cheesy breakfast is an order. A quick meal is especially important on the weekends when there are parties to attend and shopping to be done and let's not forget that all important trip to the tree farm. Thankfully, a quick breakfast doesn't have to mean a boring breakfast, Arla's Creamy Havarti Cheese makes breakfast easy and flavorful!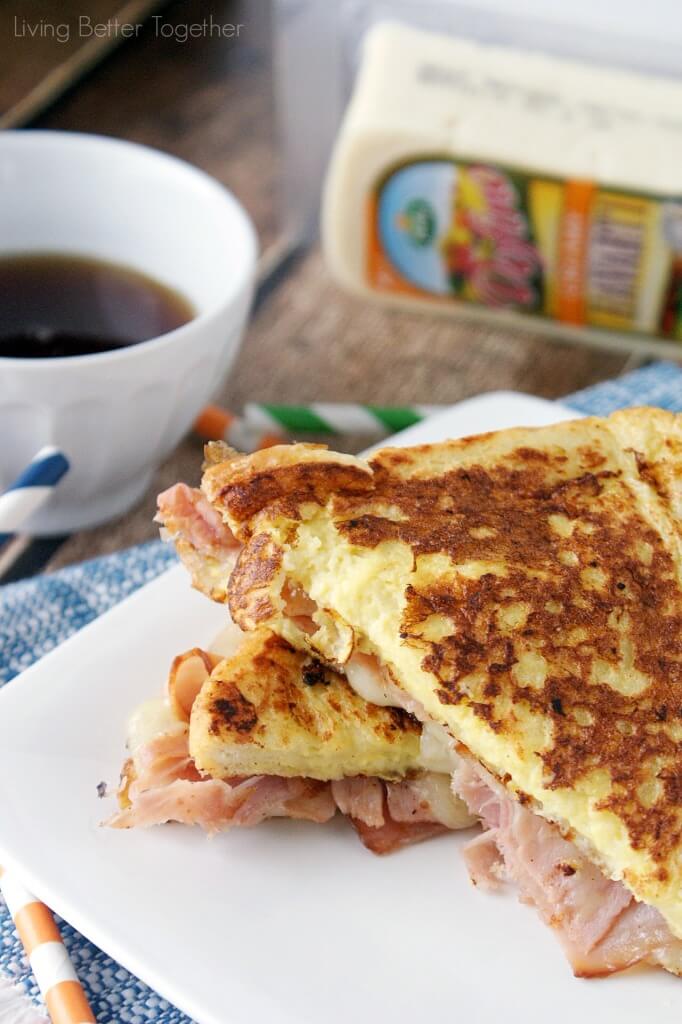 These simple Havarti Monte Cristo's are a family favorite! I mean, who doesn't love this idea of meat and melted cheese sandwiched in warm french toast and dipped in Maine maple syrup? If you don't, you're crazy! It's good stuff!
This is the perfect breakfast to make when you have company over or if it's just the two of you. You can try it out with bacon or sausage and really mix things up with Arla's Havarti Dill!
The Arla Dofino brand of cheese includes a delicious range of family-friendly cheese types such as Havarti, Gouda, Edam, Muenster and Fontina. Arla cheeses are naturally good from farm to fridge. The cheese is free of added hormones and preservatives, and crafted with quality, natural ingredients in an environmentally friendly way. Arla cheeses have been traditionally crafted in Wisconsin for more than 100 years. Don't you love a quality product you can feel good about feeding to your family?
Arla Dofino is available in a variety of retail stores nationwide. Click here to find a location near you! And don't forget to grab your $1.00 off coupon before you go!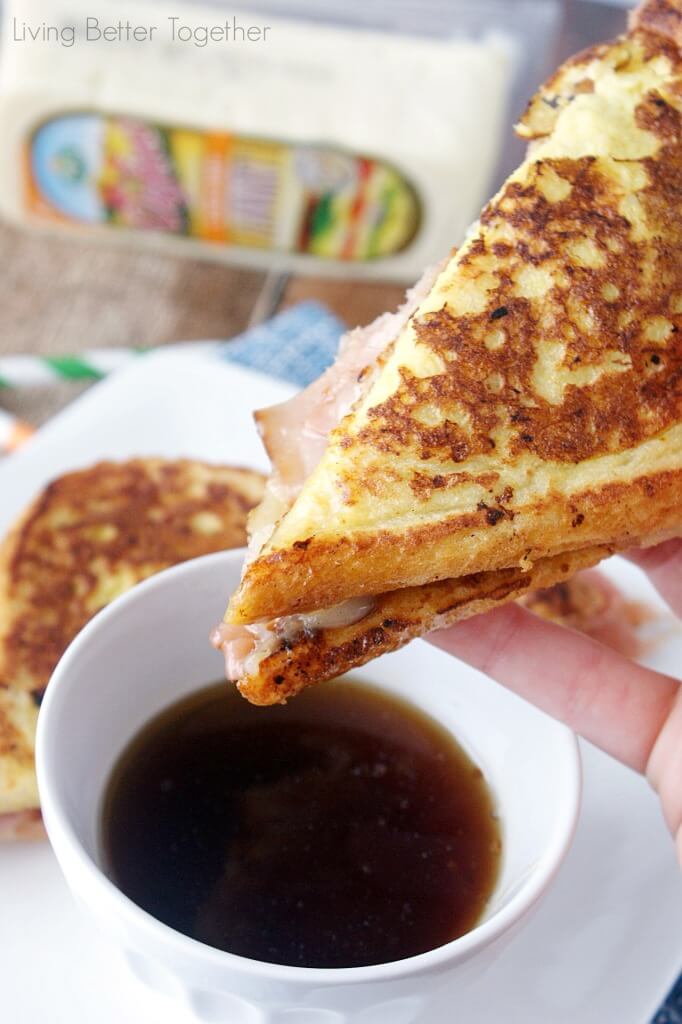 Not only am I sharing this quick and delicious recipe with you today, but I'm also hosting a giveaway featuring a Happy Havarti Holidays Breakfast Prize Pack from Arla Dofino. The prize pack is a $60 value and will include:
– Crate & Barrel mixing bowl
– Anthropologie whisk
– Crate & Barrel cheese grater
– A coupon for one free Arla Dofino product
– Set of Arla Dofino recipe cards
To qualify to win the prize pack, you need to:
1. Visit the Happy Havarti Holidays Breakfast Prize Pack Giveaway Pinterest Landing Page and follow the brand.
2. Go to the Happy Havarti Holidays board and select your favorite breakfast recipe.
3. Copy the recipe link and paste it in the comments section below and explain why you picked it!
Be sure to share your favorite Arla Dofino breakfast recipes across social channels using #HavartiHolidays.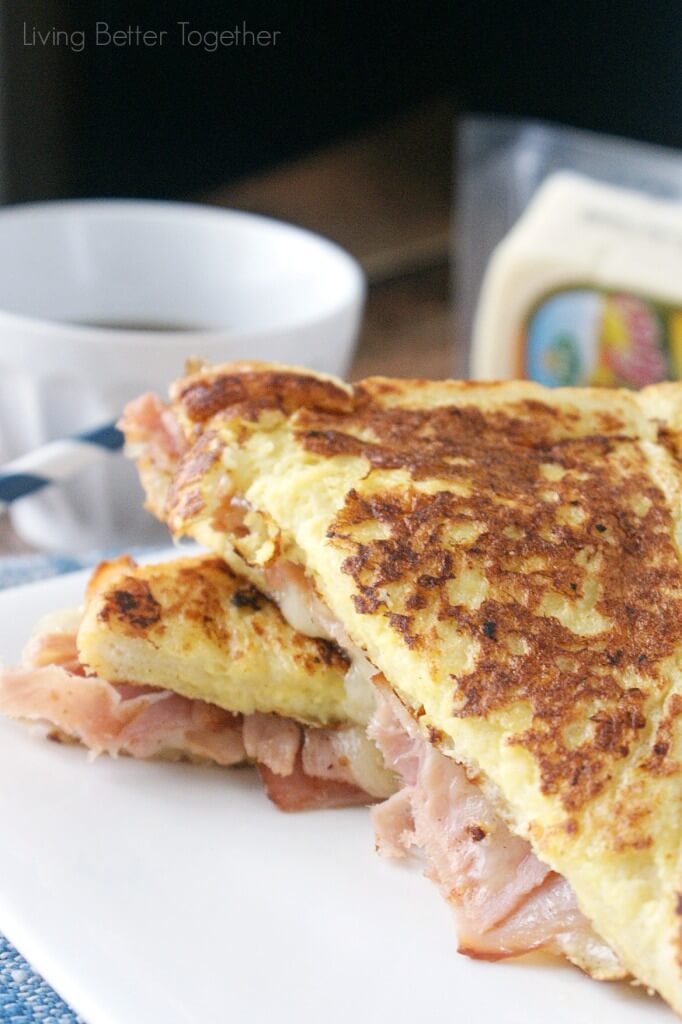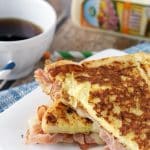 Havarti Monte Cristo
This Havarti Monte Cristo it the perfect quick breakfast this holiday season! With Arla's Creamy Havarti and shaved ham sandwiched between two pieces of french toast and dipped in maple syrup, what's not to love!
Ingredients
4

Slices

Canadian White Bread

2

Eggs

1/4

cup

Milk

1

tsp

Vanilla

2

tbsp

Butter

1/4

lb.

Shaved Deli Ham

8

Slices

Arla Creamy Havarti Cheese

1/4

cup

Maple Syrup
Instructions
Wisk together eggs, milk, and vanilla in a medium bowl.

Melt 1 tbsp of butter in a large pan over medium heat.

Dunk two pieces of bread in the egg wash and place in pan to cook until golden brown, about 2-3 minutes.

Flip bread and top one piece with ham and Arla cheese.

Once bread is golden brown, add the other slice on top of the ham and cheese, flip and let cook for another 30 second or so for cheese to adhere.

Repeat for second sandwich.

Dip in maple syrup and enjoy!
Follow Arla Dofino on Facebook, Twitter, and Pinterest.