This is a sponsored post written by me on behalf of Gorilla Glue. All opinions are 100% mine.
These DIY Holiday Rag Balls are a simple way to add a bit of holiday charm to your home. This craft project is super easy to make with just 4 materials! Makes great ornaments and party favors too!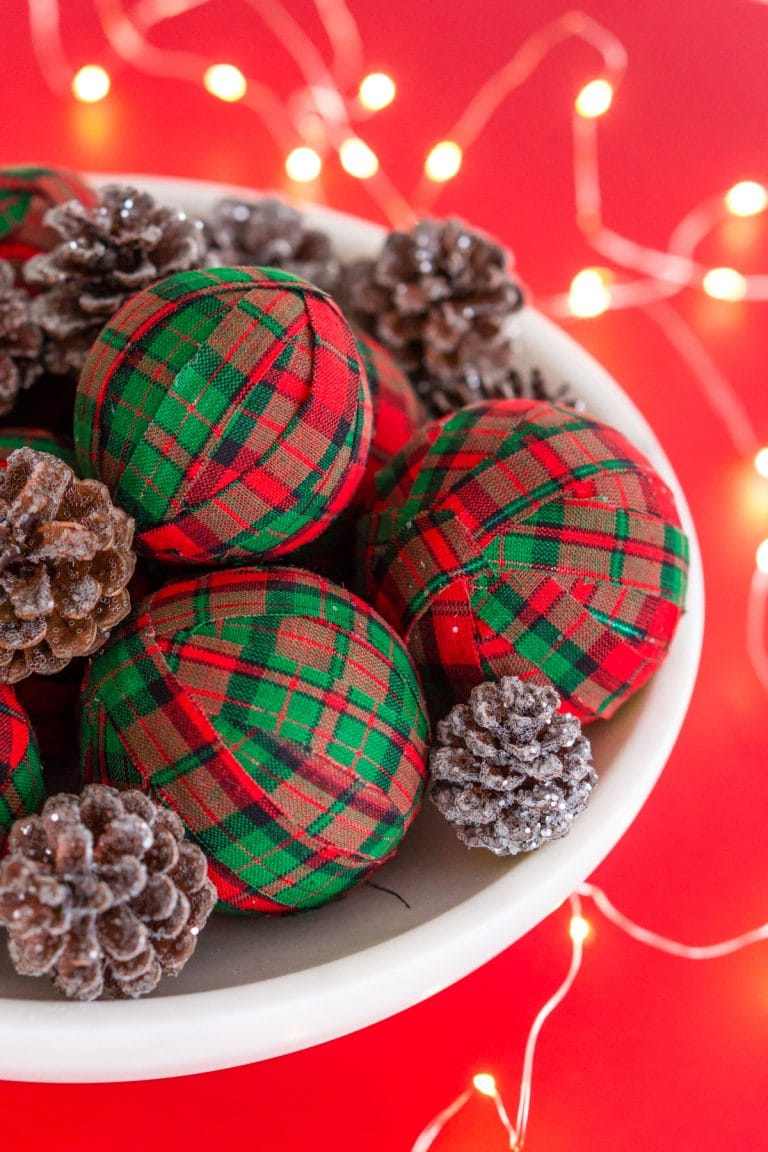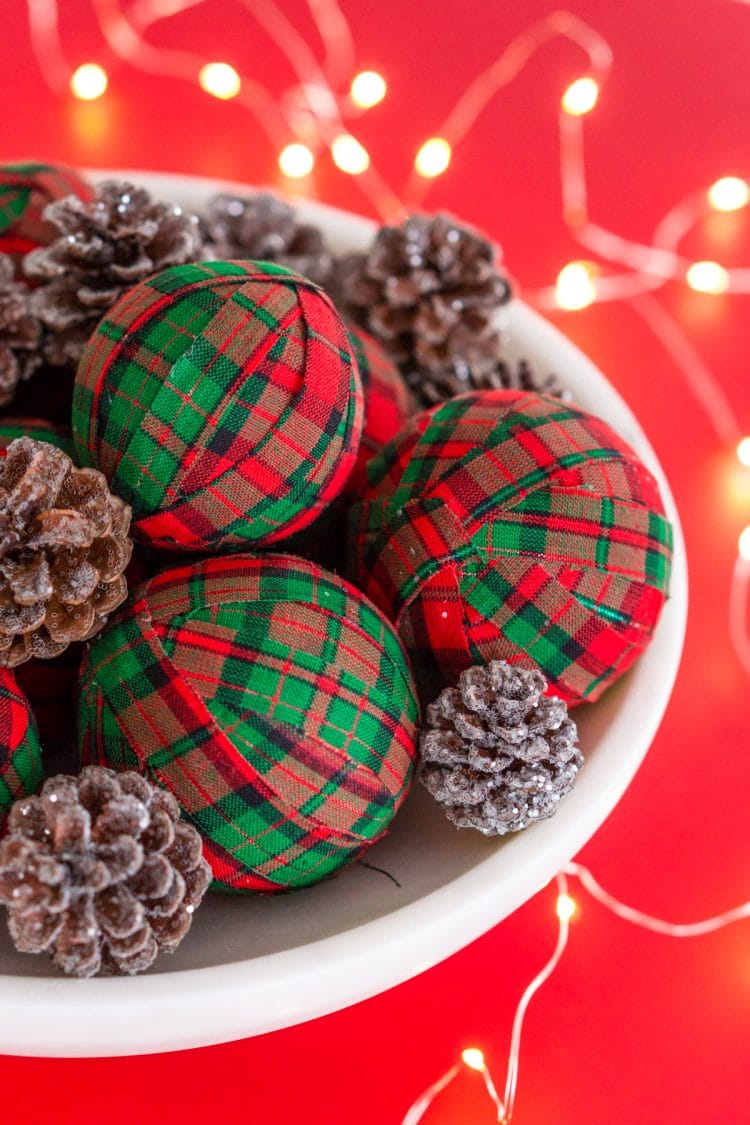 DIY Holiday Rag Balls
These Rag Balls are such an easy craft to make and will add a lot of charm to your decor! My holiday decor colors are red, gold, and green, but this year the theme for our annual Christmas party is Festive Flannel. So naturally, I wanted to add little touches of it here and there, and this was the perfect way to do so.
The fabric I used isn't flannel, but it's a really pretty shimmering tartan at the fabric store, and I think it will get the idea across. These make great vase fillers and they look pretty just scattered around the house too.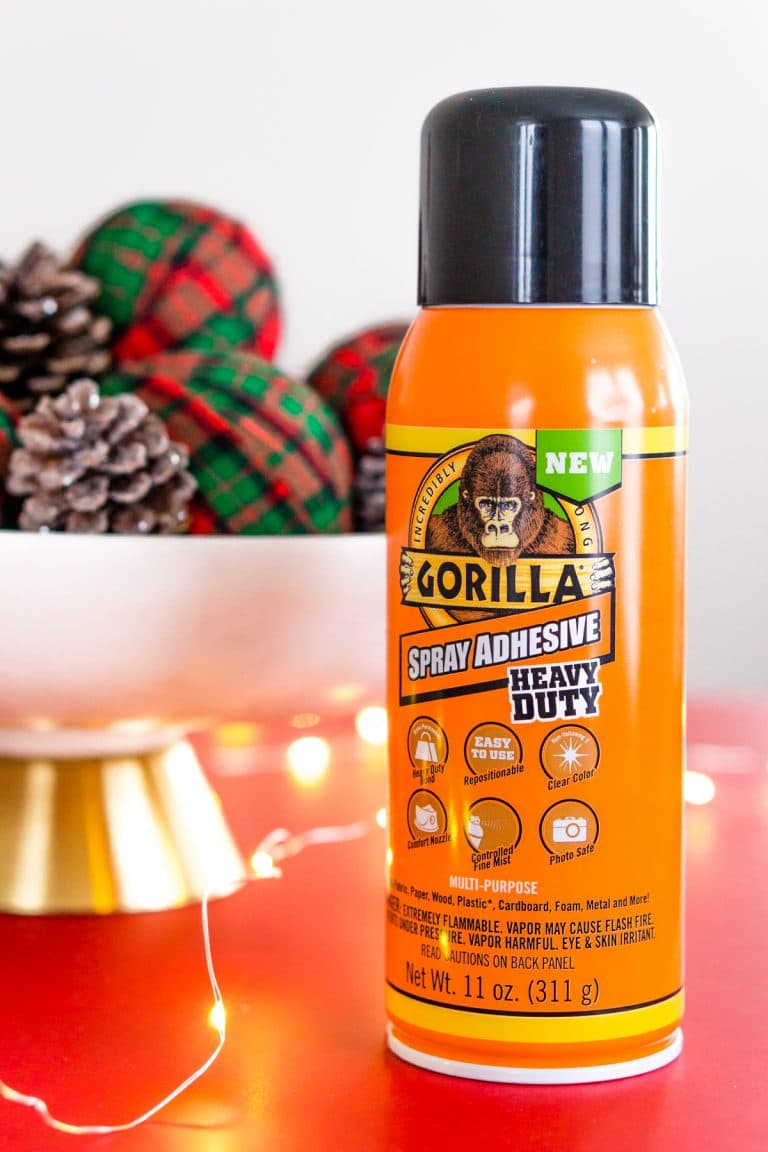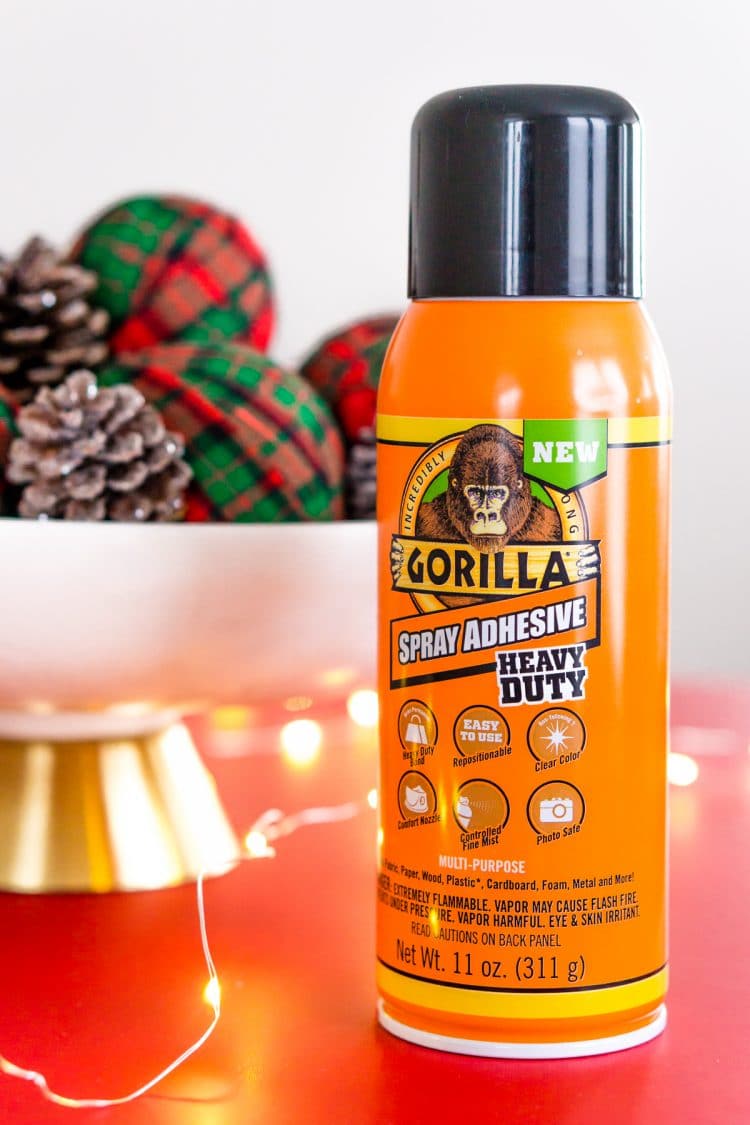 It goes perfectly with the gold and pinecones, and brings out the reds and greens even more! For such an inexpensive and easy project, it really adds a lot. I'm planning on making ornaments of them for our guests to take home from the party. Hopefully, it will be a nice reminder of a fun night at the Hubbell House!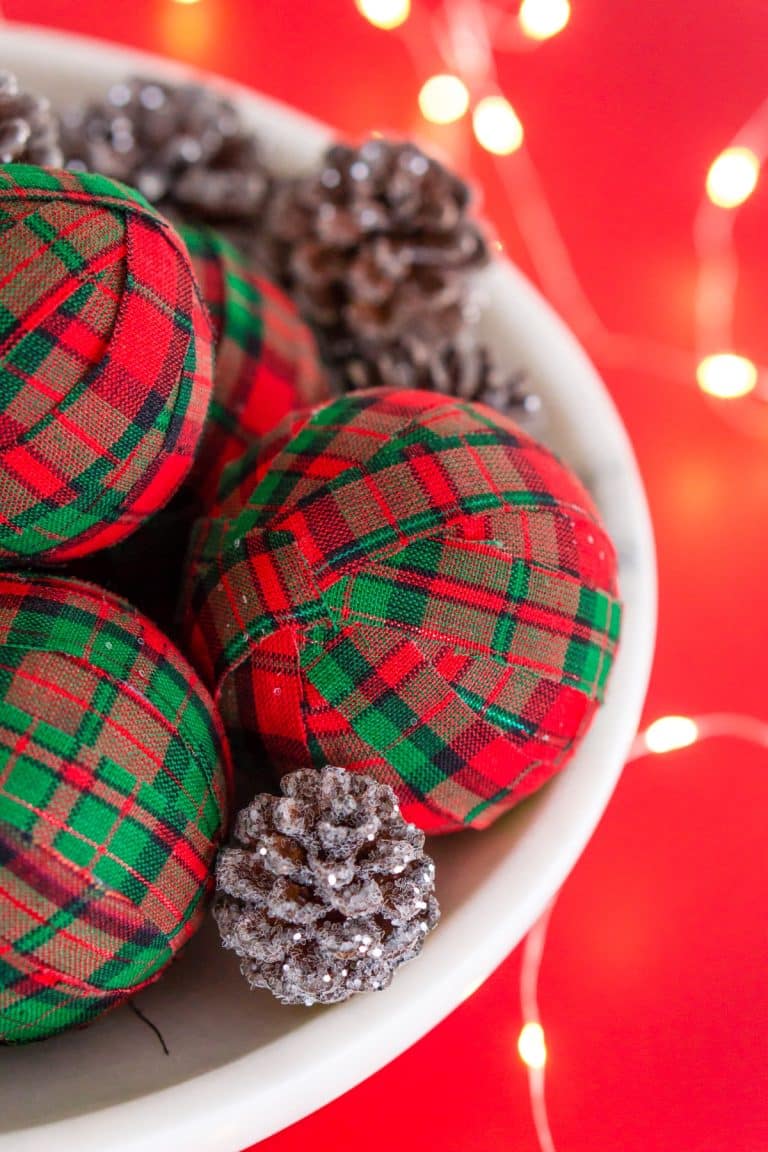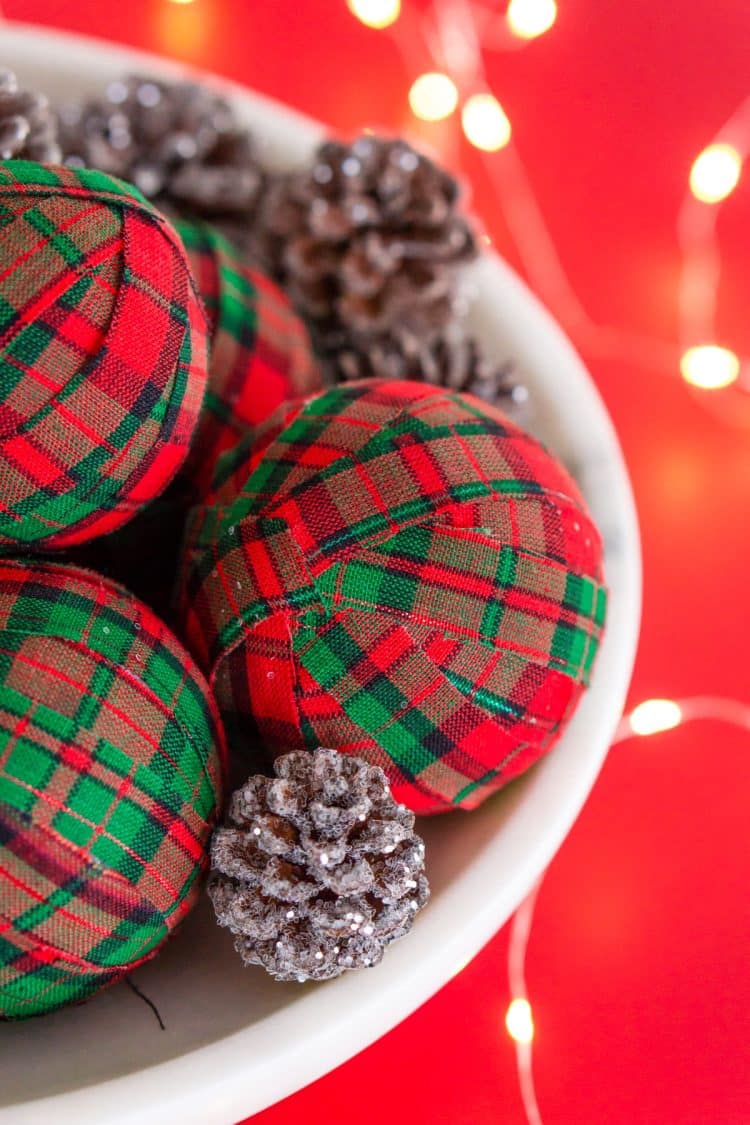 I've been making rag balls for years and in the past, I'd used straight pins to secure each strip of fabric, but I have a dog who really loves anything that looks like a ball, and the pins made me nervous. Then I came across Gorilla Spray Adhesive!
This spray adhesive is so easy to use since it's repositionable for up to 10 minutes but it dries permanently making it a great heavy duty adhesive. You can use it on a number of different surfaces like Wood, Metal, Fabric, Foam, Plastic, Paper, Glass, Leather, and even photos, plus it dries clear so you don't have to worry!
I used it to add a touch of glitter to some pinecones to use as vase filler and holiday decorations and it ended up working like a dream on my rag balls. No more pins and they're still so easy to make! I can't wait to use this spray adhesive on even more projects real soon!
Rag Balls Materials:
Fabric of choice
Styrofoam Balls
Gorilla Glue Spray Adhesive
Scissors
Rag Balls Directions:
Step 1: Cut your fabric into strips, the width is your choice, just know that the thinner you make them, the more strips and pins you'll need. Also, the large the ball, the thicker you will want your fabric strips to be.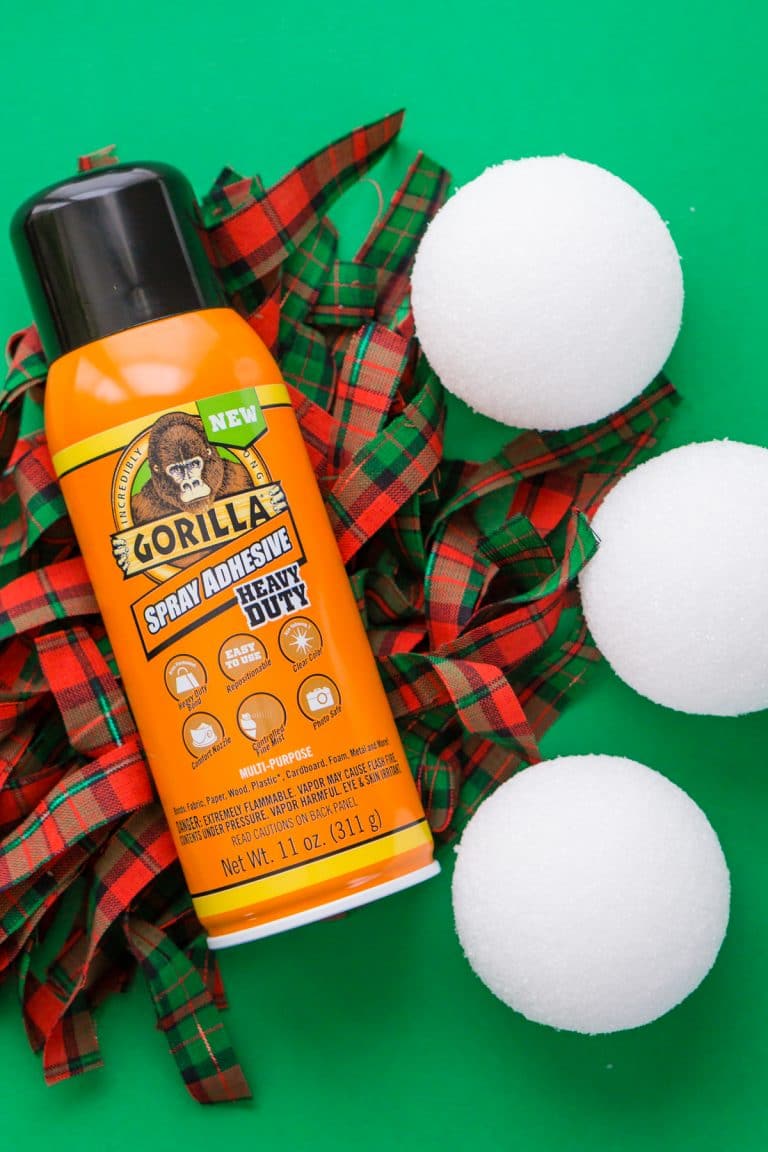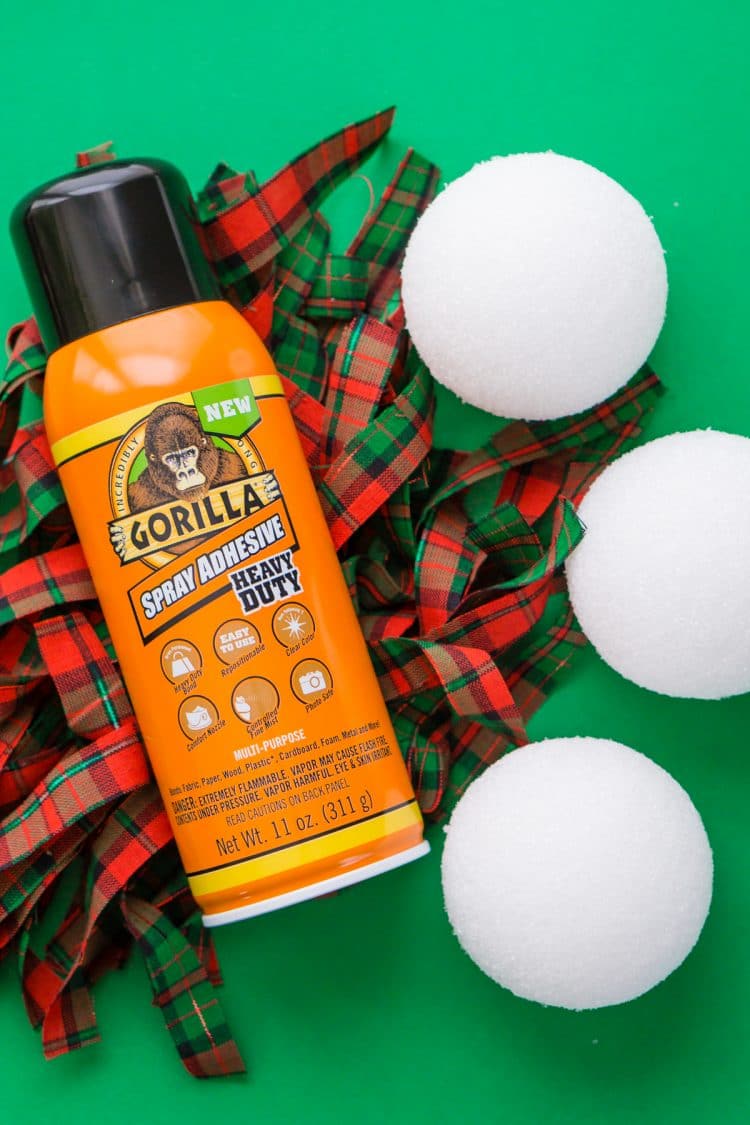 Step 2: Lay fabric out in a box. I usually use the plastic tops or the tin of a disposable roasting pan because they're easy to clean up and toss when I'm done with them.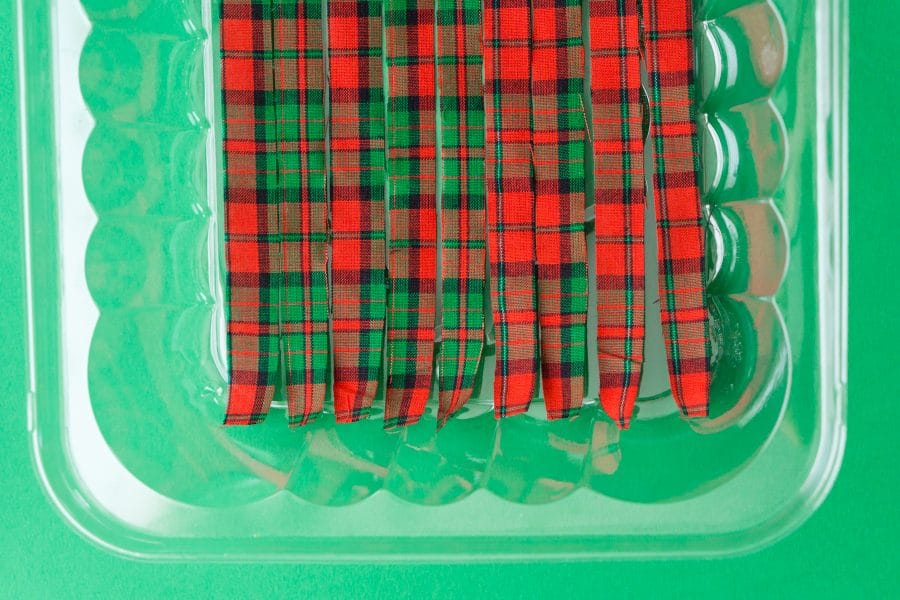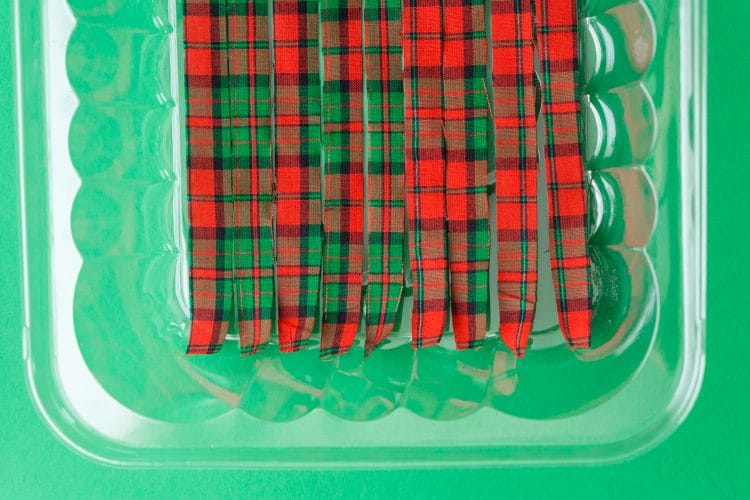 Step 3: Shake the can of Gorilla Glue Adhesive as directed and spray one side of the fabric.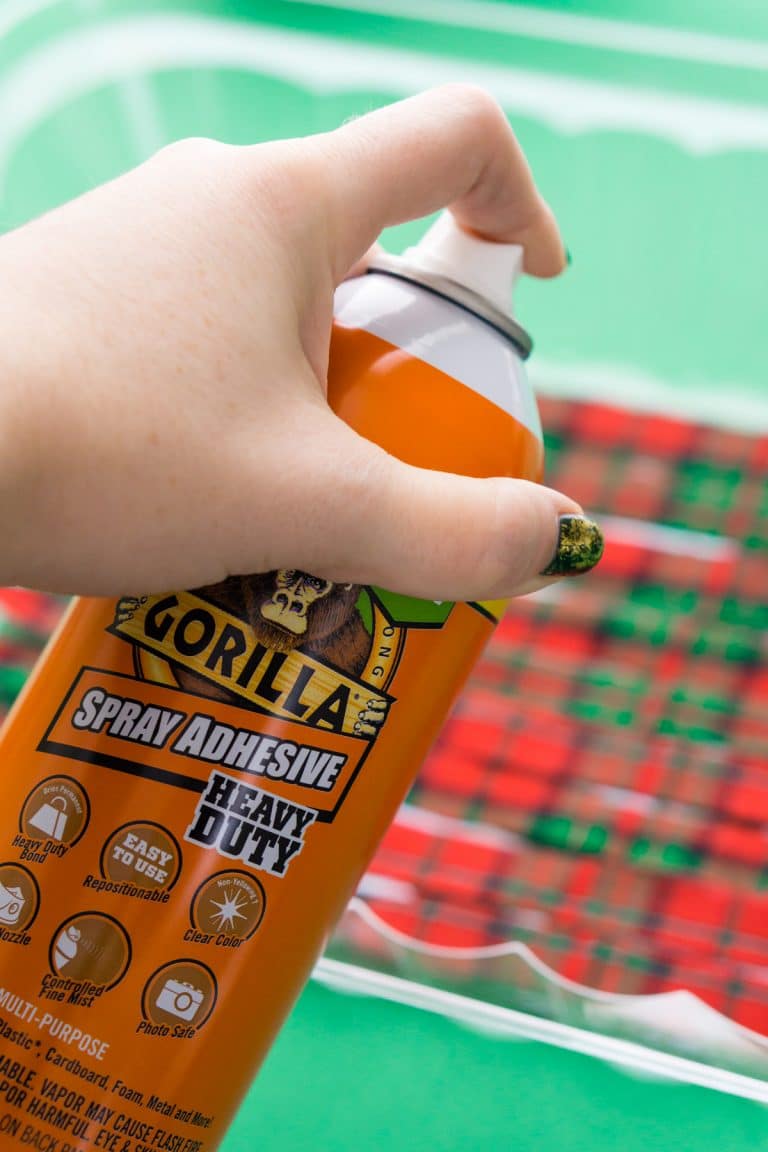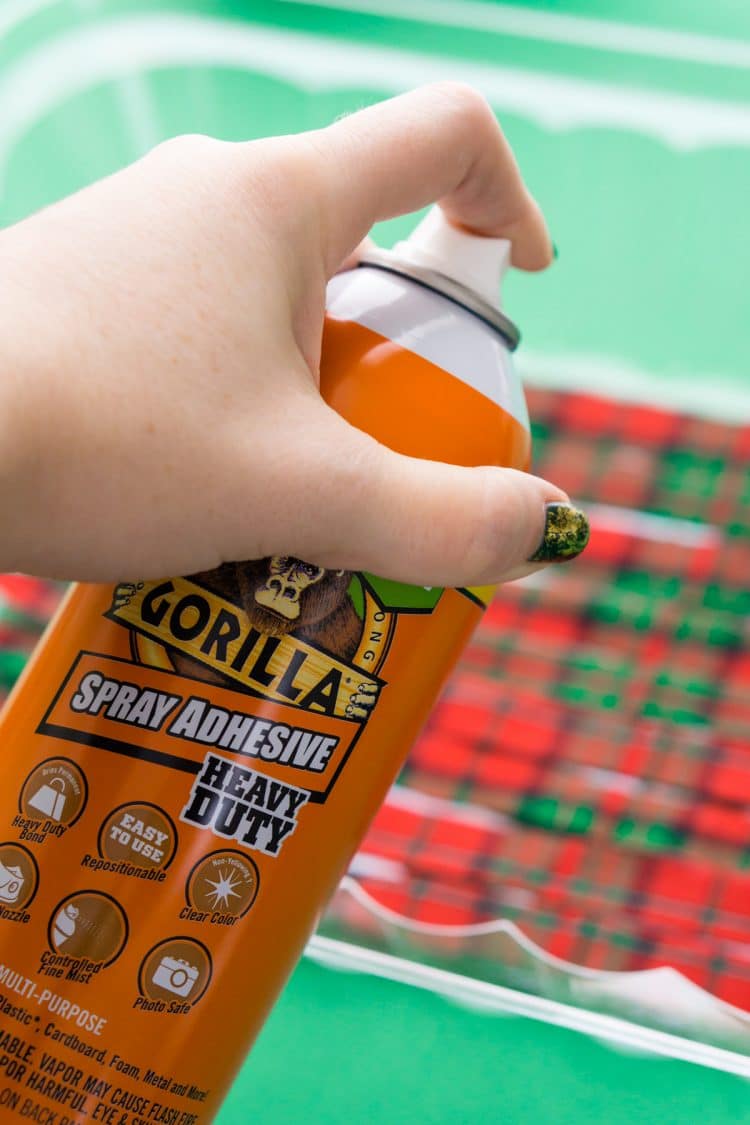 Step 4: Hold one end of your strip on the ball and wrap it around the ball, once you get all the way around, press down along the strip of fabric to secure.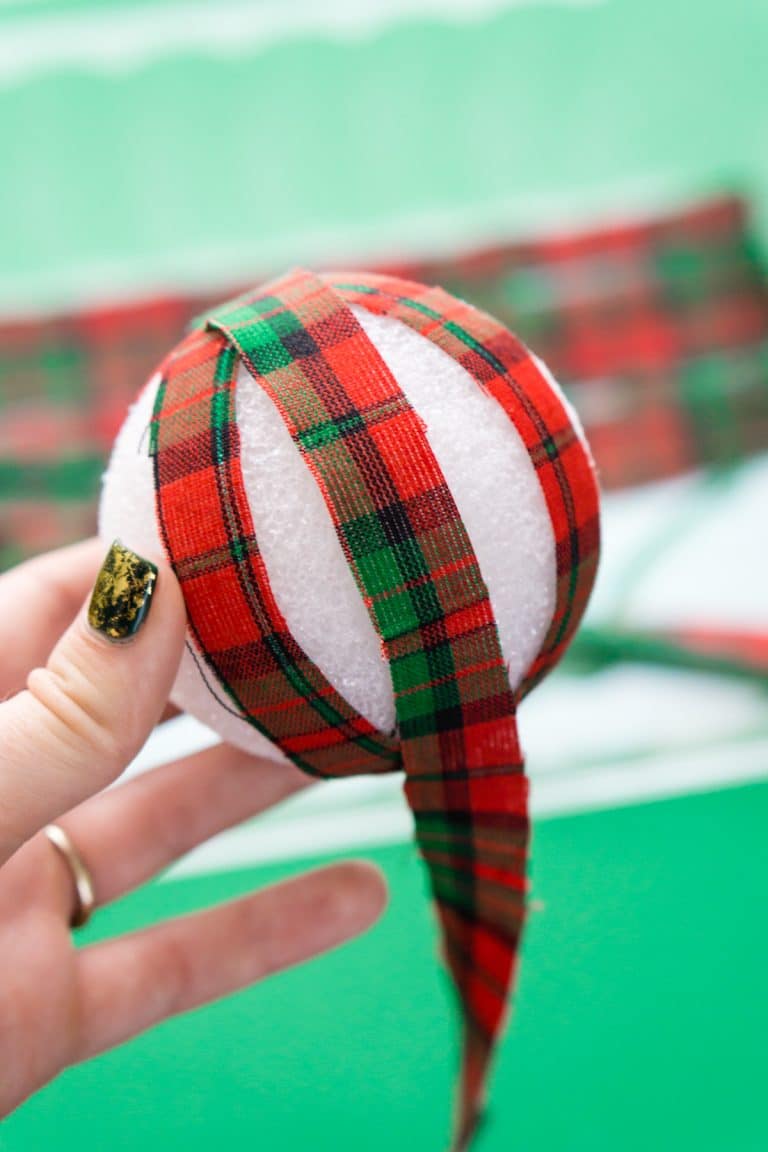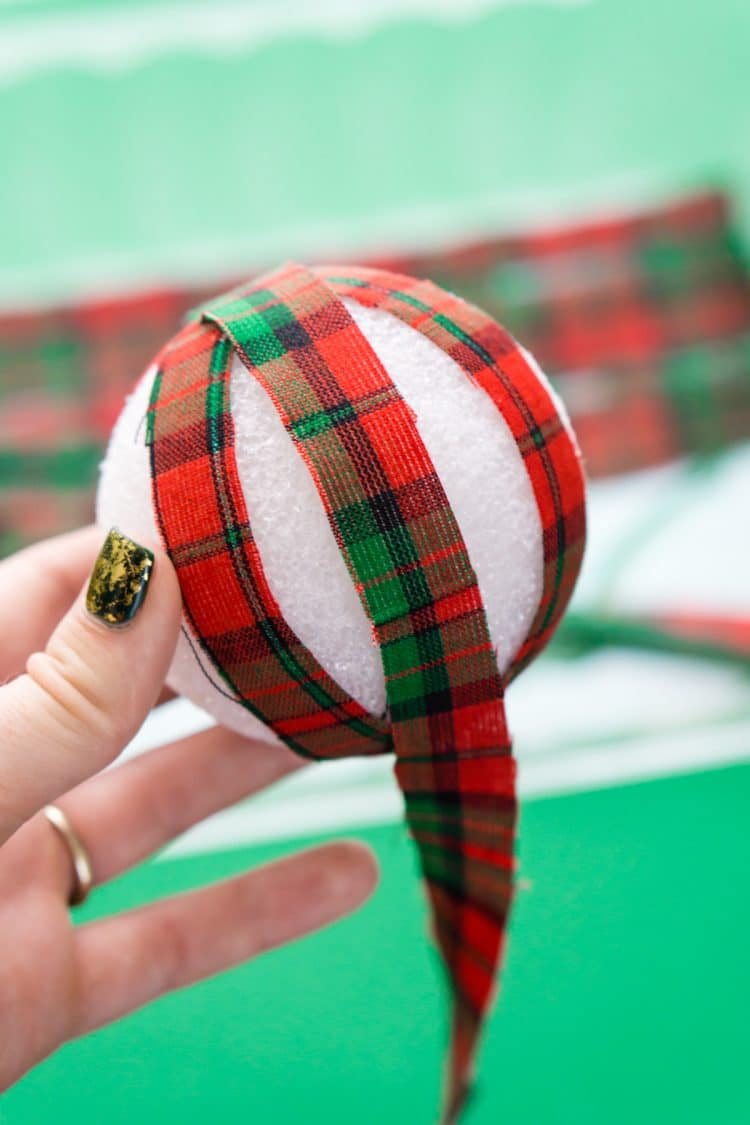 Step 5: Continue wrapping until the ball is fully covered.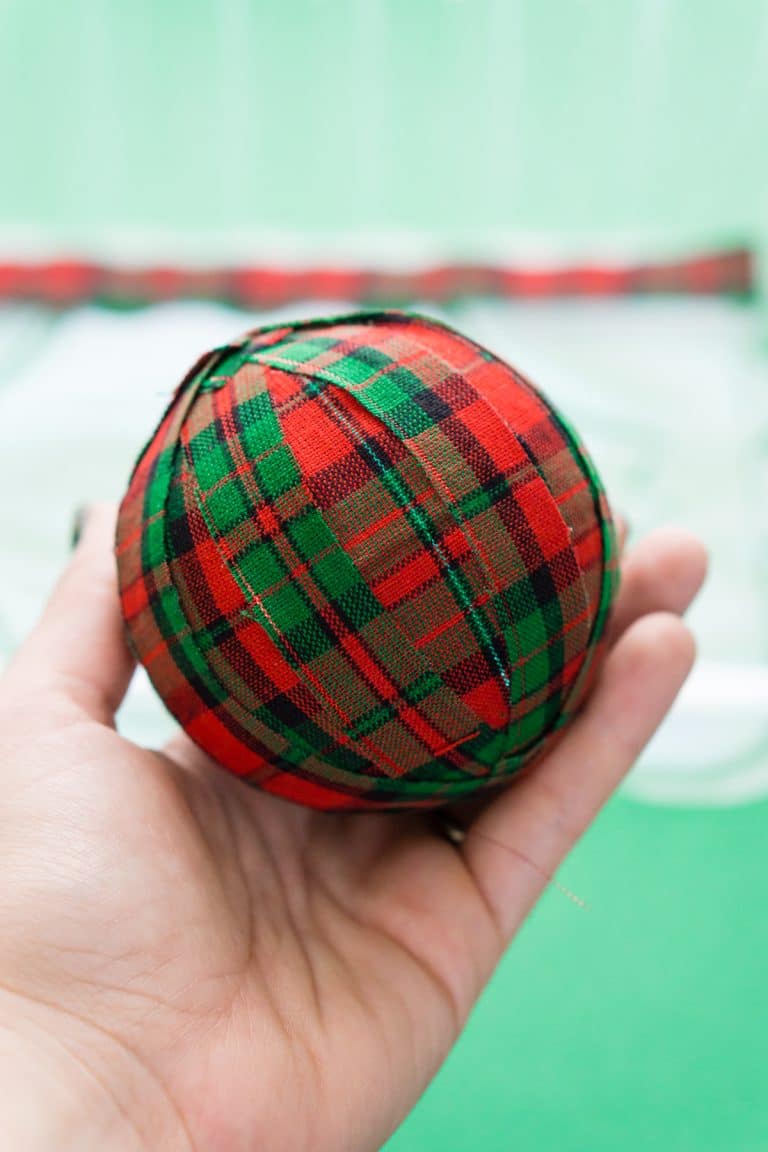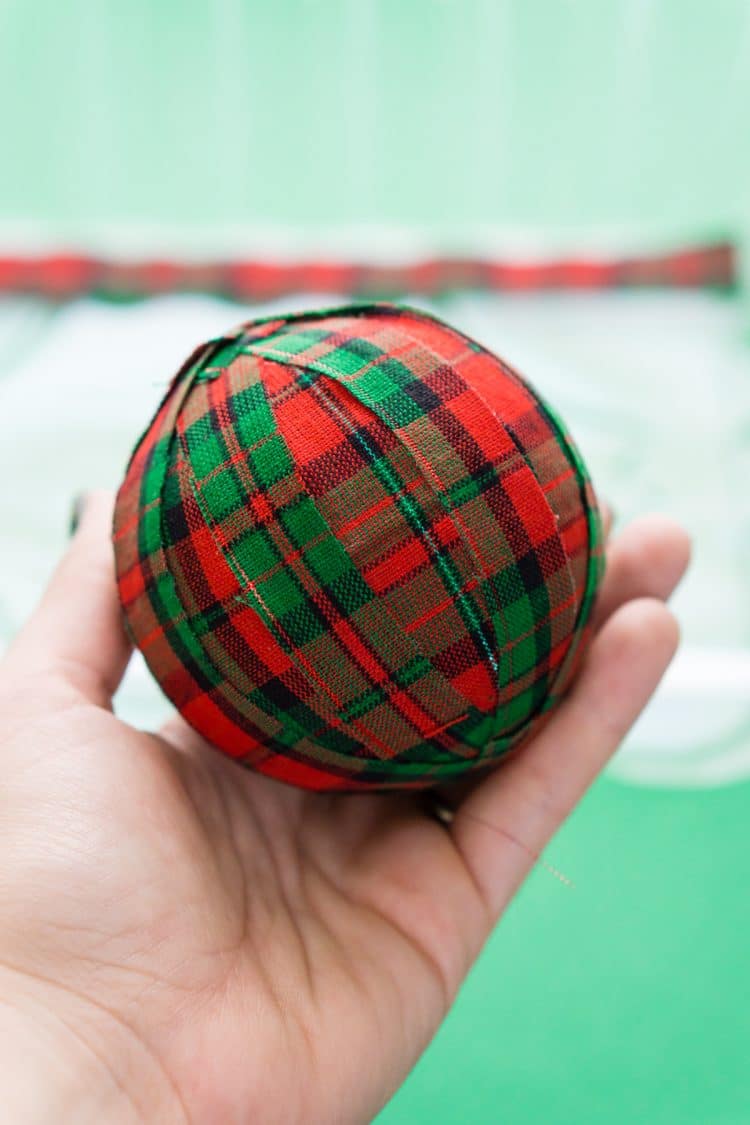 Want to win a $250 Visa gift card? You sure could buy a lot of holiday crafting supplies with it!
Gorilla Glue Spray Adhesive $250 Visa Giftcard Giveaway

Pin these Rag Balls Tutorial for Later!