These Baby Shower Favors are a Free Printable perfect for any travel themed baby shower. These Party Favors were designed to fit EOS lip balms.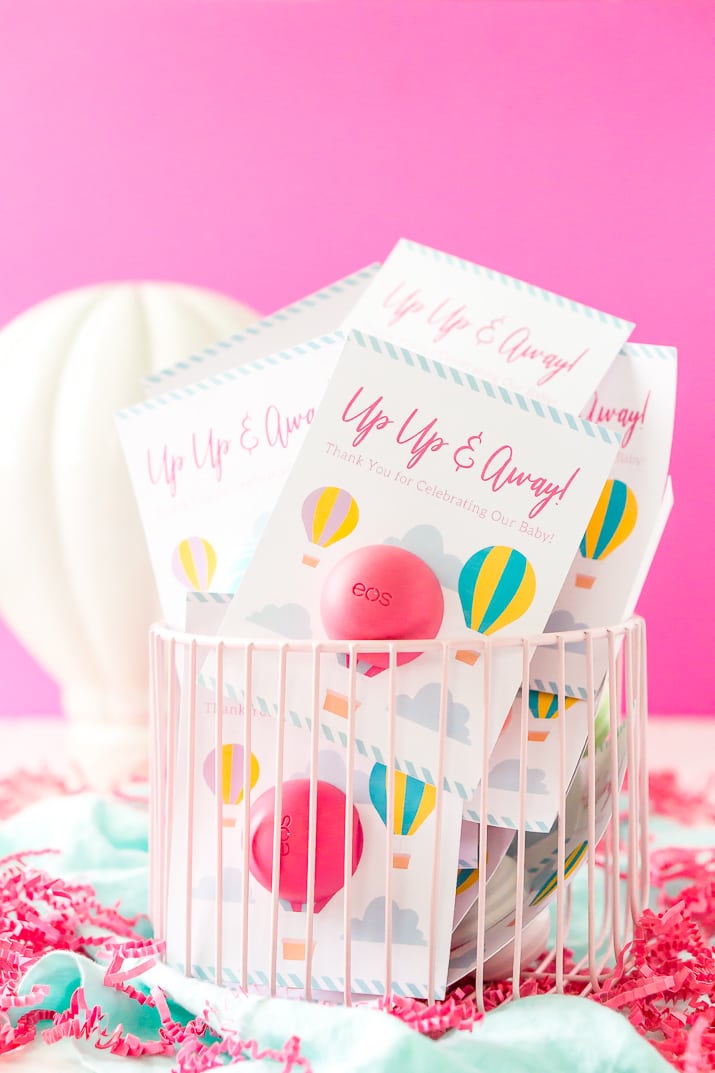 Baby Shower Favors
If you're planning a travel or hot air balloon inspired baby shower for someone, these EOS Hot Air Balloon Baby Shower Favors are an adorable way to celebrate!
This was the theme for my baby shower back in August and there were so many cute details – sorry it has taken me so long to share more of them – but, baby.
These travel inspired favors were one of my favorite things because they turned out so cute and the best part is that I'm sharing the FREE PRINTABLE with all of you!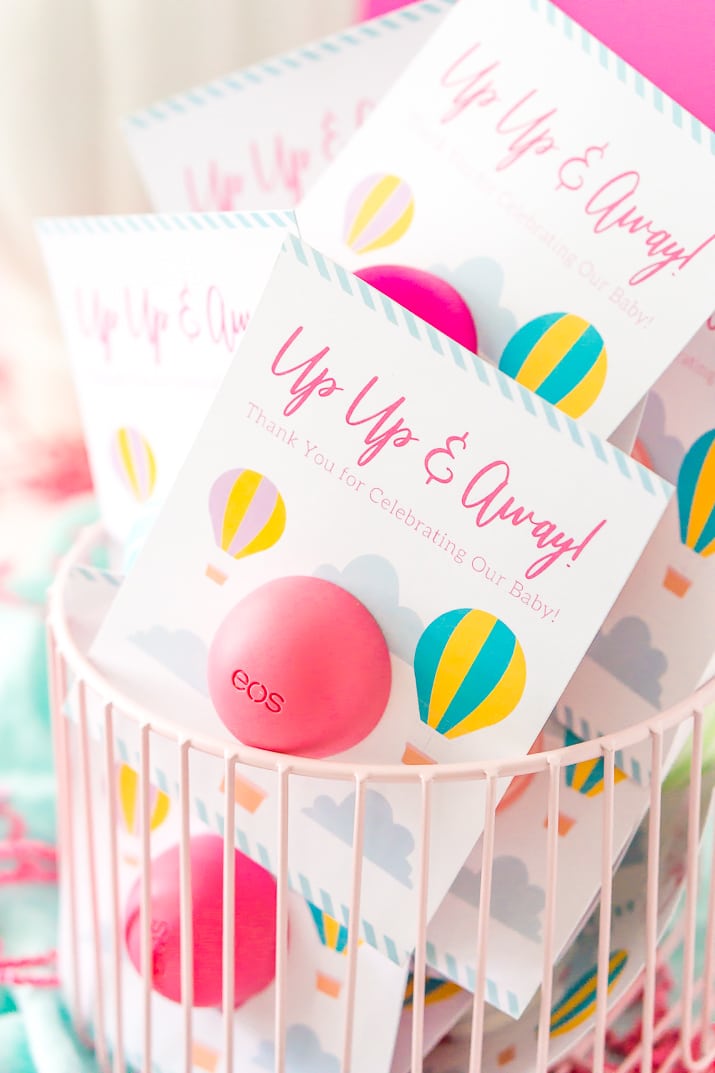 I saw these Elephant Favors on Etsy and thought it was such a cute idea and knew we could make them with hot air balloons instead!
For my shower, we did a travel theme and for the food, we did milk and cookies, but the cookies were different kinds from all around the world to stick with the travel theme – just in case you're looking for more ideas!
We had such a good time, the decorations turned out amazing thanks to my mom and mother-in-law and we played some games, this Emoji Pictionary is my favorite!
You can also check out my What To Wear To A Baby Shower post to see what I wore to mine as well as a few other outfit ideas!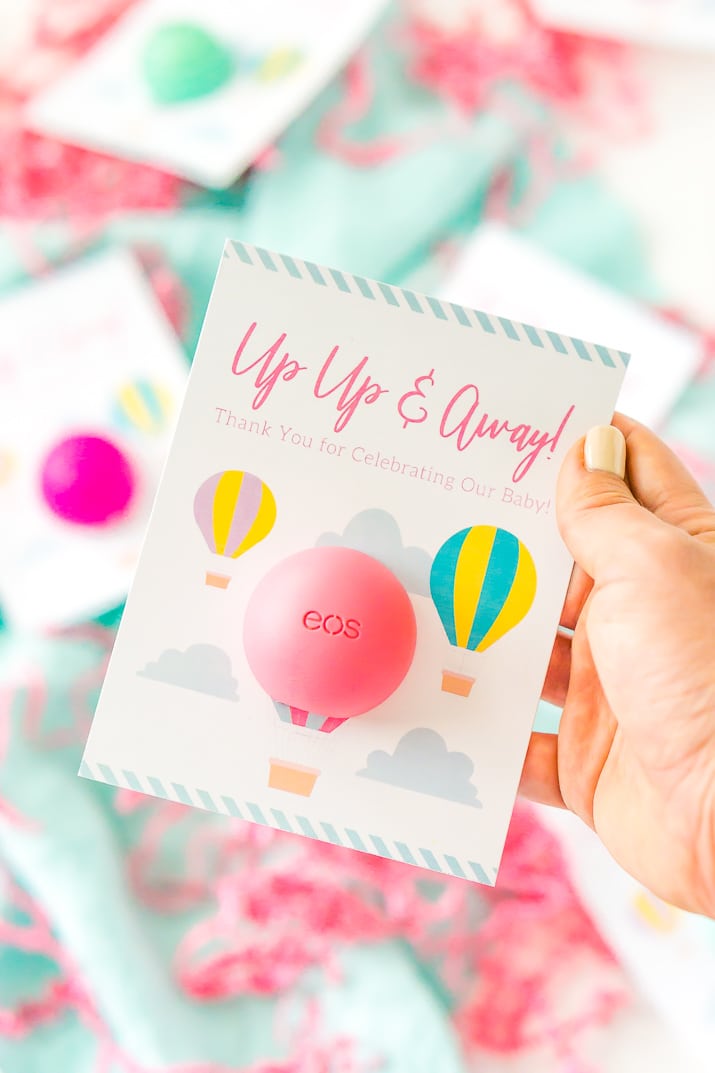 These Baby Shower Favors can be on the expensive side because the lip balms themselves aren't cheap, so this is a great favor for smaller showers or if you really feel like splurging! Plus, they're just so darn cute!
These printable favors are designed to be printed on 8.5×11-inch cardstock, to assemble them, you'll need a few tools:
To assemble, you're simply going to print, cut the favor cards out, then use the circle cutter to cut the circle out. From here all you need to do is open the lip balm, unscrew the top, then screw it back together with the favor card.
Pin These Baby Shower Favors for Later!

Get the FREE Printable Baby Shower Favors!
Enter your email address in the form below to print! You will be taken directly to the PDF of the printable and receive an email copy as well.