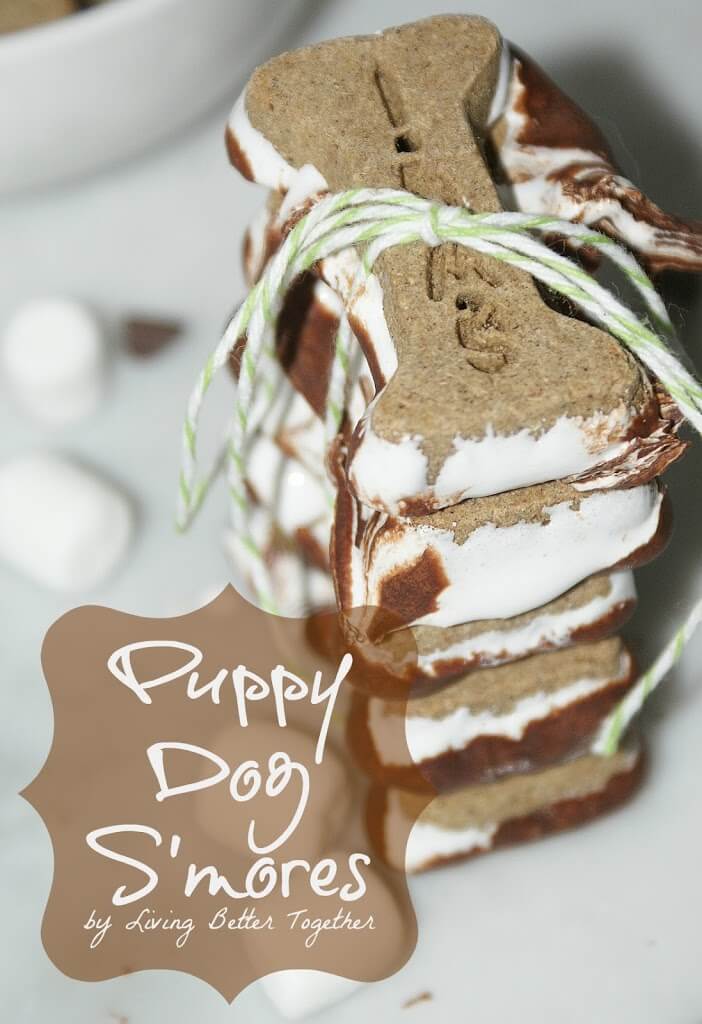 With the 4th of July right around the corner, why not whip up some s'mores… for the dogs.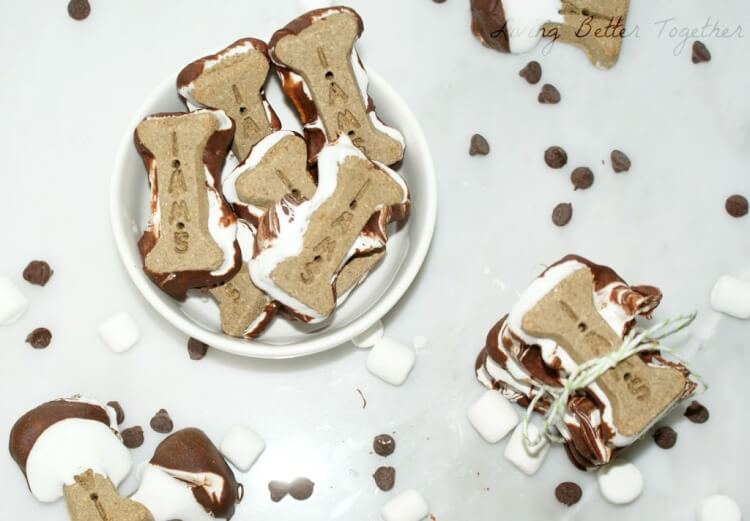 My poor pup has been in a cone all week due to a contact reaction and him not being able to leave it alone. He's been pretty miserable, so I thought these would cheer him up!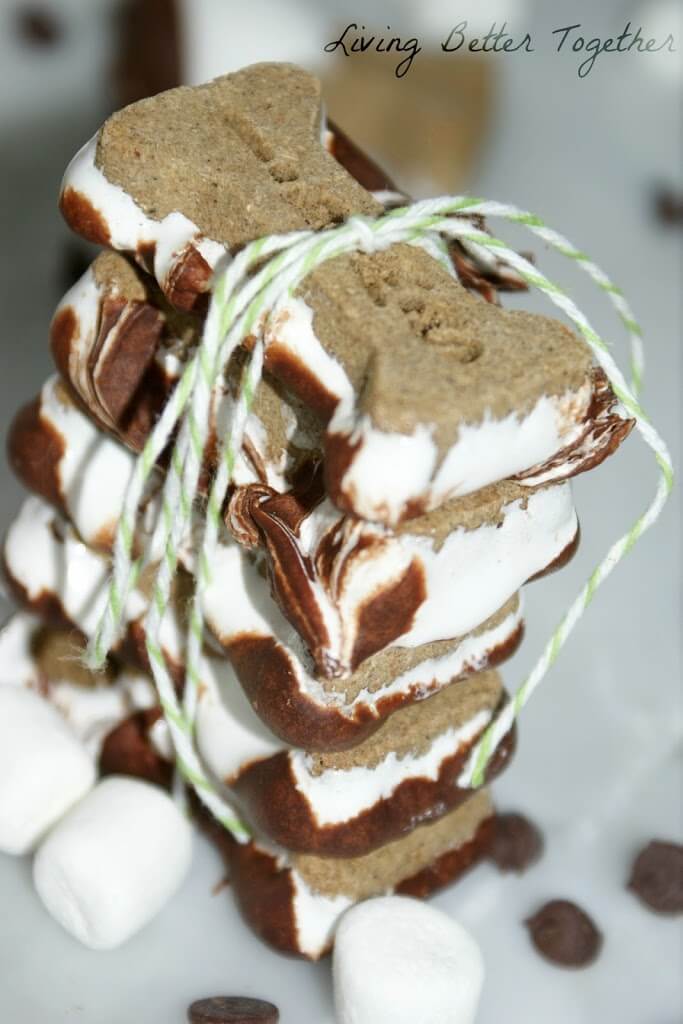 Dog Biscuits

Carob Chips

Fluff
Please use carob, DO NOT use chocolate, you can find it in the health food aisle.
Directions:
Place carob in microwave safe bowl. Microwave for 30 second intervals until nice and smooth.

Warm fluff for about 20 seconds in microwave.

Dip biscuits in fluff then in carob.

Place biscuits on wax paper and let them set until carob has hardened.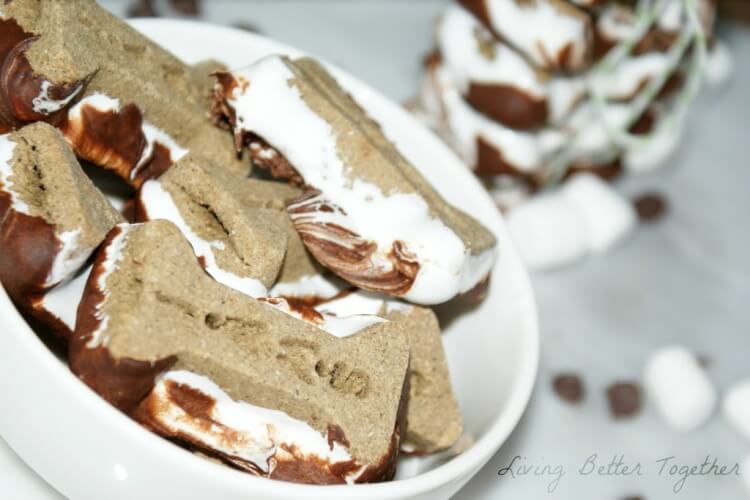 Nothing too fancy, but these were super easy to make, and Shoester loved them. Between a break from the cone and this deliciousness (or so I'm assuming) he's a pretty happy boy!