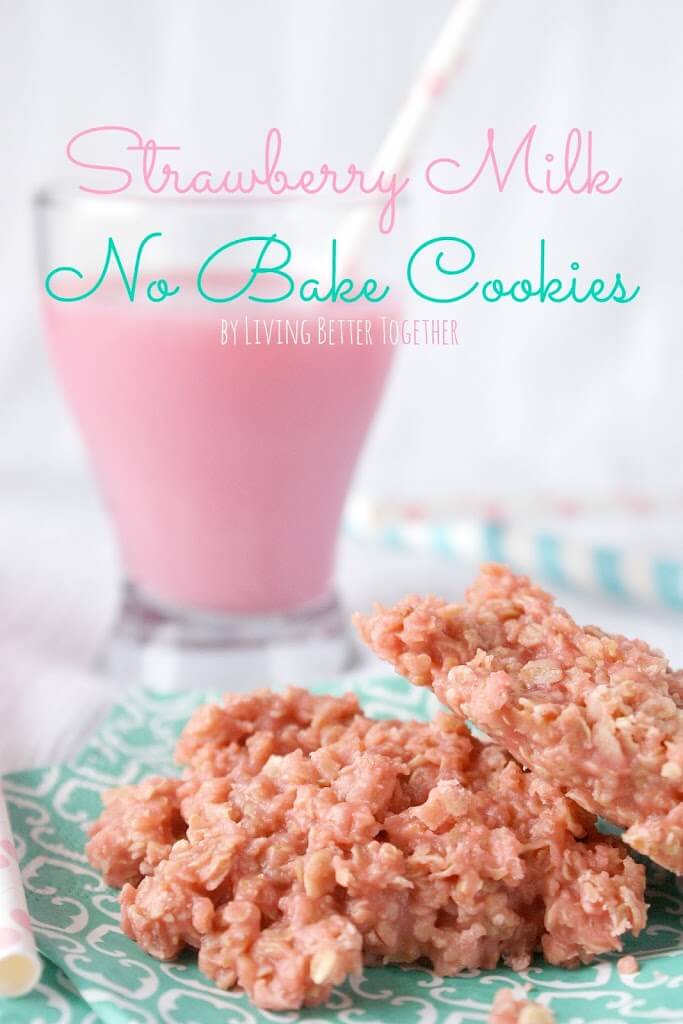 I spend most of my days sitting at a cubicle drowning in legal documents, it's not a bad job, most days it's actually really interesting, but it's not exactly "creative". So it doesn't really make a whole lot of sense when I'm scanning through my 5000th piece of paper for the day and I suddenly decide that the world NEEDS Strawberry Milk No Bake Cookies. Nope, it makes no sense at all. But That's usually how my ideas come to me.

I guess something about medical malpractice and defamation screams cupcakes and cookie to me, I don't know. I usually keep a post it note at hand to jot down ideas on when they come. To tell you the truth, I don't even drink Strawberry Milk, I've probably only had a whopping five glasses of it in my entire life. But these cookies, I might say they were a stroke of genius. They're such a fun cookie and super easy to make, oh and they taste just like Strawberry Milk!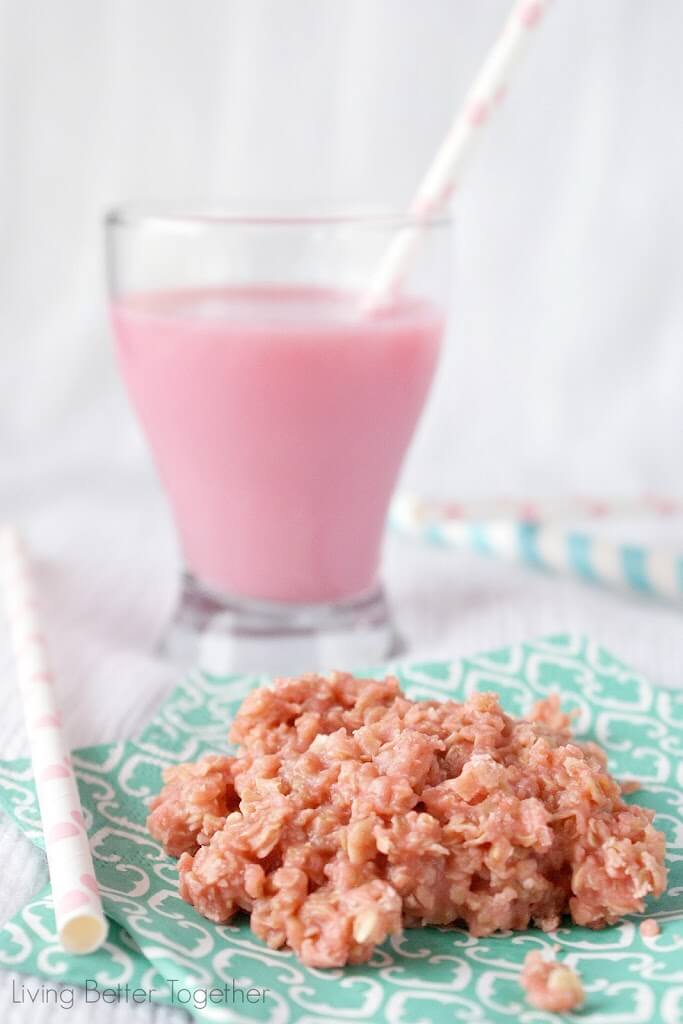 Makes 24 Cookies
Ingredients:
2 cups Sugar
3/4 (1 1/2 Sticks) Butter
2/3 cup Milk
1 tsp Vanilla Extract
1 – 3.9 oz pkg Instant Vanilla Pudding Mix
4 cups Minute Oats
3/4 cup Strawberry Milk Powder Mix
Directions:
Melt butter, milk, and sugar in a large pot on medium-high heat.
Let boil for two minutes.
Remove from heat and stir in remaining ingredients until evenly blended.
Drop large spoonfuls on wax paper to cool and harden.
I'd say enjoy them with a glass of Strawberry Milk, but that just might be overkill.
These are a great alternative no bake cookie for those with nut allergies!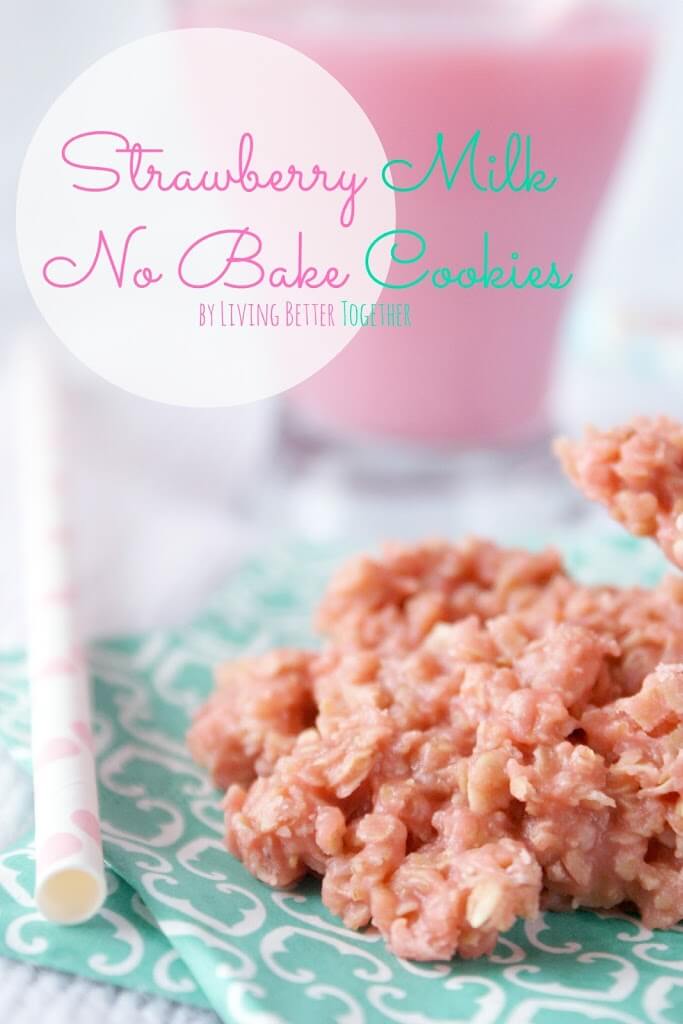 Enjoy!