This Are You My Mother? Baby Shower Game Printable is a classic party game with even more animals and is always a hit!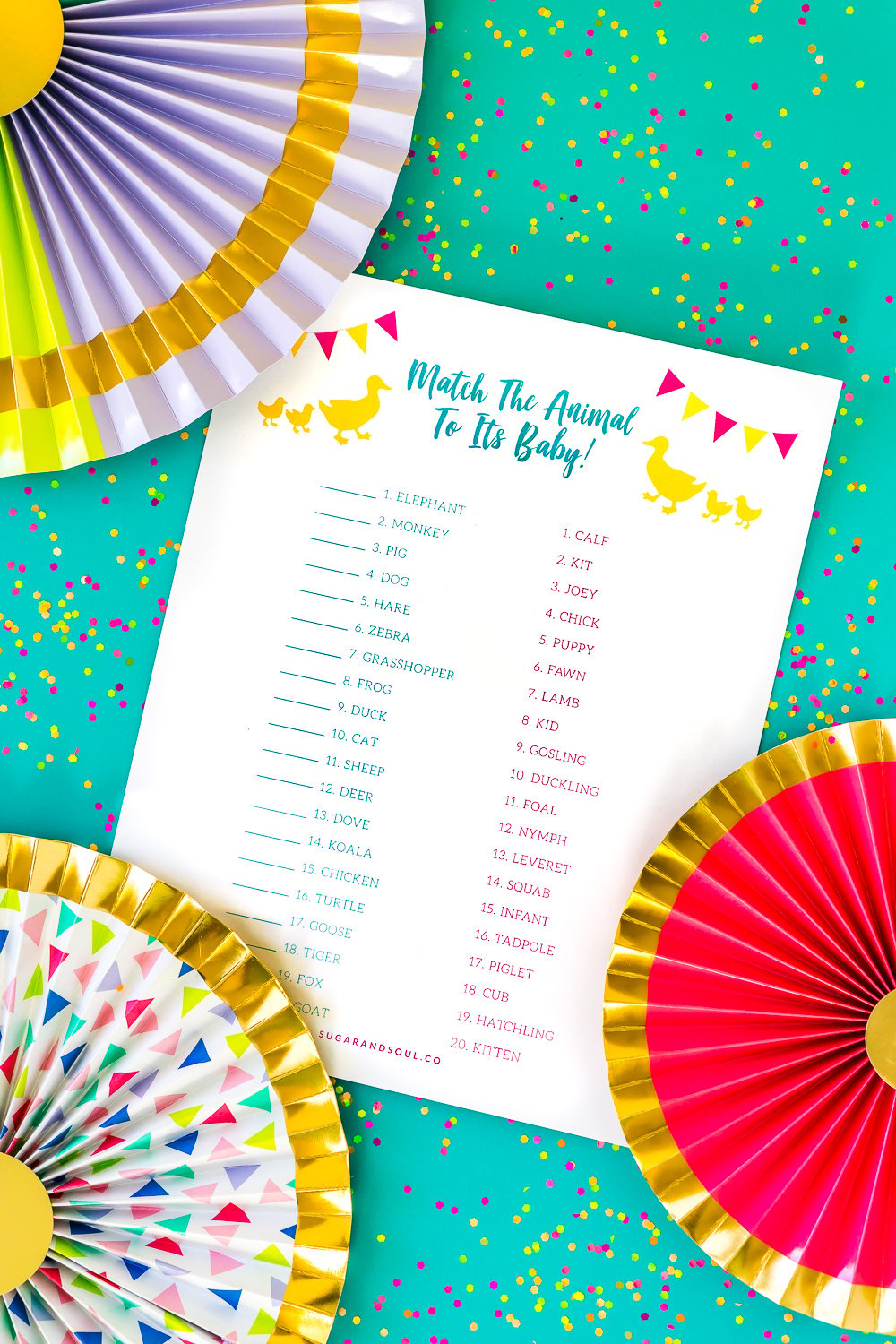 Are You My Mother? Baby Shower Game Printable
This "Are You My Mother?" game is one of the easiest ways to bring fun to a baby shower! Complete with adorable graphics and colors, all you need is a printer and some ink to set this activity up.
When planning a baby shower for yourself or a loved one, searching "Baby Shower Game Printable" online can yield some great results. You'll find baby shower bingos, word scrambles, and mommy Mad Libs to suit any shower style.
My personal favorites are brain teasers that are fun to figure out with family and friends. Of course, the winner gets a prize!
The person who has the highest number of correct titles once the time is up wins!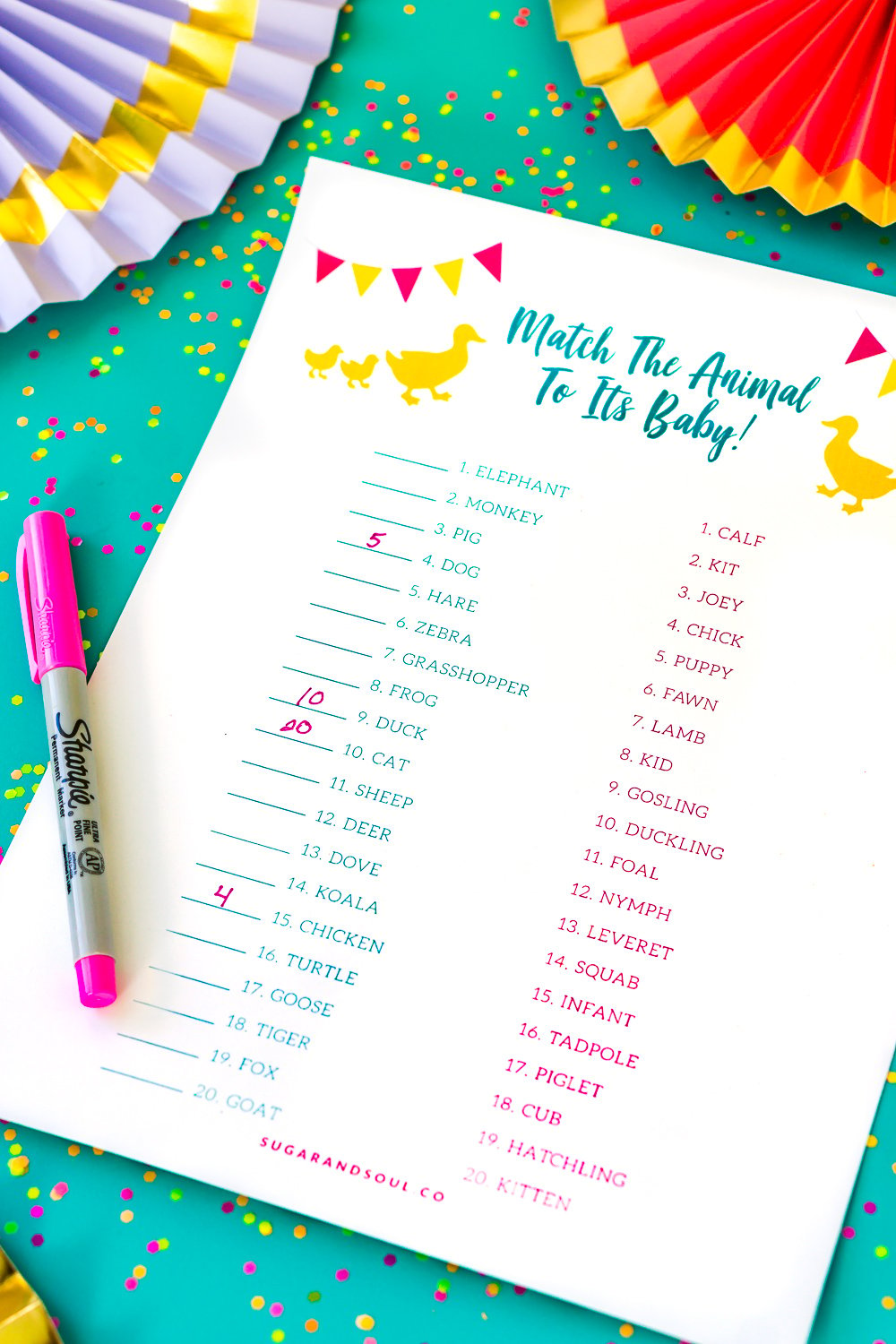 This Are You My Mother? Printable Baby Shower Game is fun, festive, and totally FREE! Plus, it's super tricky and may stump even the brainiest shower attendees … unless one of your guests is a zoologist.
Designed especially for Sugar & Soul, this puzzle is one that guests have never seen before. And players who don't know all the answers (which I guarantee is almost everyone) will learn something new!
Tips For Playing Are You My Mother? Baby Shower Game:
Have everyone start with their game sheet face down. This gives everyone a fair chance to compete!
Don't forget the pens!
Time the game. This one might really depend on your audience, but I think 3 minutes is a good time for this game. With 5 minutes almost everyone will have filled out the sheet.
Have fun! Because that's the important part!
Things To Know About This Baby Shower Game Printable:
It was designed to be printed on 8.5×11-inch sheets of paper. I like printing mine out on cardstock because it's sturdier than regular paper and helps the colors pop.
The printable game sheet and answer key are two separate files, so make sure you get both, I did it this way so it was easier to print multiples of the game and just one of the answer key.
Once everyone has their cards filled out, you can announce the answers. The one who has the most correct gets a special treat!
Baby Shower Game Prize Ideas:
Gift Cards (Target and Starbucks are always favorites!)

Individual Wine Bottles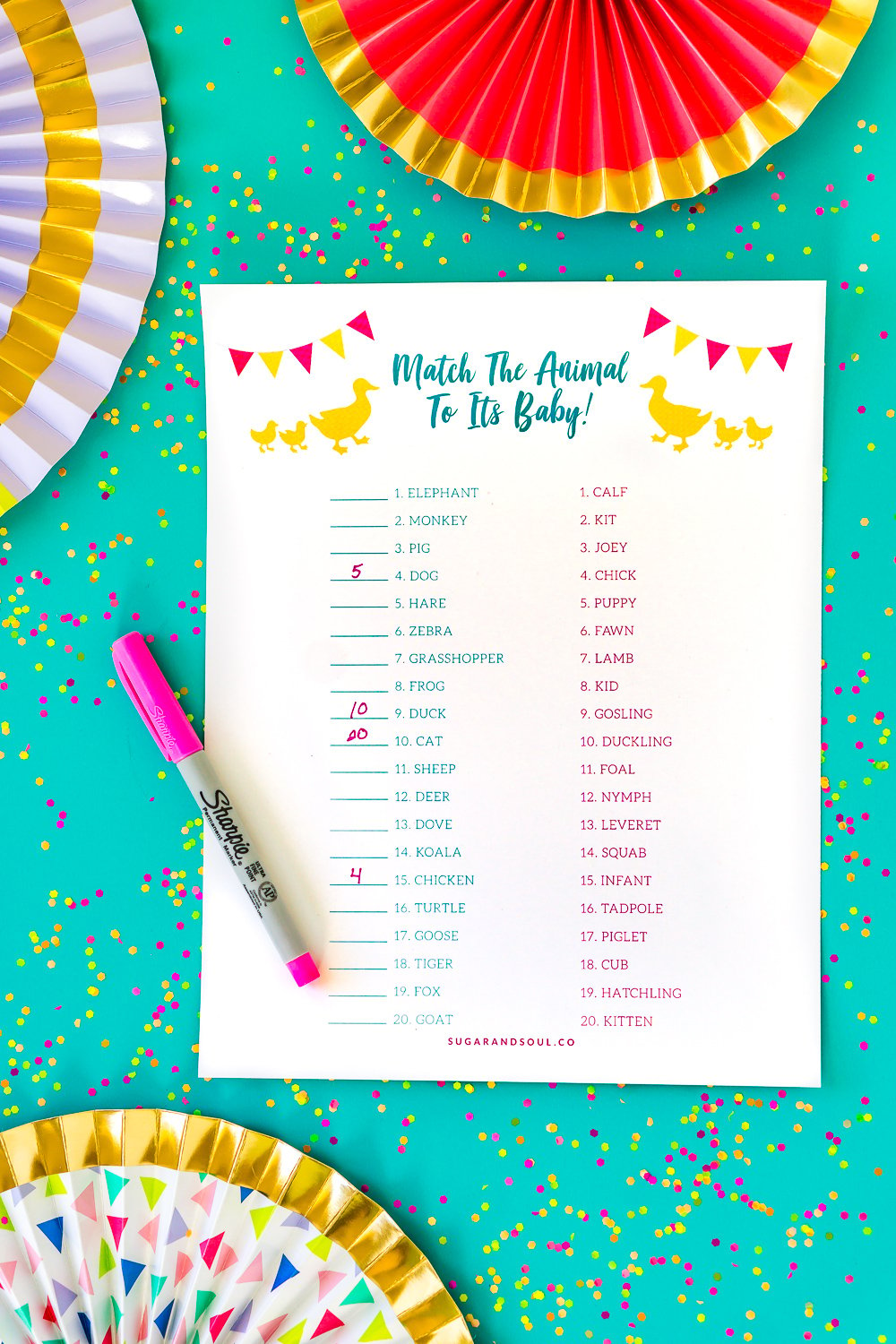 Free Printable Baby Shower Games are a fun and easy way to entertain guests and stay on budget. After all, the party is all about the baby and momma-to-be, right?
If you're looking for more Printable Baby Shower Games and ideas, check out this Children's Book Emoji Pictionary Baby Shower Game Printable and these adorable Hot Air Balloon Printable Baby Shower Favors!

Baby Shower Game Printable
Click the button above to save this delicious recipe to your board!