This Black Magic Chocolate Cake is three layers of moist chocolate cake wrapped in The Best Chocolate Buttercream makes this one decadent dessert!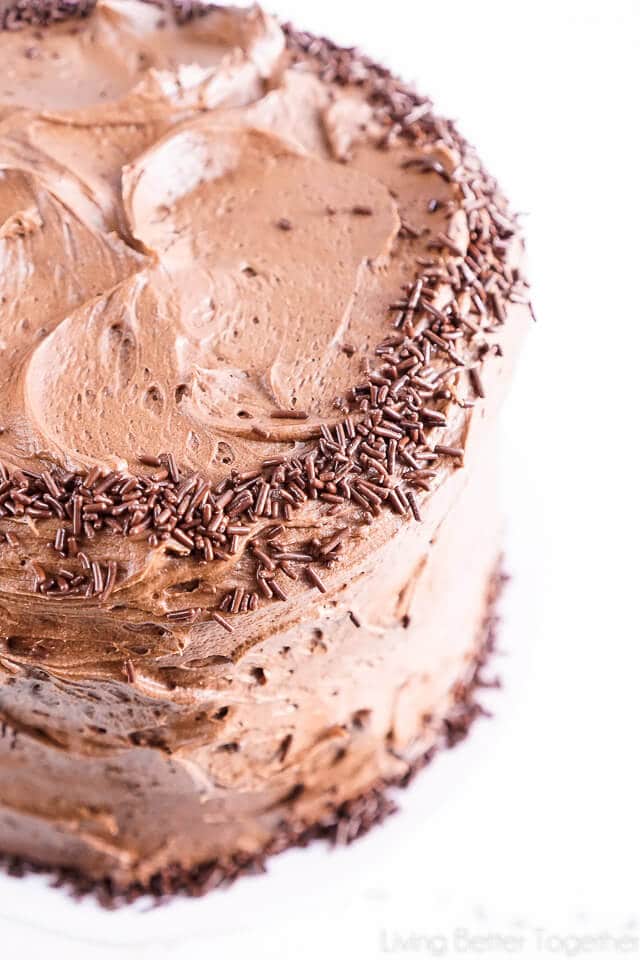 This Black Magic Chocolate Cake is so good, it's almost sinful.
Filled with dark, rich, chocolate flavor, the moist, soft, cake is slathered up in my Best Chocolate Buttercream recipe.
Basically, it's the perfect chocolate cake for any occasion.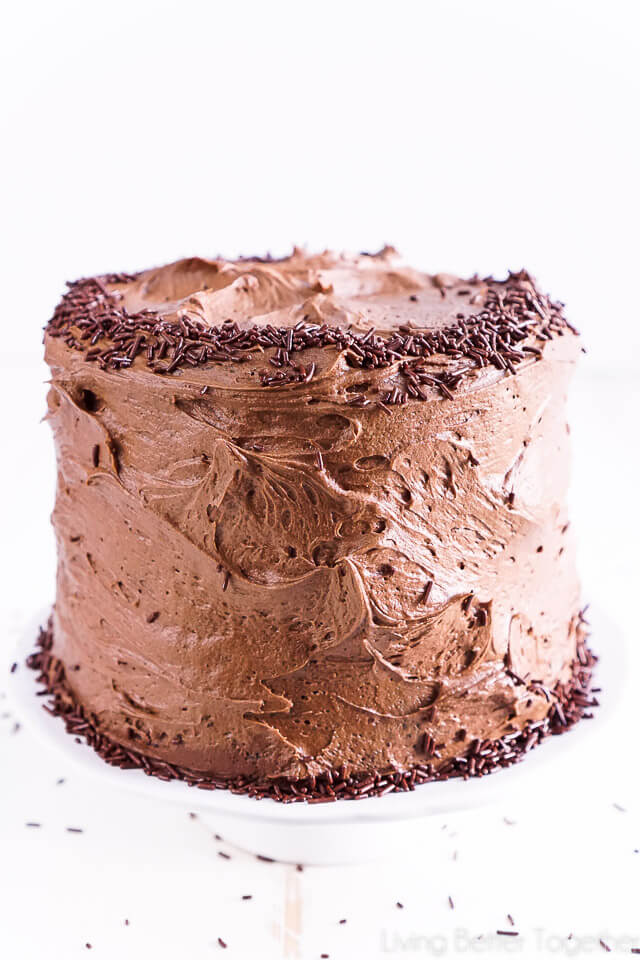 The cake itself is actually slightly adapted from a famous Hershey's Black Magic Chocolate Cake recipe.
It's one that many families have made from the back of cocoa packages since the 70s.
The original well-known recipe has been around forever, and with good reason.
It's super decadent plus there's an unexpected ingredient that boosts the deliciousness up a notch … brewed black coffee!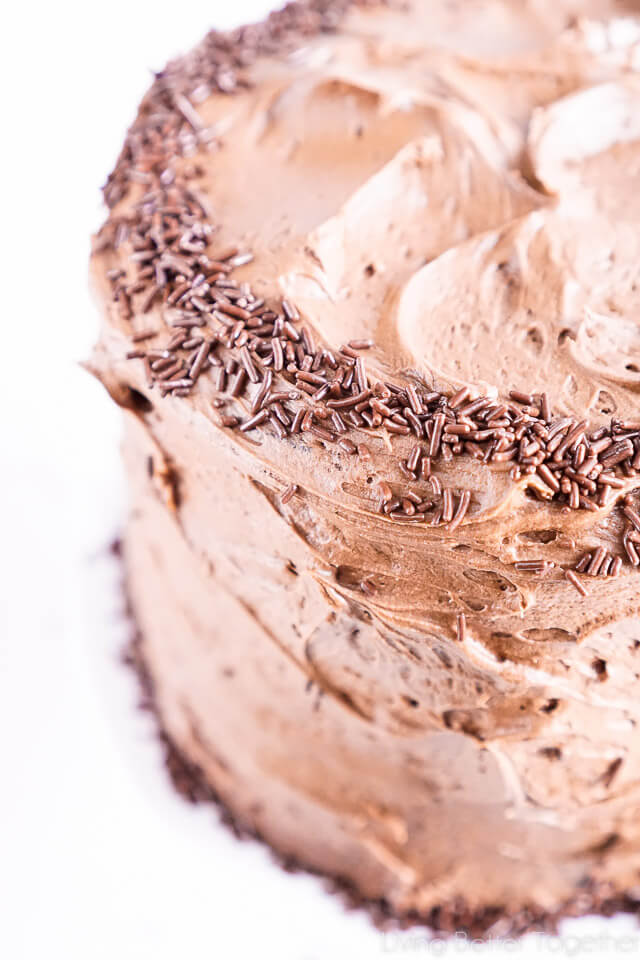 That's right, in addition to chocolate, Black Magic Cake is made with coffee, giving it an ultra-rich flavor!
This cake is topped with my chocolate frosting recipe, which is made with chocolate liqueur.
The buttercream is also sandwiched between the three layers of chocolate-coffee cake, and the finishing touch is a few sprinkles.
It goes without saying, but this cake is pretty much awesome in every sense!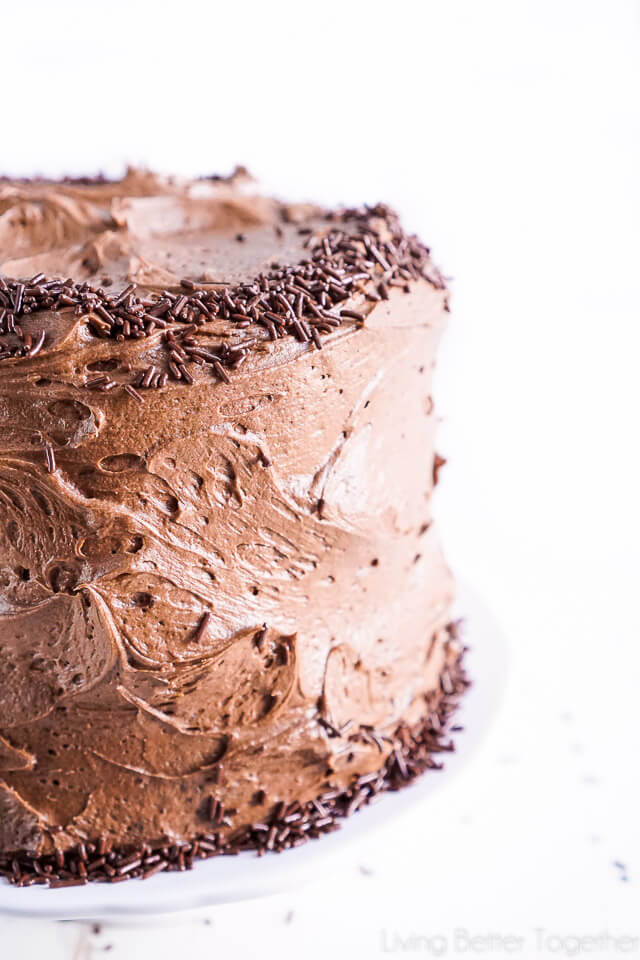 Between its mouthwatering flavors and stacked layers, Black Magic Cake is definitely one of those desserts that "wow."
It's perfect to share for special occasions like birthdays, anniversaries, holidays, or even small get-togethers with friends and family.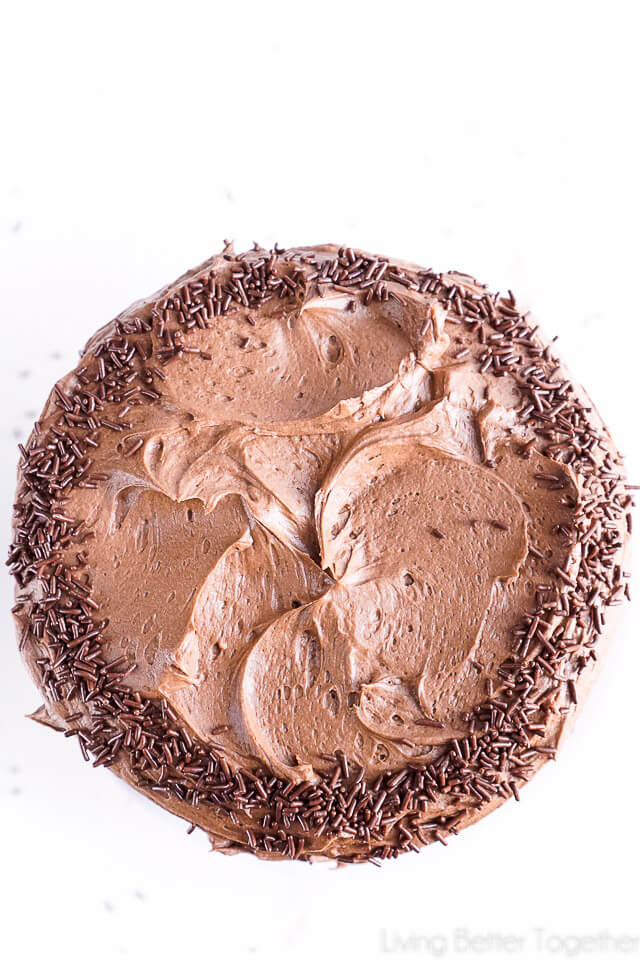 Paired with milk or coffee, a slice of this stuff is the perfect way to end a delicious meal.
And if there are leftovers, well, you may have a hard time not eating them for breakfast.
(But don't let me stop you … ;))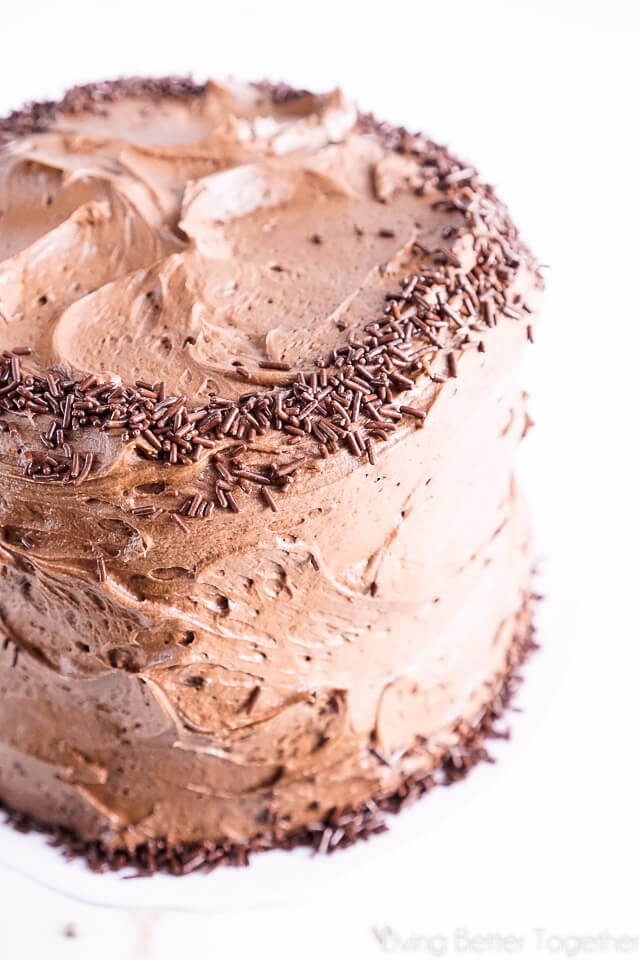 If you make Chocolate Magic Cake once, you'll get requests to bring it to every gathering.
In line with the recipe's tradition, it may even become your family's new favorite for the next few generations!
This cake is a classic and one that everyone will want to be served at every occasion.
If you're looking for an indulgent treat to share, bake a Chocolate Magic Cake and you won't regret it!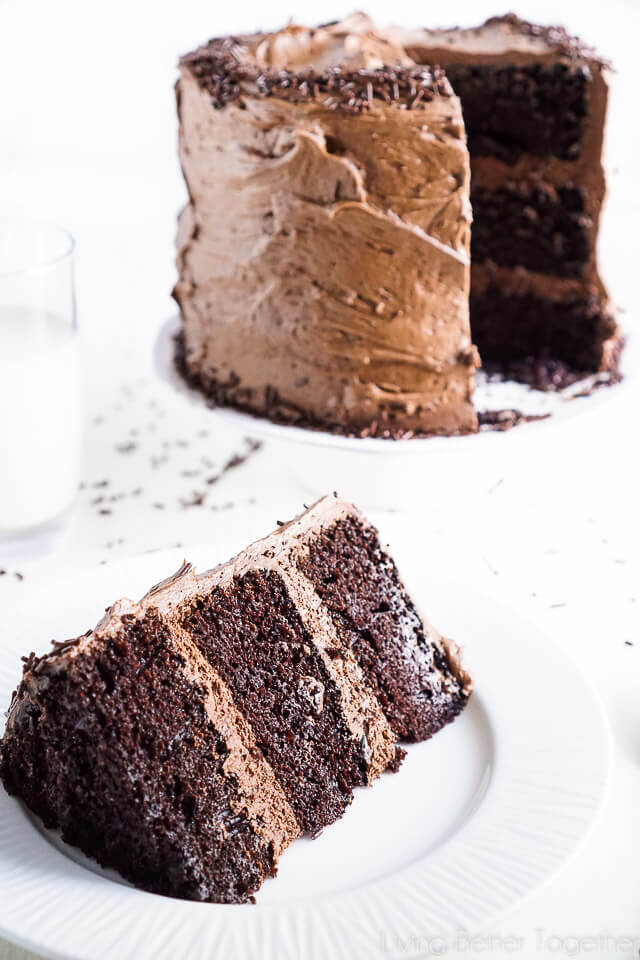 More Chocolate Recipes
Black Magic Chocolate Cake
Click the button above to save this delicious recipe to your board!
👋 Let's Connect!
If you've tried this recipe, please let me know how you liked it in the comments below and leave a review; I love hearing from you! And don't forget to tag me – @sugarandsoulco – on Instagram and Pinterest with your photos or join our Busy Family Recipes Facebook Community and share them there!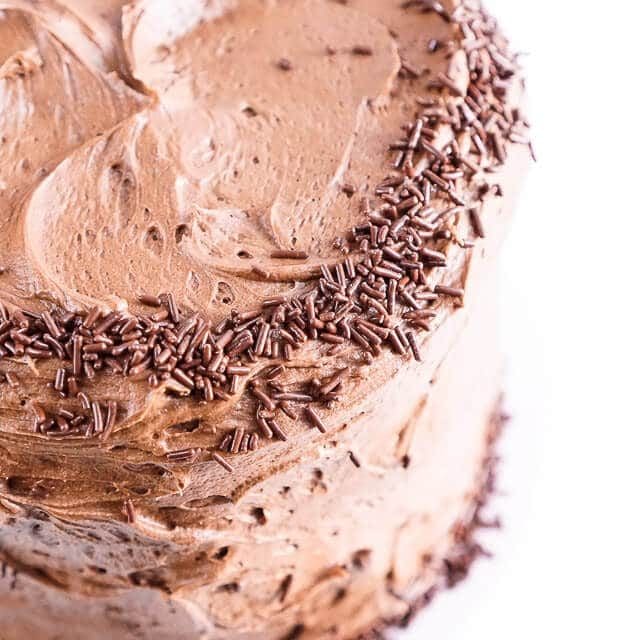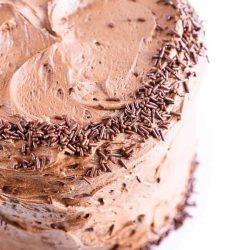 Black Magic Chocolate Cake
This Black Magic Chocolate Cake is three layers of moist chocolate cake wrapped in The Best Chocolate Buttercream makes this one decadent dessert!
Instructions
Preheat oven to 350 F.

Combine sugar, flour, cocoa powder, baking soda, baking powder and salt in a large bowl or stand mixer fitted with a whisk attachment.

Beat in eggs, buttermilk, coffee, oil, and vanilla and beat on medium speed for 2 minutes, the batter is going to be very thin.

Pour 2 cups of batter into each 6-inch pan or divide evenly between the two – inch pans.

Bake 6 inch cakes for 30-35 minutes and 8-inch cakes for 40-45 minutes until toothpick comes clean from center.

Cool in pans for at least 10 minutes and loosen from sides of pan before transferring to a cooling rack to cool completely.

Add chocolate sprinkles for the final touch.
Notes
Hot water and instant coffee can be used in place of coffee. Hot water can also be used by itself but the cake will not be as rich in flavor.
Adapted from Hershey's.
Nutrition
Calories:
315
kcal
Carbohydrates:
51
g
Protein:
4
g
Fat:
11
g
Saturated Fat:
8
g
Cholesterol:
43
mg
Sodium:
416
mg
Potassium:
195
mg
Fiber:
2
g
Sugar:
34
g
Vitamin A:
90
IU
Calcium:
57
mg
Iron:
1.8
mg