These 5 Staples will Upgrade your Wardrobe and make it looks more expensive than it really is!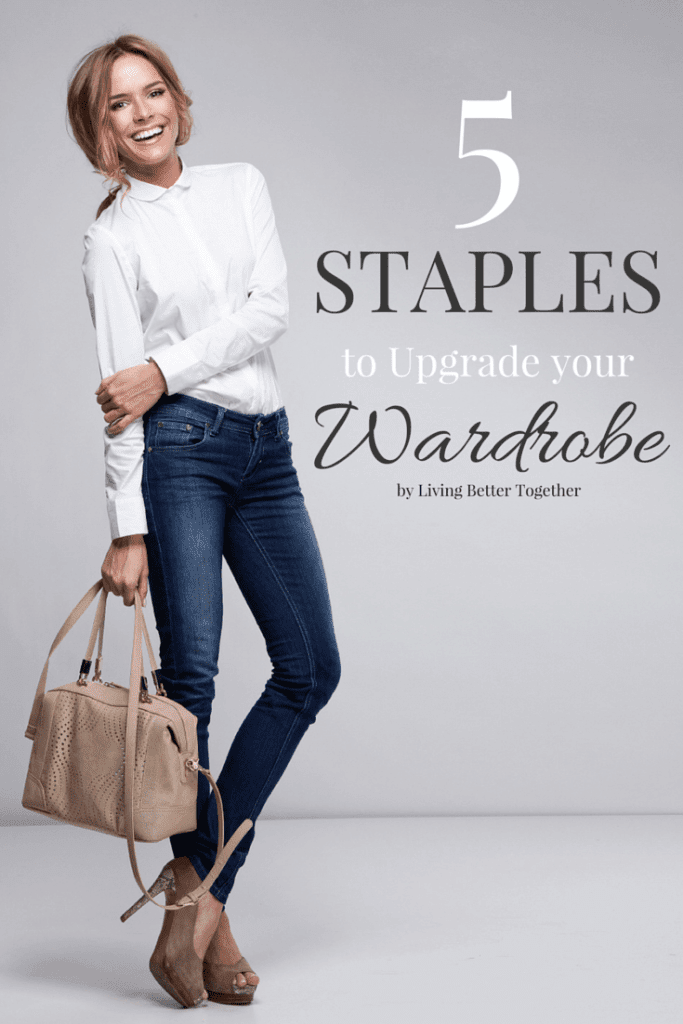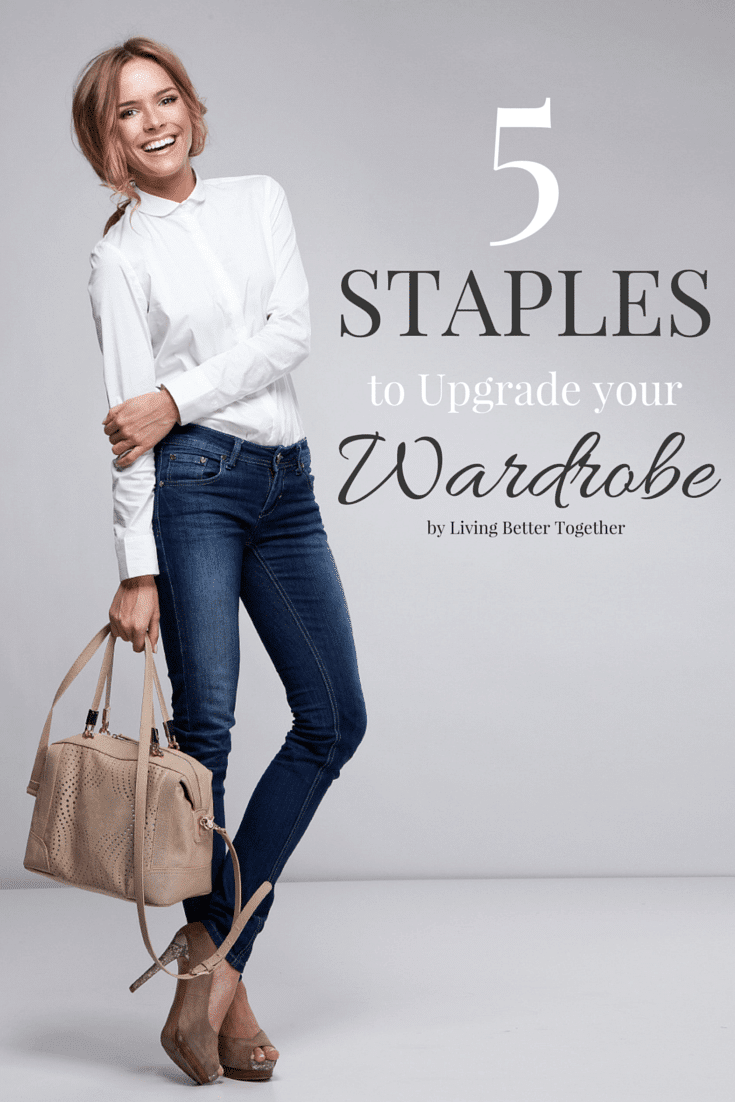 Wardrobe Staples
You have a closet full of clothes but nothing to wear. It happens to all of us, but of course, most of us are living on a budget. Maybe you're willing to buy one or two designer pieces, but how often can you wear them? (And "dry-cleaning only," Pah-lease!)
So for those of us who can't afford to purchase a whole new wardrobe (read: all of us), consider investing in these five statement pieces to dress up your workwear, style up your weekend wear, and add new life to your old jeans and tees.
These staples will be in style year after year and can be worn on repeat two, three, even seven days a week. Bonus: save even more by scoring them at discount retailers, such as Marshall's, TJ Maxx, Nordstrom Rack, or flash sale sites like Rue La La, Gilt, or Hautelook.
1. Leather Boots
Knee, calf, or ankle length, boots can be worn during at least two or three seasons, plus leather ages so well; fading and dings add character, and the boots will break in and soften over time. Whether you style 'em with a flirty skirt and bare legs or layer them with wool socks over your favorite skinnies, you can don your boots every single day and still look fresh.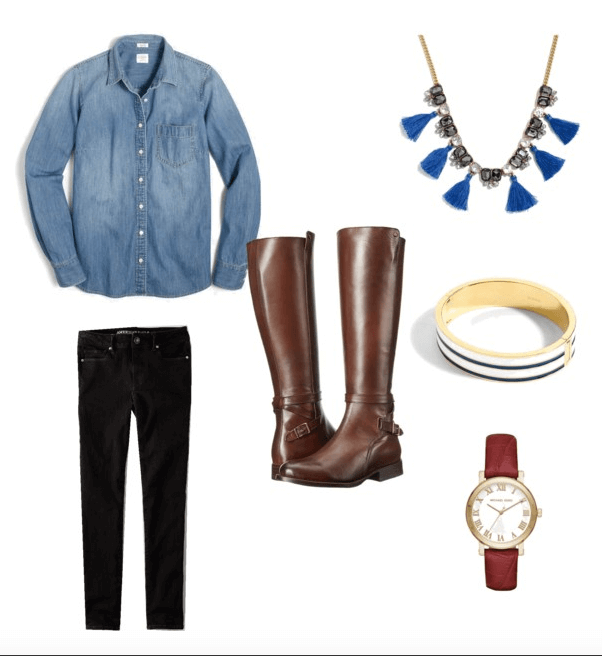 Boots / Jeans / Shirt / Watch / Bracelet
2. Leather Coat
…because these will always be classy. Like boots, a leather coat will mold to you as you break it in. This universal piece will toughen up a sweet sundress or make a simple white tee look endlessly cool. Wear it in spring, summer, and even winter, layered over a hoodie. The key to picking the perfect leather jacket is to make sure it fits you just right: snug (but not tight), not too boxy, and hitting just above your hips. Also, pick a color that will go best with your other wardrobe staples!
3. Chunky Metal Watch
This practical go-to should be as artful as a piece of jewelry. Mix up your watch game by layering it with chunky charm bracelets and bright bangles until you have a sweet stack of arm candy.
Those friendship bracelets you've been hanging on to since middle school and your sprawling collection of Alex and Ani's all pop next to a shiny, bold-faced watch. Also, try stacking it with enamel bracelets. Perfection!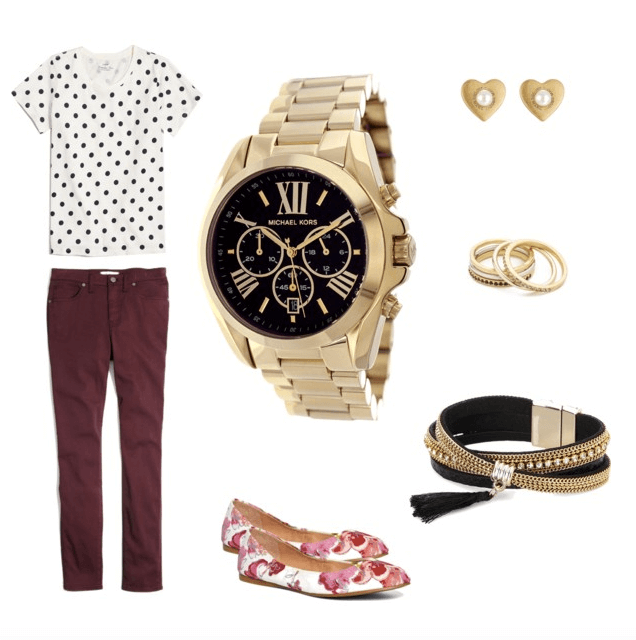 Watch / T-Shirt / Flats / Bracelet / Rings / Earrings / Jeans
4. Signature Purse
A neutral color is probably your safest bet, but if the majority of your wardrobe feels drab, by all means, add a splash of color! This purse should be something you know you'll be using almost every day.
It should be big enough to carry all your essentials, small enough to not feel like a suitcase, and if it has metal details, make sure it's the color you wear the most (if you mix metals, all the better).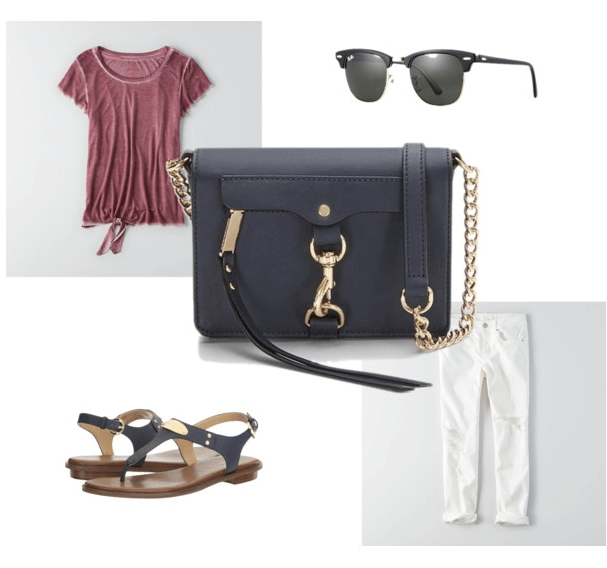 Crossbody Purse / Jeans / T-Shirt / Sunglasses / Sandal
5. Casual Scarves
Okay, so this "staple" is more of a must-have collection, but the best part about these accessories is that they can be very inexpensive! Scarves will add a festive splash of color to any outfit, in any season.
They look great over plain shirts or tucked under coats, and cost as little as a few bucks, especially if you get them on clearance (you really shouldn't pay any more than $20 a piece!).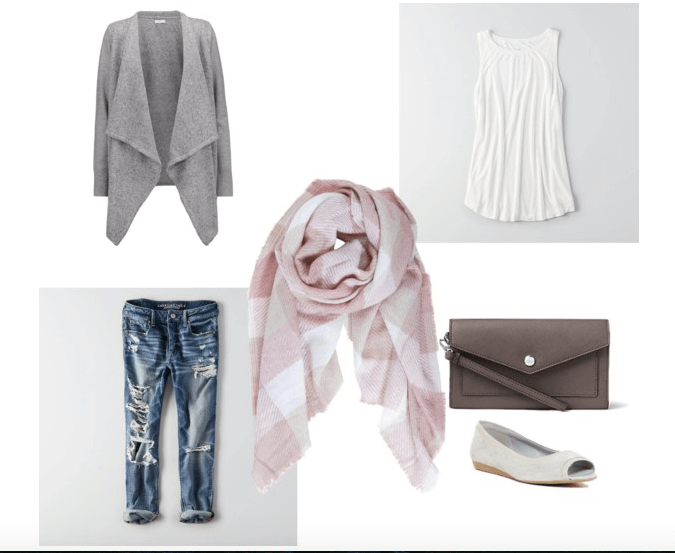 This post was updated June 1, 2017.