Cafe con Miel (Spanish Coffee With Honey) is made of espresso, honey, and whole milk then finished off with a heavy sprinkle of ground cinnamon!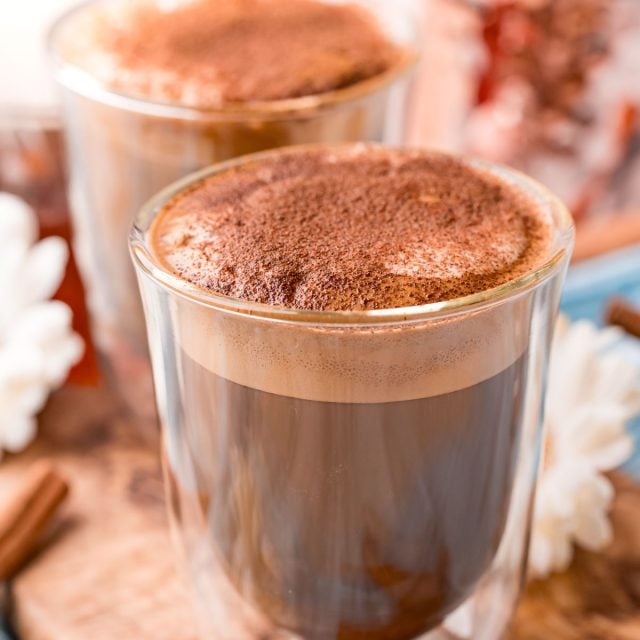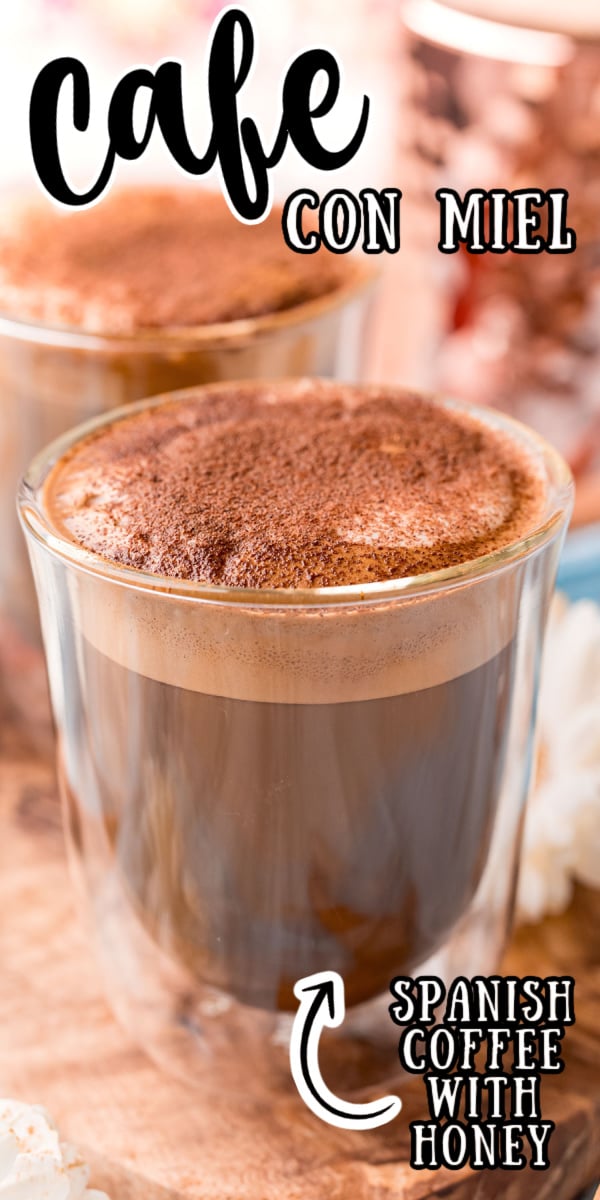 Cafe con Miel (Spanish Coffee With Honey) is made of espresso, honey, and whole milk then finished off with a heavy sprinkle of ground cinnamon!
To make more delicious drinks at home try my sweet, creamy Cookie Butter Latte (TikTok Starbucks Secret Menu) or rich and fluffy Breve Latte (Breve Coffee) Recipe!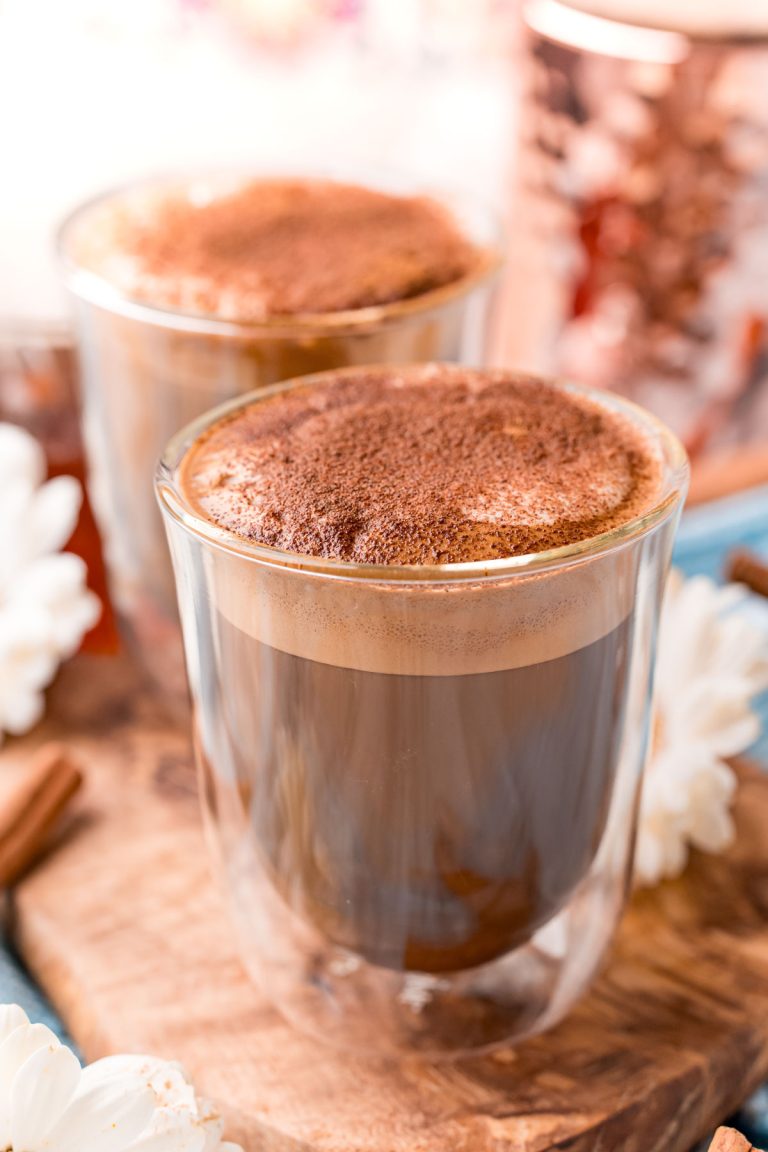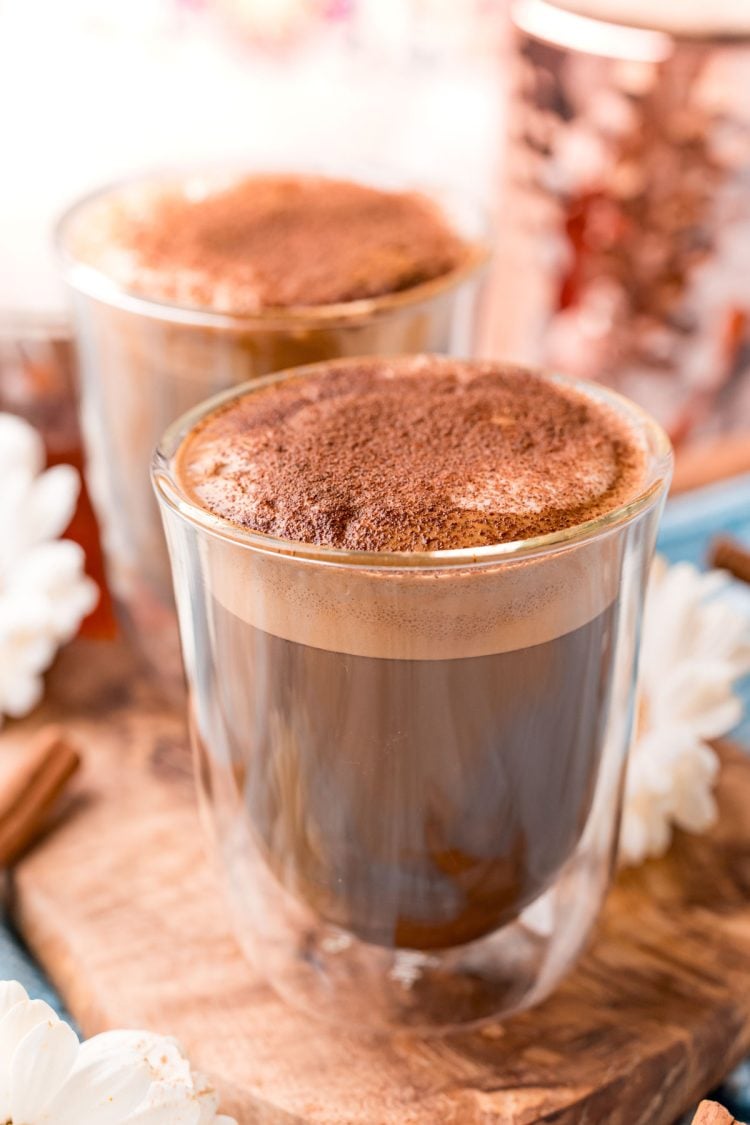 Cafe con Miel gets your day started off on the right foot by filling your favorite morning mug with warm, spiced espresso and frothy milk! The trick to this tasty recipe is using honey instead of sugar to sweeten it up!
What Is A Cafe con Miel?
It's a popular Spanish Coffee recipe that's traditionally enjoyed after dinner all around Spain. It combines espresso with honey, steamed milk, and spices for a creamy, easy-to-make drink!
Why I Love This Recipe!
Natural Sweetener! Using raw honey is a healthier alternative to sugar that gives you a boost of antioxidants!
Quick! In just 5 minutes or less, you'll be sipping on this delicious drink!
Soothes Sore Throats! Just like my Starbucks Copycat Medicine Ball Tea Recipe, this drink will also soothe a scratchy, sore throat!
Easy To Make! Simply brew, pour, steam, and enjoy! No fancy barista equipment needed!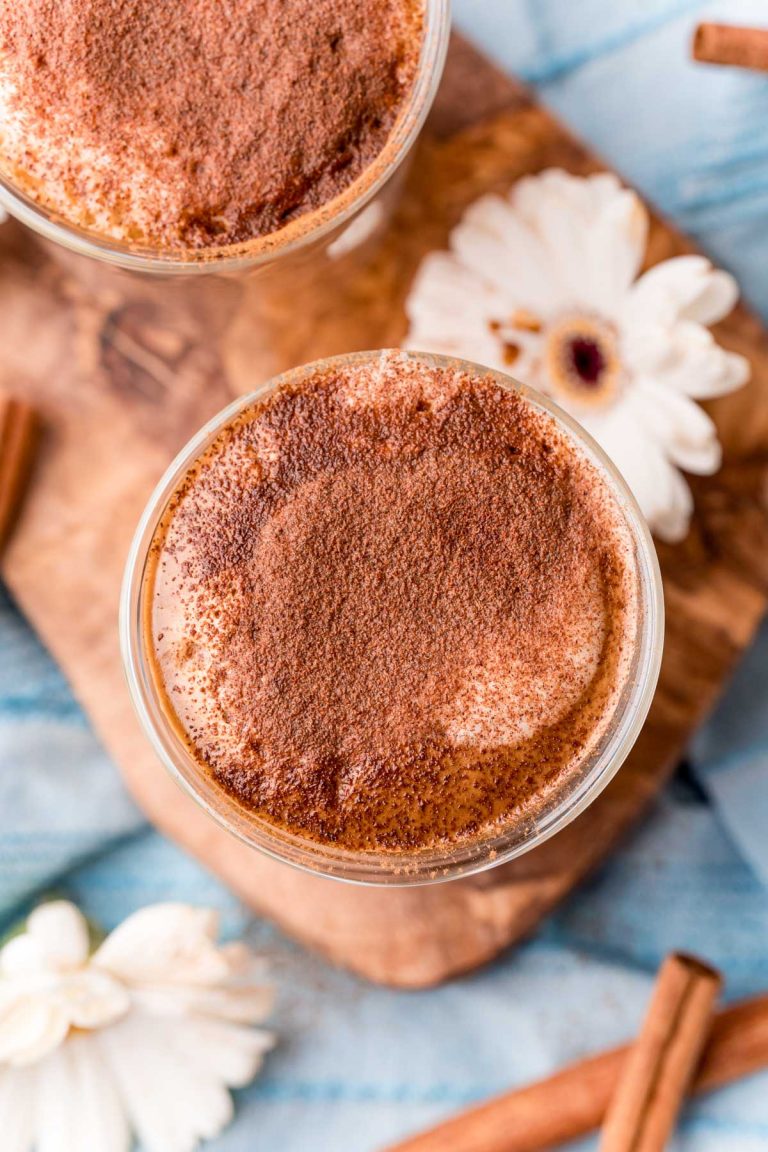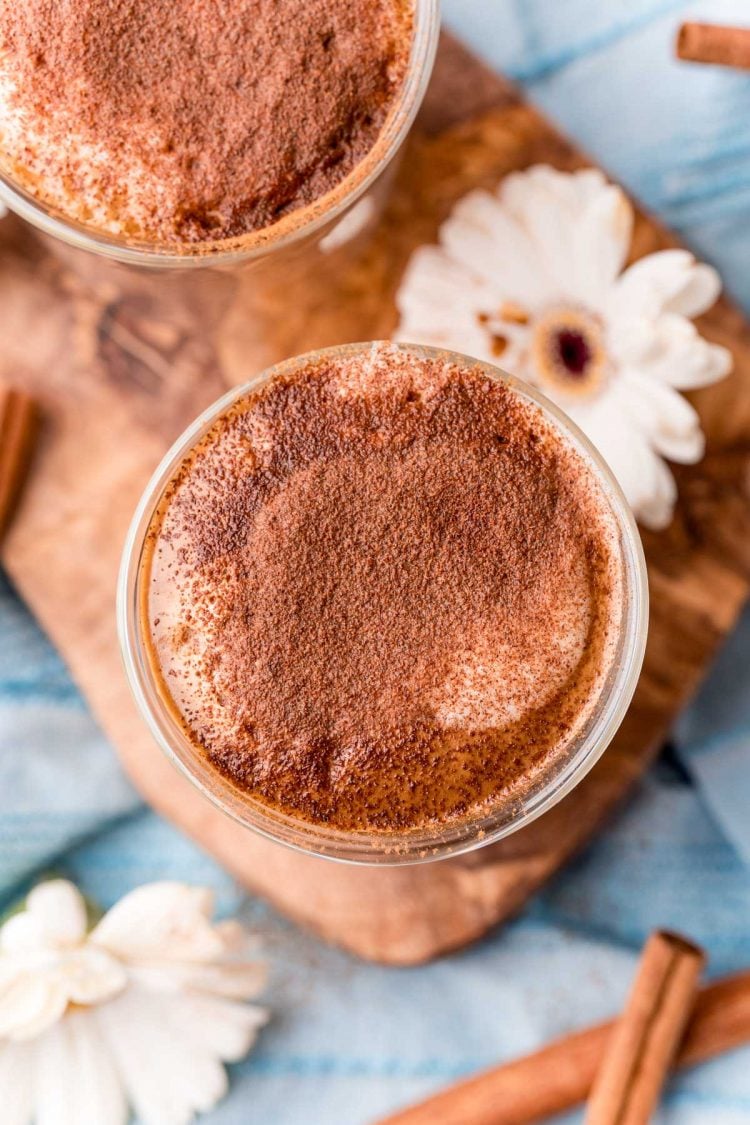 Ingredient Notes
For this Cafe Miel Coffee you'll need just a handful of easy ingredients:
Honey – Used to sweeten the coffee instead of white sugar, I used raw honey since it has the most health benefits. There are many different types of honey you can use so feel free to experiment with different kinds!
Bold Coffee – Can use strong brewed bold coffee from a French press or drip or use Espresso.
Whole Milk – Steamed to 165 degrees F. I find it useful to have a Beverage Thermometer to ensure I get it to the right temperature!
Ground Cinnamon – For topping to finish this honey latte off!
When it comes to brewing the espresso you can do so a few different ways! The easiest way is an Espresso Machine, which can be a pricey investment at first but I've found it's worth EVERY single penny!
If you haven't talked yourself into splurging on one yet, no worries, it took me a while too! You can definitely still enjoy a cup of this coffee by also using a Nespresso Machine, or even just using a bold roast in a French press or drip will work just as well for this recipe!
An advantage to the espresso machine is the built-in steamer to steam the milk! But you can also easily heat the milk up on the stovetop in a small saucepan!
When heating it on the stovetop be careful not to let the milk simmer or boil. Once it's up to temperature, just use a Hand Frother or immersion blender to froth the milk.
Another simple technique I've found to steam the milk is pouring it into a mason jar and shaking it until its super bubbly. Then just microwave it until the foam rises to the top!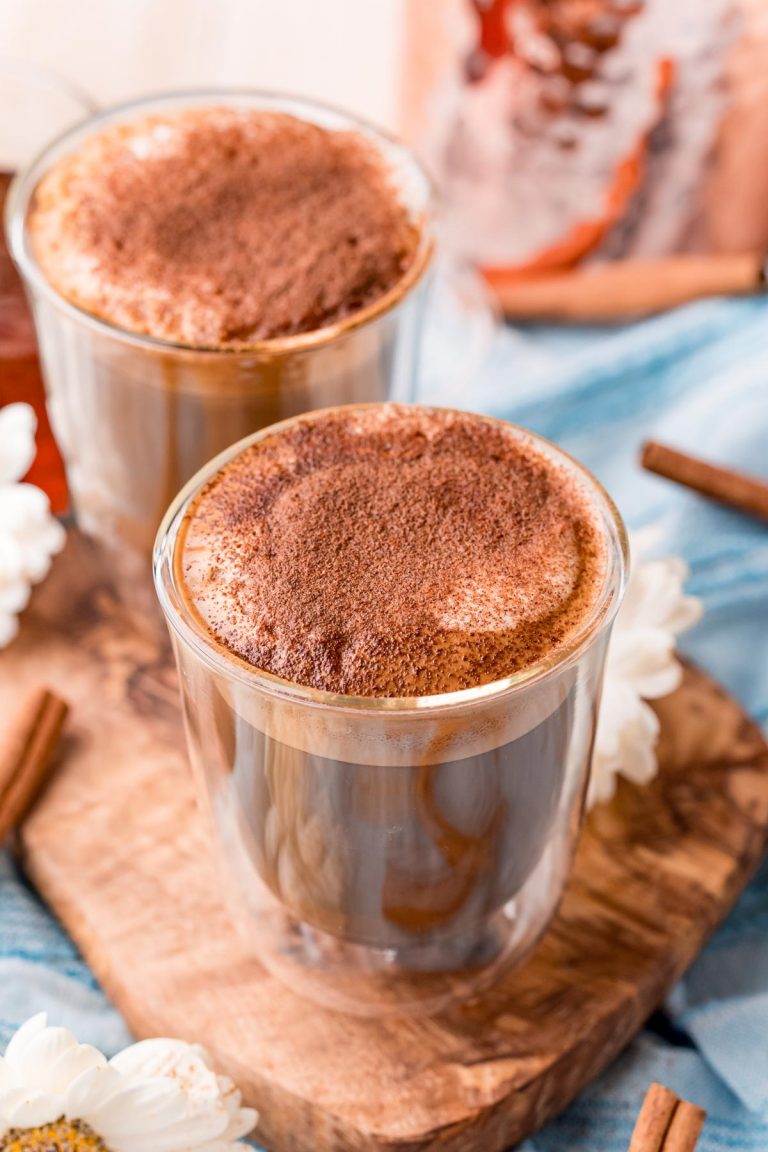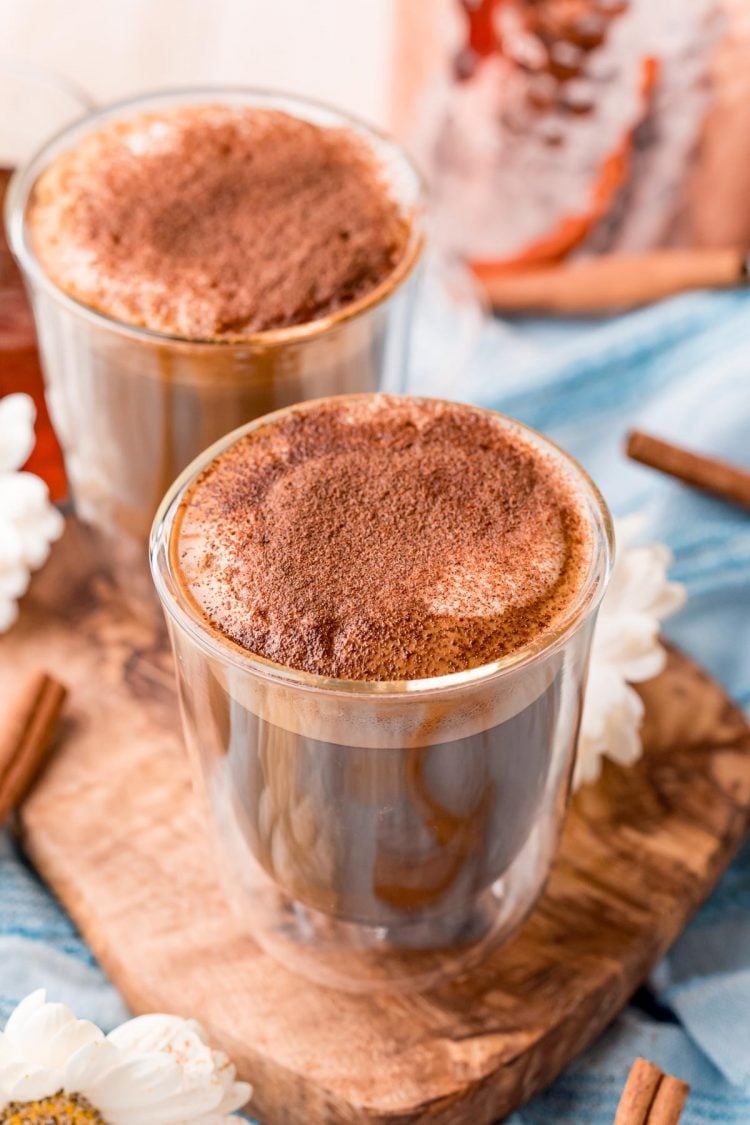 How To Make Cafe con Miel
Add honey to your coffee mug or double-walled glass.
Pour in the hot coffee and stir.
Steam milk and then pour it into the glass.
Top with ground cinnamon.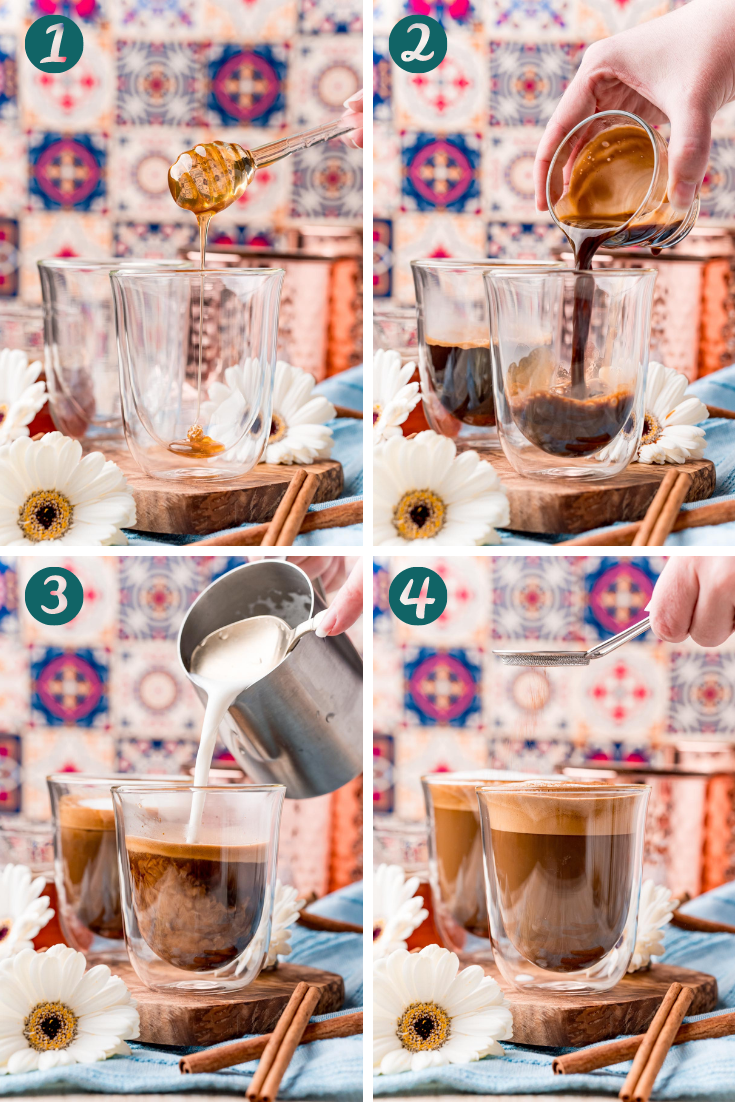 Can I Make This Spanish Coffee with Honey Dairy-Free?
Yes you can! Just swap out the whole milk for coconut milk or cashew milk, both can be steamed just like the whole milk.
How Many Drinks Does This Recipe Make?
This recipe will make one Cafe con Miel. To make more just follow the recipe instructions as many times as needed!
Does Honey Have Fewer Calories Than White Sugar?
It's actually the opposite! Honey has slightly more calories than sugar.
One teaspoon of honey has 21 calories whereas one teaspoon of sugar has 16 calories. But keep in mind honey is sweeter so you may need a smaller amount than sugar to sweeten the coffee to your liking!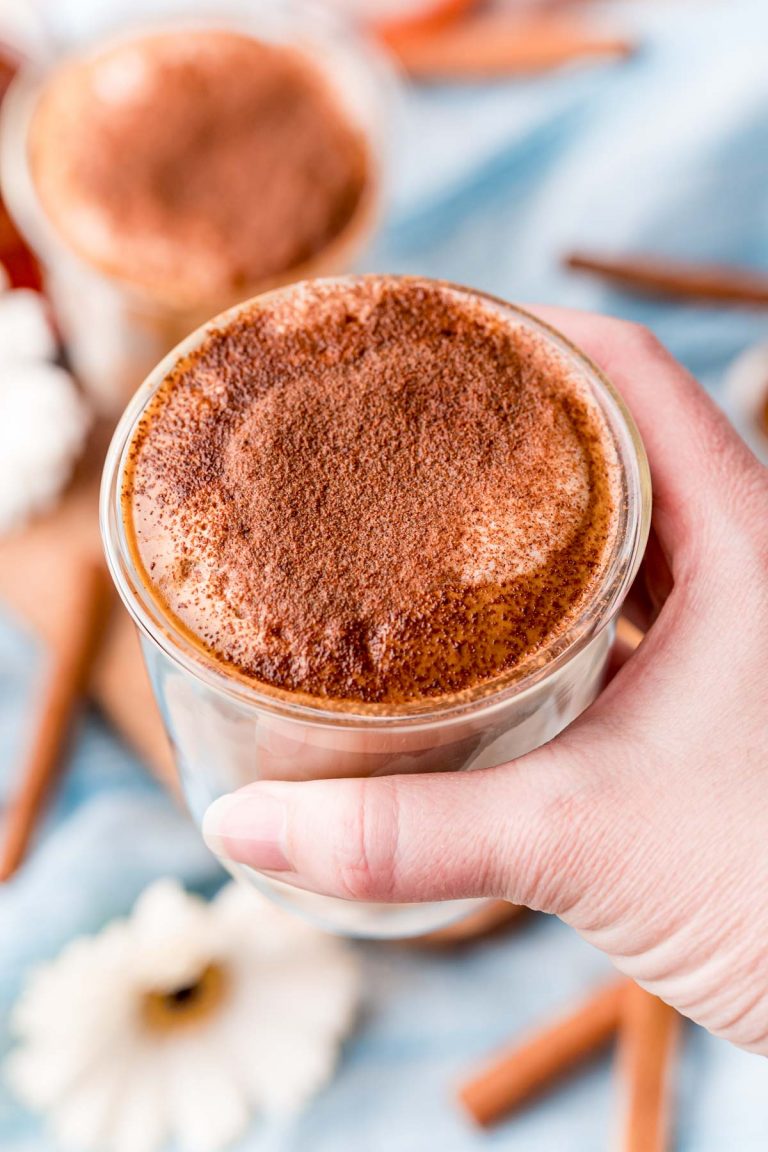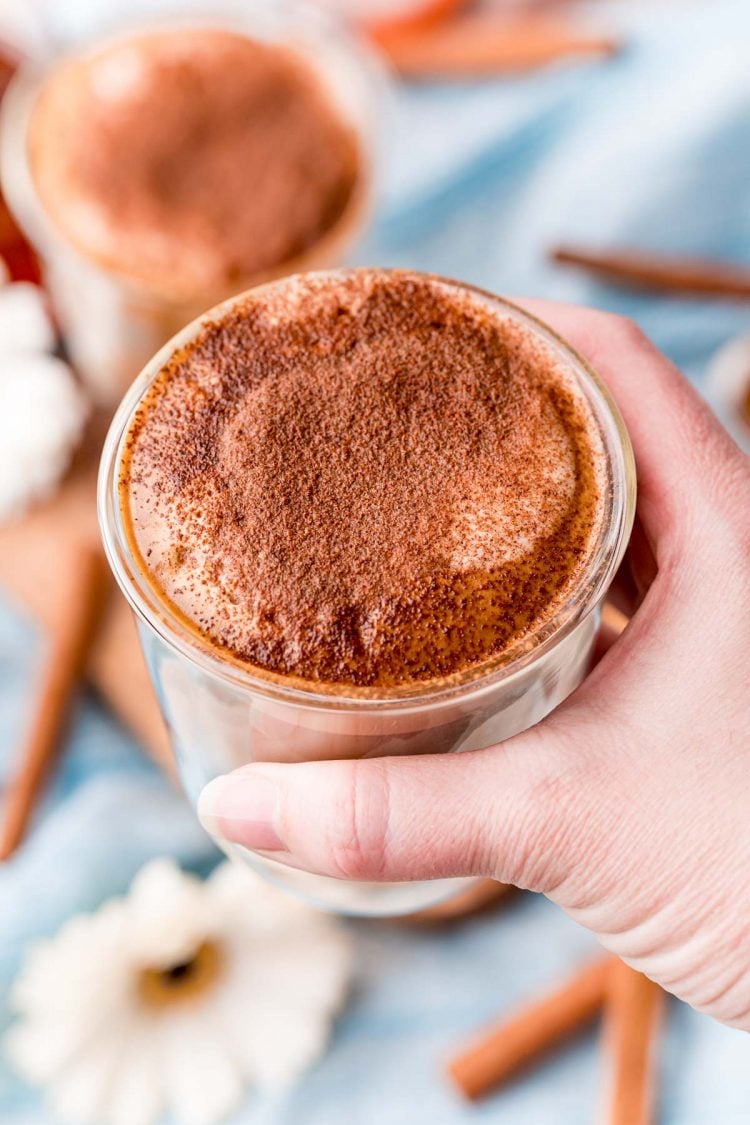 I love trading my traditional (sometimes boring) cup of coffee in from time to time for a fun, new flavorful recipe like this Cafe con Miel! If you're like me and like to switch it up, check out more tasty recipes to pour into your coffee cup!
👋 Let's Connect!
If you've tried this recipe, please let me know how you liked it in the comments below and leave a review. I love hearing from you!
Don't forget to tag me – @sugarandsoulco – on Instagram and Pinterest with your photos or join our Sugar & Soul Show-offs Community and share them there, where you can join our recipe challenges!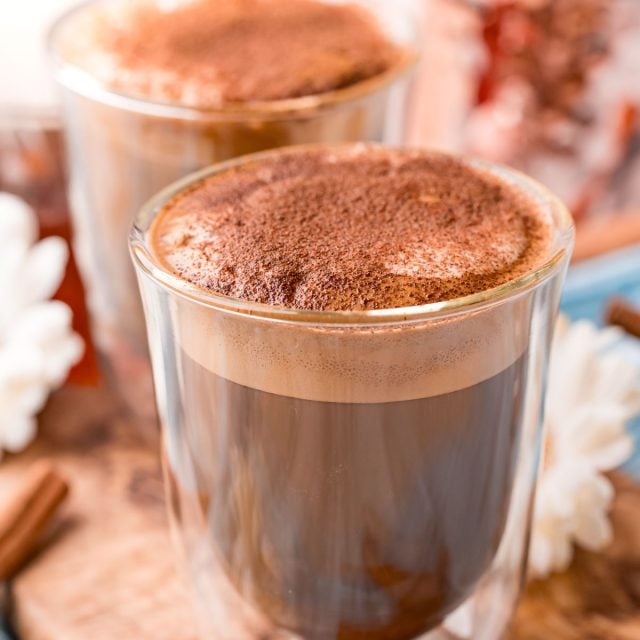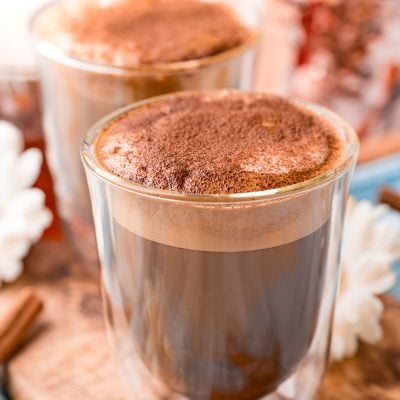 Cafe con Miel (Spanish Coffee with Honey)
Cafe con Miel (Spanish Coffee With Honey) is made of espresso, honey, and whole milk then finished off with a heavy sprinkle of ground cinnamon!
Instructions
Add honey to a mug or double-walled glass.

Add in the hot coffee and stir.

Steam milk to 165°F and then pour into the glass.

Top heavily with ground cinnamon.
Nutrition
Calories: 109kcal | Carbohydrates: 22g | Protein: 2g | Fat: 2g | Saturated Fat: 1g | Cholesterol: 6mg | Sodium: 41mg | Potassium: 216mg | Fiber: 1g | Sugar: 20g | Vitamin A: 92IU | Vitamin C: 1mg | Calcium: 68mg | Iron: 1mg