This Iced Coffee Bar is a must-have at any get-together! Mix up the four homemade coffee creamer recipes so your guests can really indulge in their cup of joe!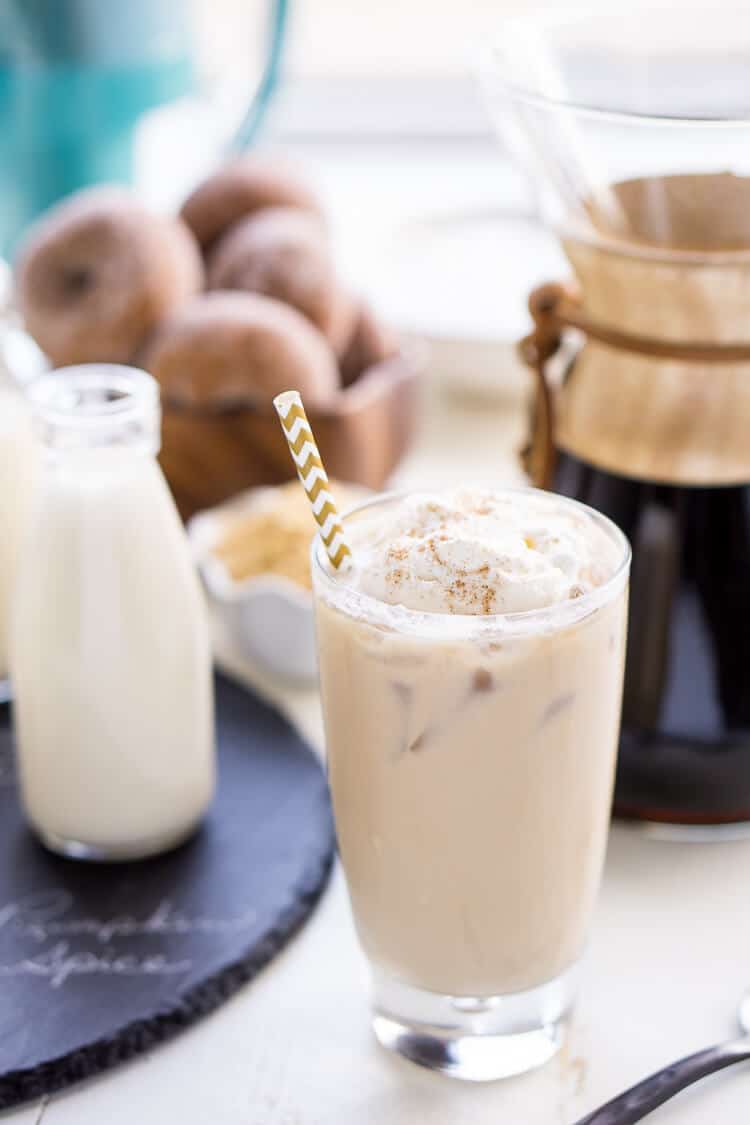 It's National Coffee Day, although I'm sure most of you celebrate all year round, am I right? And maybe it's cooling off, but I know that there are plenty of you that drink iced coffee no matter the weather! Therefore, there's no reason you can't serve up a great iced coffee bar at your fall and holiday gatherings.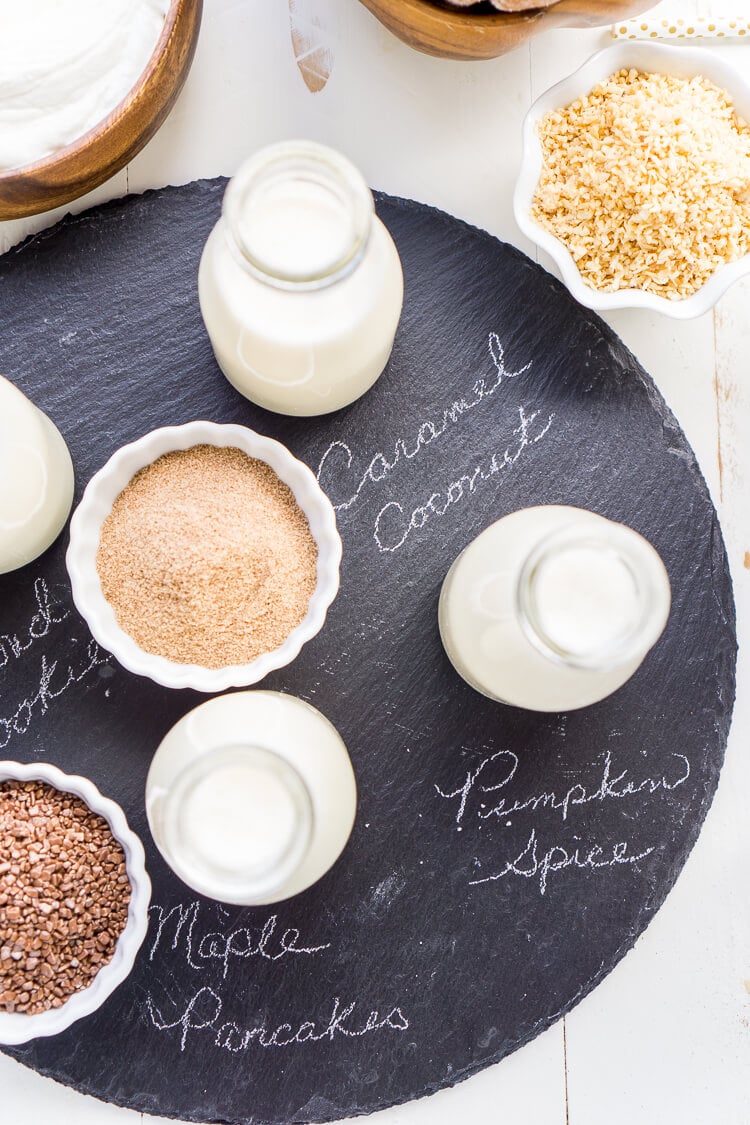 Coffee Bars, both hot and cold, are one of the most inviting things at a party. They say, "Make yourselves at home." And when you set them up right, you give your guests the option to make their coffee just the way they like it with some fun additions.
When it comes to cold brew coffee, there are a few different ways to make it. You can make it hot and pour it over ice and chill it, you can cold brew a pot with specially formulated coffee, or you can use a coffee concentrate (my personal favorite)! But no matter which you use, make sure you're using filtered water.
So the key to a great coffee bar is variety. And by variety, I'm talking about flavors, creamers, toppings, and accompaniments.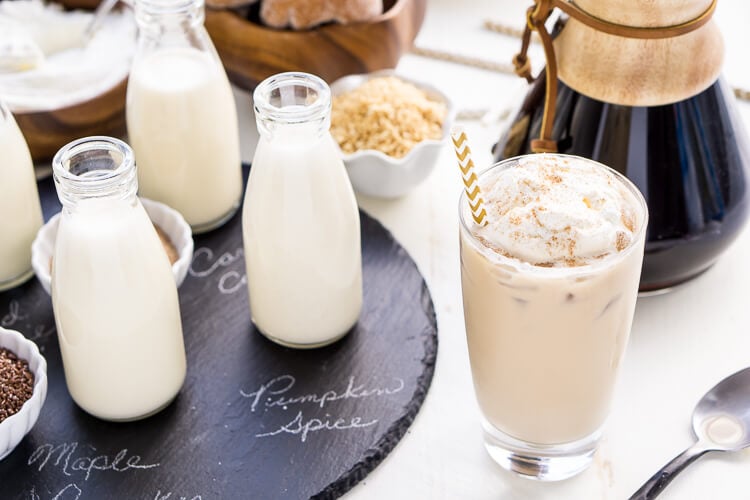 Whipped cream is always a must for a glass of iced coffee, use my recipe for Perfect Homemade Whipped Cream, and you just might never use store-bought again!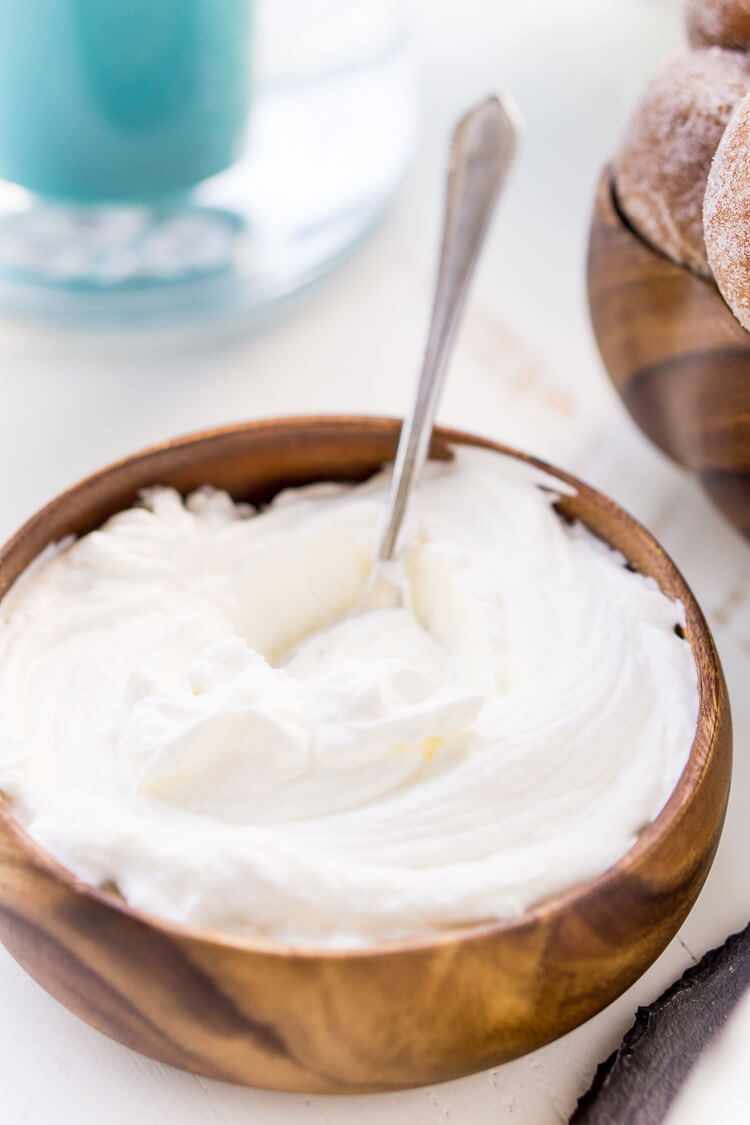 Who doesn't love extras in their coffee? Okay, sure, there are plenty of you, but for the rest of us, chocolate sprinkles, cinnamon sugar, and toasted coconut are a fine addition to any coffee bar! And while it's always great to offer up the traditional half and half and heavy cream for the minimalists on the guest list, I believe in creamers with fun flavors to really bring your glass of coffee to life! Check out the four creamer recipes below for a great way to add a seasonal spark to your caffeine fix!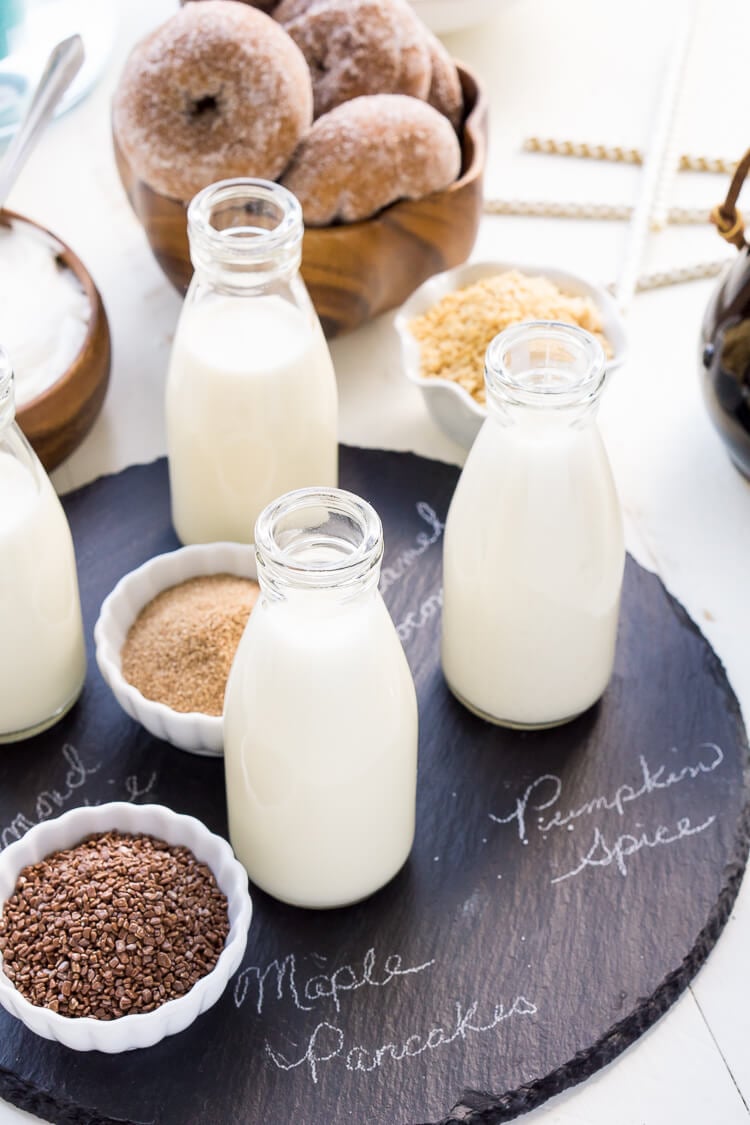 For all of these recipes, simply whisk the ingredients together. Ingredients can settle and separate, so be sure to shake well before use. The life of the creamer is the same as the heavy cream when stored in an air-tight container in the fridge.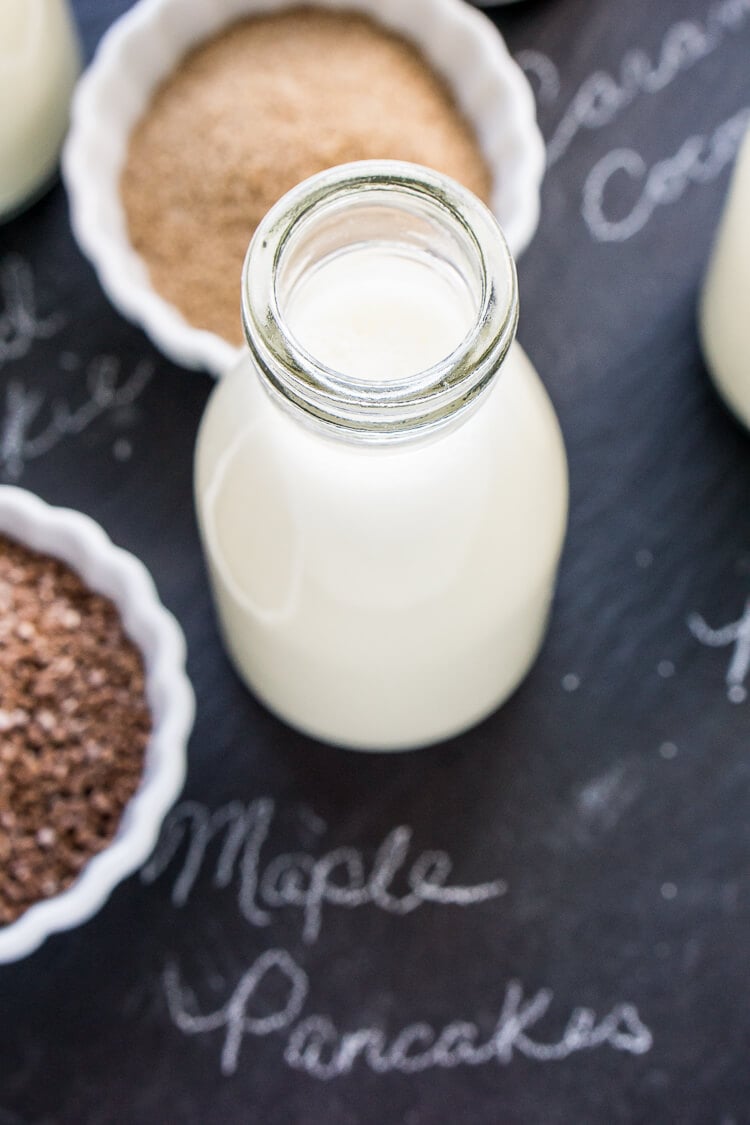 And don't forget about things like cookies and donuts and coffee cake to accompany your coffee!
Coffee Bars are great for parties at any time of day, they'll help wake you up in the morning, keep you going through the afternoon, and assist you in staying awake for the late drive home. Your guests are sure to love and appreciate it as much as you will!
Lastly, don't forget to keep a bucket of ice, large glasses, and some fun straws on the bar so guests can really get the full experience!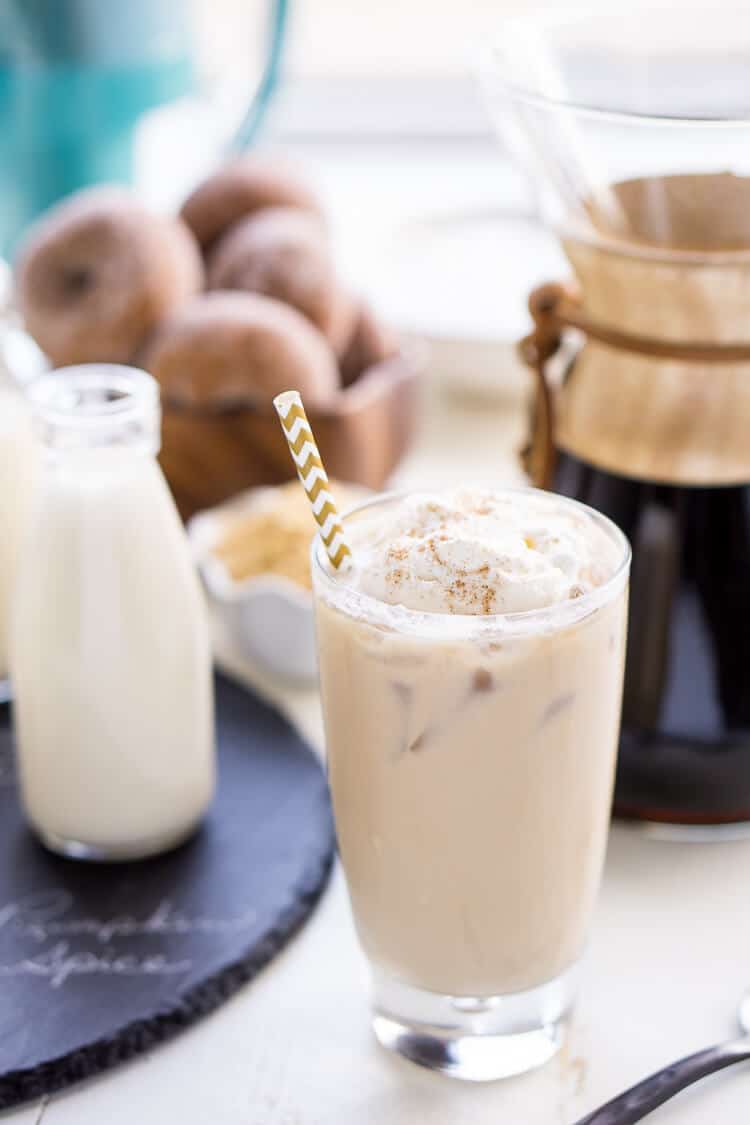 👋 Let's Connect!
If you've tried this recipe, please let me know how you liked it in the comments below and leave a review. I love hearing from you!
Don't forget to tag me – @sugarandsoulco – on Instagram and Pinterest with your photos or join our Sugar & Soul Show-offs Community and share them there, where you can join our recipe challenges!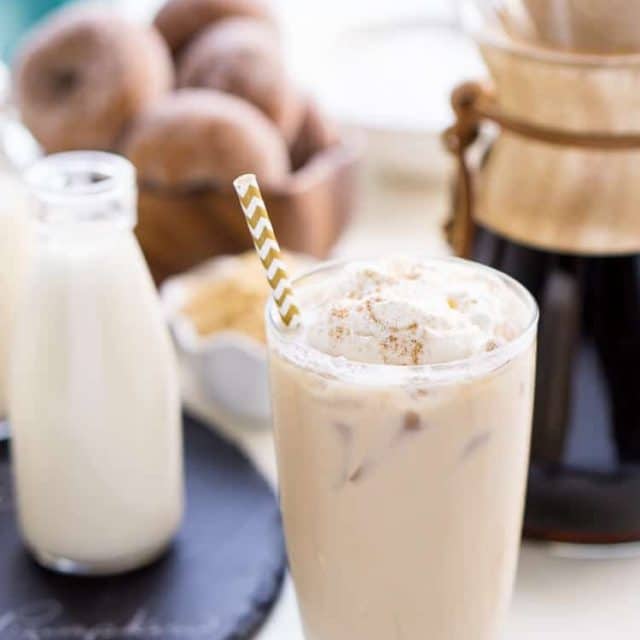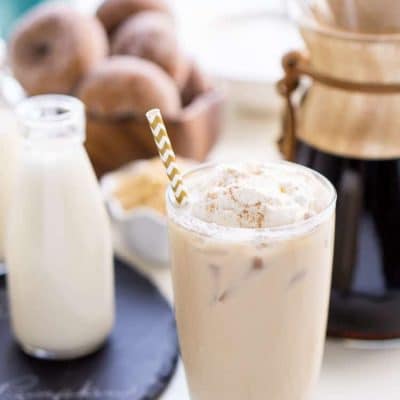 Homemade Coffee Creamer
Instructions
Stir 2 cups heavy cream, 14 ounces sweetened condensed milk, ¼ cup simple syrup, and 1 tablespoon flavor extract together until fully combined.

Use it in your favorite coffee drinks and store it in the fridge.
Nutrition
Calories: 97kcal | Carbohydrates: 9g | Protein: 1g | Fat: 6g | Saturated Fat: 4g | Polyunsaturated Fat: 0.3g | Monounsaturated Fat: 2g | Cholesterol: 21mg | Sodium: 21mg | Potassium: 62mg | Sugar: 9g | Vitamin A: 252IU | Vitamin C: 0.4mg | Calcium: 45mg | Iron: 0.1mg