This post may contain affiliate links. Using these links, I earn a small commission at no additional cost to you!
How To Make Simple Syrup at home in minutes with just two ingredients!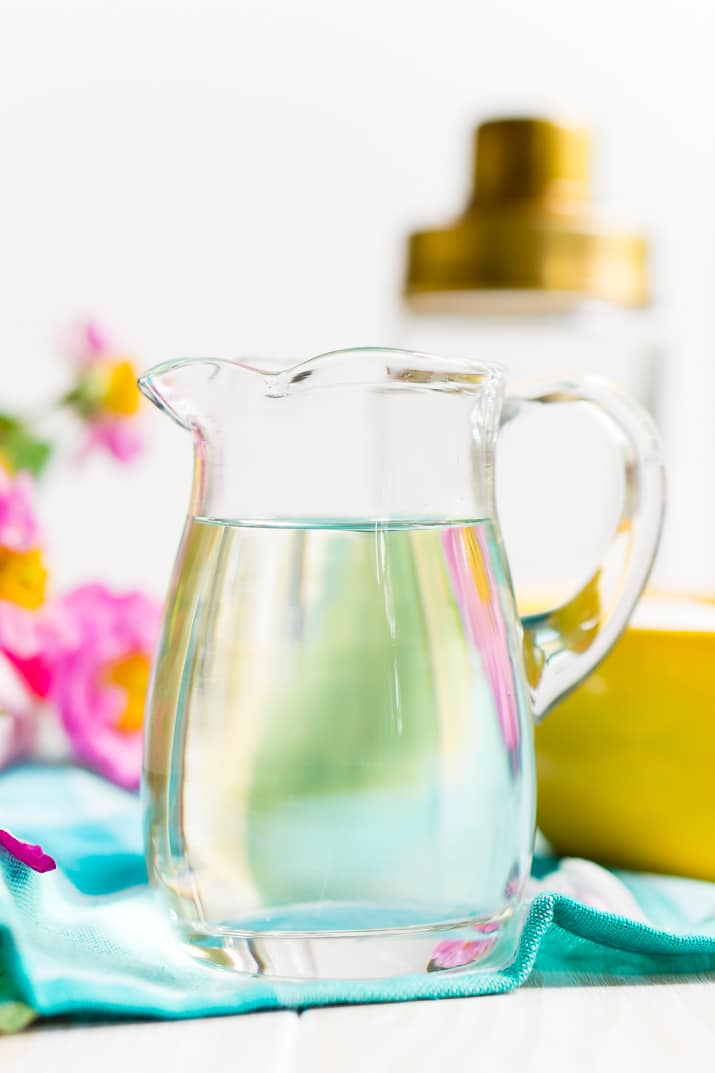 How To Make Simple Syrup
PIN IT TO YOUR RECIPES BOARD ON PINTEREST!
FOLLOW SUGAR & SOUL ON PINTEREST FOR MORE GREAT RECIPES!
Since I posted my Strawberry Peach Wine Slushies a few weeks ago, several readers have asked me the question "What is simple syrup and where do I find it?" Well, the answer is simple, ha, get it? Anyways, you can buy it at the store, usually located near the mixers in the liquor aisle, or you can make it yourself.
This liquid sweetener is so easy to make, all it takes is equal parts sugar and water and a little time on the stove. This syrup is the perfect way to sweeten cold drinks, no more sugar granules settling at the bottom of the glass, just perfectly mixed drinks. With a funnel and a pretty bottle, this could make a great little gift too!
Simple syrup is made when the sugar dissolves into water over heat and maintains it's liquid state after cooling. I love using it to mix cocktails like my Sangria Slushies or even lemonade. After making, the syrup can last for up to a month when stored in the refrigerator.
Simple Syrup also makes a great glaze for brushing fresh berry pies with and I always keep it on hand in the summertime when ice cold cocktails and party punches are being whipped up on the regular around here! Here are a few more recipes you could use it for!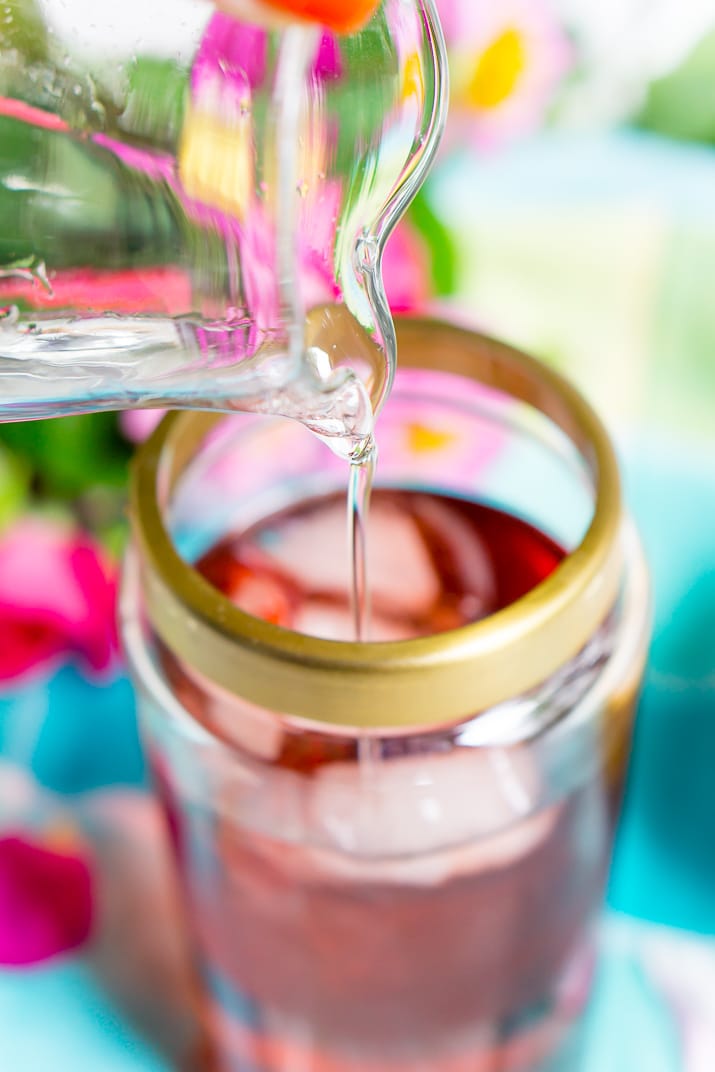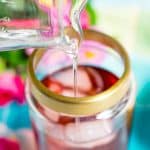 How To Make Simple Syrup
How To Make Simple Syrup at home in minutes with just two ingredients!

Instructions
Combine ingredients in a small saucepan and bring to a boil over medium-high heat until sugar dissolves, stirring constantly. Allow to cool.