This Champagne Shirley Temple switches out soda for some bubbly for a twist on the classic!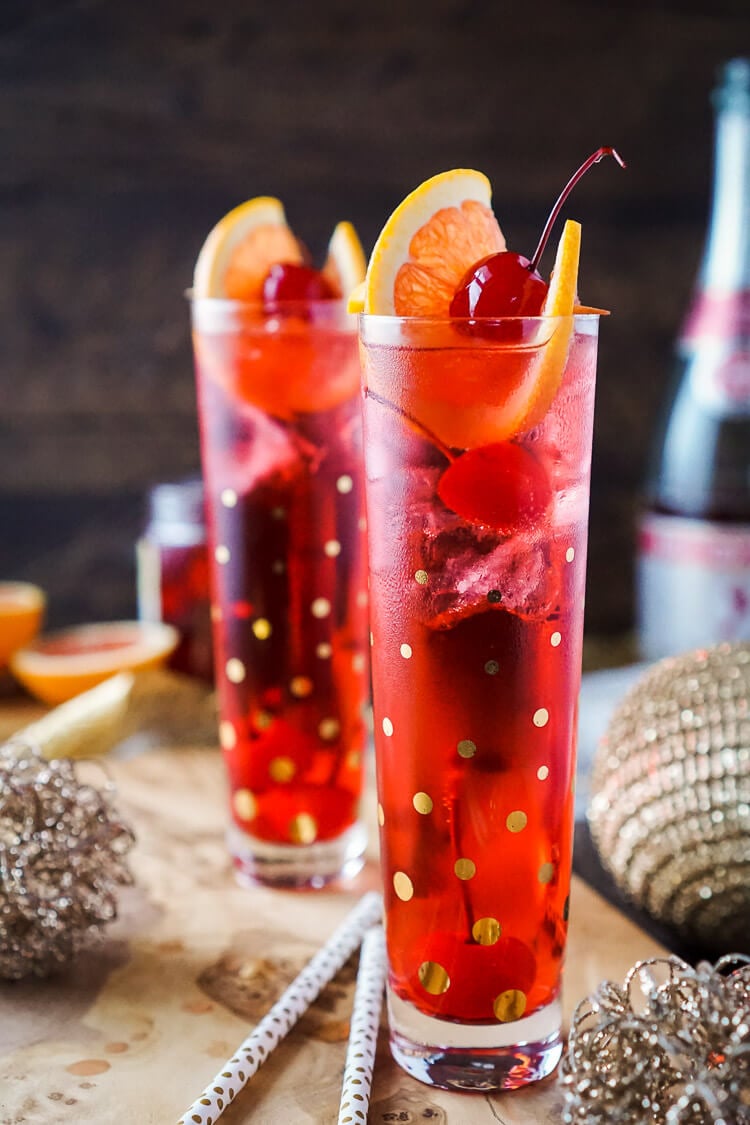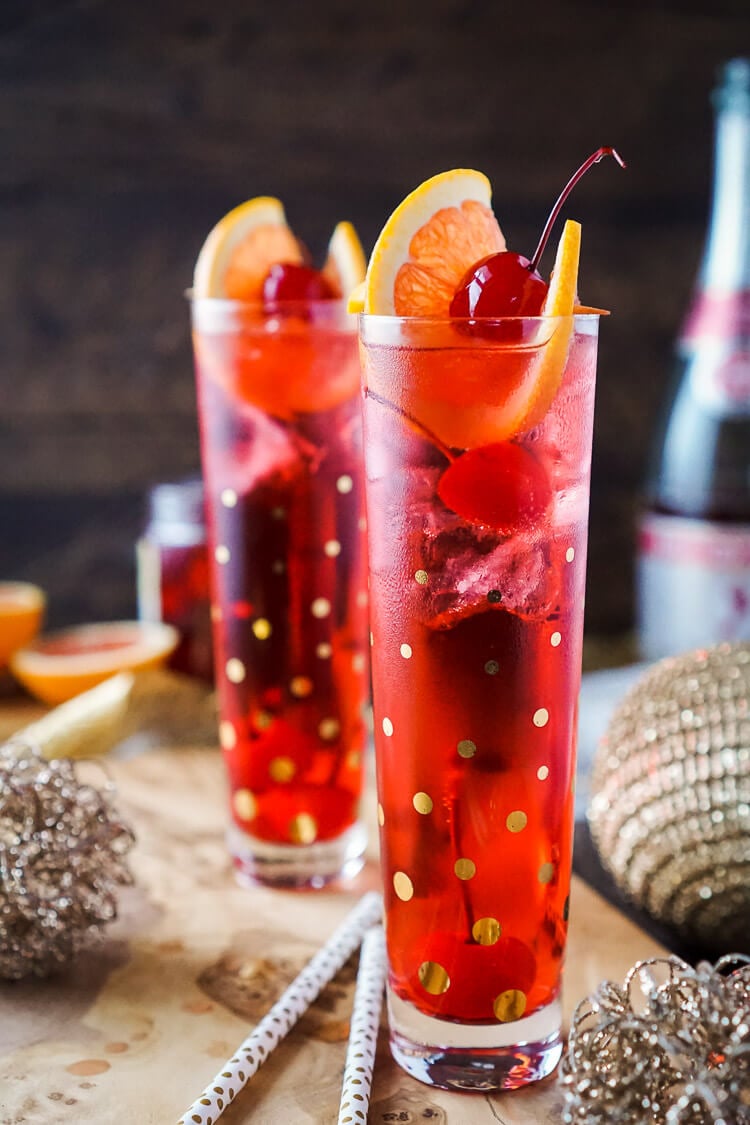 How's everyone doing? Have you recovered from your Christmas Coma, yet? I know Matt and I started feeling it around noontime yesterday, we were getting antsy and ready to get moving again. So it was back to work today, but work doesn't seem so bad after a nice 4-day break.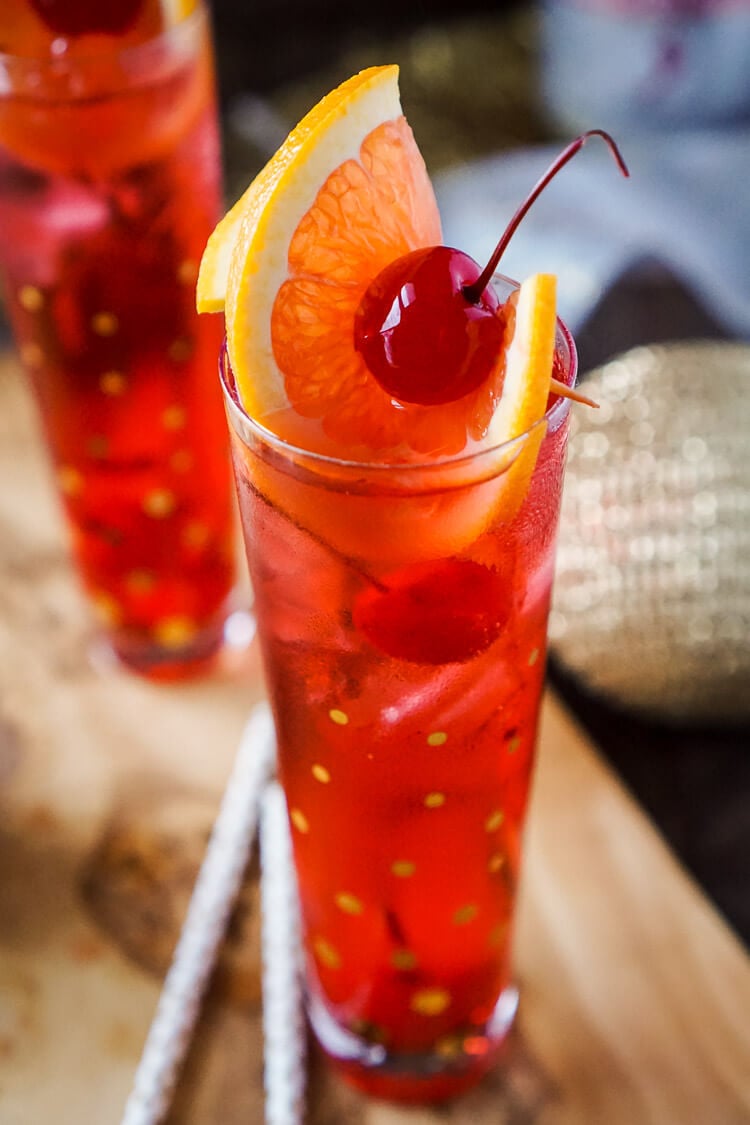 However, Maine has its first big storm of the season hitting tomorrow, which for some reason means we all need to run out and buy EVERYTHING because the world might end. No joke. Okay, really it's just the water, milk, and coffee brandy (that's the champagne of Maine, you know) that seem to fly off the shelf before a storm, but it always means a crazy amount of people out and about in case we get snowed in or lose power.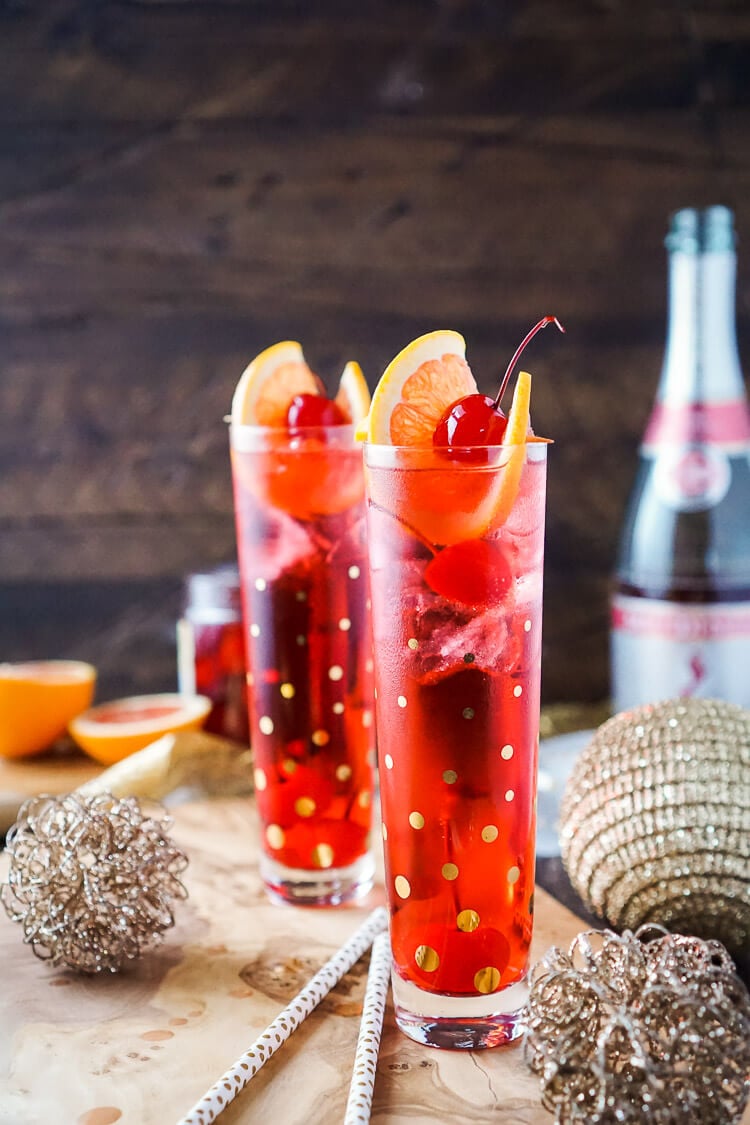 I had to go out and get some supplies and ingredients for this week's posts and when you compound the storm, school vacation, and the post-holiday returns, it was NOT a good idea on my part. But I survived and got home in time to make, shoot, and now share this fun cocktail that's perfect for new years eve!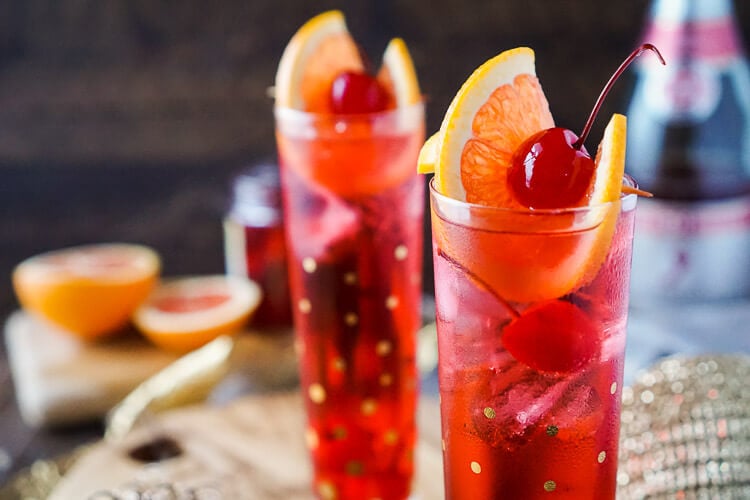 This Champagne Shirley Temple is perfect for a few different kinds of people:
Those who don't like the really hard stuff.
Those who want something classier than a beer or wine cooler.
Those who want something more exciting than plain ole' champagne.
Those who don't drink much, but want something light and fun to ring in the new year with.
Shirley Temple lovers!
I really love how simple it is and the sweet bubbly notes of champagne with that yummy grenadine and cherries make it such a fun little drink! Serve it as a signature drink at a party or make one just for you! Try out these other great cocktails too!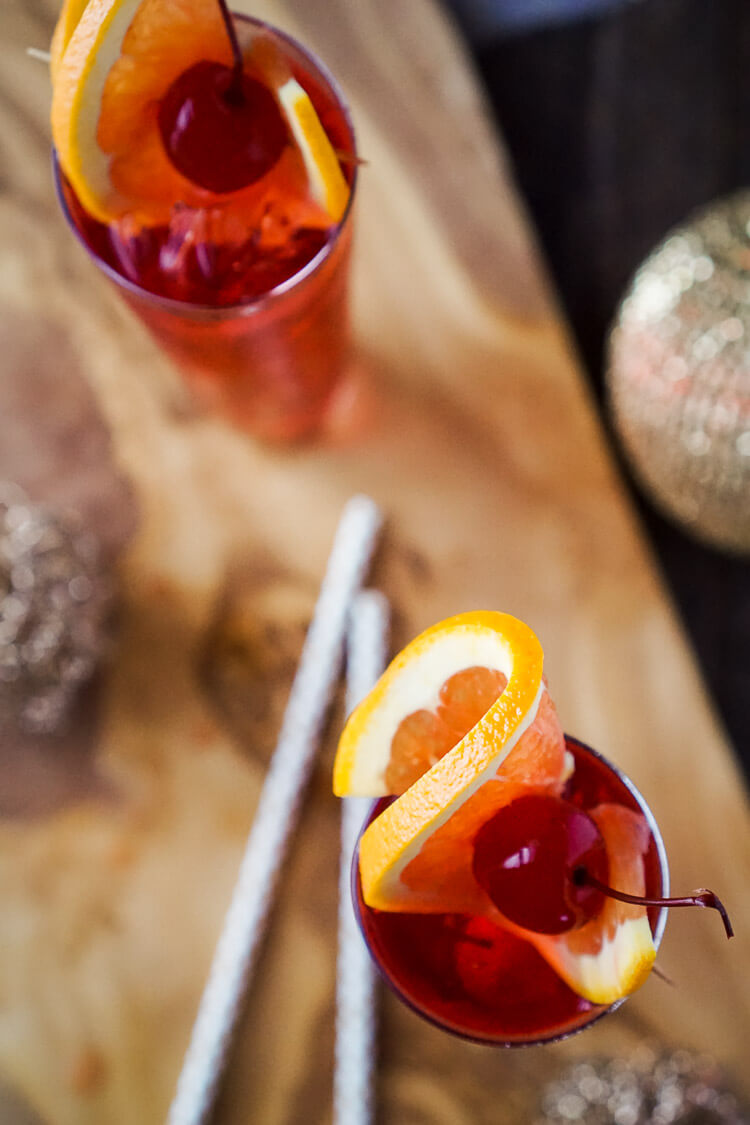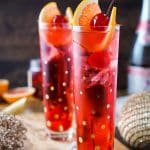 Champagne Shirley Temple
This Champagne Shirley Temple switches out soda for some bubbly for a twist on the classic!
Ingredients
crushed ice

8

oz.

pink Moscato champagne

regular champagne is fine.

splash of grenadine

maraschino cherries for garnish

orange slice for garnish
Instructions
Fill glass half way with crushed ice and pour in champagne, add grenadine and garnish with orange slice and cherries. Serve with a straw.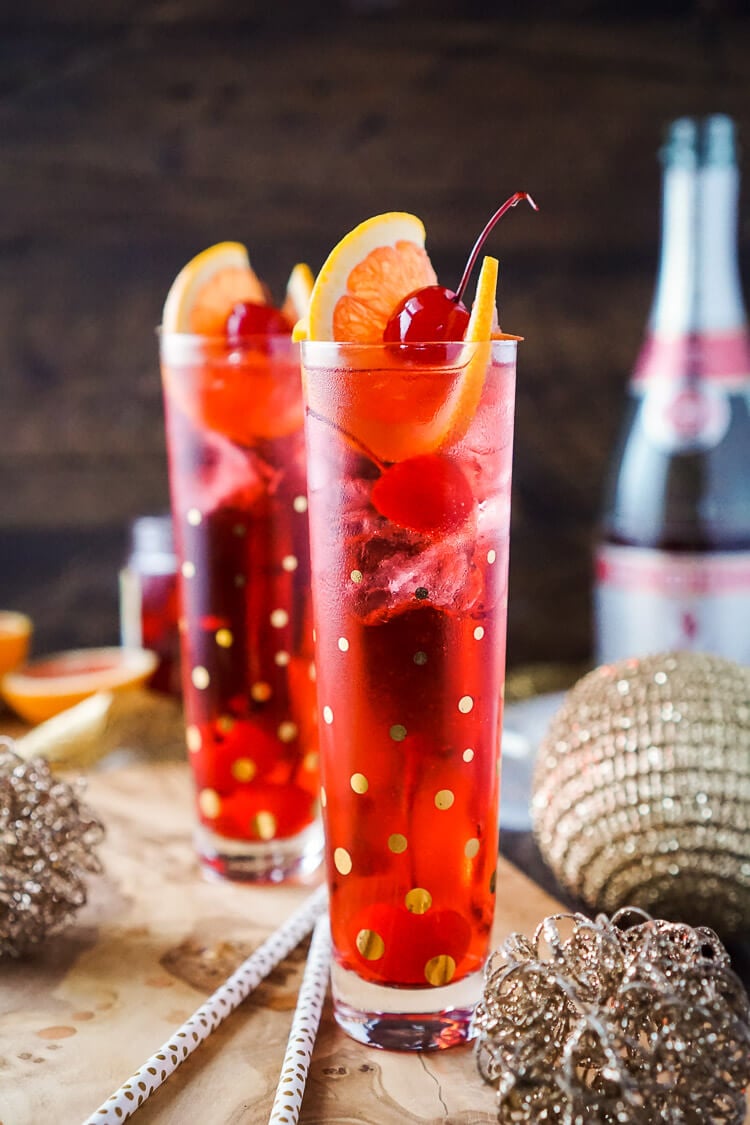 I love to blend my traditional Maine roots and millennial imagination. I have a serious sweet tooth, an Audible addiction, and I'm always up for exploring new places!