This chicken fajita rice is packed with authentic Mexican flavors. It is super easy, delicious and a filling Mexican fried rice perfect for lunch or dinner.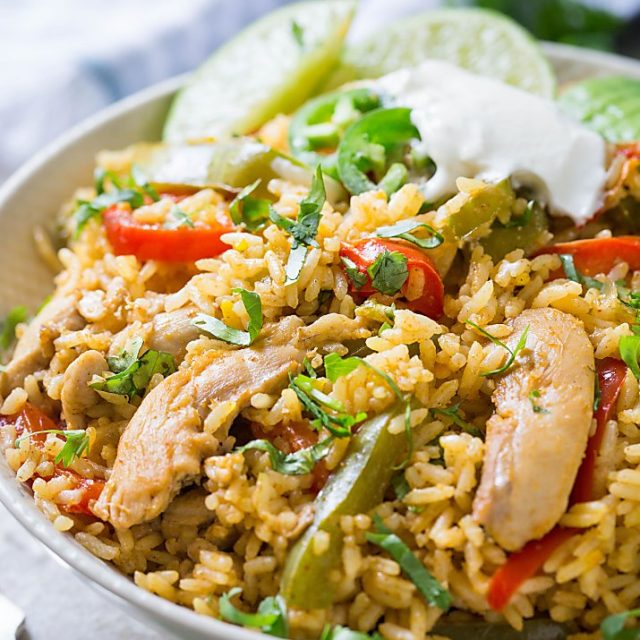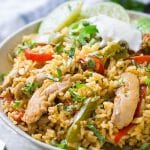 This Chicken Fajita Rice is packed with authentic Mexican flavors. It's a super easy, delicious, and filling Mexican fried rice perfect for lunch or dinner.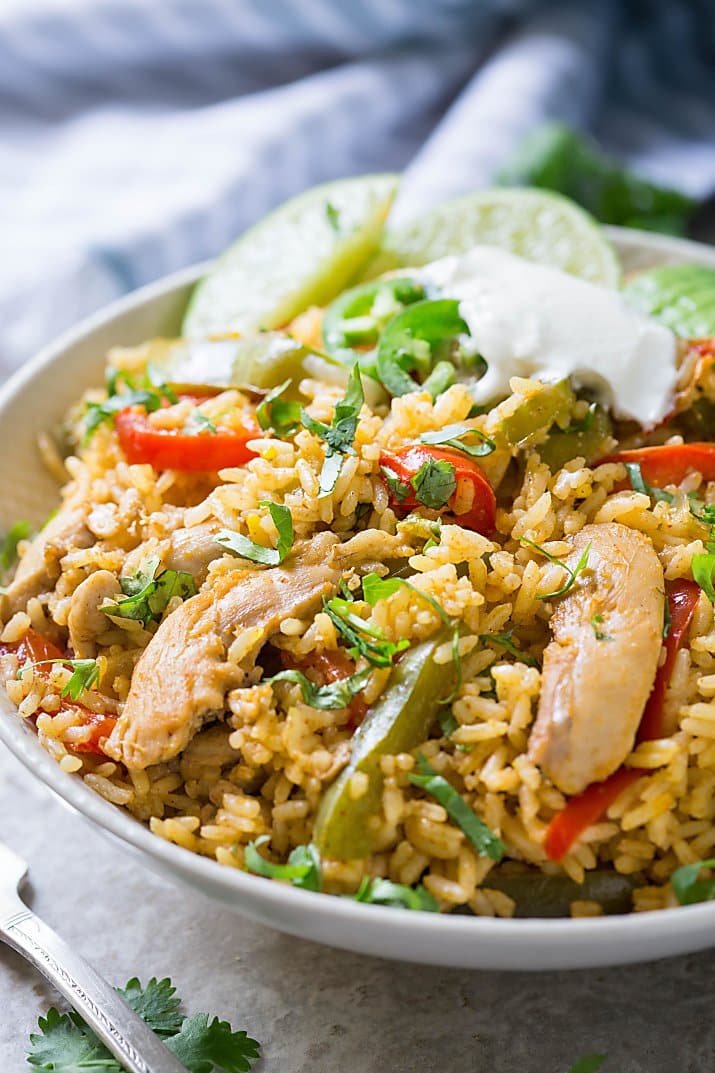 If you love Mexican flavors then you'll definitely relish this best-ever chicken fajita rice recipe. It's sort of a fried rice made flavorful with Mexican spices, fresh vegetables, and lean protein from chicken.
I am a huuugeee fan of Mexican flavors. I am always on the lookout for some authentic Mexican dishes and I never resist myself from experimenting with newer ones either.
Chicken Fajita Rice
PIN IT TO YOUR RECIPES BOARD ON PINTEREST!
FOLLOW SUGAR & SOUL ON PINTEREST FOR MORE RECIPES!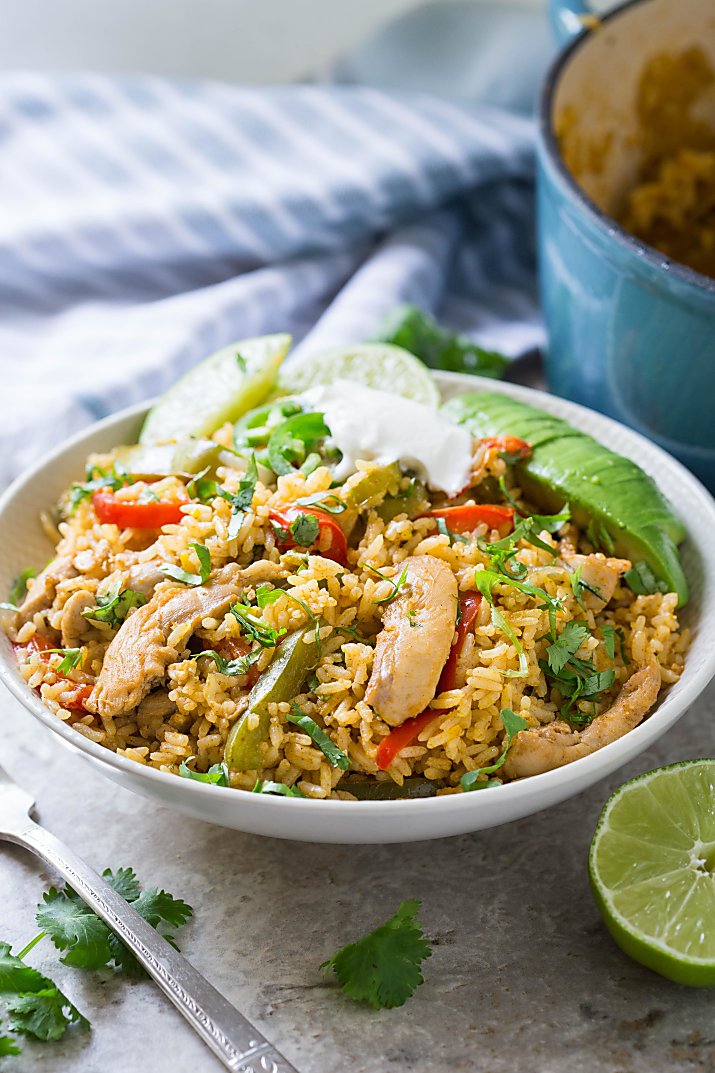 The other day I happened to visit my local grocery store and decided to explore their ready-to-cook/grill section. During summer, our local grocery store sells such ready-to-grill meals as burger patties, seasoned salmon, and veggies, marinated kebabs, etc.
And when I don't feel like prepping these for the grill myself I find their ready-to-cook meals very convenient. So, while going through the ready-to-cook aisle, I stumbled upon their marinated chicken fajitas. This was a new addition to their collection that I wanted to try. It's essentially chicken and veggies marinated in authentic Mexican spices. You just need to stir-fry it for few minutes and the meal is ready in a jiffy.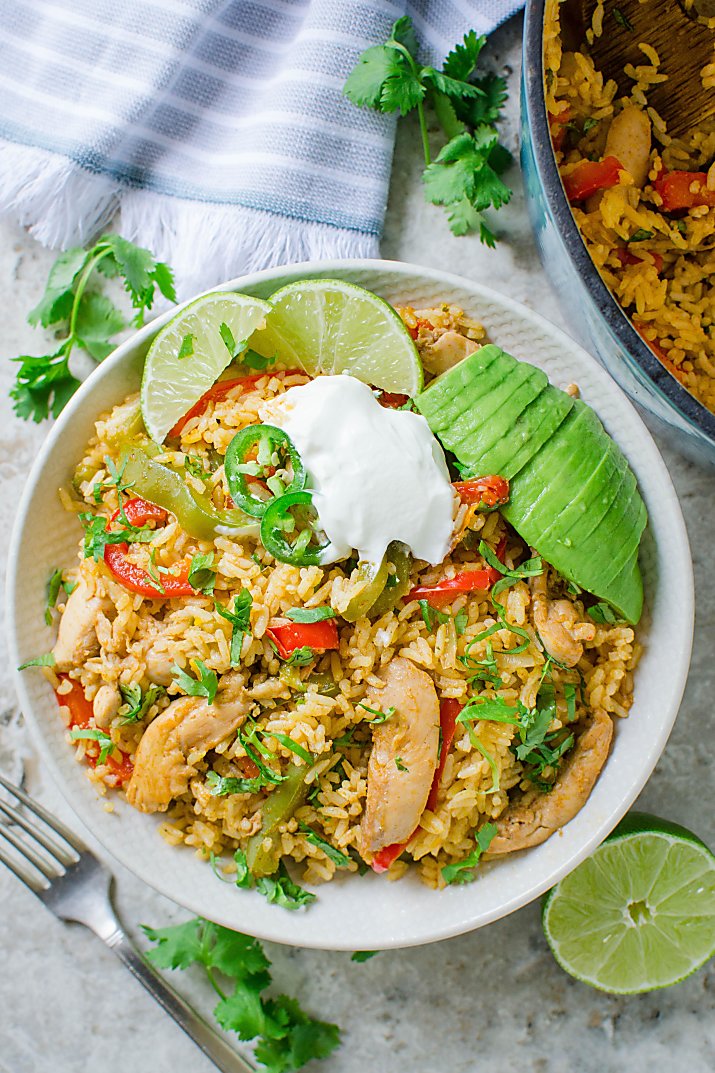 This particular meal then inspired me to add cooked rice to it to make this Mexican chicken fajita rice recipe. Since then I have made this easy peasy chicken fajita rice several times for lunch and dinner and my family has loved it every single time! Give it a try and I am sure you will also love it.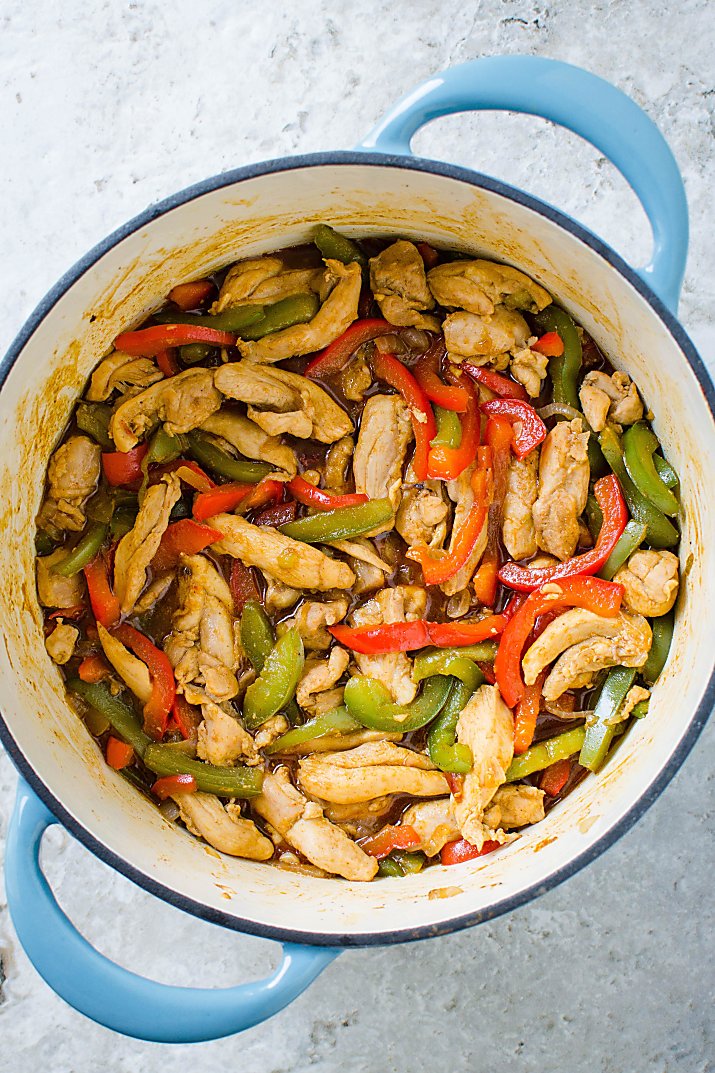 This chicken fajita rice is super easy to prepare. Cook the rice in chicken or vegetable broth with a pinch of saffron, salt, and pepper. In a separate skillet or dutch oven sauté chicken and bell peppers with some fajita seasonings.
You can also add some chipotle chili powder for extra spiciness (and heat!). Once the chicken is completely done toss in the saffron-colored cooked rice. Mix well and serve warm with fresh avocado and sour cream on the side.
If you are looking to make this dish even healthier, add cilantro brown rice or cilantro lime quinoa into the cooked chicken and veggies instead of white rice.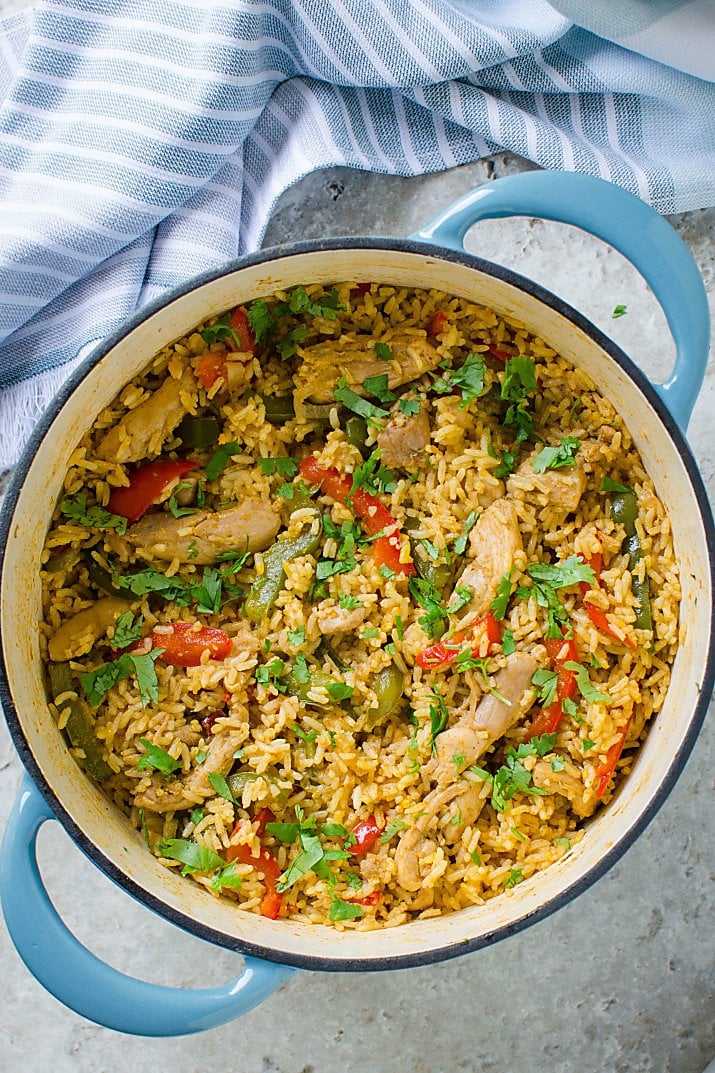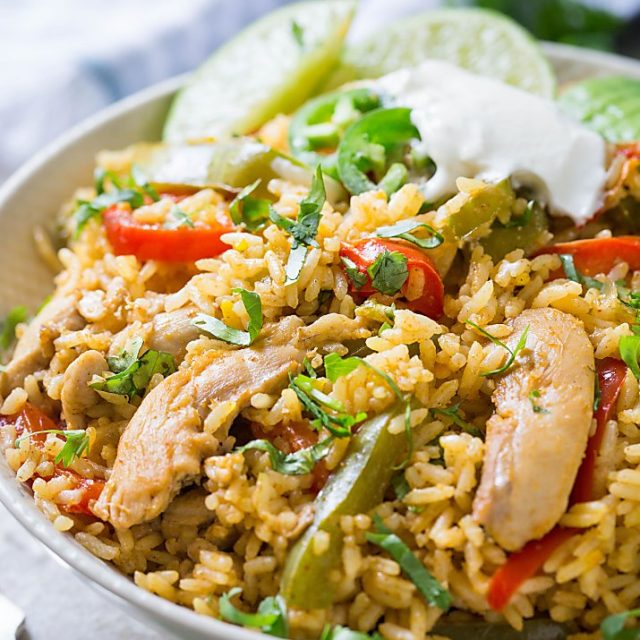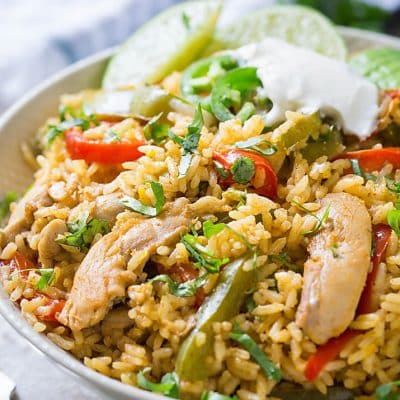 Mexican Inspired Chicken Fajita Rice
This chicken fajita rice is packed with authentic Mexican flavors. It is super easy, delicious and a filling Mexican fried rice perfect for lunch or dinner.
Ingredients
Chicken and Veggie
1 1/2 chicken thigh or breast (cut into stripes)
1 red pepper (sliced)
1 green pepper sliced
2-3 garlic cloves chopped
1 medium onion sliced
2 teaspoon cooking oil
1 1/2 tablespoon fajita seasoning
1 teaspoon chipotle chili powder (optional)
1/4 fresh chopped cilantro
Serve with
1 avocado
1/4 cup low-fat sour cream
1 lemon cut into wedges
Instructions
Combine all the ingredients listed under saffron rice in a medium pot and bring the mixture to boil. Simmer the rice on low heat for 15-18 min until rice is tender.

Meanwhile, heat oil in a medium pot. Add garlic and saute for 30-40 sec or until fragrant.

Add sliced onions and cook until translucent for about 3-4 min

Then add chicken and cook for about 8-10 min on medium to high heat.

Add sliced bell peppers, fajita seasoning, salt, and paper. Optionally, add chipotle chili powder for additional color and spice. Cook further for about 5-6 min or until almost all the water evaporates.

Add cooked rice, chopped fresh cilantro and mix gently. Turn off the heat.

Serve warm with a dollop of sour cream, some avocado slices, and lemon wedges.
Notes
Make sure almost all the water gets evaporated from the chicken and veggies. Else it will make the fajita rice sticky and mushy.
Nutrition
Calories: 503kcal | Carbohydrates: 69g | Protein: 15g | Fat: 19g | Saturated Fat: 4g | Cholesterol: 46mg | Sodium: 717mg | Potassium: 735mg | Fiber: 6g | Sugar: 3g | Vitamin A: 630IU | Vitamin C: 58.1mg | Calcium: 83mg | Iron: 2mg
Reader Interactions
Share your thoughts!
Love this recipe? Share your thoughts with me below and leave a review! And don't forget to connect on your favorite social platform below!