Pretzel Turtles

are made with just three ingredients and everyone will love the mix of salty and sweet in this delicious little dessert candy!

"This post first appeared over at Real Housemoms where I'm a contributor."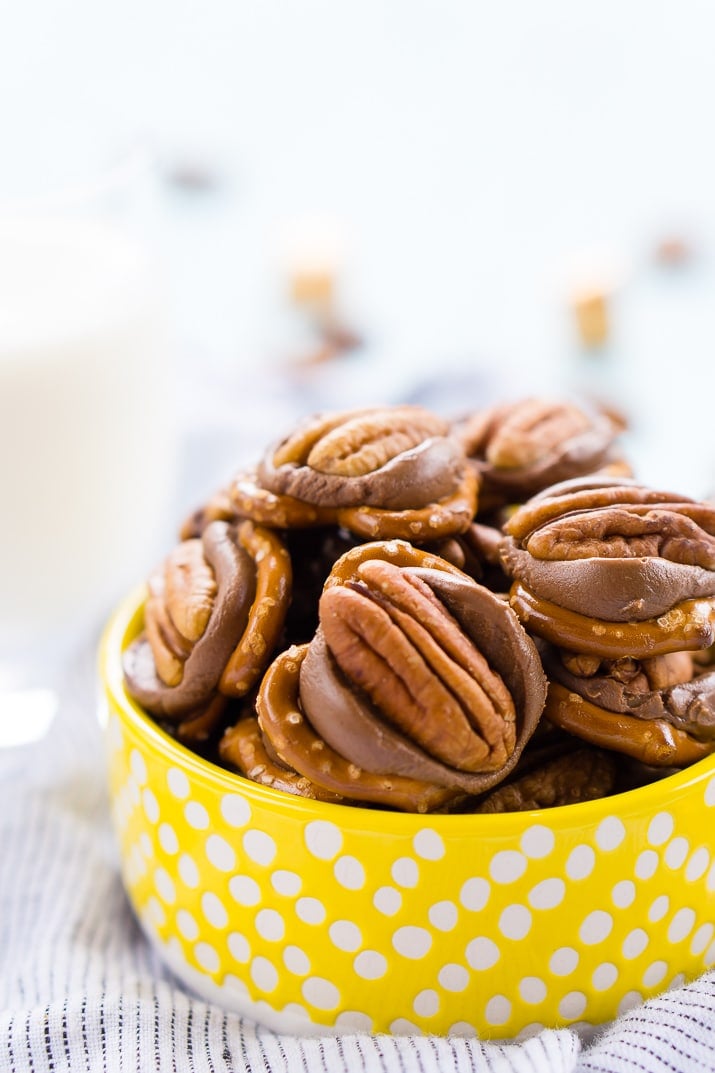 Pretzel Turtles are a classic, they're so easy to make and just take three ingredients to do so. And there's just something about the nutty, salty, chocolaty, caramel treat that will have you reaching for more!
Pretzel Turtles are the perfect mix of salty and sweet, it makes for an awesome late night snack or party bite! I've always loved the traditional Turtles candy, but I must say that I like this cheaper and easy homemade version just a little bit more. I love packaging up these little candies to give to family and friends around the holidays too!
Pretzel Turtles
PIN IT TO YOUR DESSERTS BOARD ON PINTEREST!
FOLLOW SUGAR & SOUL ON PINTEREST FOR MORE GREAT RECIPES!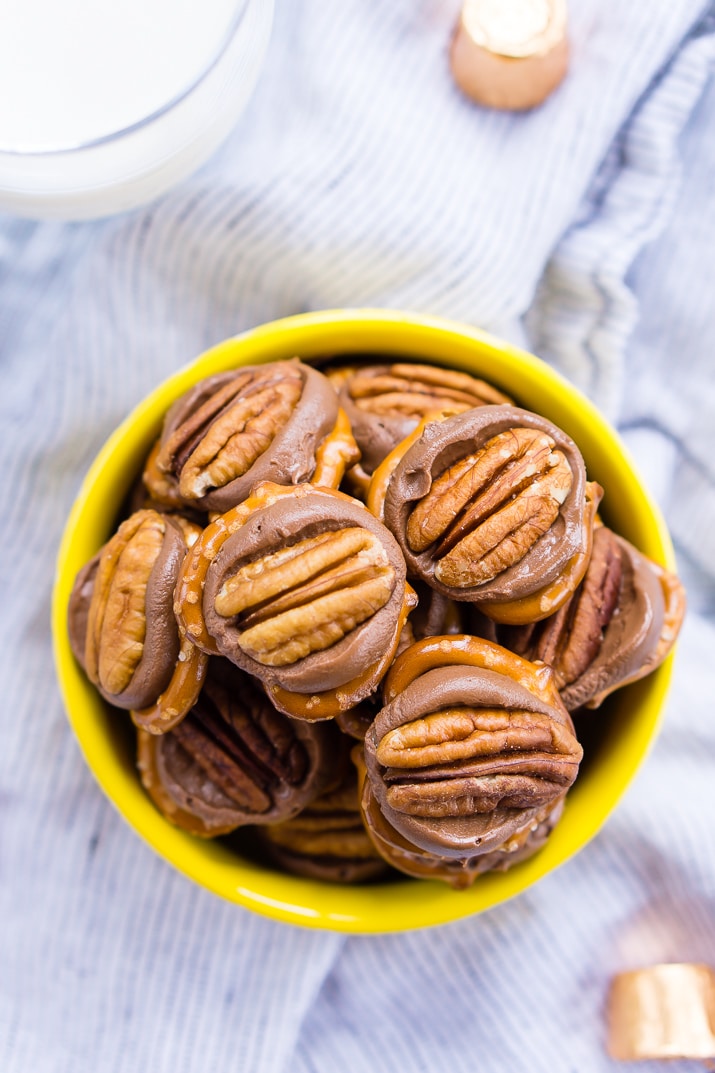 These really are super easy to make, all you need is a baking sheet, mini pretzels, Rolo candies, pecan halves, and about 10 minutes of active prep and cook time. And because they're so easy, they're the perfect treat to get the kids to help make! You may want to make a double batch though because these things are addictive and bite-sized which means they disappear fast!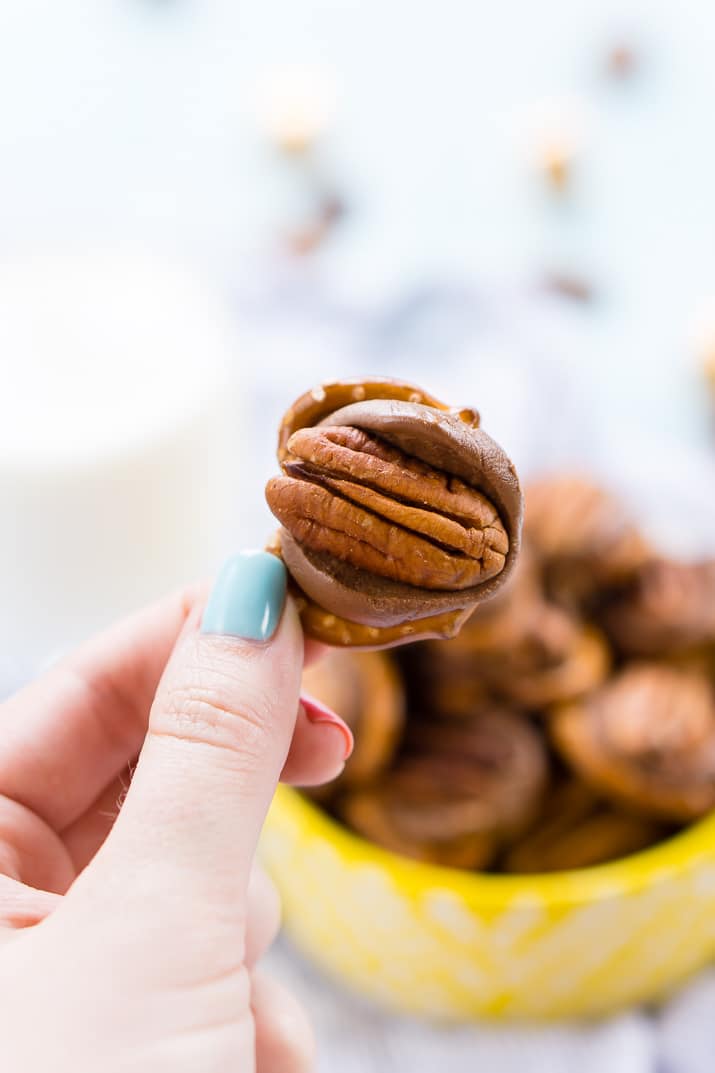 Here's What You Need to Know for This Recipe!
You want to make sure to use mini pretzels and not regular pretzels, the smaller surface area ensures that the Rolo has something to grip when the pecan is pressed into it.
The Rolos will not melt enough to make a mess, they should hold their shape until pressed. But you can line your baking sheet with parchment paper or a silicone mat for easy cleanup.
Even though these don't bake for long, the caramel in the center of the Rolos will be pretty hot and I advise waiting a few minutes to eat them.
These make a great edible gift, package them up in some cute treat boxes with baker's twine and you're golden!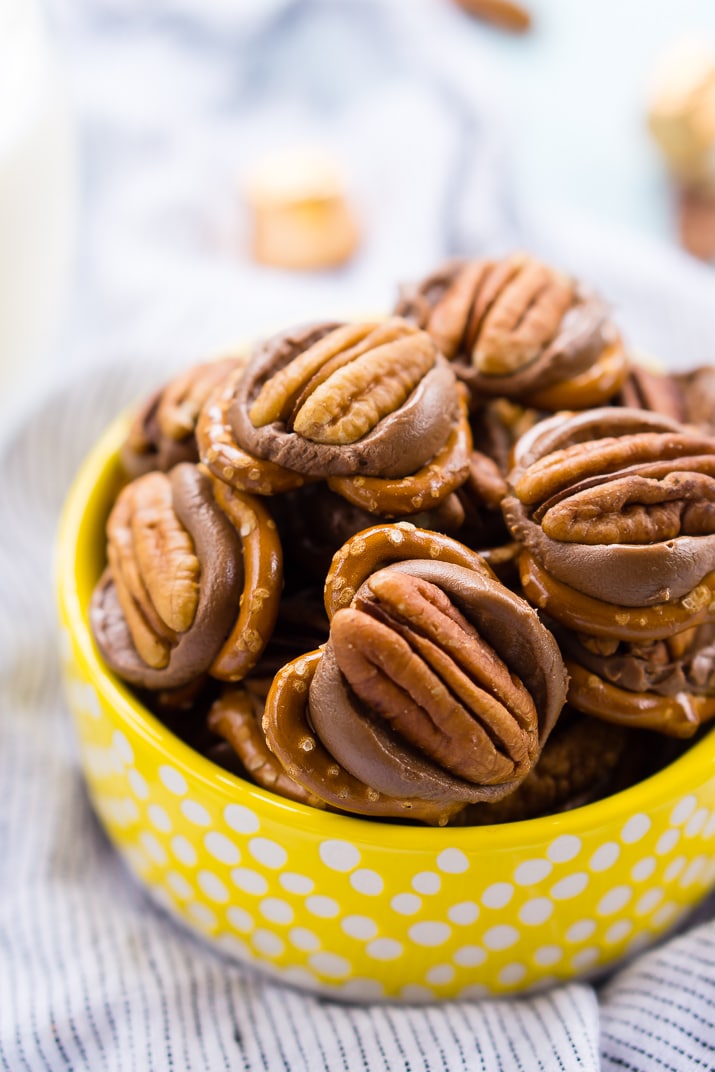 You Might Also Enjoy These Recipes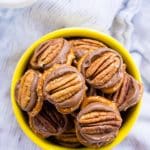 Pretzel Turtles
Pretzel Turtles are made with just three ingredients and everyone will love the mix of salty and sweet in this delicious little dessert candy!

Instructions
Preheat oven to 300 degrees F.

Arrange 20 pretzels on a parchment lined baking sheet and place a Rolo on top of each pretzel.

Bake for 4 minutes, remove from oven and press a pecan half into each soft Rolo candy.



Nutrition Facts
Pretzel Turtles
Amount Per Serving
Calories 13
Calories from Fat 9
% Daily Value*
Total Fat 1g 2%
Cholesterol 0mg 0%
Sodium 12mg 1%
Potassium 5mg 0%
Total Carbohydrates 0g 0%
Protein 0g 0%
* Percent Daily Values are based on a 2000 calorie diet.
I love to blend my traditional Maine roots and millennial imagination. I have a serious sweet tooth, an Audible addiction, and I'm always up for exploring new places!