This Christmas Cookie Roundup is sponsored by Cost Plus World Market. All opinions are mine.
These 12 Christmas Cookie recipes are the perfect way to add fun and flavor to your holiday cookie swaps and gatherings!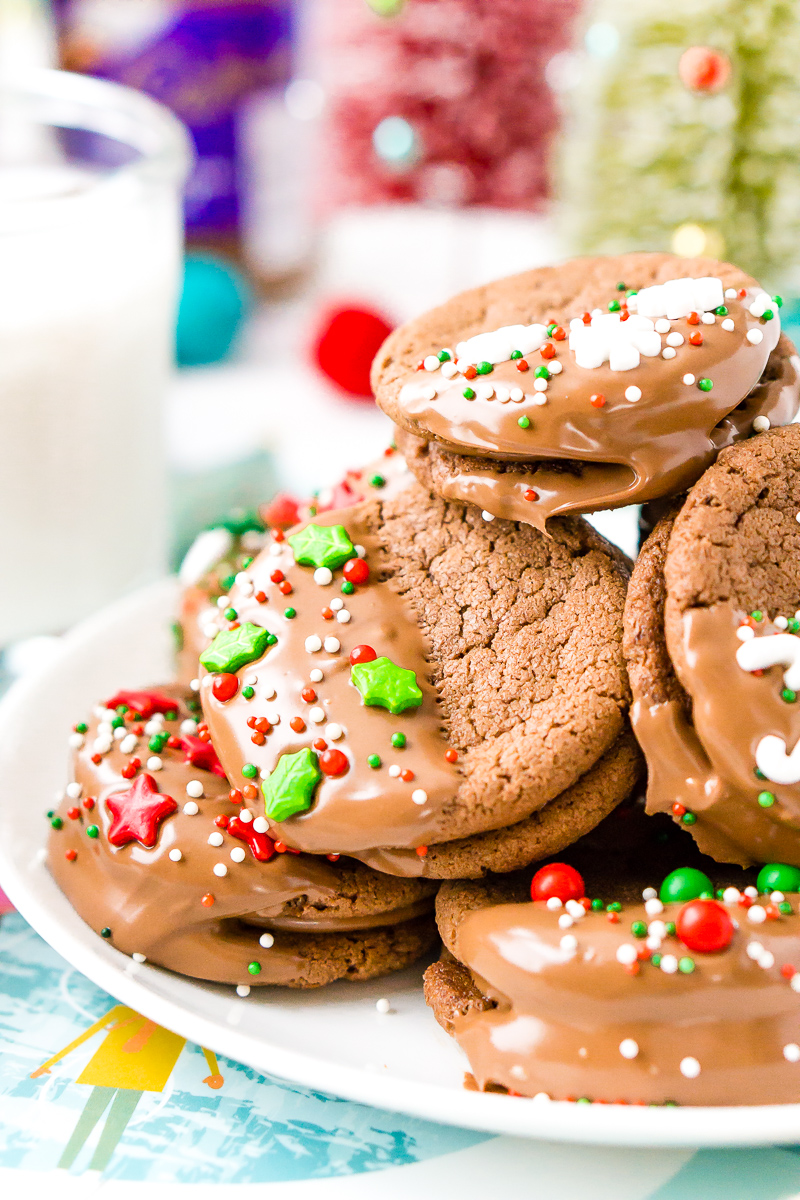 Christmas Cookies Roundup
It's officially that time of the year – the time when cookies become their own food group – and it's perfectly okay to indulge in them for breakfast, lunch, and dinner! And these 12 Christmas Cookie recipes are absolutely worth indulging in!
I've teamed up with Cost Plus World Market this holiday season to bring you some truly amazing recipes that go beyond classic Christmas Cookies!
You'll love these creative ideas made with quality gourmet ingredients from World Market and you might even be inspired by their holiday decor and baking essentials too!
These cookie recipes are perfect for a cookie exchange, neighbor gifts, or just an excuse to get your "bake on" all season long! No matter the reason, cookies are always a good idea, amirite?
And who can resist a trip to Cost Plus World Market during the holidays? To find a World Market near you, check out their store locator, that's how I found out there was a store right in Salem, NH!
Follow one boy's quest to find Santa's favorite cookie – Cost Plus World Market – Holiday 2018 Watch the story of a little boy who
seeks to find Santa Claus's favourite cookie and ends up finding a gift much more thoughtful instead.
12 Amazing Cookie Recipes for the Holidays!
12 Christmas Cookie Recipes
Click the button above to save this delicious recipe to your board!