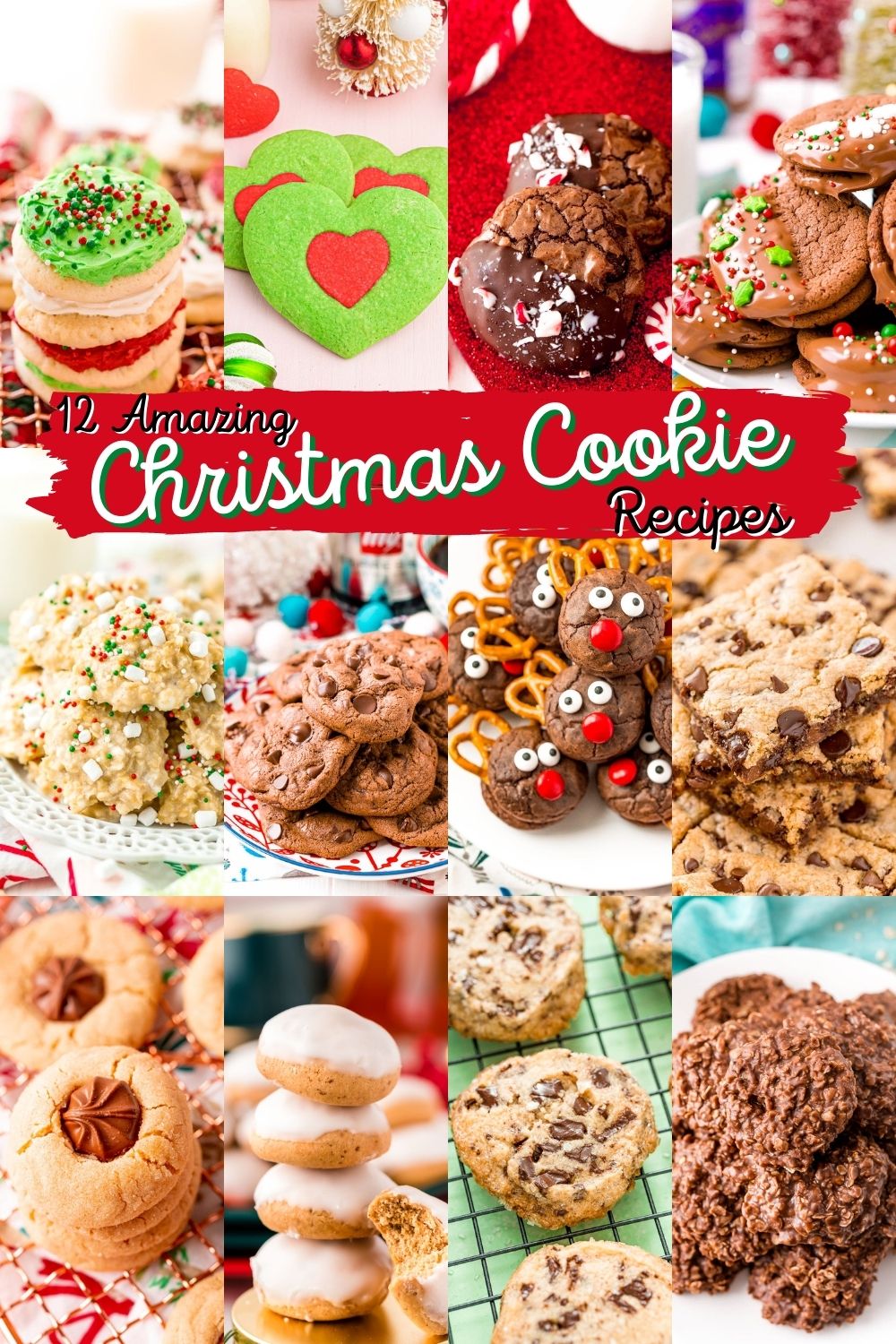 These 12 Christmas Cookies are the perfect way to add fun and flavor to your holiday cookie swaps and gatherings!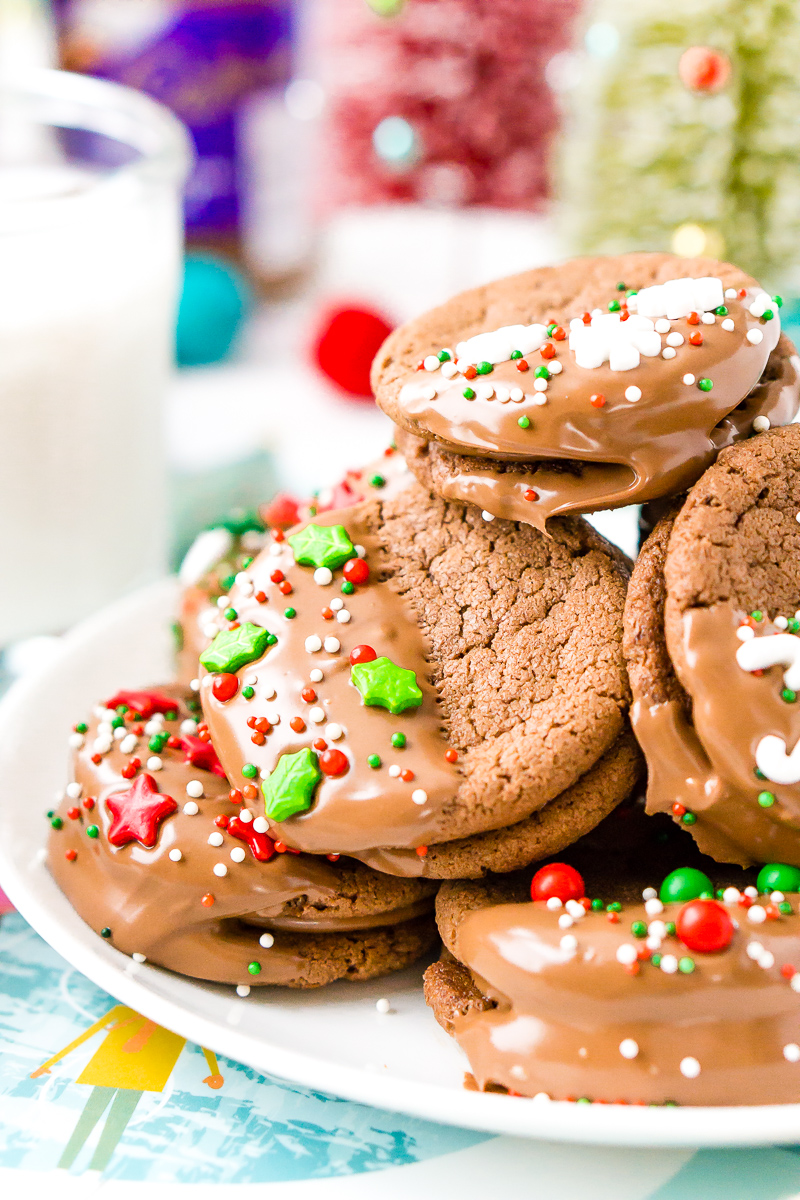 It's officially that time of the year – the time when cookies become their own food group – and it's perfectly okay to indulge in them for breakfast, lunch, and dinner! And these 12 Christmas Cookies are absolutely worth indulging in!
These cookie recipes are perfect for a cookie exchange, neighbor gifts, or just an excuse to get your "bake on" all season long! No matter the reason, cookies are always a good idea, amirite?
1. Triple Chocolate Sandwich Cookies
These Triple Chocolate Sandwich Cookies are bound to be a family favorite! These chocolate cookies are filled with chocolate frosting and then dipped in even more chocolate!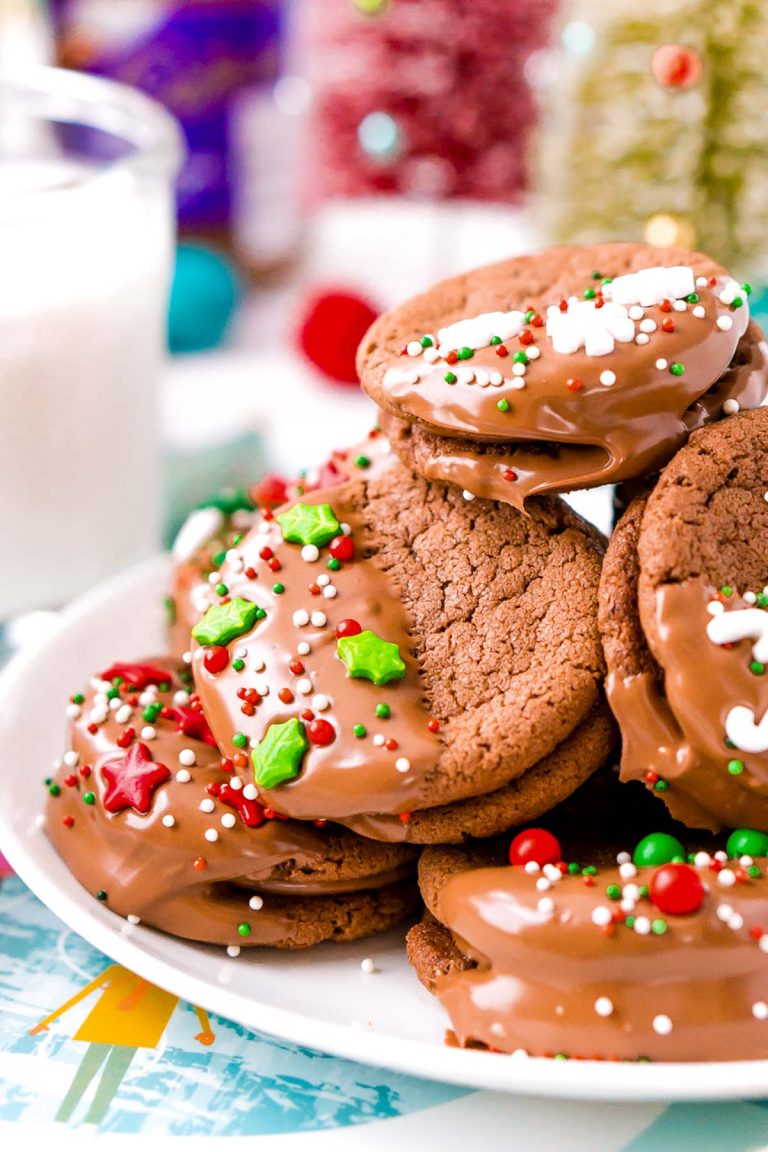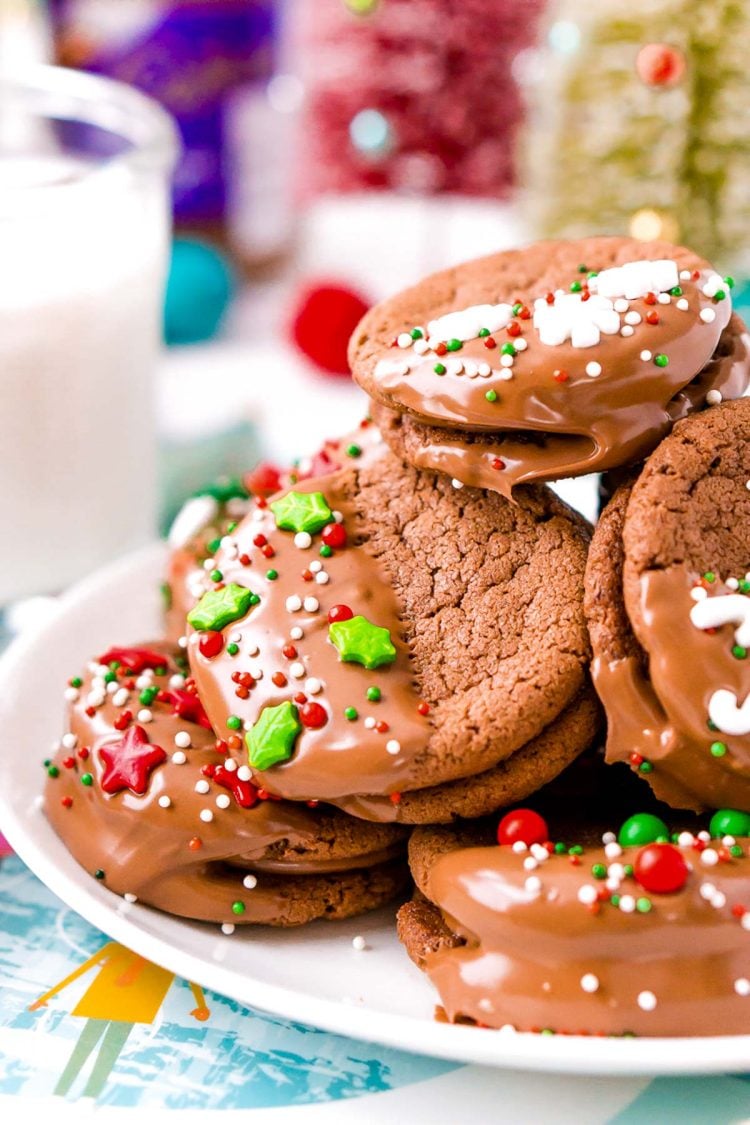 2. Espresso Chocolate Chip Cookies
Espresso Chocolate Chip Cookies are a rich and flavorful twist on the classic cookie recipe! Laced with espresso powder and chocolate chips, you'll love the sweet chocolate and robust coffee flavors together!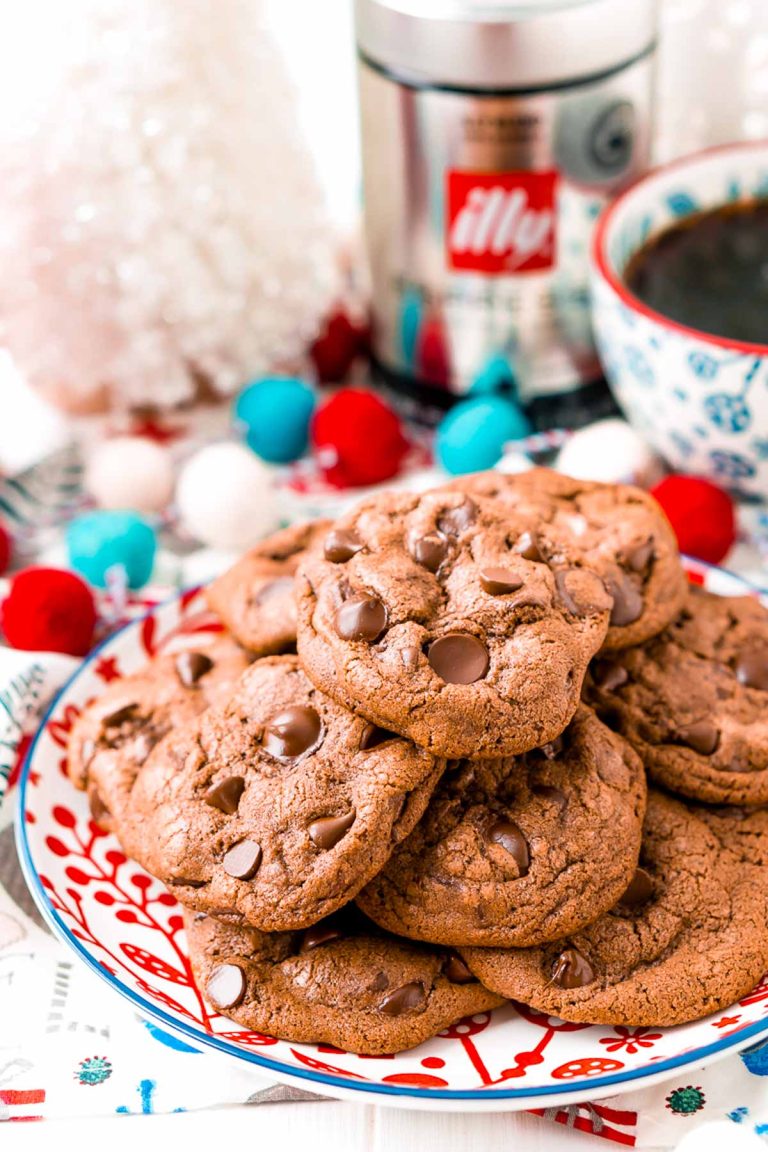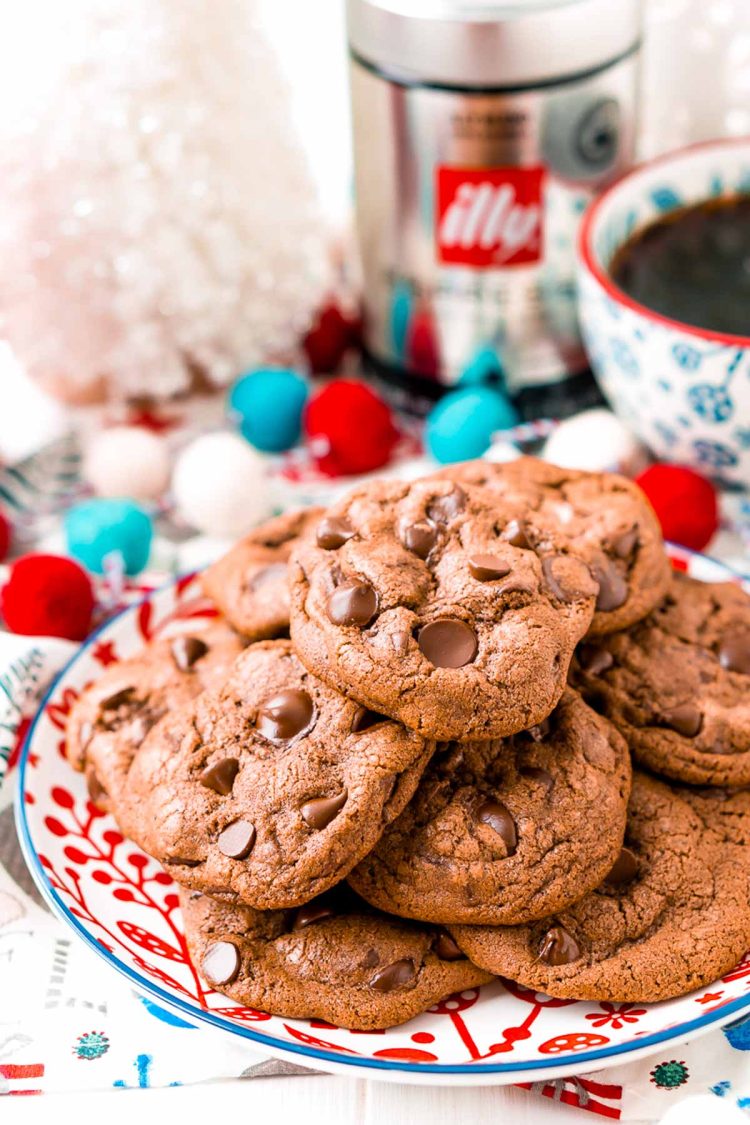 3. Soft Frosted Sugar Cookies
This Soft Christmas Sugar Cookie recipe makes the softest, sweetest cookies that take just 13 minutes to bake! These are perfect for decorating with the kids, leaving out for Santa on Christmas Eve, or as a go-to cookie throughout the holiday season!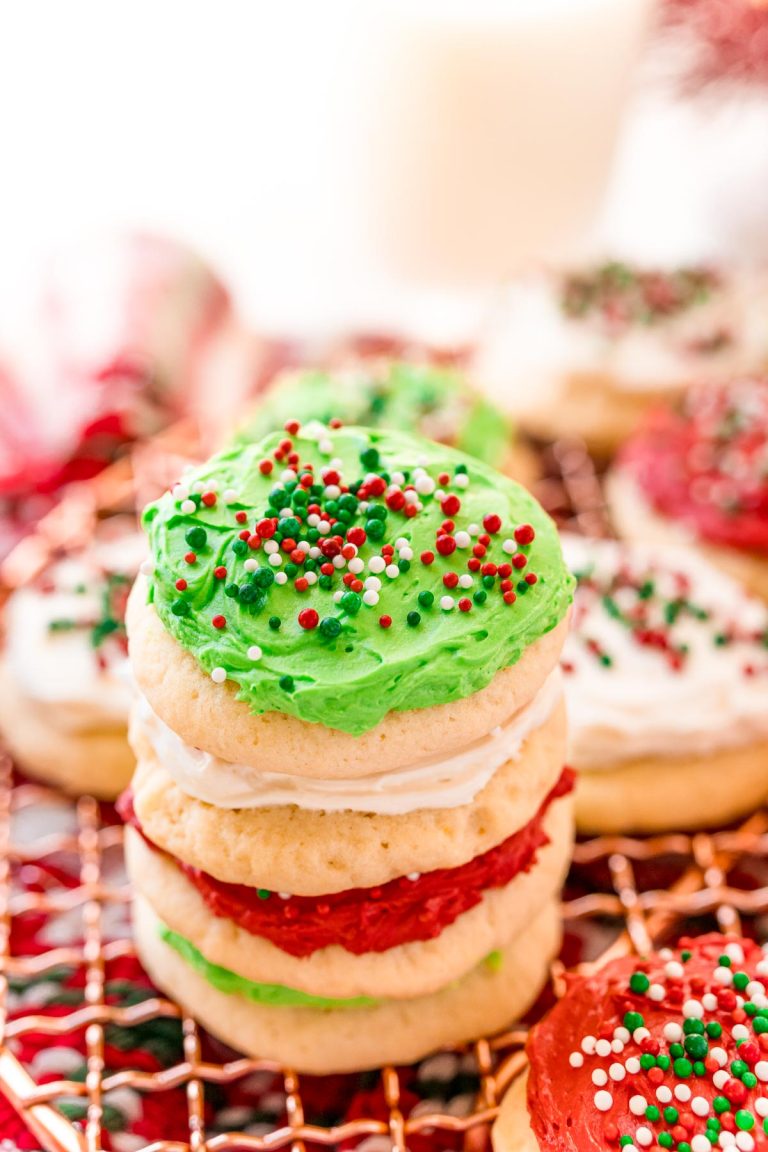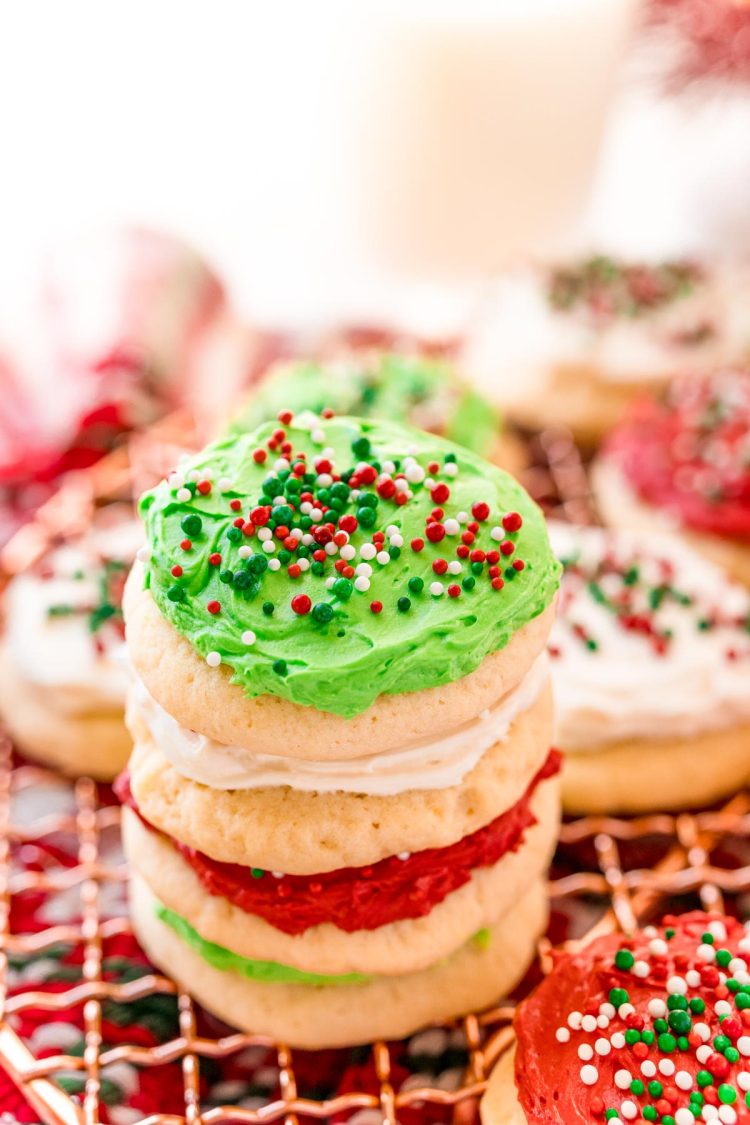 4. Pfeffernusse Cookies
Pfeffernusse are deliciously glazed German spice cookies that are popular during the holidays! Also called pepper nut cookies, these cookies are loaded with spices, brown sugar, and honey!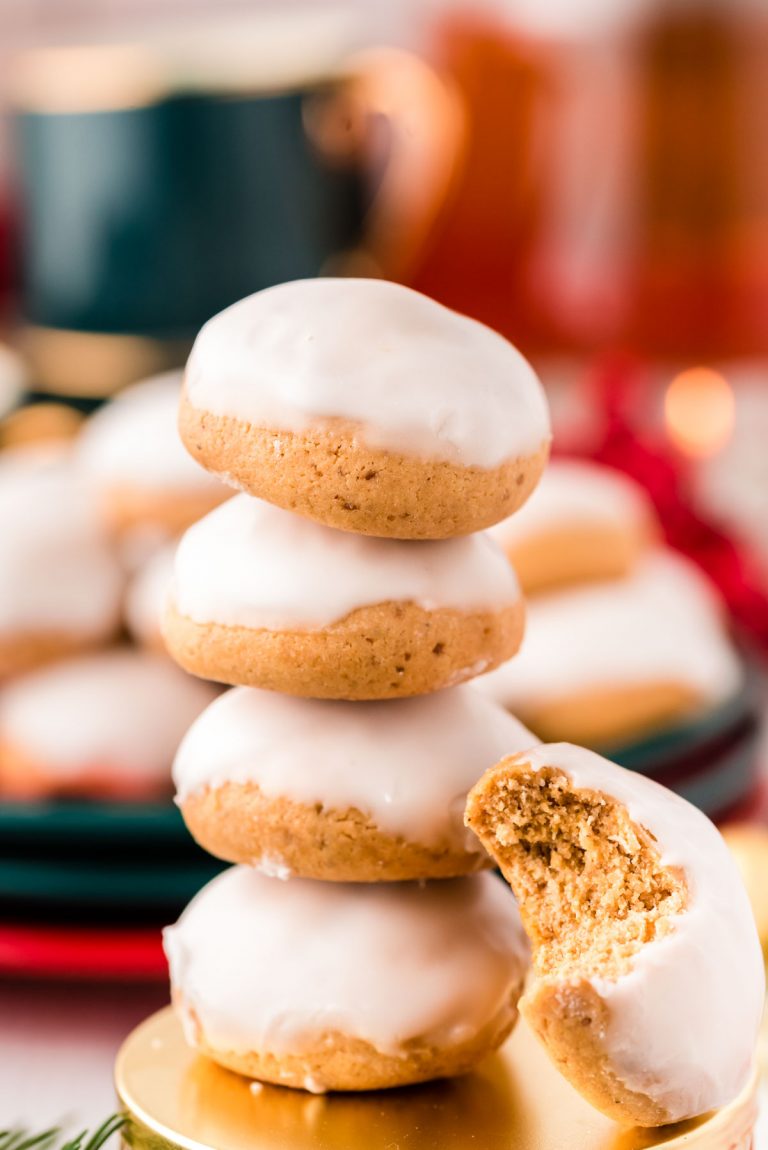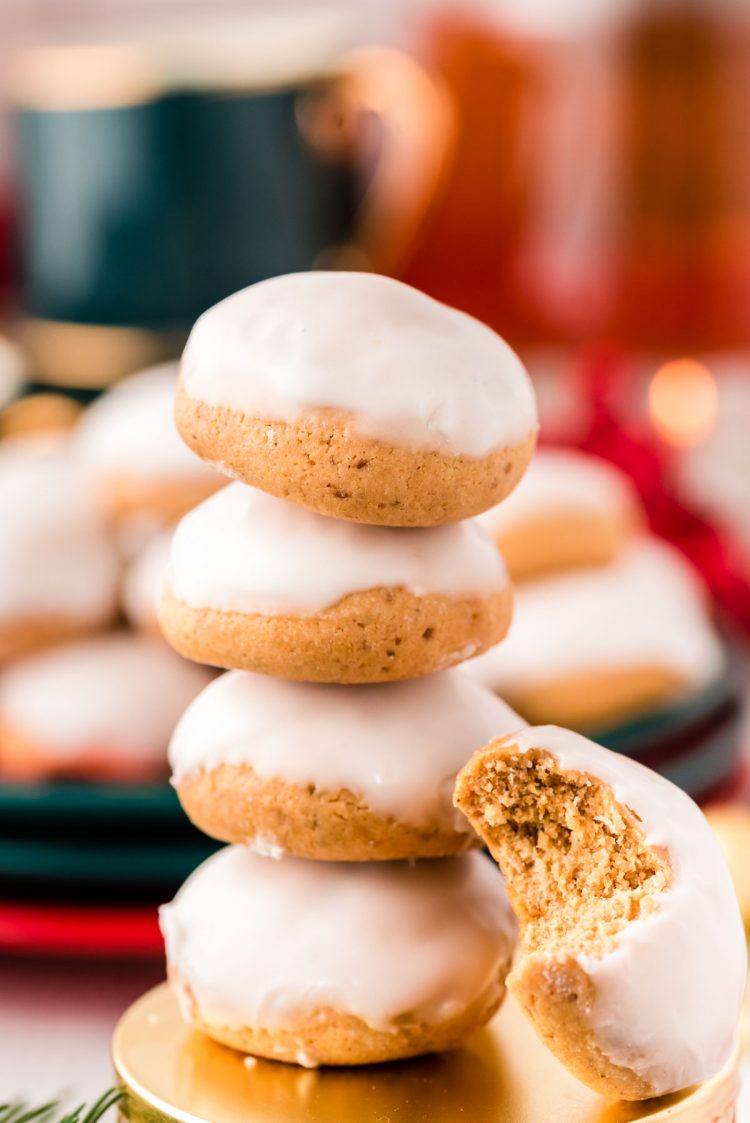 5. Peanut Butter Blossoms
Peanut Butter Blossoms are a classic peanut butter cookie recipe everyone loves. Chocolate candy is nestled in the center of a chewy sugar-coated cookie for an easy and delicious dessert!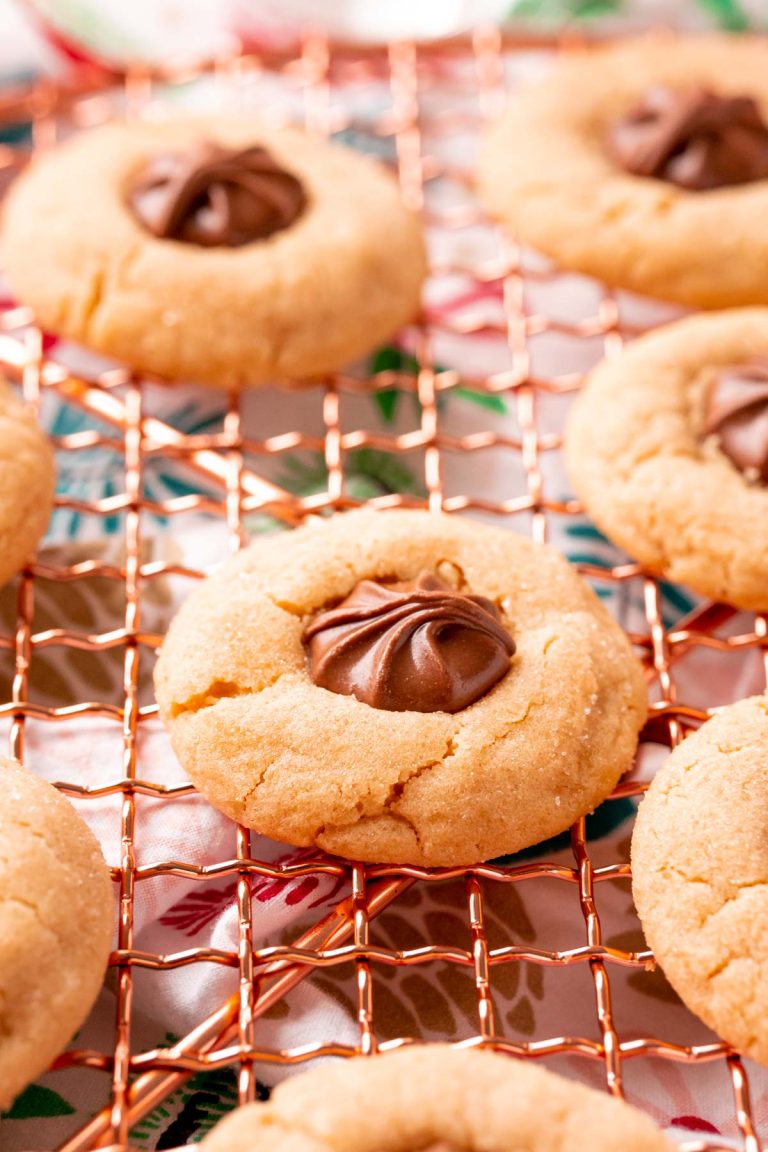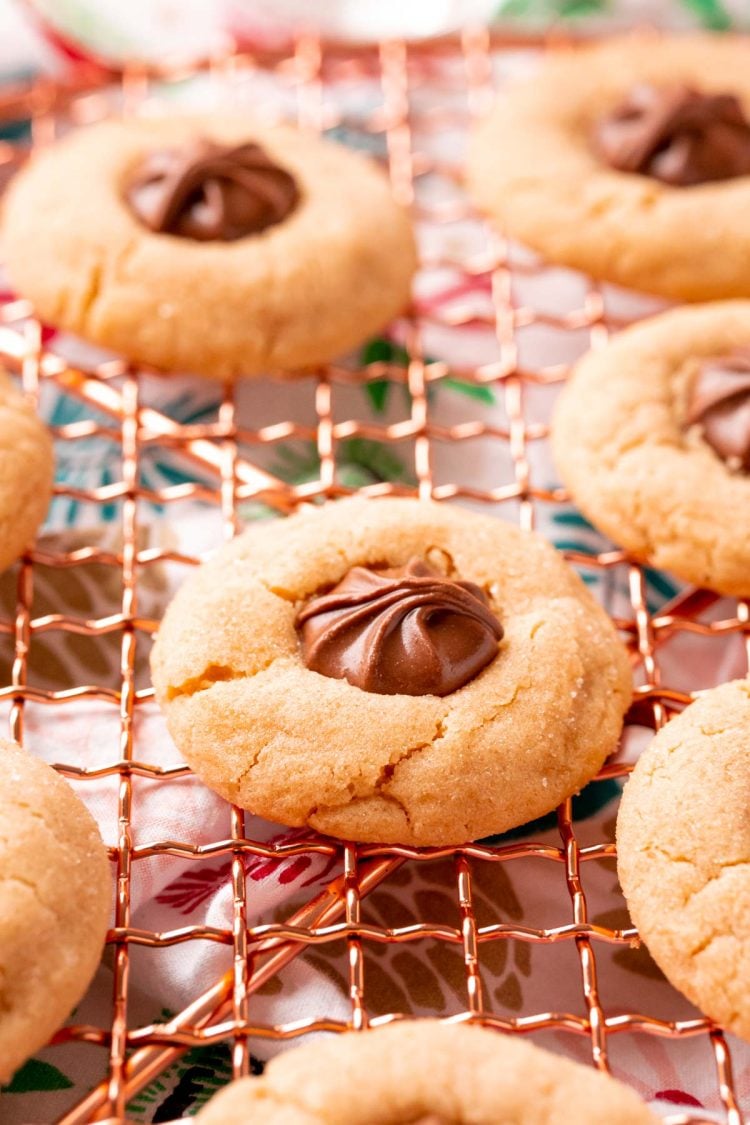 6. Grinch Heart-Shaped Cookies
These Heart-Shaped Grinch Cookies were inspired by the most recent adaptation of How The Grinch Stole Christmas! Made with a basic sugar cookie dough and colored red and green to create the cutest cookies of the season!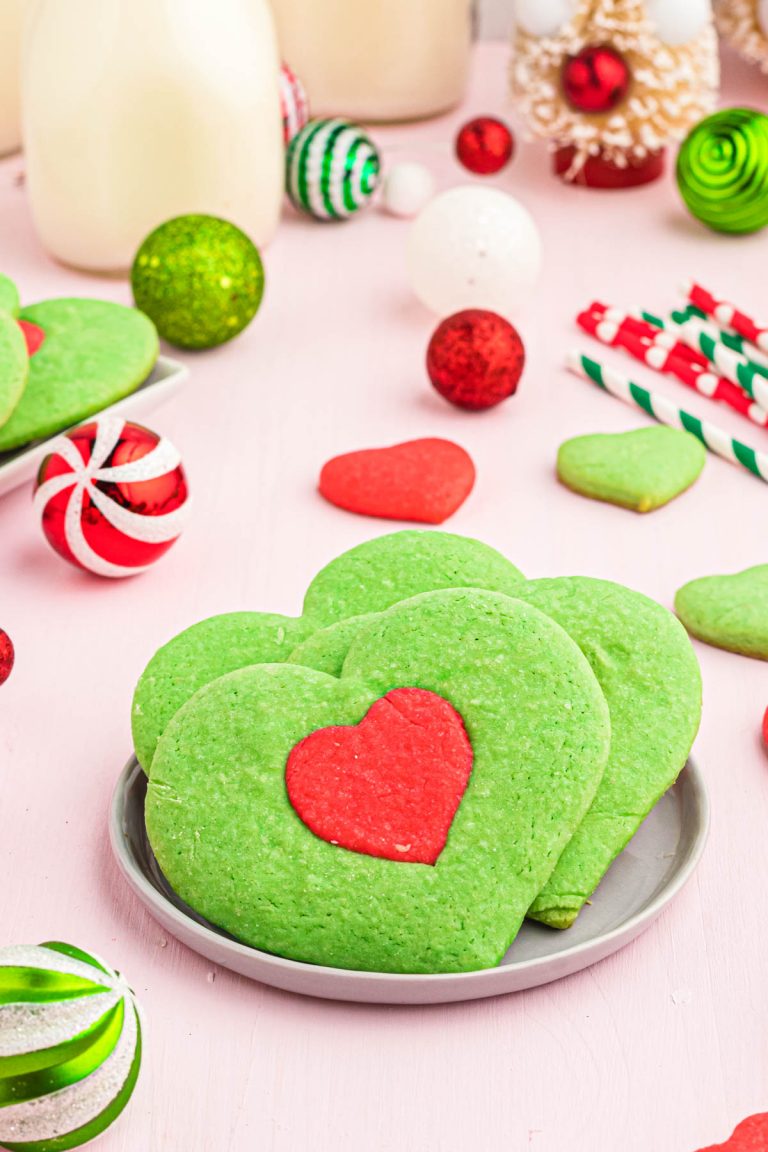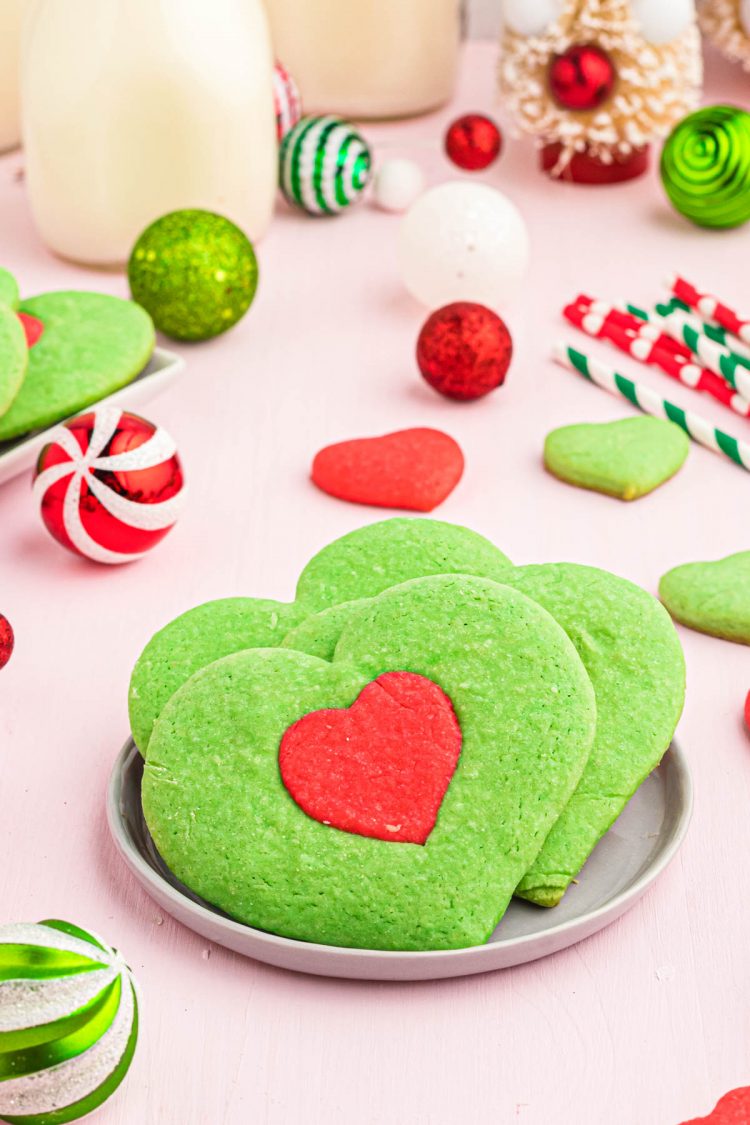 7. Peppermint Brownie Cookies
Peppermint Brownie Cookies start with a doctored brownie mix that makes them perfectly fudgy, chewy, and chocolatey! This easy cookie recipe requires zero chilling and after baking you dip them in melted Andes mints and top with crushed candy canes!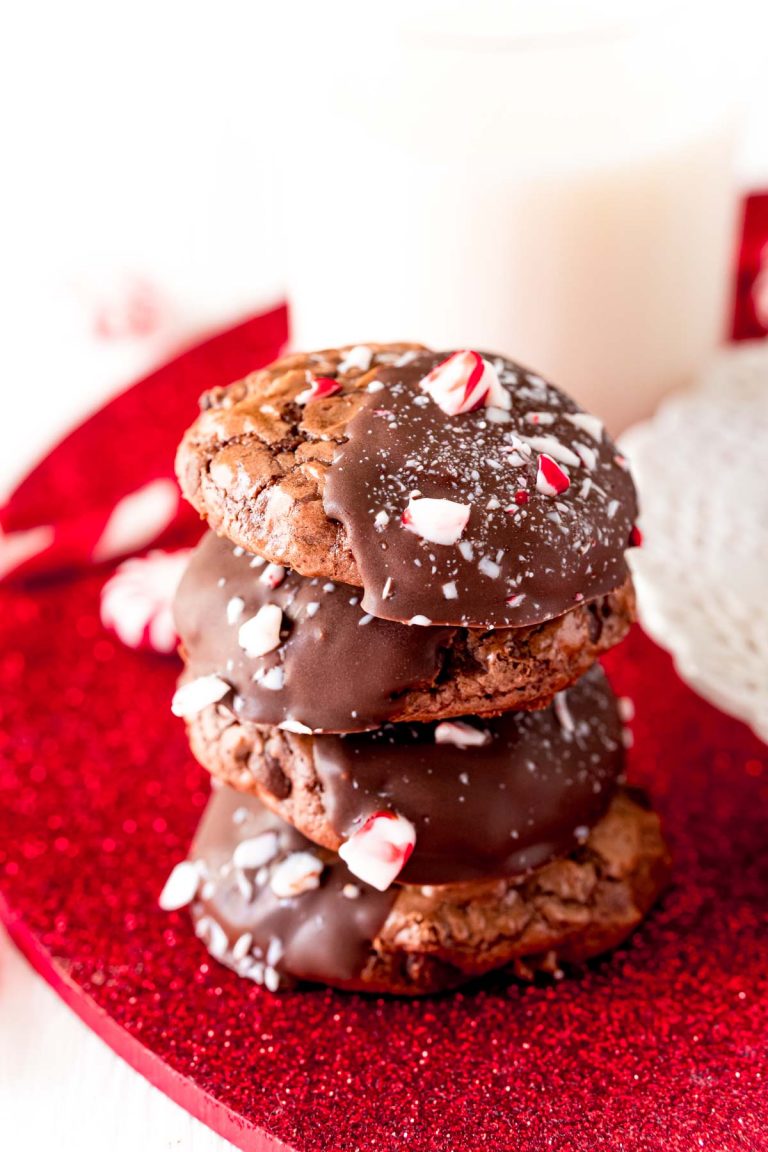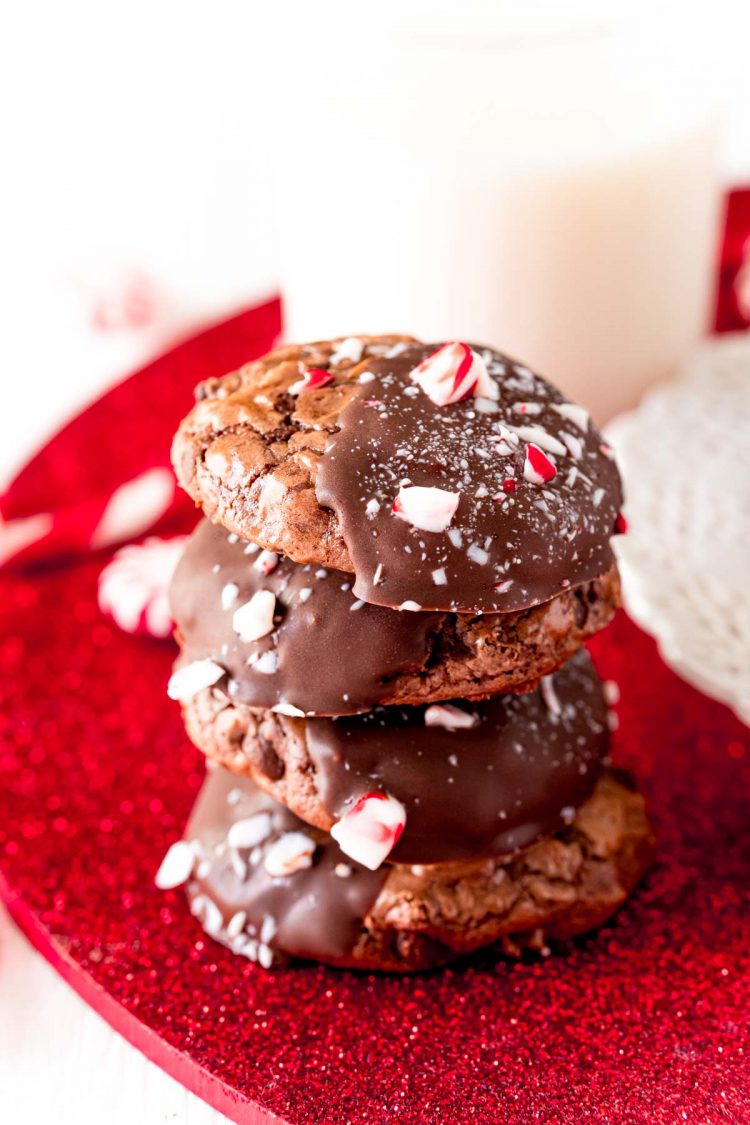 8. Classic No Bake Cookies
No Bake Cookies require no oven time at all! Made with just seven ingredients, these oat-based cookies contain everyone's favorite combo: peanut butter and chocolate.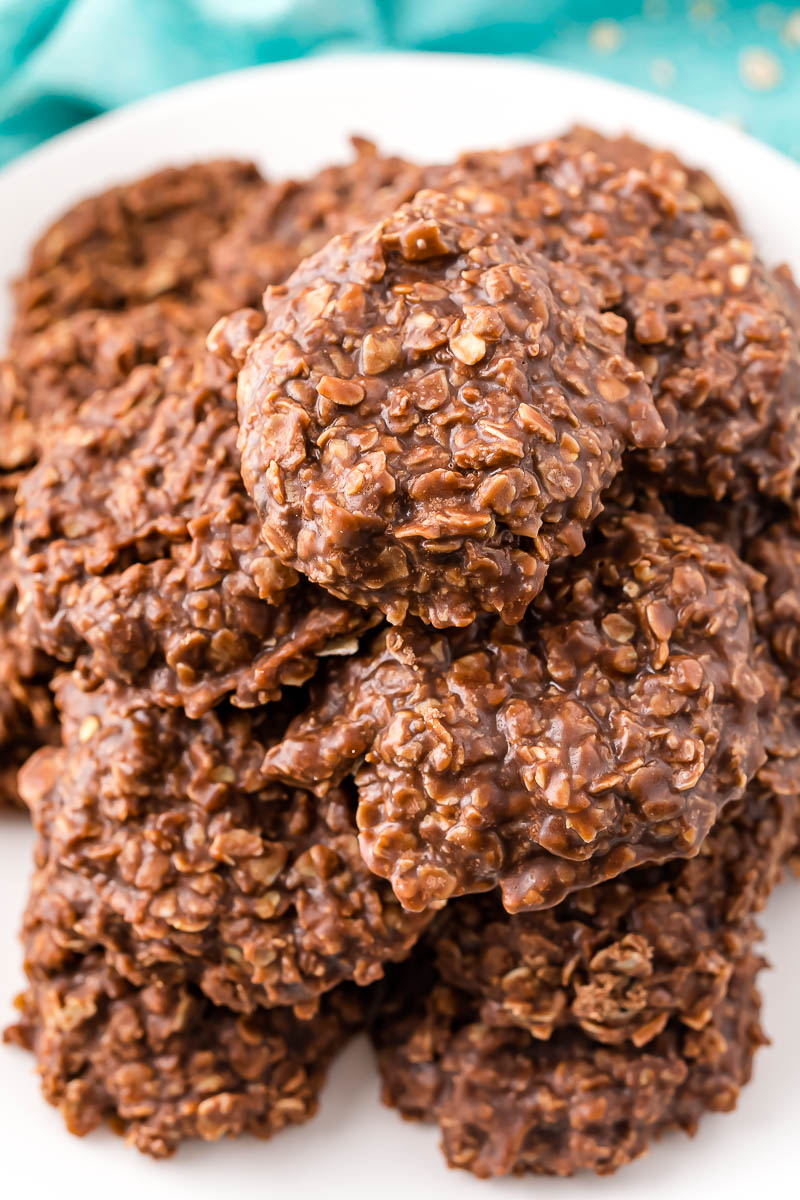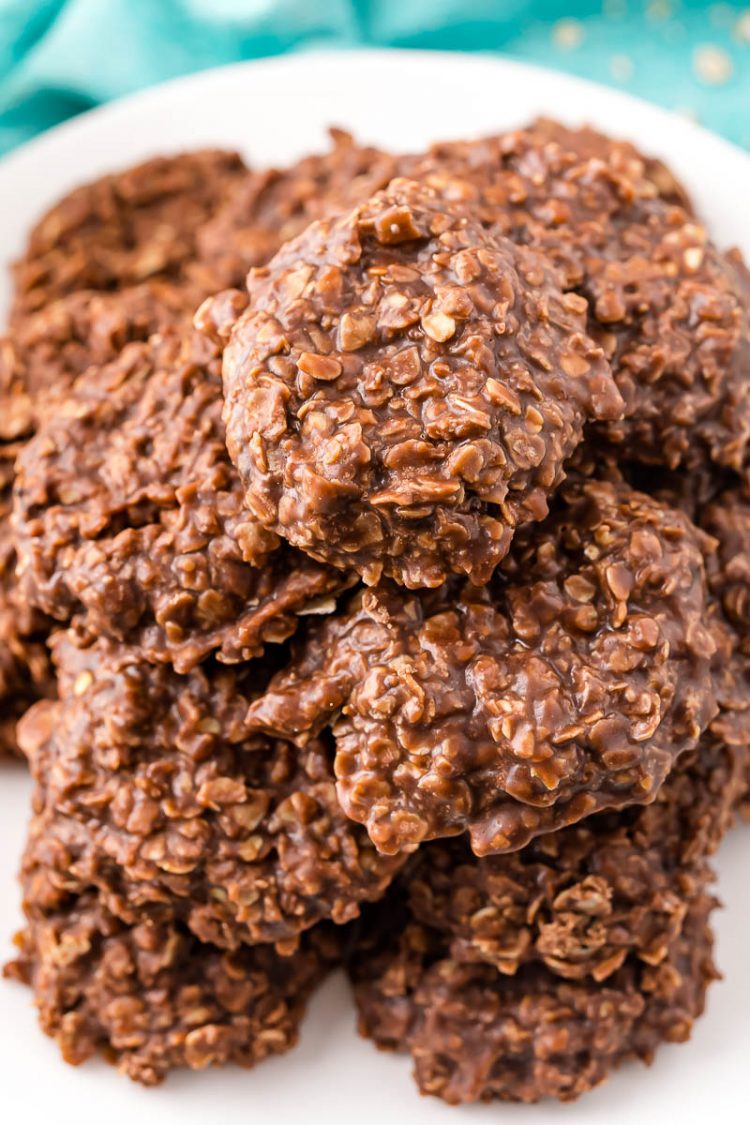 9. Reindeer Cookies
Reindeer Cookies are a festive recipe made with brownie sandwich cookies, frosting, pretzels, chocolate candies, and candy eyes! The best part about these treats is the whole family can help with the decorating!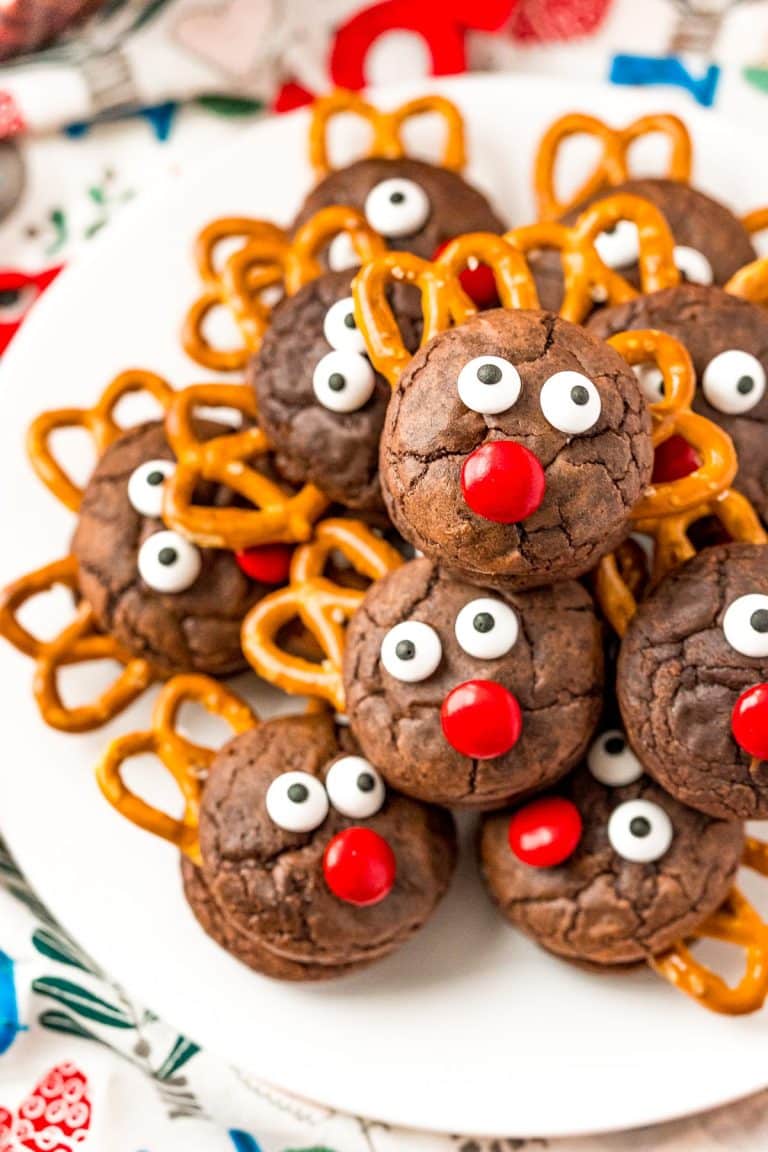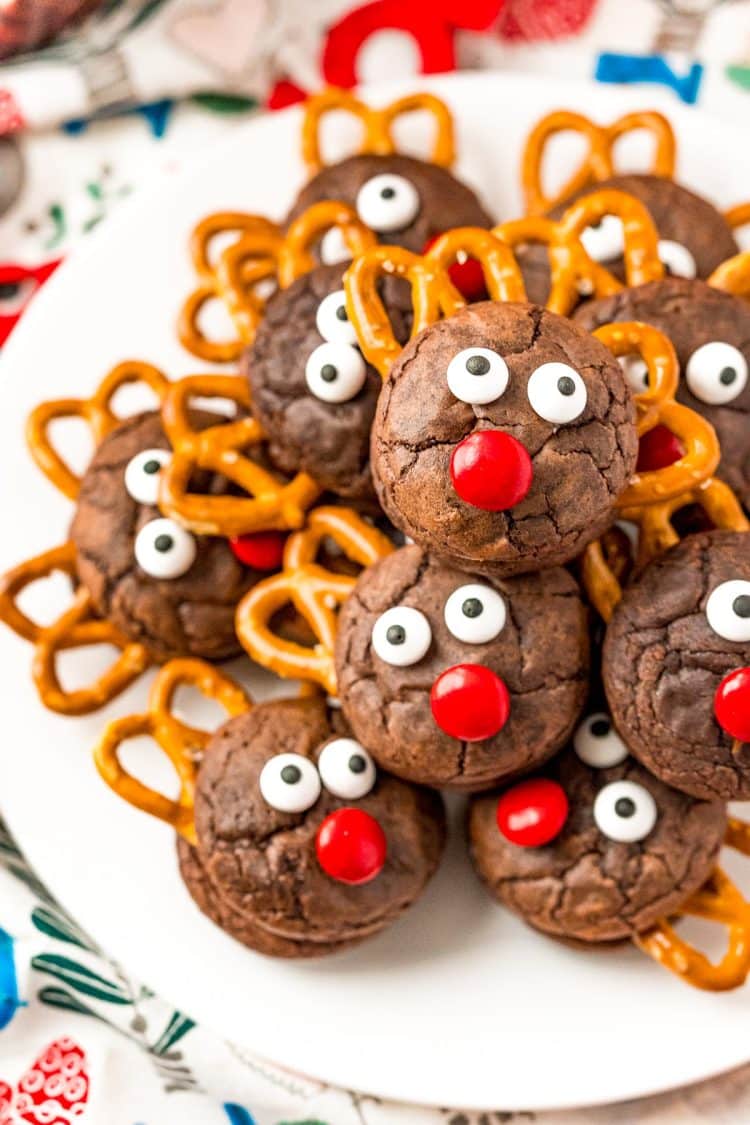 10. Chocolate Chunk Shortbread Cookies
Salted Chocolate Chunk Shortbread Cookies took the internet by storm with their delicious sugar crust and crisp texture laced with chocolate and sprinkled with flaky sea salt!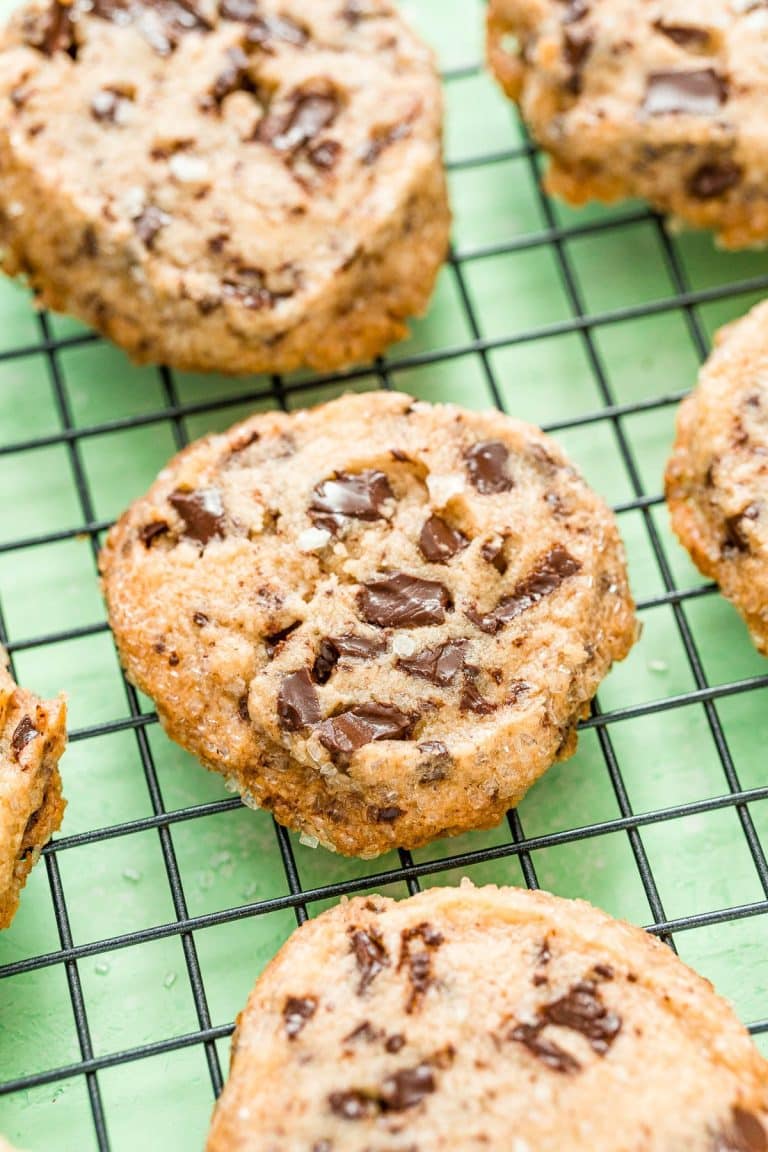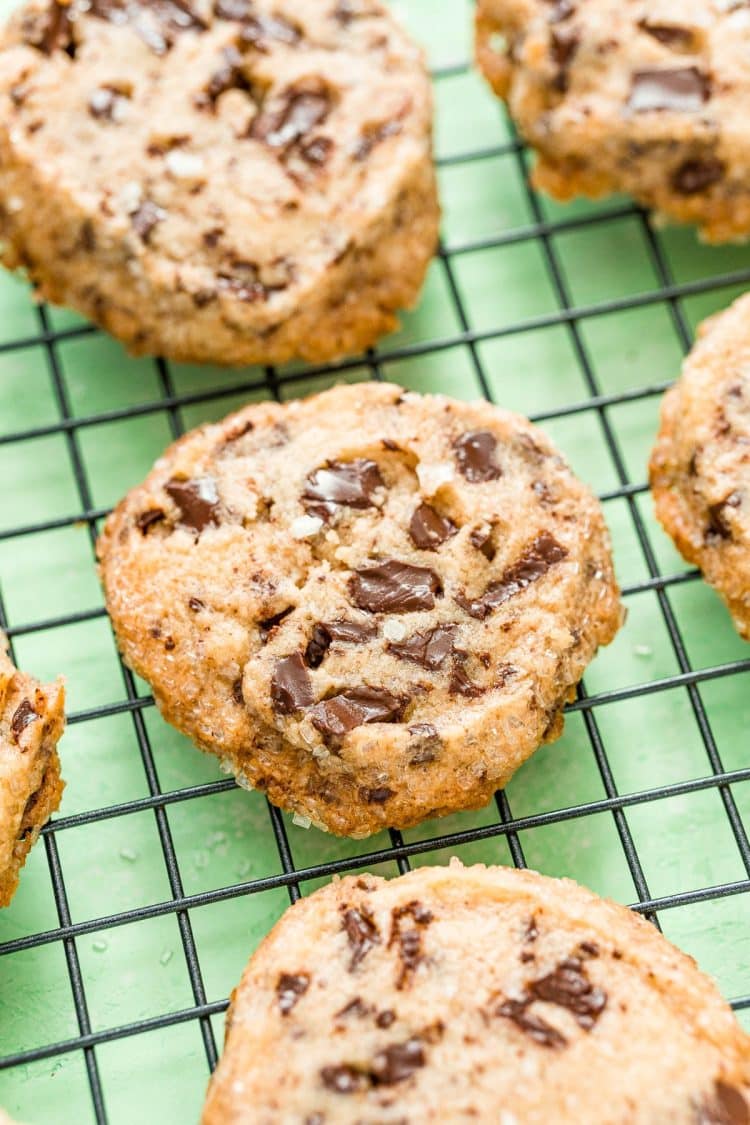 11. White Hot Chocolate No Bake Cookies
These White Hot Chocolate No Bake Cookies are so simple to make with butter, oatmeal, marshmallows, pudding, hot chocolate mix, and more! They're nut and gluten-free and Santa is sure to gobble them up!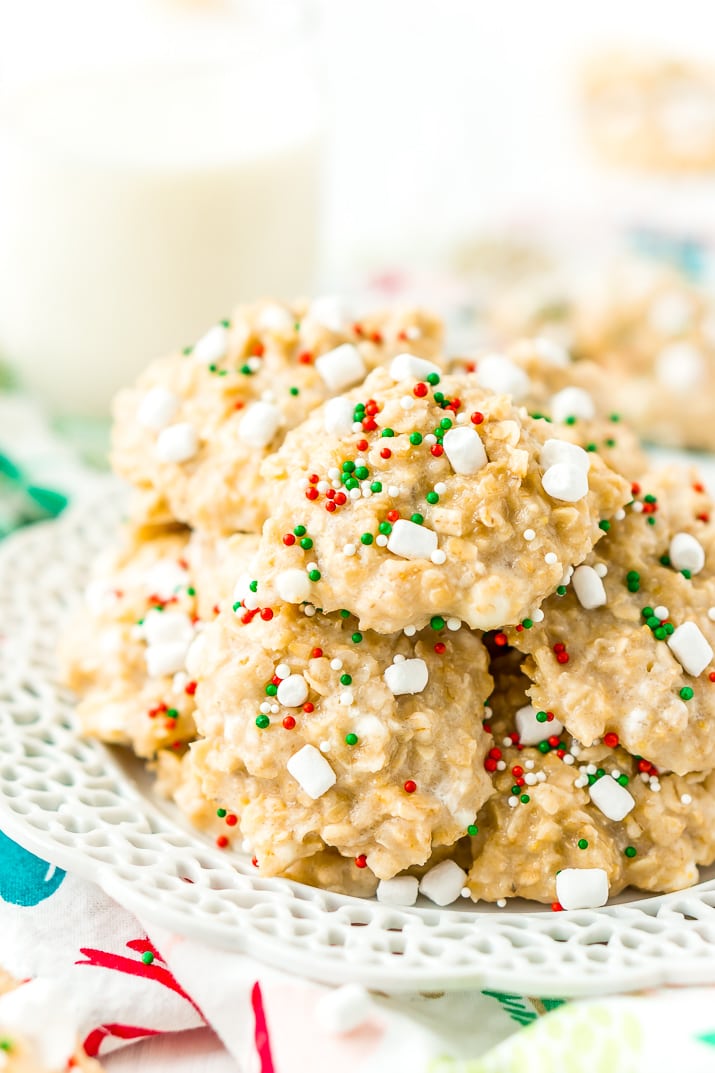 12. Chocolate Chip Pan Cookies
Skip the scooping and multiple batches and make Chocolate Chip Pan Cookies instead! They are tender, chewy, easy, and perfect for a crowd! Made with simple ingredients like eggs, flour, butter, sugar, and of course, chocolate chips, they're baked in a pan and cut into squares.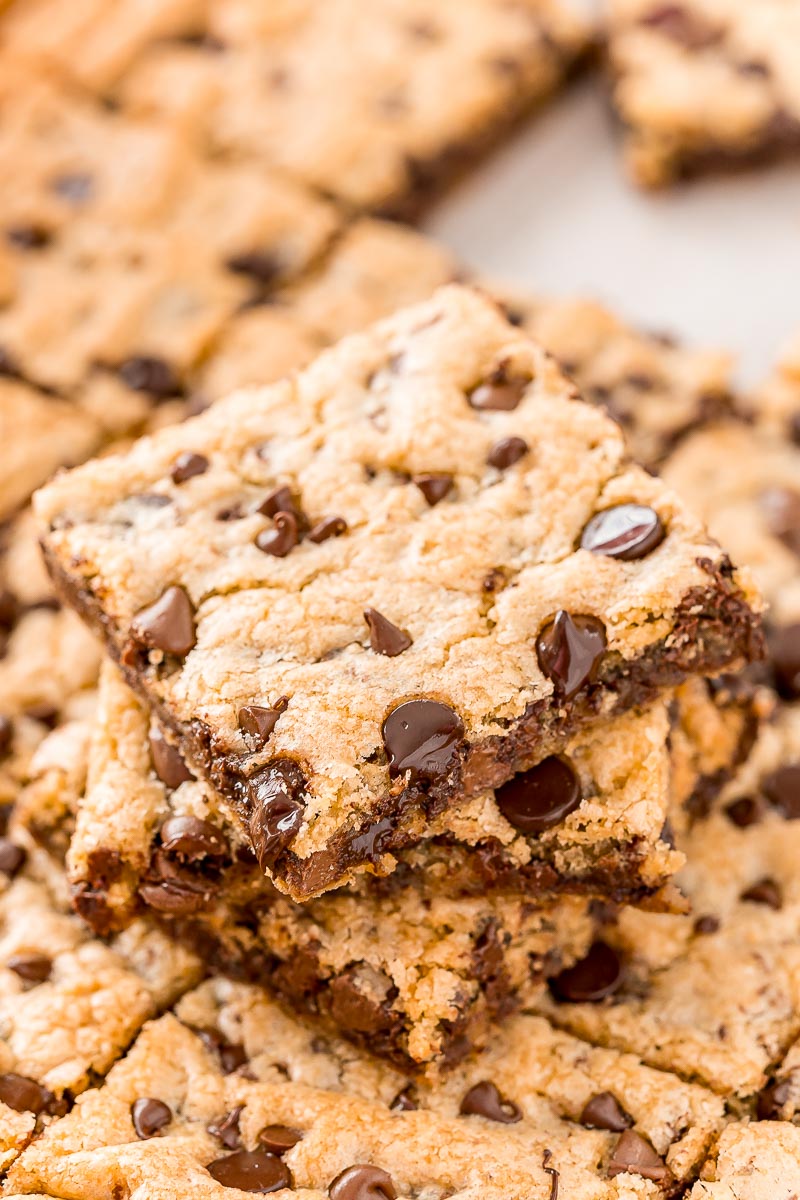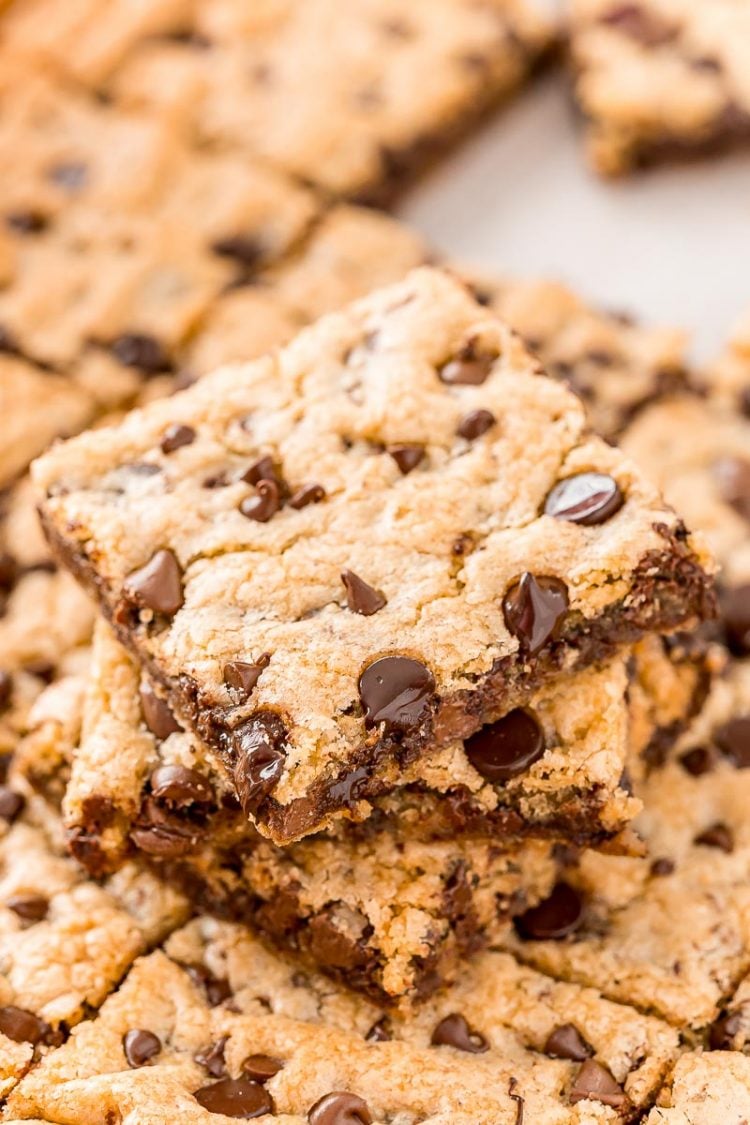 12 Days of Christmas Cookies
Pin It For Later
Click the button above to save this delicious recipe to your board!