This Cinnamon Sugar Bannock is a sweetened up version of the classic bread recipe!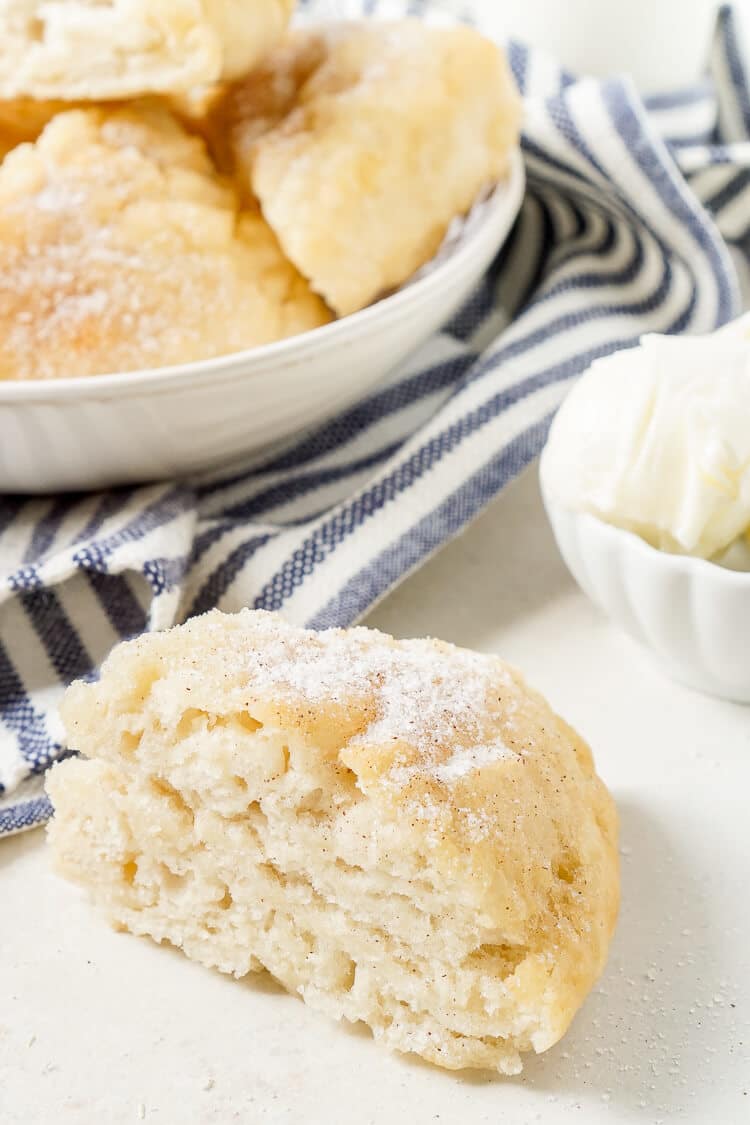 We're continuing the Oscar Recipe Series today with The Revenant. I actually had several ideas when it came to this film, originally I was going to make Bear Stew, which sounded great to me, but then I realized that bear meat would probably be hard for most of you to get your hands on. Then I was going to do Bison Shepherd's Pie, which I'll still probably attempt eventually because it sounds delicious, but felt like it wasn't quite right for this post.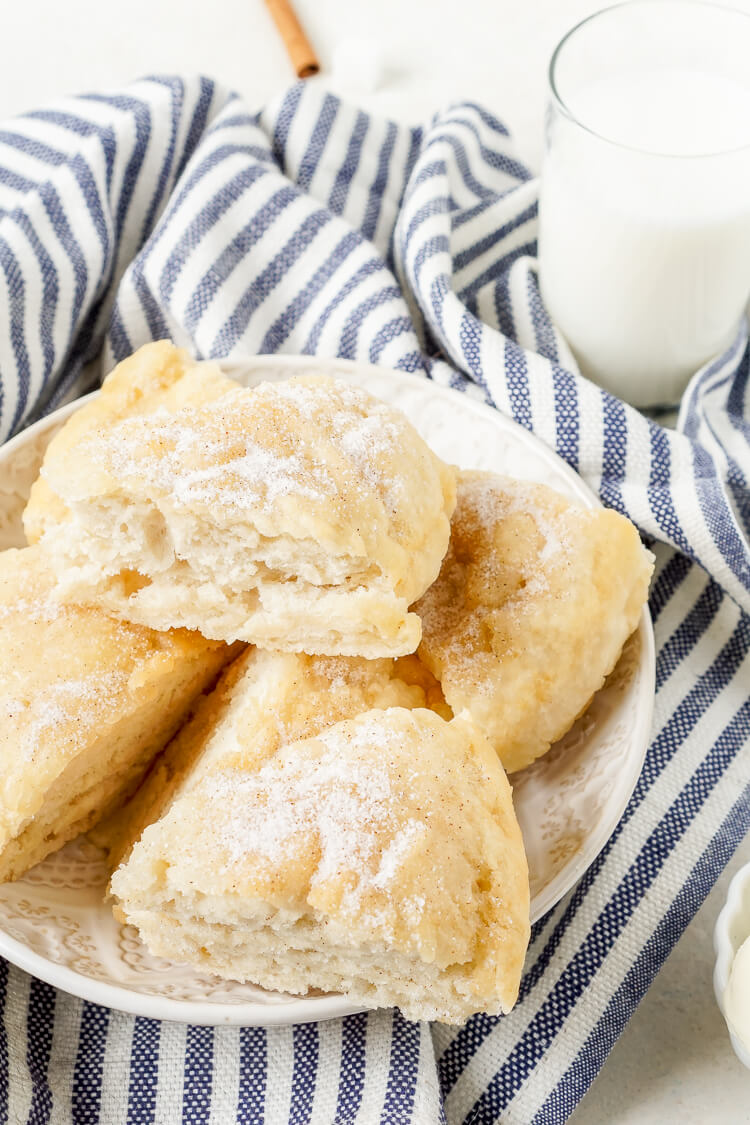 After weeks of researching, I finally settled on making Bannock. Bannock is a bread that most associate with Scotland and the recipe from which scones were developed, but it's actually believed to have an equal origin in North America, more specifically with the Indigenous people of Canada. The Native American tribes play a strong role in The Revenant and therefore, I wanted to make something that made sense for the time.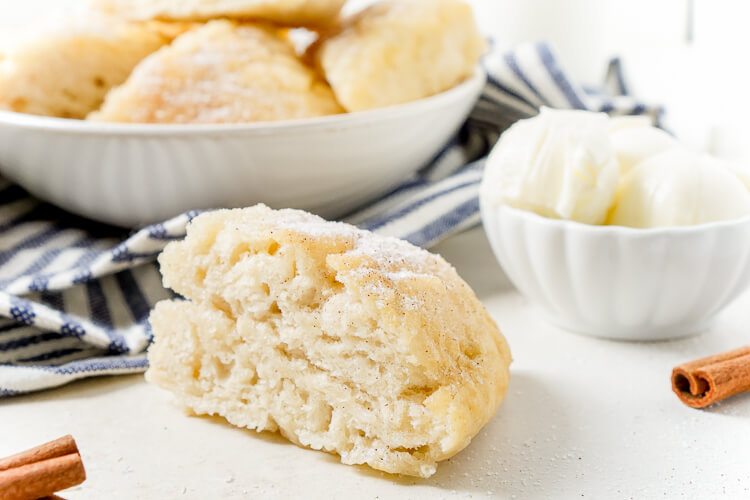 Bannock is a simple fried bread made with just a few ingredients you should have right in your pantry and fridge. It takes just 15 minutes to make and the end result is a bread that tastes like buttermilk biscuits without the rising, cutting, and time. Because it's fried, it also reminds me of and tastes like a doughboy, which is where I got the idea to top it with cinnamon sugar. The bread itself is dense but in the kind of way that reminds you of home cooked meals at Grammie's growing up.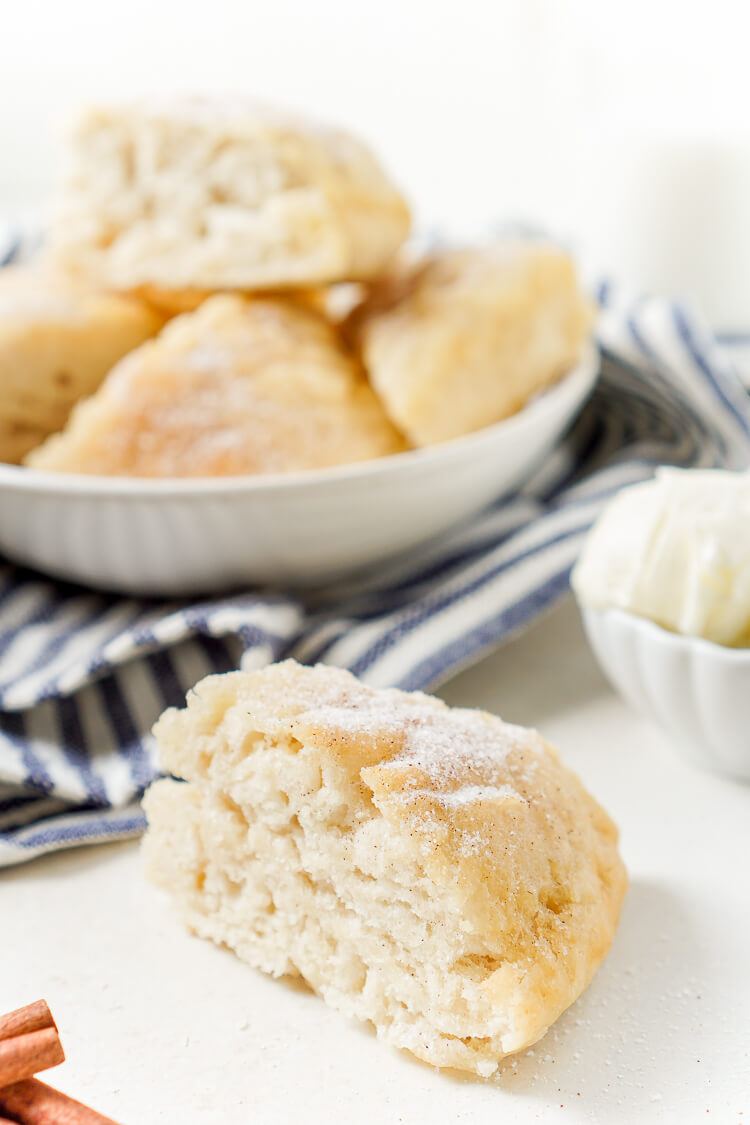 We had some slightly mixed feelings about The Revenant, as we'd been looking forward to it for almost a year. The cinematography is stunning and almost blinds you from the less than great plot. Leo was good and played a difficult role well, but it's not his best work. If they truly wanted him to shine they should have:
1. Let us grow an attachment to his character before the chaos sets in, there's a reason this didn't get nominated for Best Screenplay.
2. Not put him beside Tom Hardy who's performance was so outstanding I forgot which one was the real lead.
The first and last action scenes were the highlights of the movie and everything else felt like it dragged in comparison… yes, even the bear scene. Overall, it was a good film, but in the 6 of 8 nominated films, it wasn't the best. Spotlight and Brooklyn remain our favorites and The Big Short is a top contender as well. I also wouldn't be surprised in the least if Matt Damon takes home the Oscar for Best Actor no matter how overdue it may seem for Leo.
---
This post is part of my Oscar Recipe Series, check out the other film inspired recipes: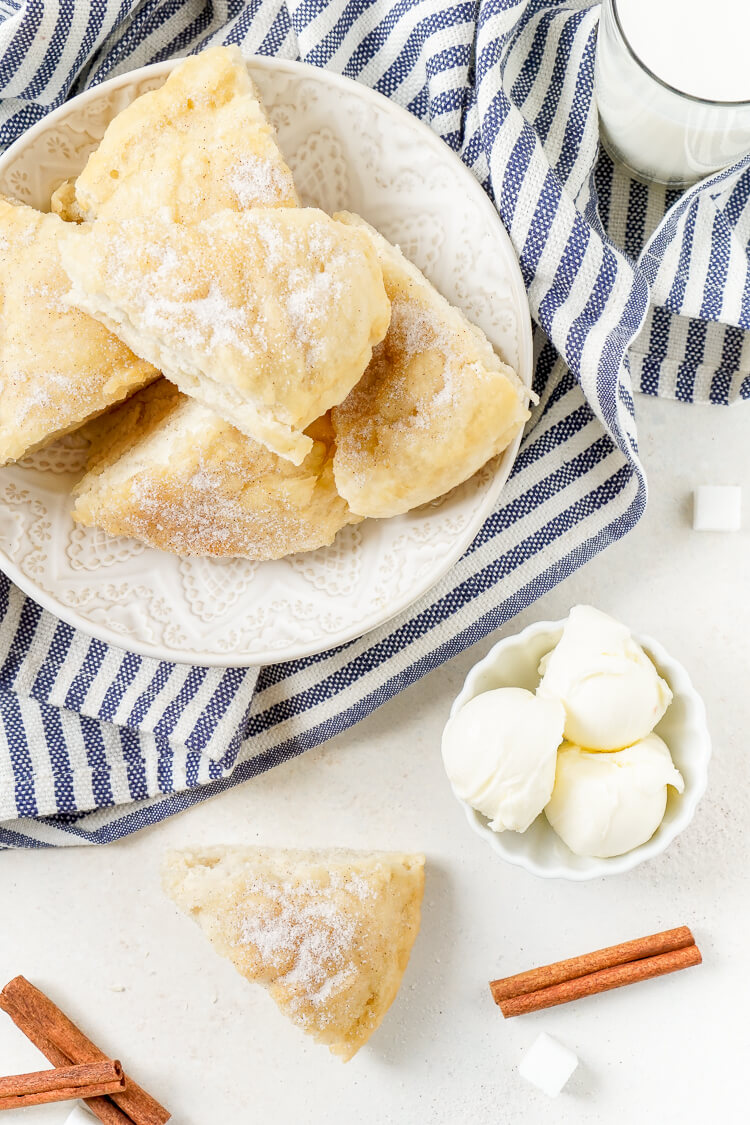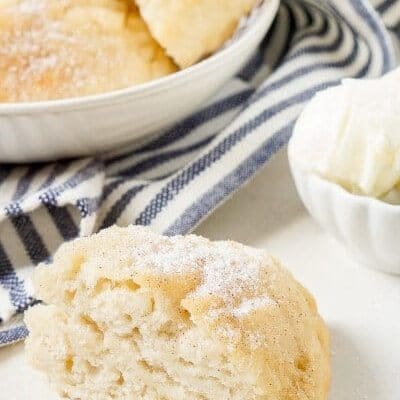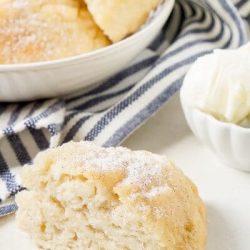 Cinnamon Sugar Bannock
This Cinnamon Sugar Bannock is a sweetened up version of the classic bread recipe! It's ready in just 15 minutes and tastes like a cross between buttermilk biscuits and doughboys! It's great for breakfast, brunch, or as a dinner side!
Instructions
Add vegetable oil about a 1/2 inch up the sides of a 10 or 12-inch cast iron pan and heat over medium heat.

In a large bowl, whisk together flour, baking powder, and salt. Create a well in the center of the mixture and pour in the milk and water. Stir with a fork until a soft, slightly sticky dough forms.

Transfer dough to a well-floured surface, with floured hands, shape the dough into an 8-inch disc.

Once the oil is hot, gently slip the disc of dough into the oil, being careful not to touch it. Fry the dough on each side for 4 to 5 minutes until dough is puffed and golden brown, only flipping the dough once with tongs or two spatulas. Remove the dough from the pan and rest on a plate covered with paper towels.

Stir together sugar and cinnamon and sprinkle over hot bread. Slice into 8 wedges and serve with butter.
Notes
Cinnamon Sugar can be omitted for a flavor similar to a buttermilk biscuit.
Recipe adapted from Canadian Living.