This post is brought to you by Frontera Wines. The content and opinions expressed below are that of Sugar & Soul.
This Citrus Sangria is packed with fresh ruby red grapefruit, blood oranges, lemons, and key limes for a bright a zesty cocktail perfect for a party!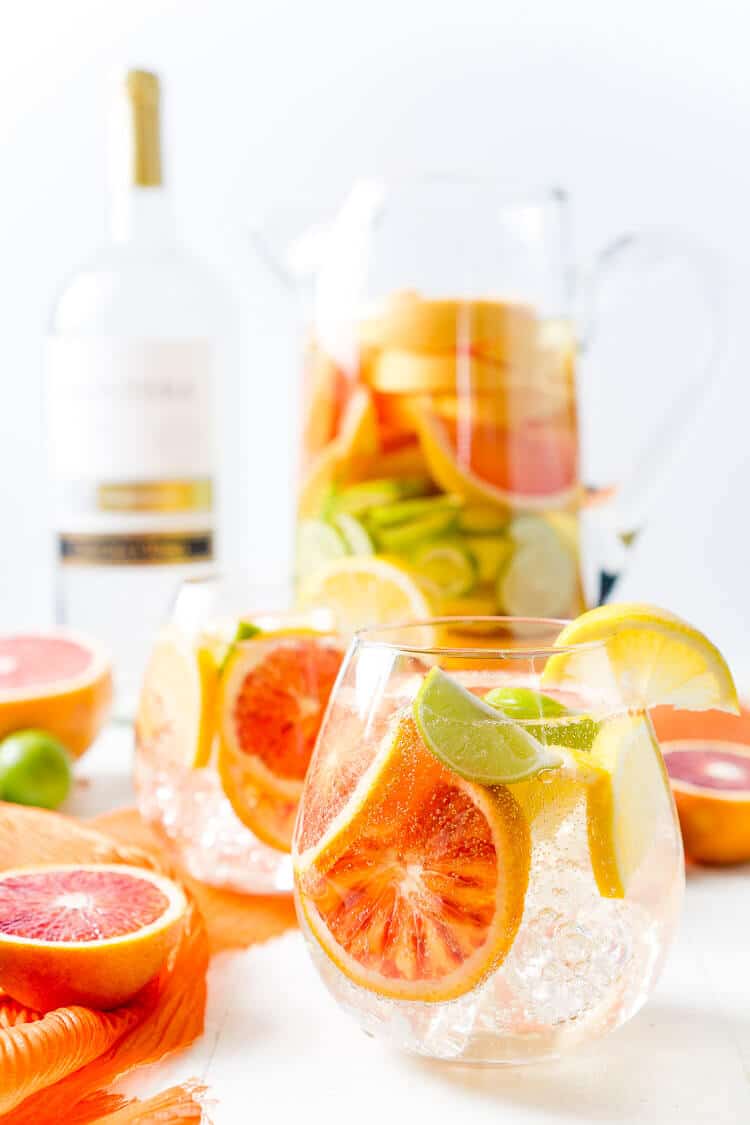 This weekend we headed over to some friends to watch the game. And being the awesome guest that I am, I, of course, brought goodies! Now, I'm not a big beer fan, so when I had the opportunity to team up with Frontera Wines and create some awesome recipes, I was definitely game! Frontera Wines are award-winning wines that have great taste and exceptional quality, but aren't expensive, making them great for large batch cocktails for game days!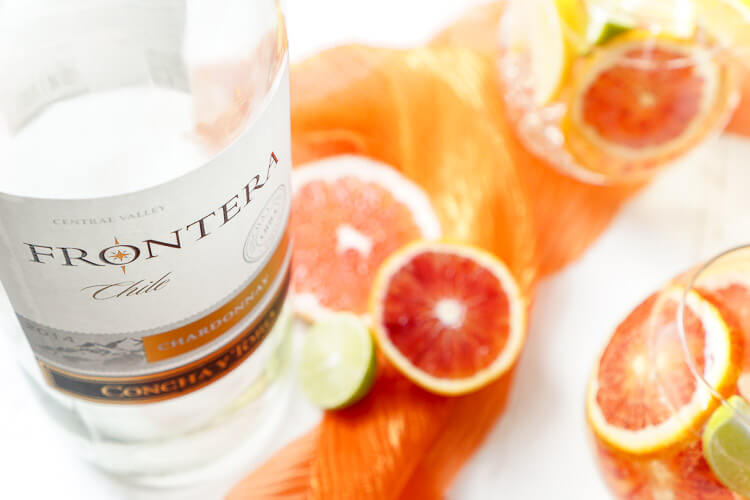 I decided to make a sangria, it's one of those easy drinks you can make a large batch of WAY ahead of time which is even better! Normally, I tend to gravitate towards sangrias with a red wine base, but my friend, Nicki, isn't a huge fan of red wine. So white wine it was! I've always used a Moscato for my white sangrias, but something about the Frontera Chardonnay was calling my name. Maybe it was the apple and papaya aroma, but either way, I had a feeling it was going to make for a WINNING sangria!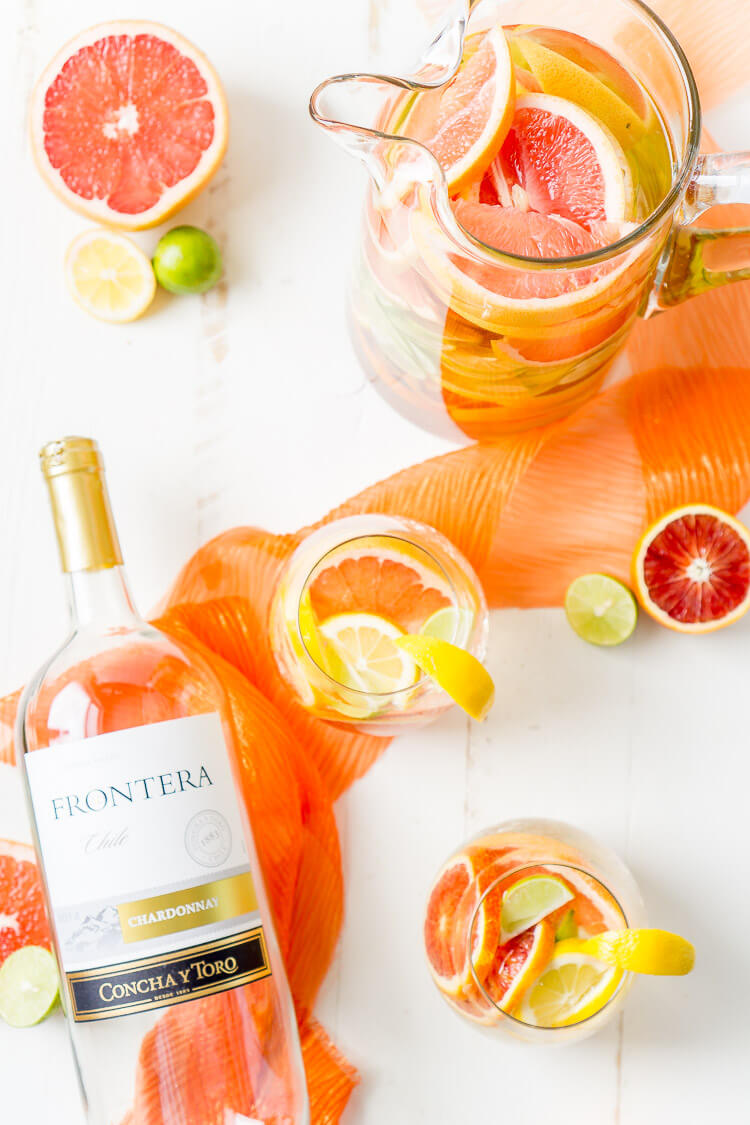 And it did! Seriously, the bright citrus flavors come together so beautifully with the Chardonnay and the triple sec, simple syrup, and lemon-lime soda gives it a finish that will have everyone pour a second and third glass before the game is over! Now that yesterday's games are over, we've all got two weeks to start shaping up those menus for Super Sunday and I highly recommend this Citrus Sangria makes the list! Can I just say how much I love the huge variety of Frontera's grape wines, so many possibilities! So tomorrow I'll be sharing two wine-inspired appetizers that are a game day must!
Right now, Frontera Wines are hosting a Game Day Photo Contest for a chance to win $1,000.00! Snap a picture of your guests enjoying wine during your Game Day Party for a chance to win Big Bucks! Visit www.Facebook.com/FronteraWine for more details. And don't forget to visit the Simply Delicious wine cocktail recipes from Frontera – all are easy to make and use simple ingredients that are inexpensive pantry staples: www.fronterawines.com/cocktails!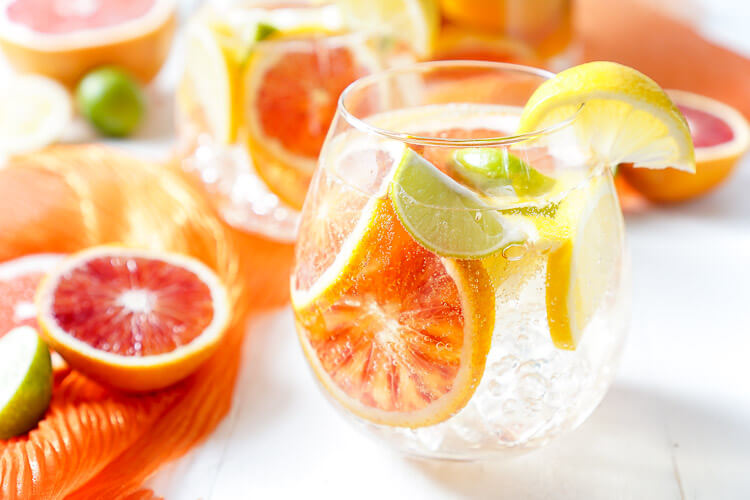 Super Citrus Sangria
This Citrus Sangria is packed with fresh ruby red grapefruit, blood oranges, lemons, and key limes for a bright a zesty cocktail perfect for a party!
Ingredients
2 blood oranges
2 lemons
5 key limes
1 ruby red grapefruit
½ cup triple sec
¼ cup simple syrup
1 (1.5 liters) bottle Frontera Chardonnay
1-liter lemon-lime soda
ice
Instructions
Slice fruit and add to a large pitcher. Pour in triple sec, simple syrup, and Frontera Chardonnay and chill for at least 3 hours.
Pour sangria in a glass of ice until ¾ full and top off with chilled lemon-lime soda.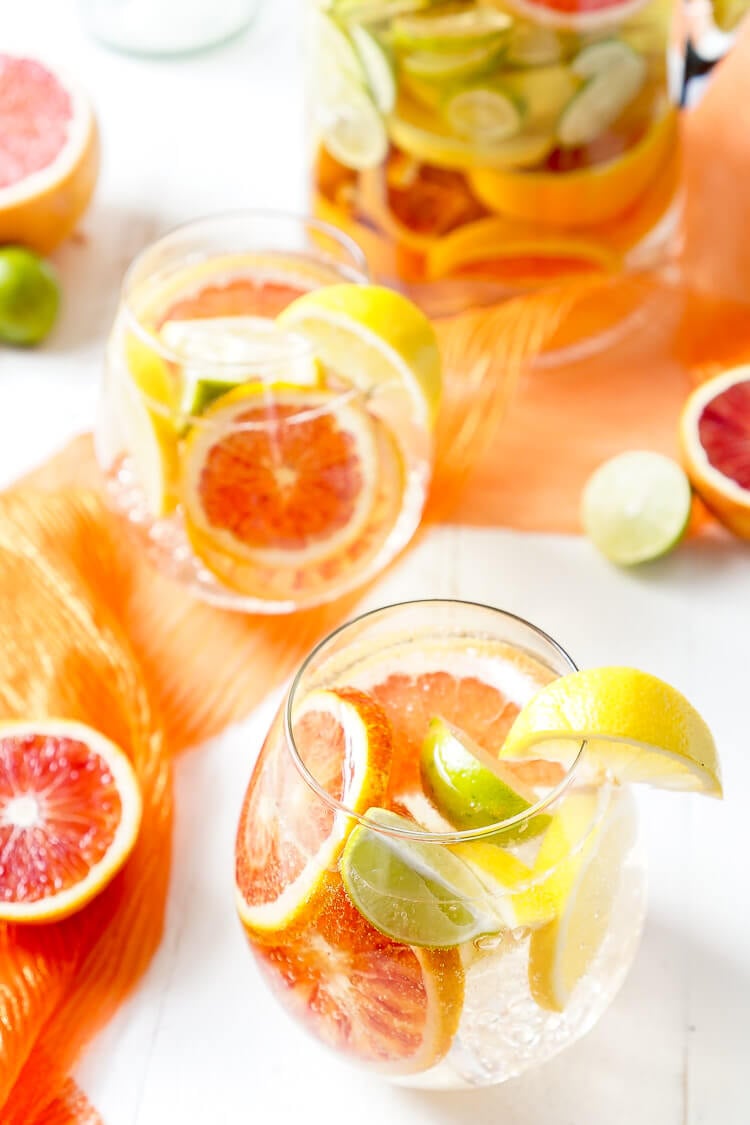 Save on game days!
Save on Avocados & Chicken! Frontera is partnering with Mission Avocados and the National Chicken Council, offering shoppers $1.00 off bags of Mission Avocados and $1.00 off fresh chicken! Perfect for guacamole recipes and/or chicken wing recipes! (Only valid in states where wine is sold in Grocery stores)
Save on Game Day Tickets! – Limited time offer in partnership with www.TicketNetwork.com where consumers can get a $25 credit voucher toward any live event on www.TicketNetwork.com, including college and professional sports games! (Super Bowl tickets not included in this offer). Limited to bottle neck-tags available at participating retailers only. See www.MyWineRewards.com/frontera for more details.