These Cranberry Cheesecake Bars are made with layers of shortbread, creamy cheesecake, cranberry topping, and oatmeal crumble.
Similar to my Pear Cheesecake Bars and Apple Cheesecake Bars, this holiday dessert is sure to impress and disappear fast!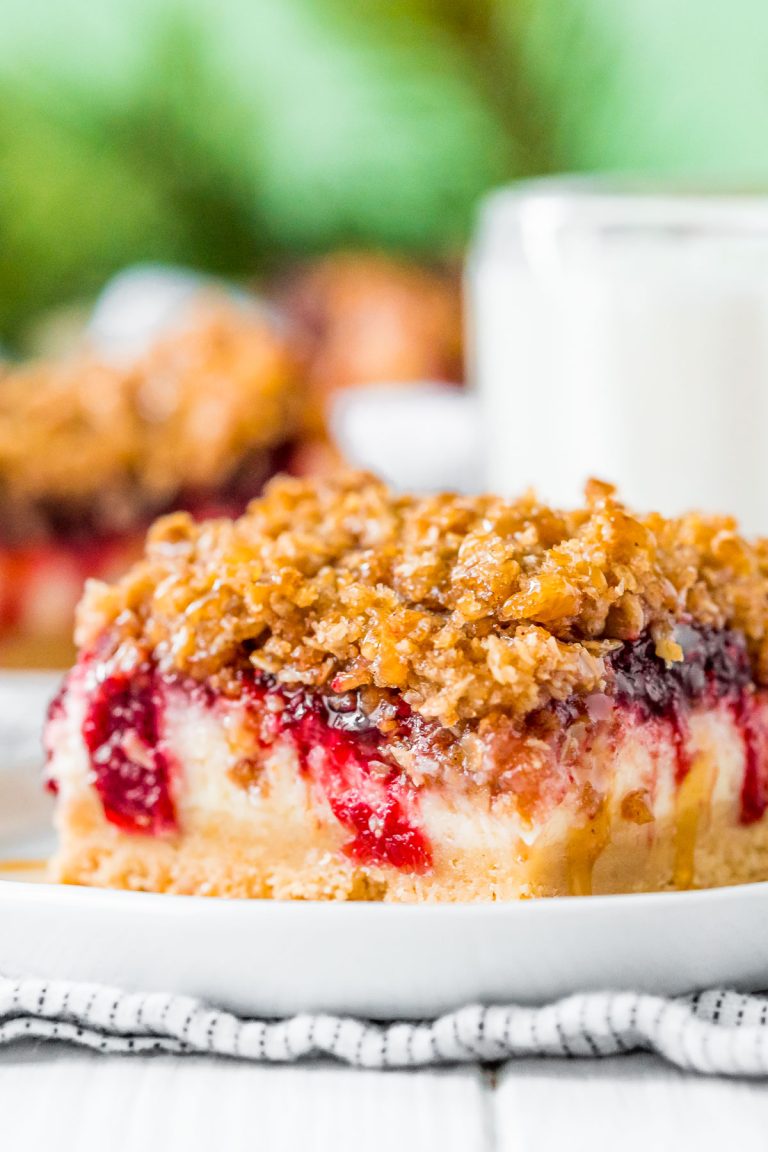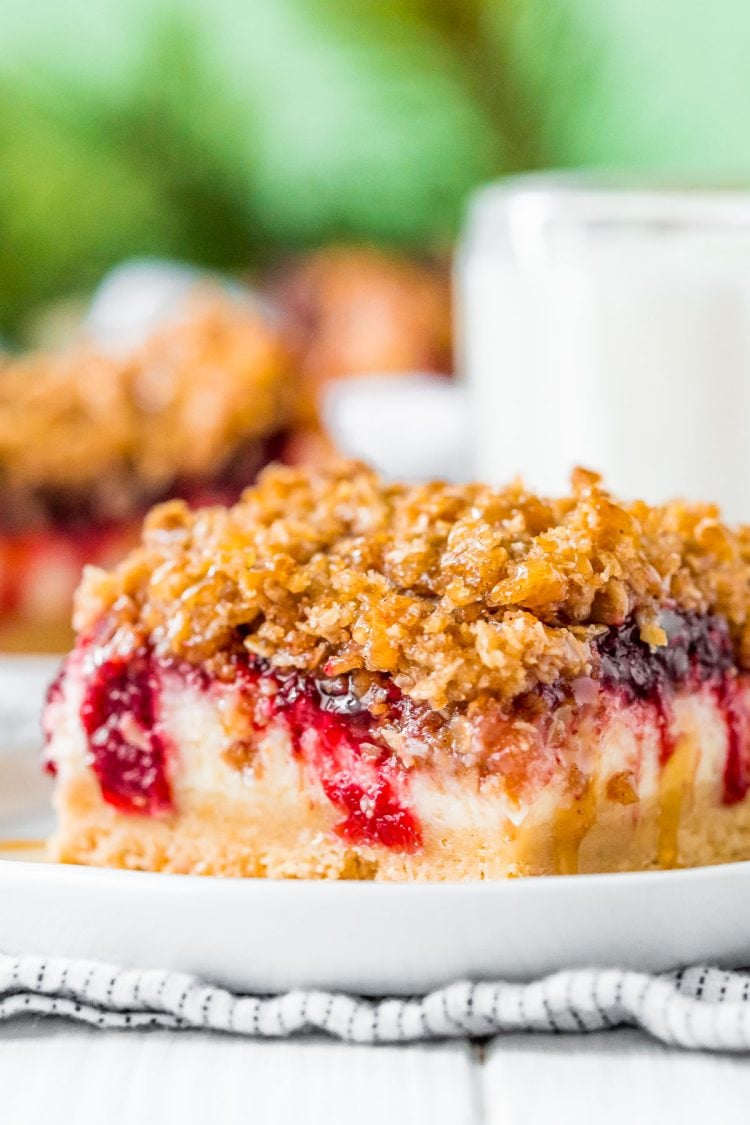 Festive Cheesecake Squares feature everyone's favorite seasonal berry for the perfect amount of sweetness and tang. Finished with a crumbly oatmeal topping, these treats are totally irresistible.
Anyone who's made a traditional cheesecake knows they can be tricky, but these Cranberry Cheesecake Bars are just about foolproof.
So, this recipe is the best of both worlds: it has the smooth deliciousness of cheesecake, but it's way easier to put together!
Find the full printable recipe at the bottom of the post!
How To Make Cranberry Cheesecake Bars
Step 1: Begin by preheating the oven to 350°F and lining a 9x 9-inch baking pan with parchment paper. I find that cutting into the square/rectangle near the edges allows the parchment paper to sit nicely in the pan.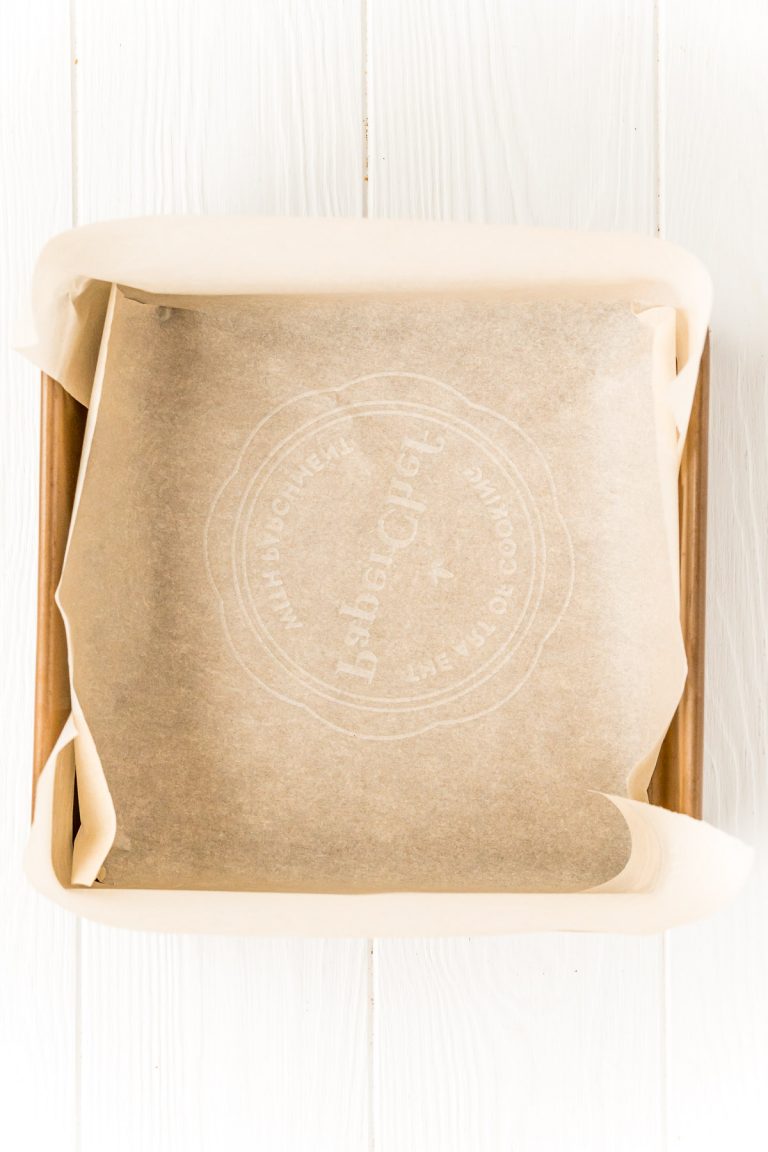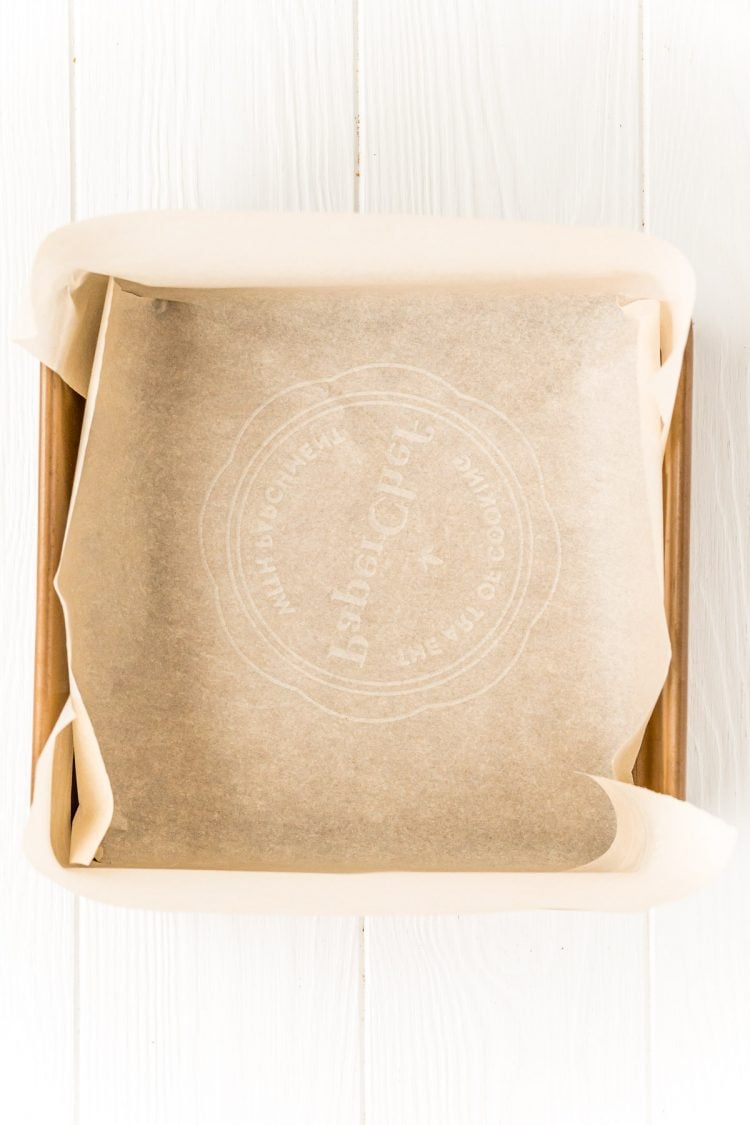 Step 2: Combine shortbread cookie crumbs and sugar in a medium bowl and make a small well. Pour the melted butter in the well and mix until evenly combined.
Instead of a shortbread crust, you could make a graham cracker crust.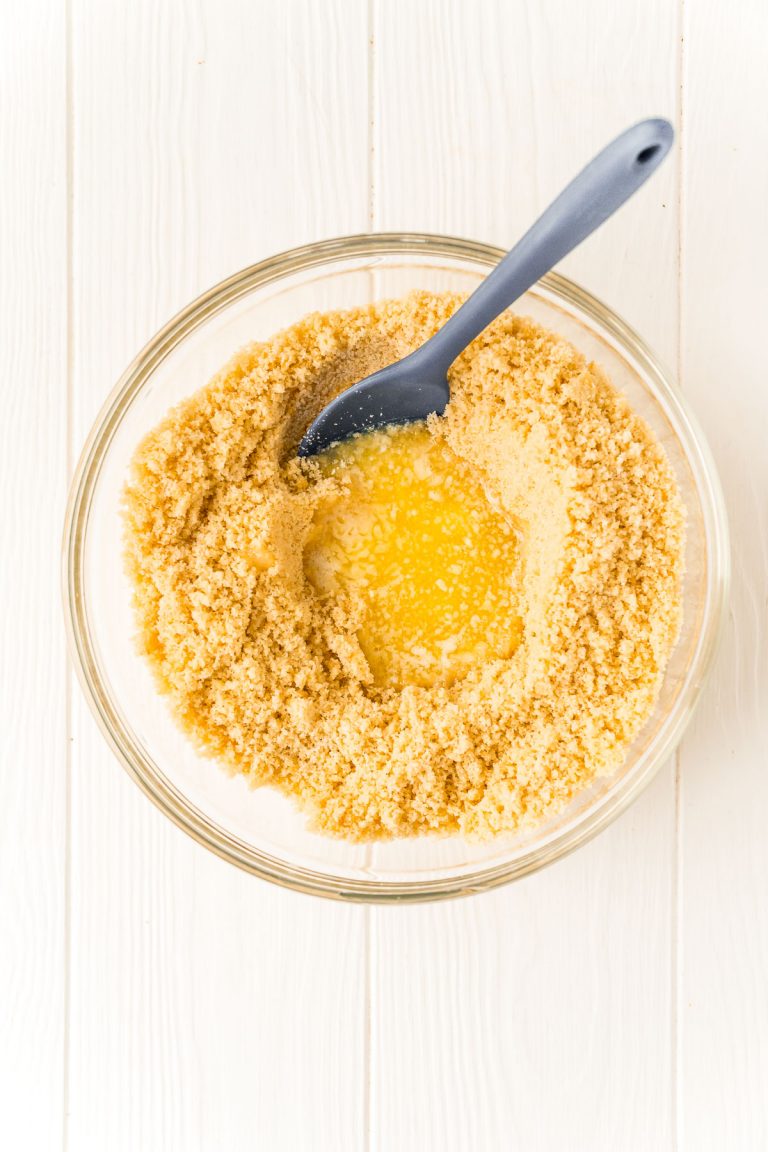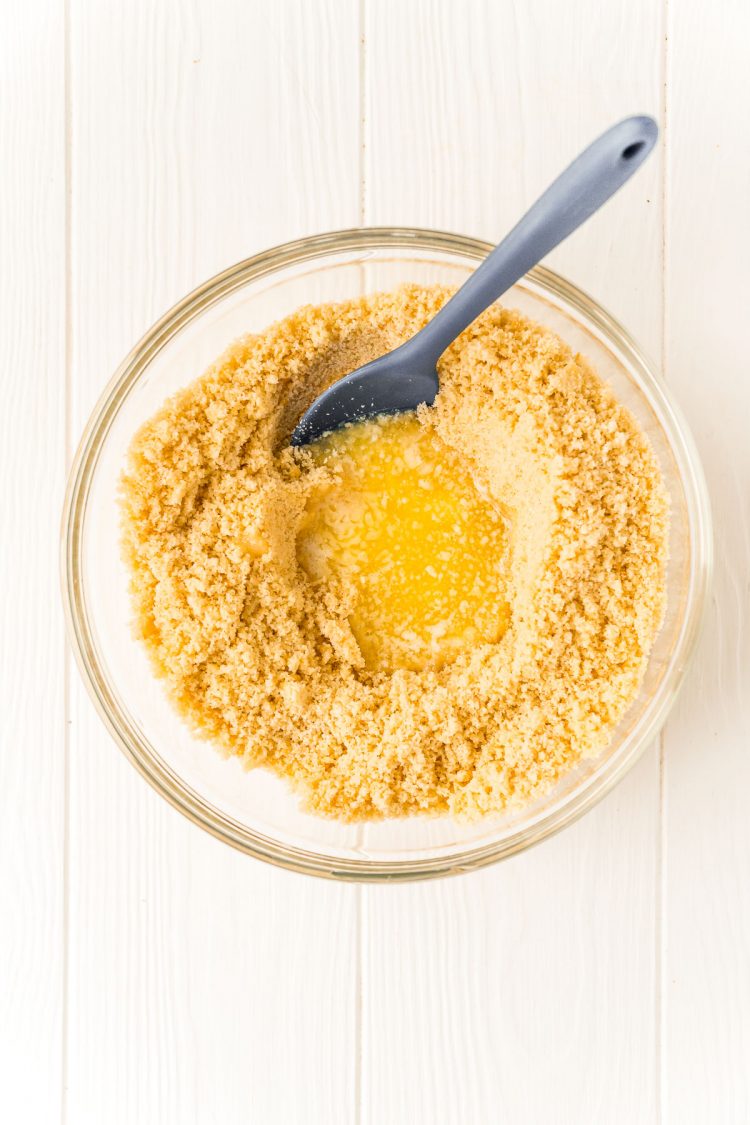 Step 3: Transfer the crust mixture to the prepared baking pan and gently press the mixture evenly into the bottom of the pan. Bake for 8 minutes.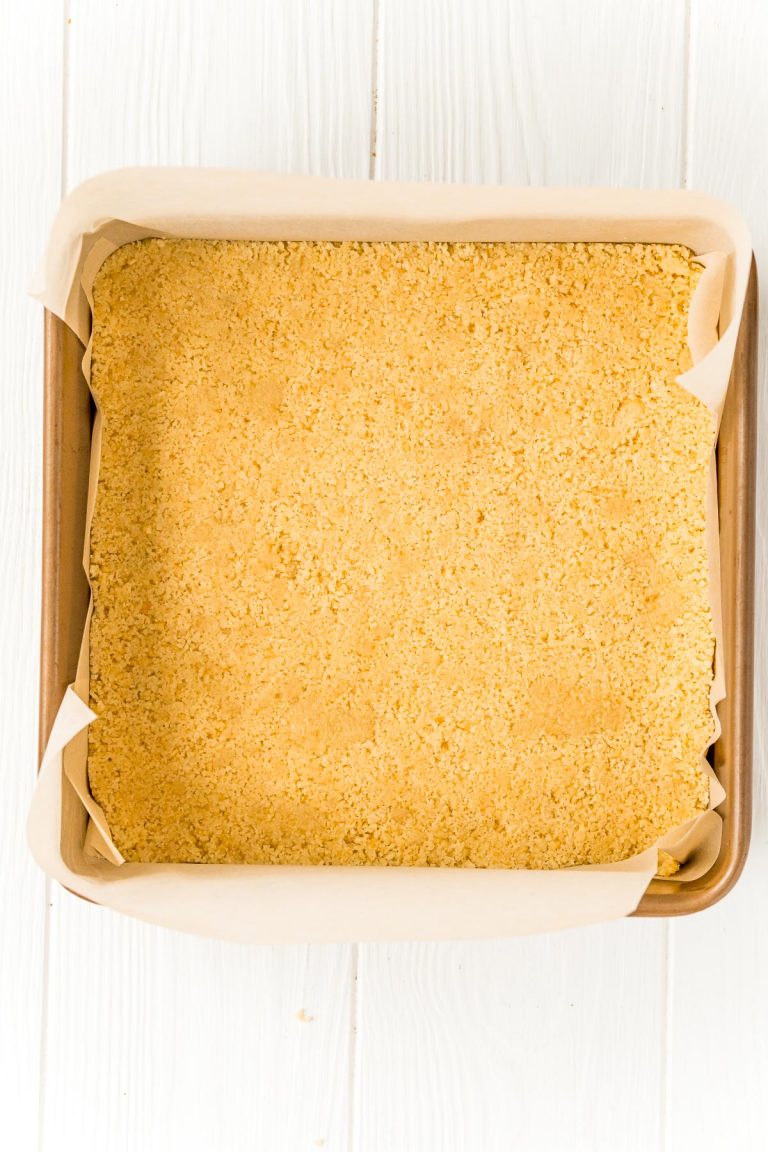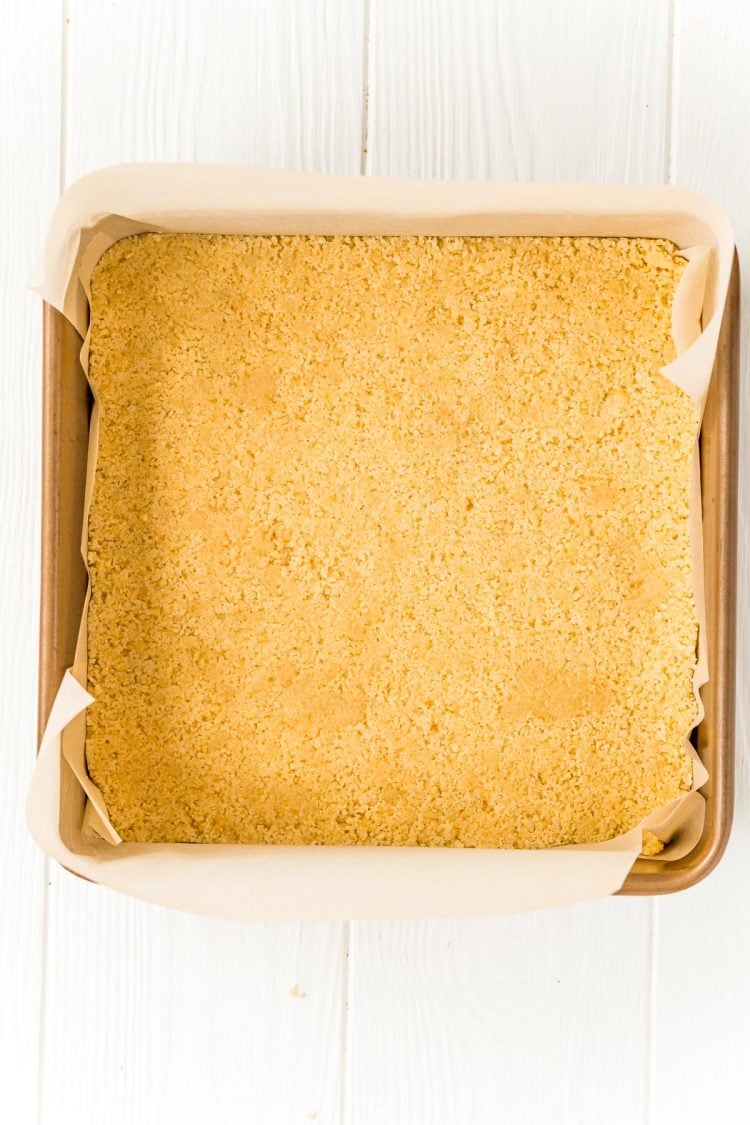 Step 4: While the crust is baking, beat together the cheesecake ingredients: whipped cream cheese, granulated sugar, egg, and vanilla extract in a medium bowl until smooth and creamy and set aside.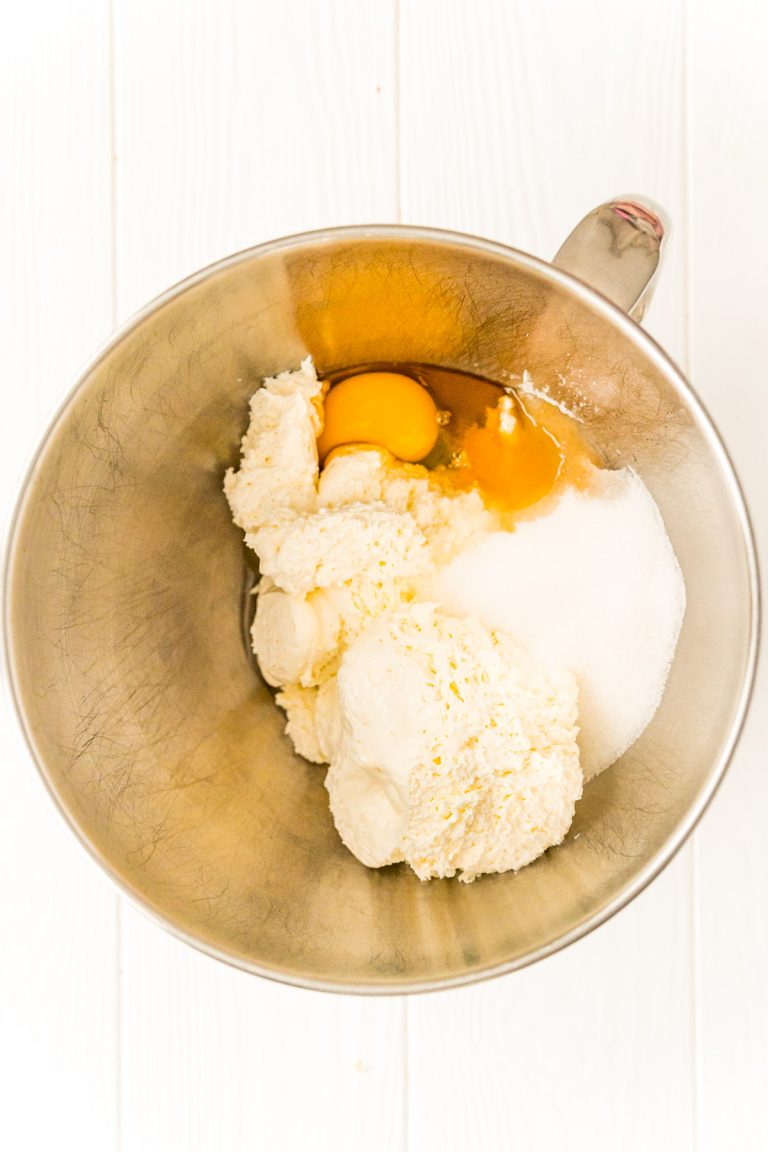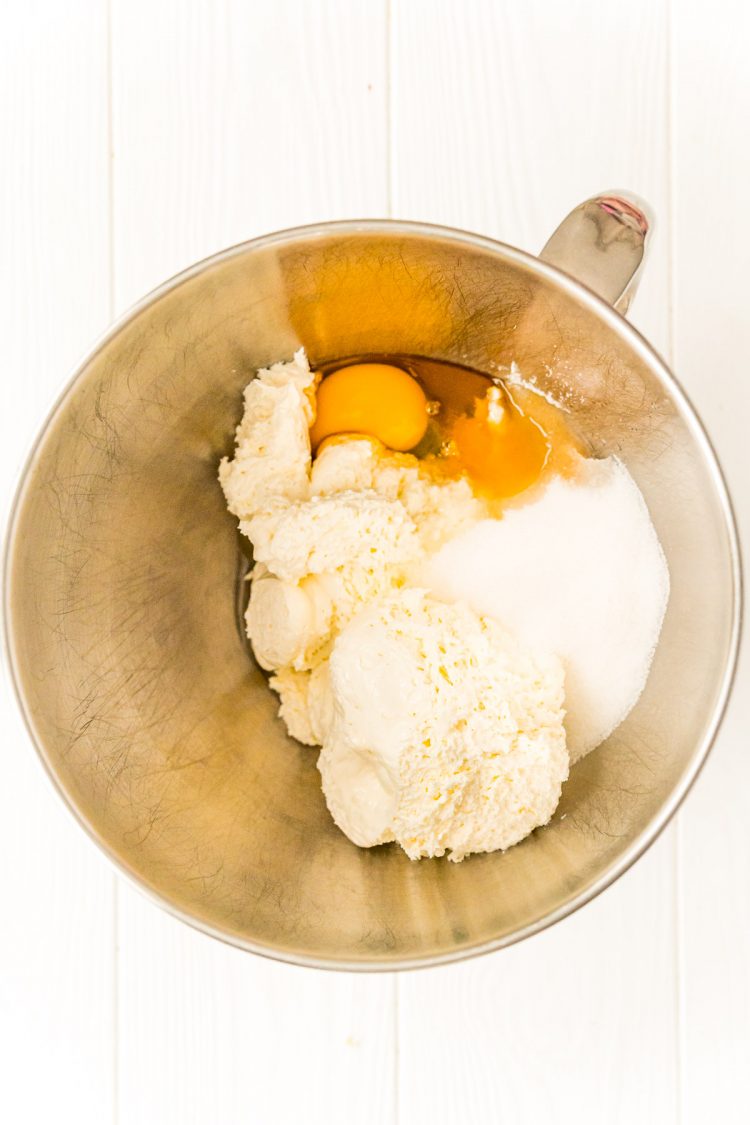 Step 5: Add cranberries and orange juice to a medium saucepan. Cook over medium-high heat for 5 to 7 minutes until cranberries begin to burst.
You could use lemon juice instead. Orange and Lemon zest also make great additions if you have them.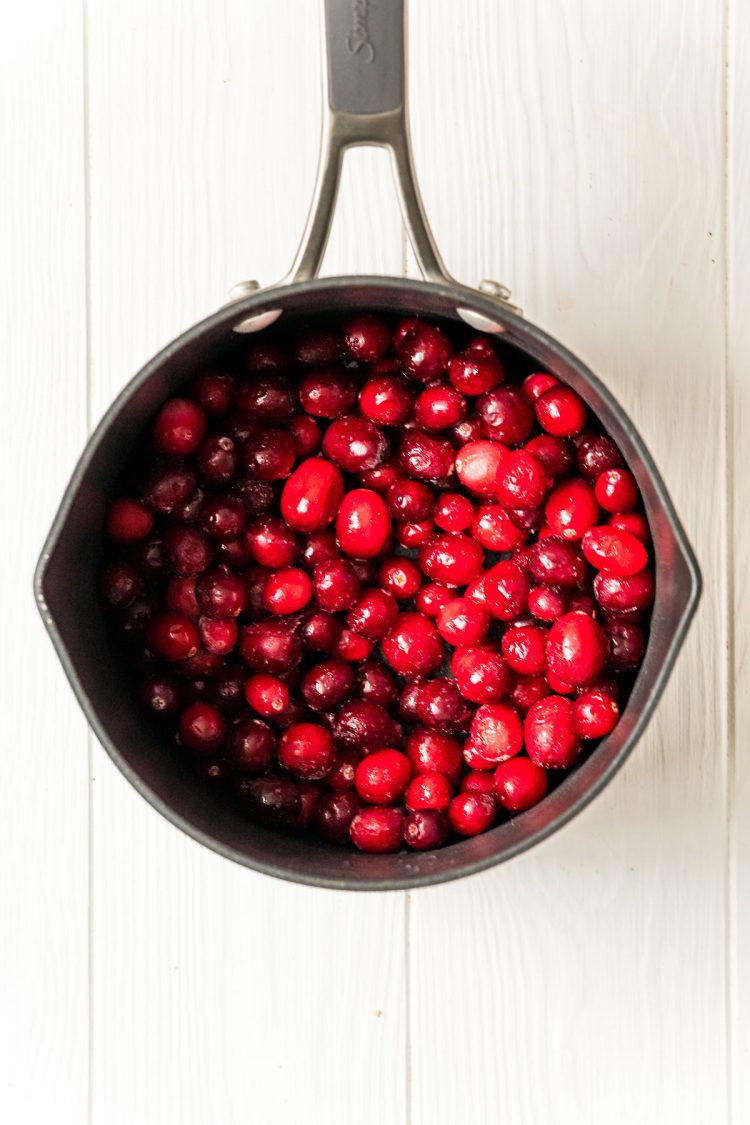 Step 6: In a separate bowl, combine the brown sugar, cinnamon, nutmeg, and cornstarch. Then stir it into the cranberries and cook for another 2 minutes, stirring constantly.
Once the mixture has thickened and resembles pie filling, remove from heat.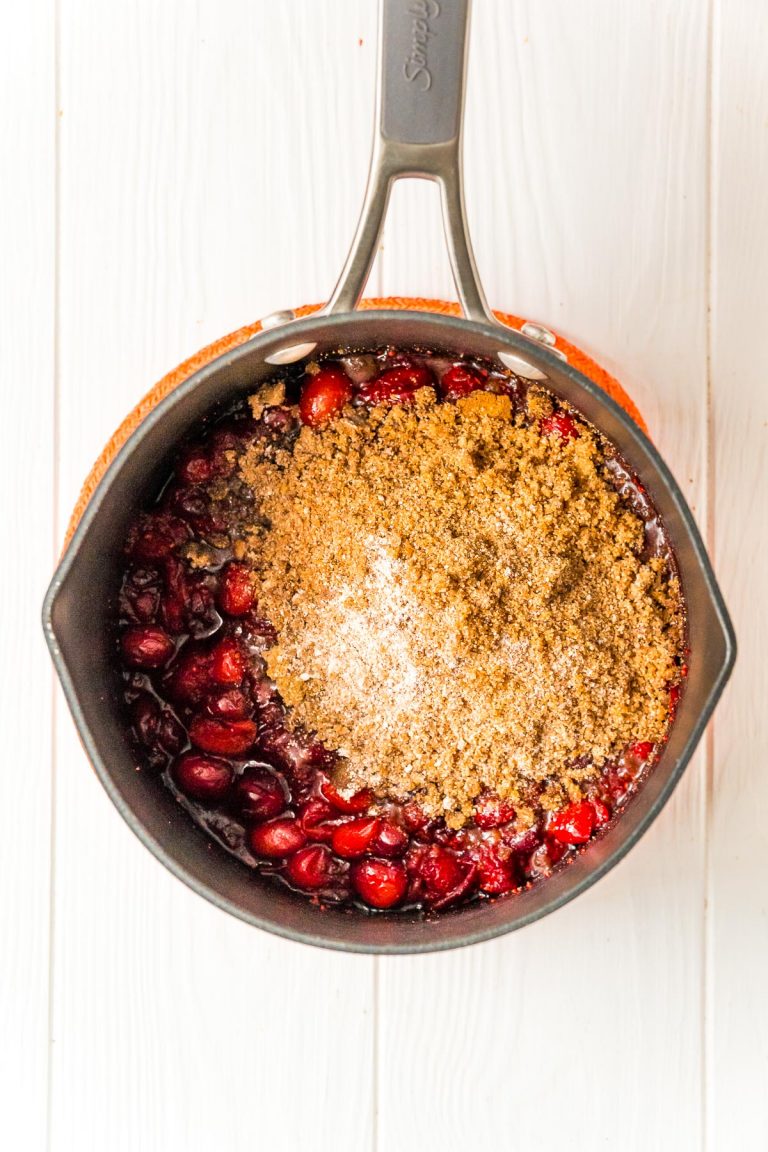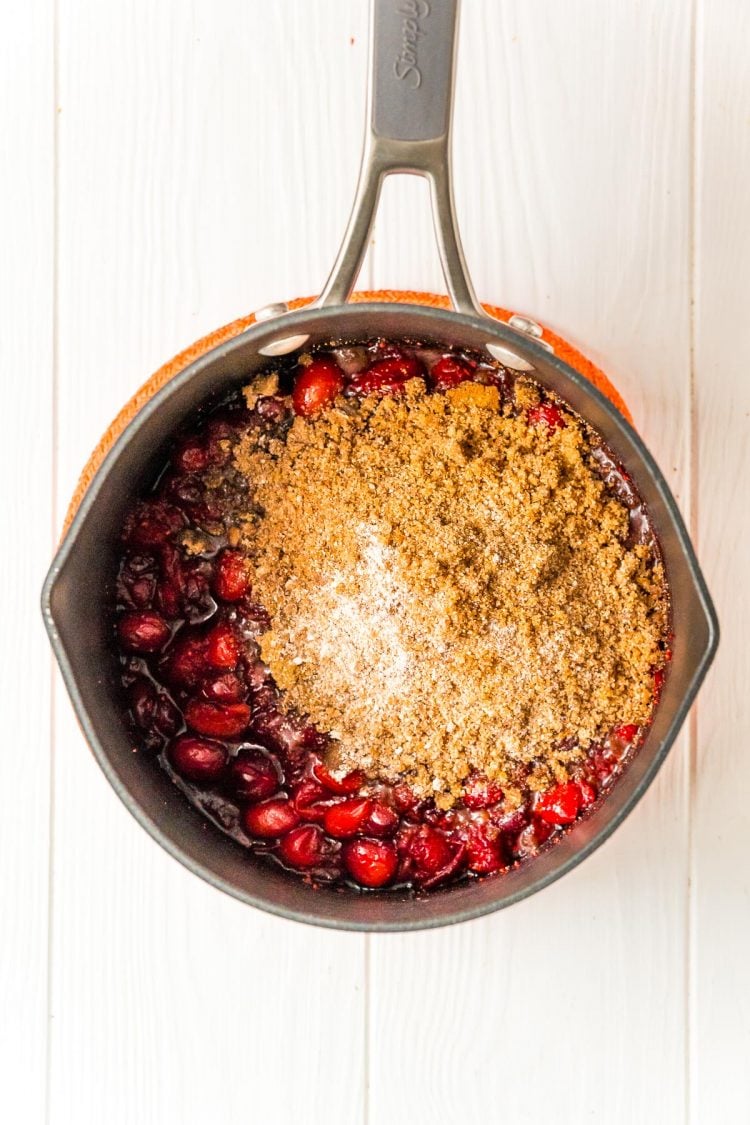 Step 7: To make the oatmeal crumble, combine all ingredients in a large bowl and use a pastry cutter or your fingers to mix the ingredients together, squishing the cubes of butter and creating a coarse crumble.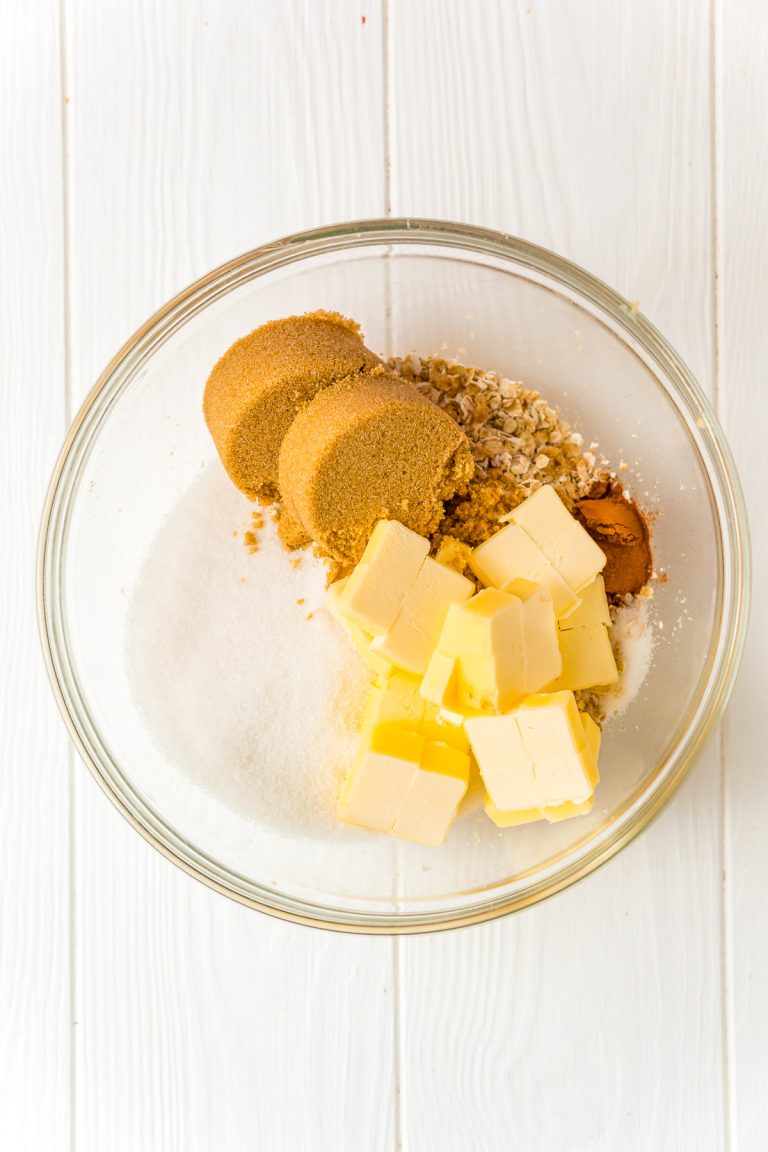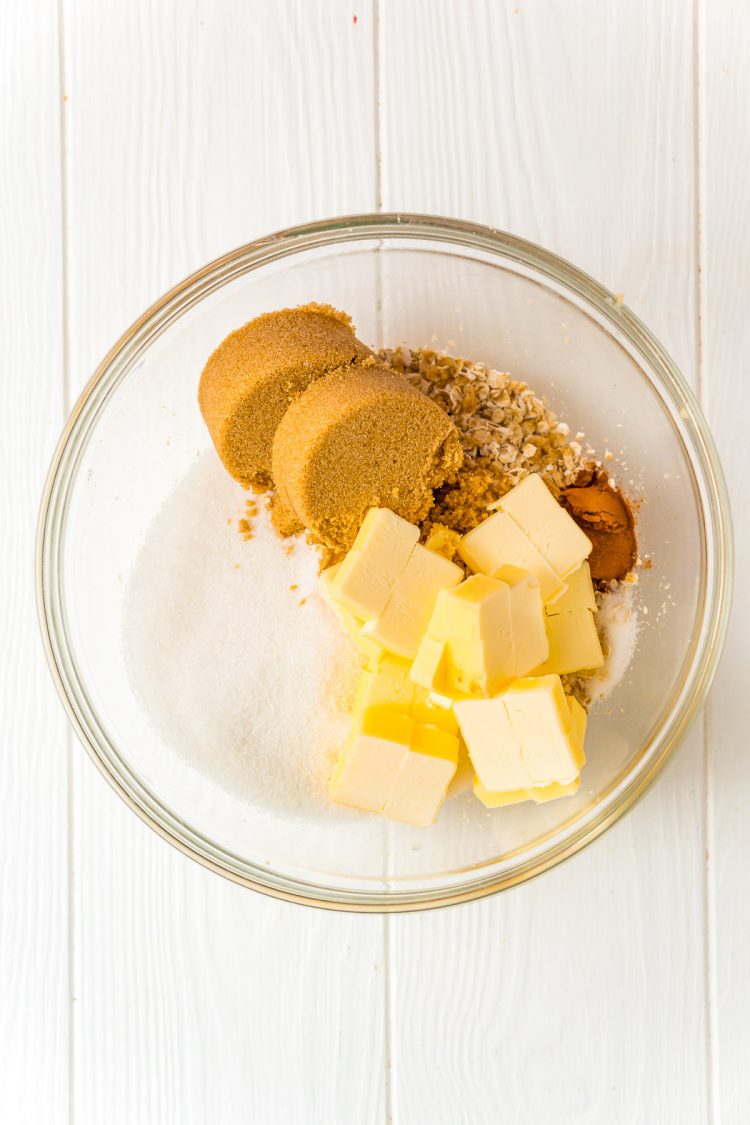 Step 8: Now it's time to start assembling the cheesecake bars. Pour the cheesecake mixture over the baked crust and spread out evenly.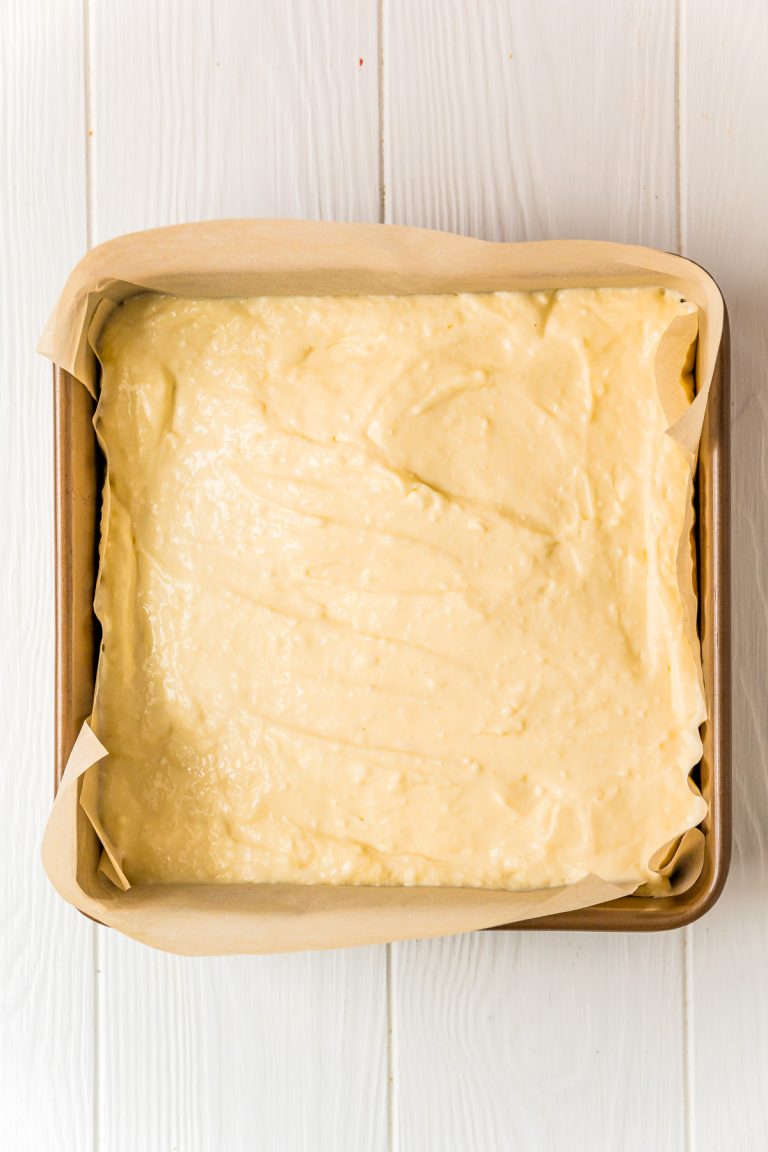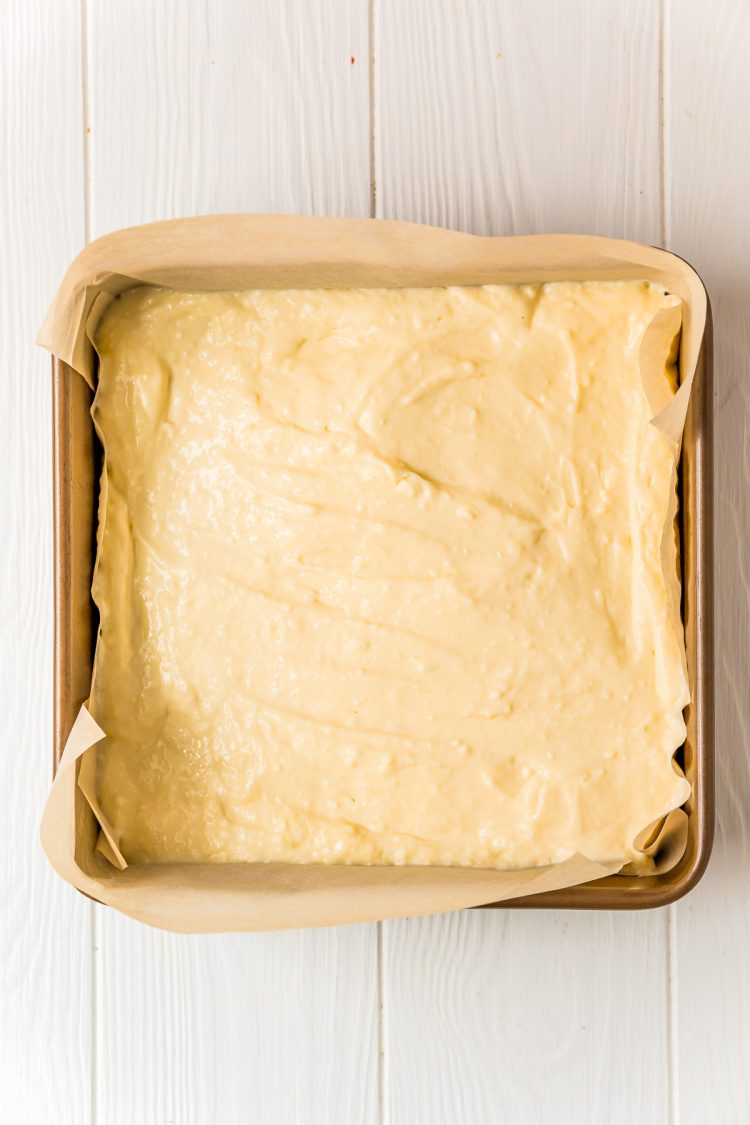 Step 9: Top the cheesecake mixture with the cranberry sauce.
Spread as evenly as possible, but if you have some cheesecake showing through, that's okay.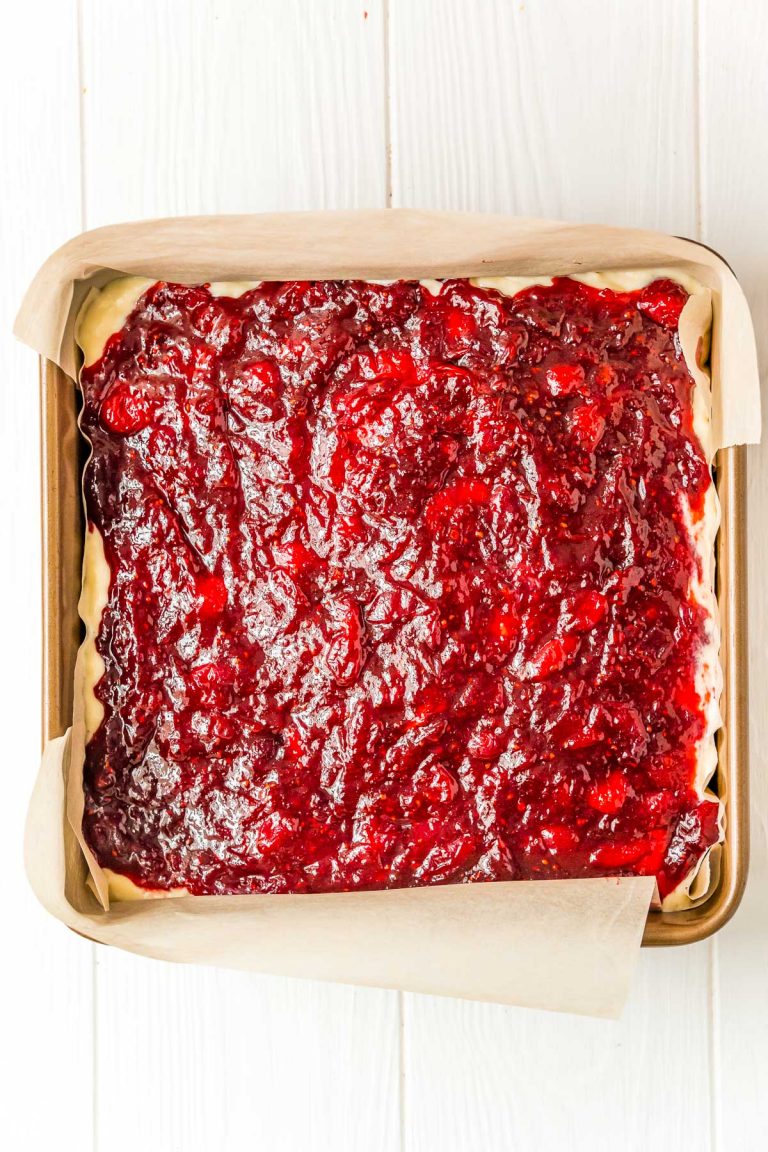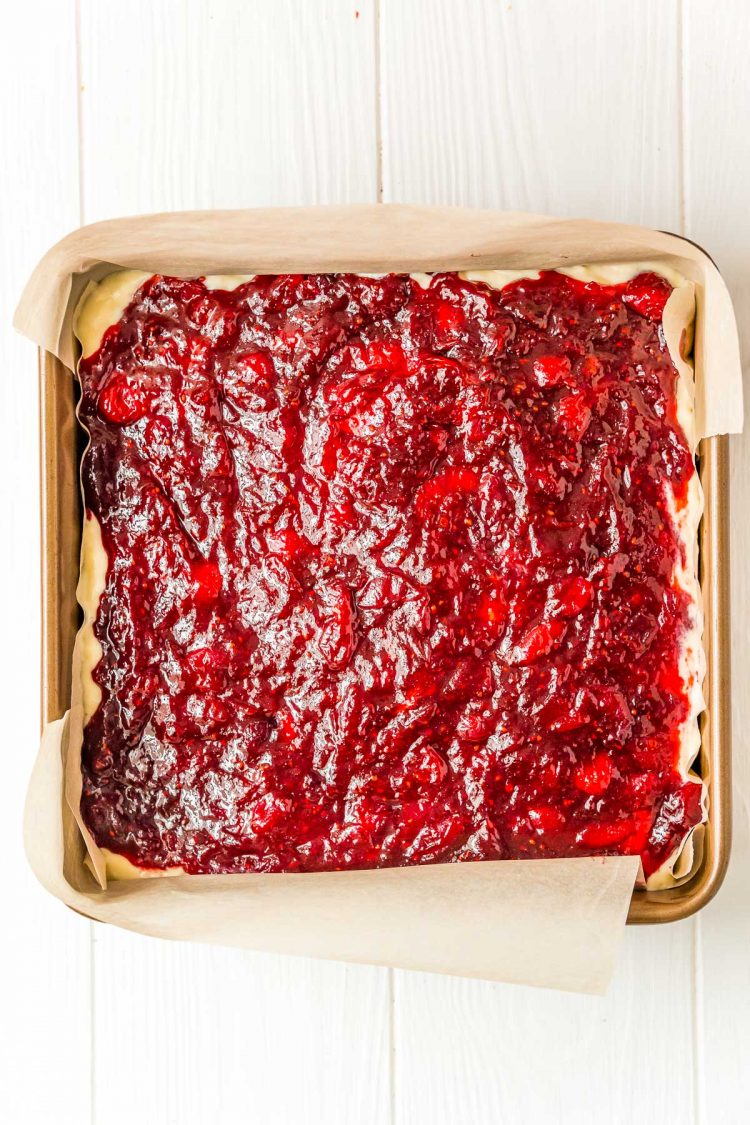 Step 10: Top the cranberry filling with the oatmeal crumb mixture.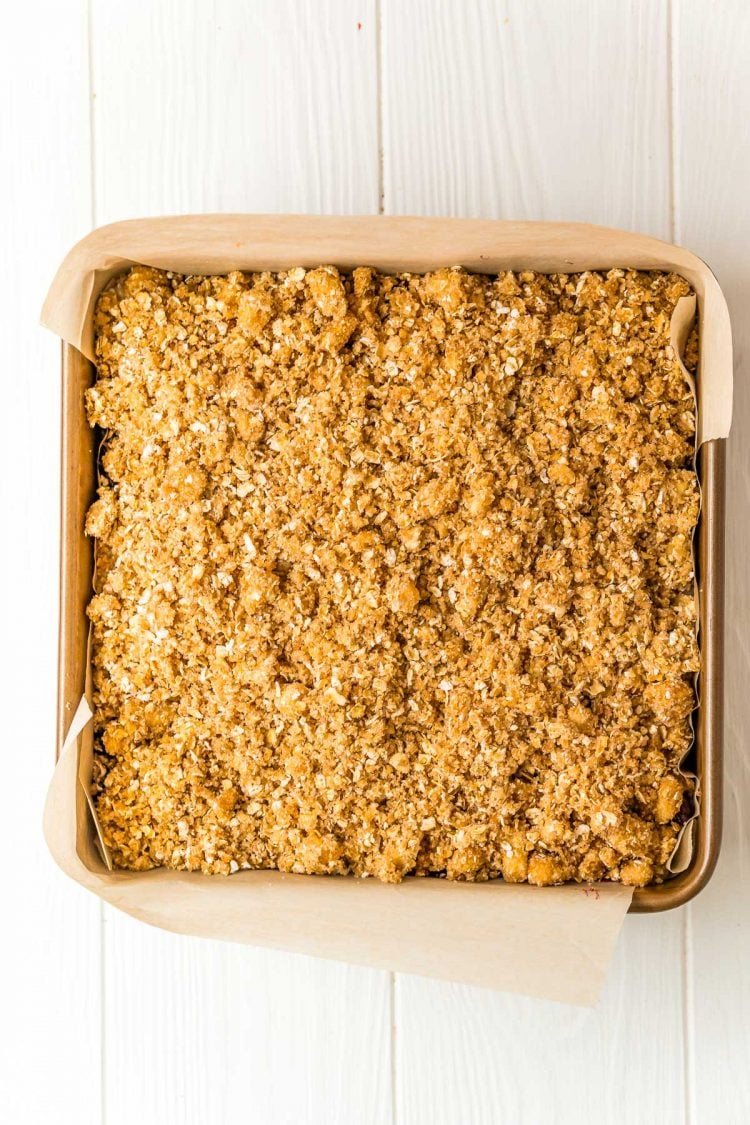 Step 11: Bake at 350 for 50 to 70 minutes until the top of the crumble is a light golden brown. Remove from the oven and let cool in pan on a wire rack for 30 minutes. Transfer to the refrigerator to cool for at least 4 hours, preferably overnight.
Slice into square bars and drizzle with caramel when you're ready to serve. Top with a dollop of whipped cream if desired.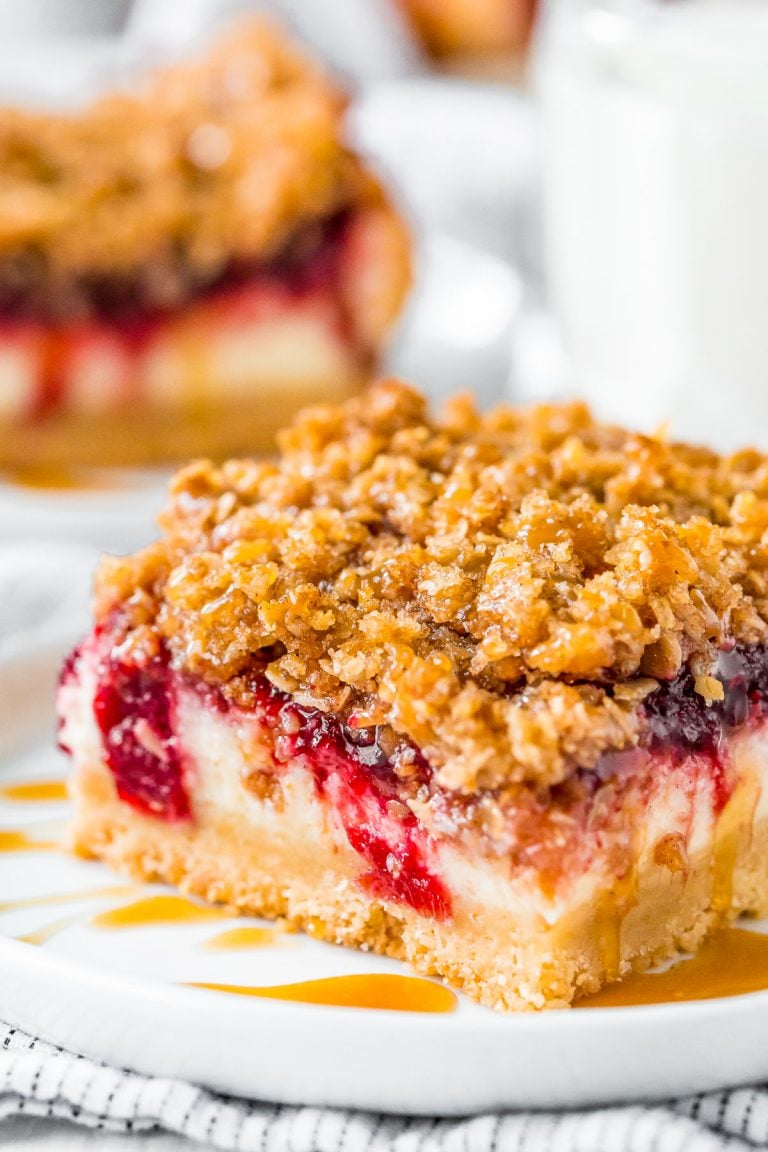 How Long Can Cheesecake Bars Be Left Out?
Cheesecake Bars of any kind should not be left at room temperature for longer than two hours. Make sure to stash these in the refrigerator before and after serving.
If you make these ahead of time or have any leftovers, they'll stay fresh in the fridge for several days.
Can Cheesecake Bars Be Frozen?
Yes, you can freeze Cranberry Cheesecake Bars for last-minute dessert emergencies!
Make sure the batch is completely cooled, then put it in the freezer for a few hours until firm. I don't slice mine into squares until it's time to serve, but you can pre-slice them if you prefer.
Once the surface is solid, wrap the entire batch in aluminum foil then place it in a heavy-duty freezer bag.
When it's time to enjoy, completely unwrap the Cranberry Bars before letting them thaw at room temperature; otherwise, the cheesecake will stick to the foil.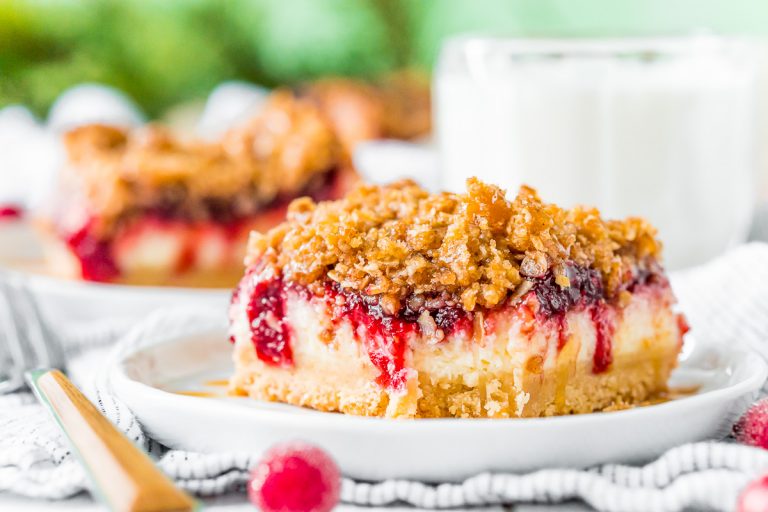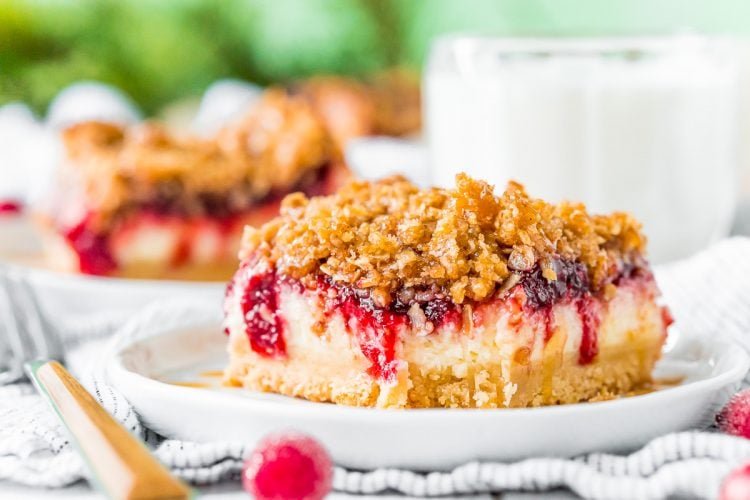 How To Cut Cheesecake Bars:
To give these soft squares clean edges, be sure to wipe the knife after each slice. You can also freeze them for a couple of hours so they're firm before cutting.
When To Serve Cranberry Cheesecake Bars:
Holiday parties
Dinner parties
Bake sales
Surprise company (especially if you have a batch that's frozen!)
Work parties
Potlucks
More Cranberry Recipes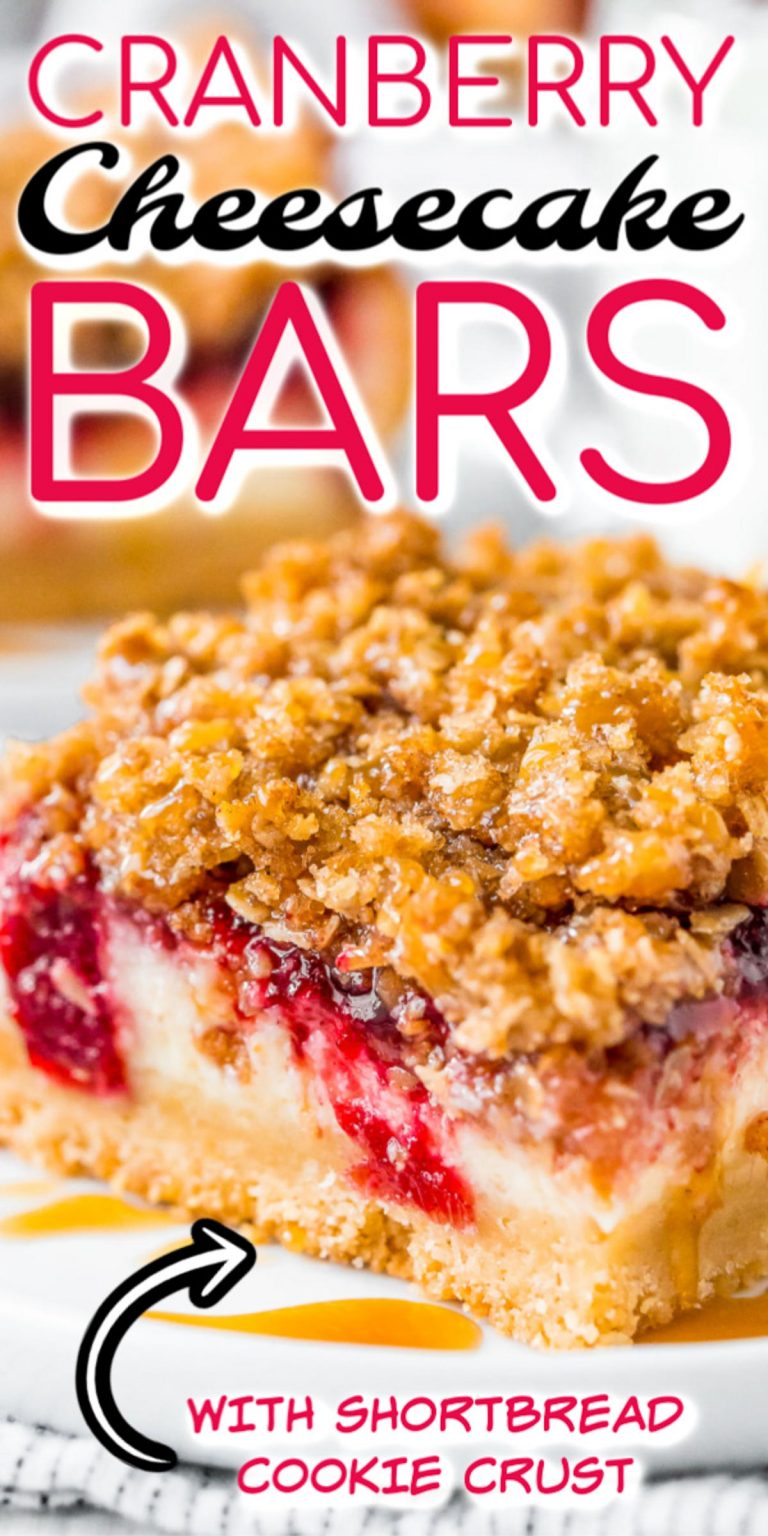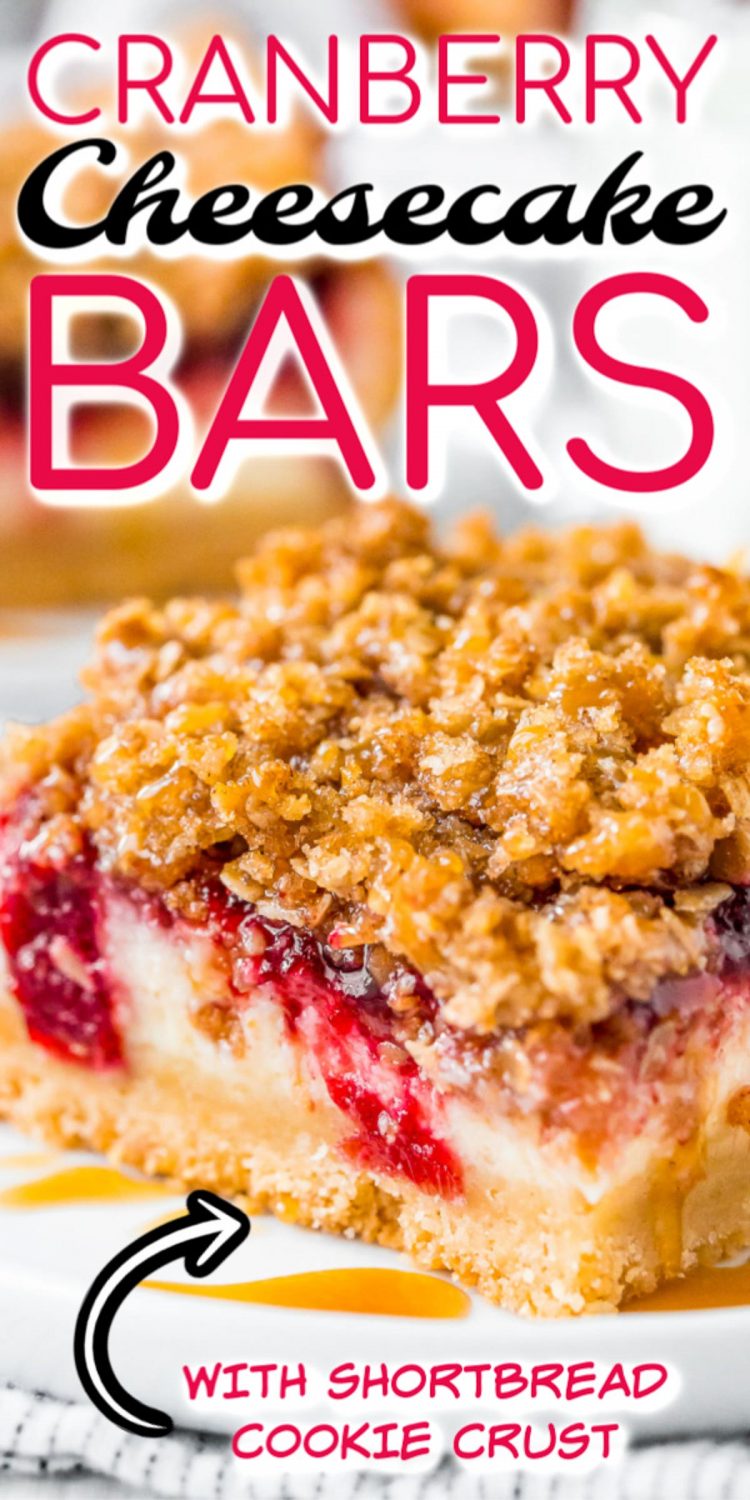 👋 Let's Connect!
If you've tried this recipe please let me know how you liked it in the comments below, I love hearing from you! I've also created a fun group on Facebook and I'd love for you to join in! If you'd like to check it out, you can request to join HERE. You can also Subscribe to my Newsletter so you never miss a delicious recipe again!