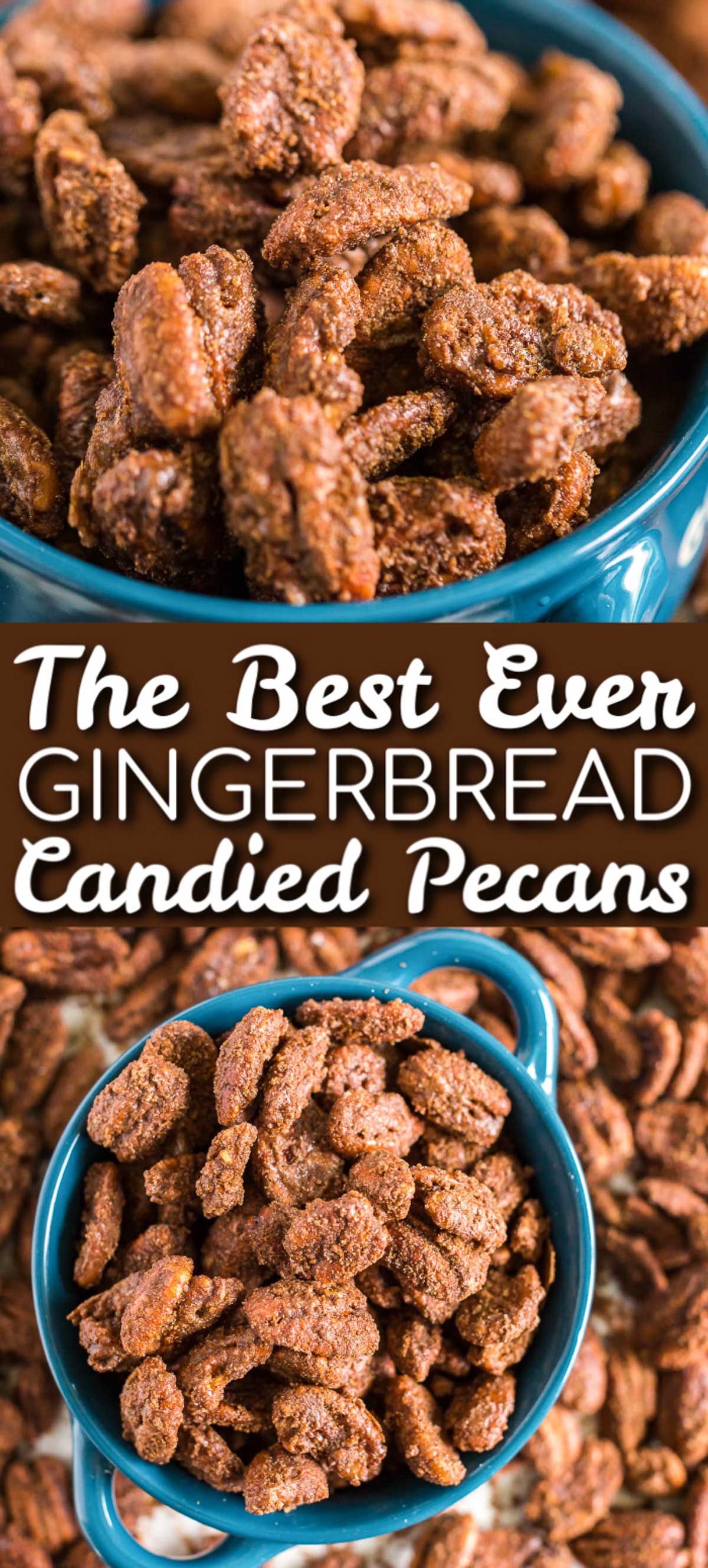 Gingerbread Candied Pecans can add holiday spice to salads, pies, or nut mixes. These delicious candied nuts a loaded with Gingerbread spices for a flavorful and yummy holiday treat!
'Tis the season for all things gingerbread, and if you're a fan, try indulging in Gingerbread Cupcakes with Honey Buttercream or a homemade Whipped Gingerbread Sugar Scrub! Package them in a jar and tie with a ribbon, you have a perfect DIY hostess gift!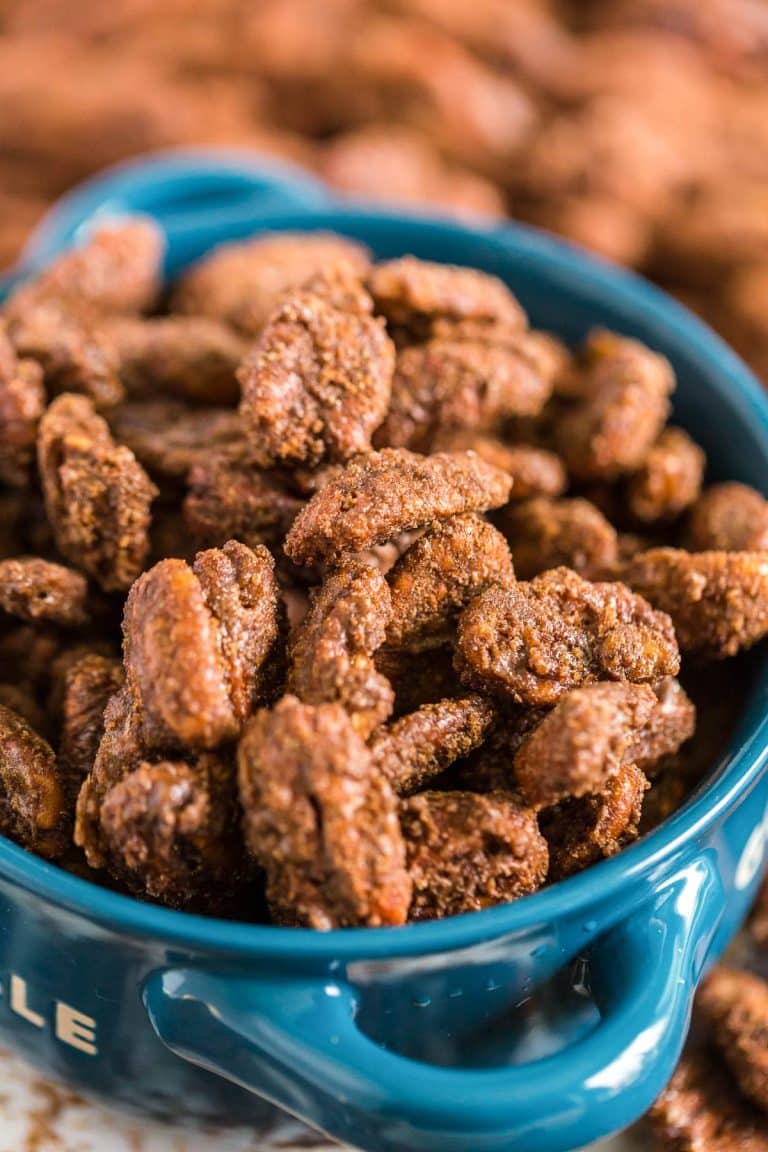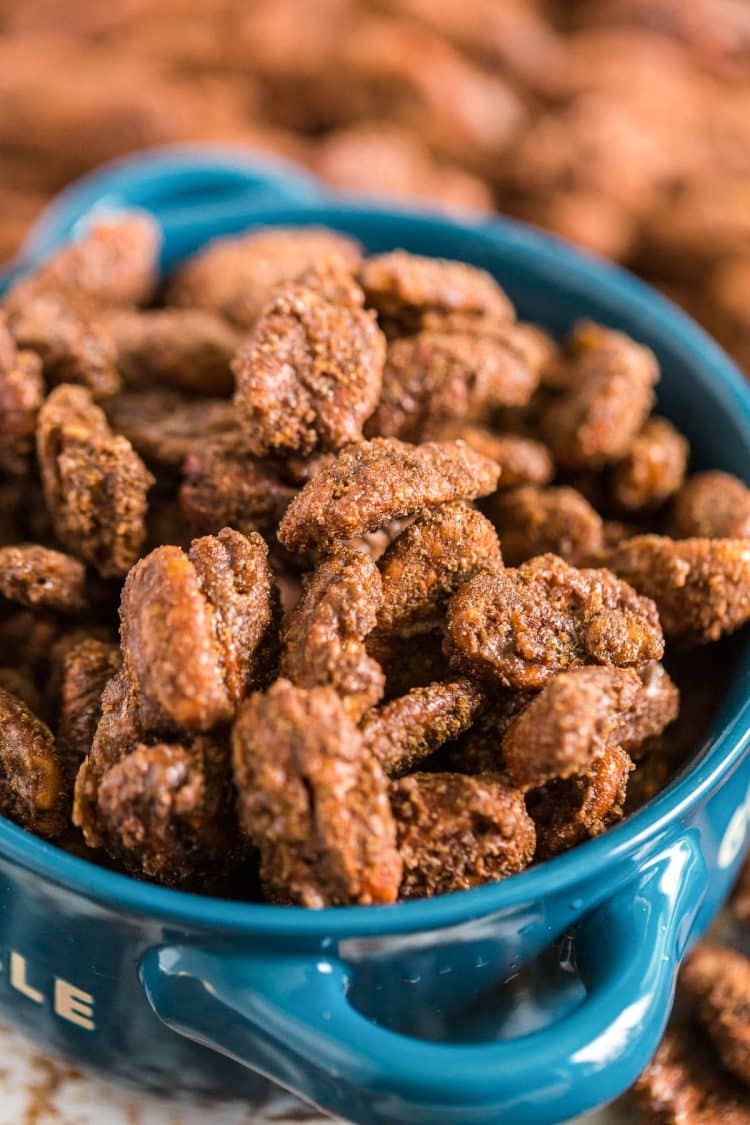 And, you're definitely going to want the recipe for these easy Candied Pecans. It's a great recipe to keep in your back pocket this holiday season!
Candied nuts can be used as a seasonal garnish on top of sweet salads (like this yummy Strawberry Spinach Salad) or packed in a jar for DIY hostess gifts (bonus: they're gluten-free)!
You can also add them to nut mixes or sprinkle them on top of desserts like Pumpkin Pie or ice cream for a dash of gingerbread spice.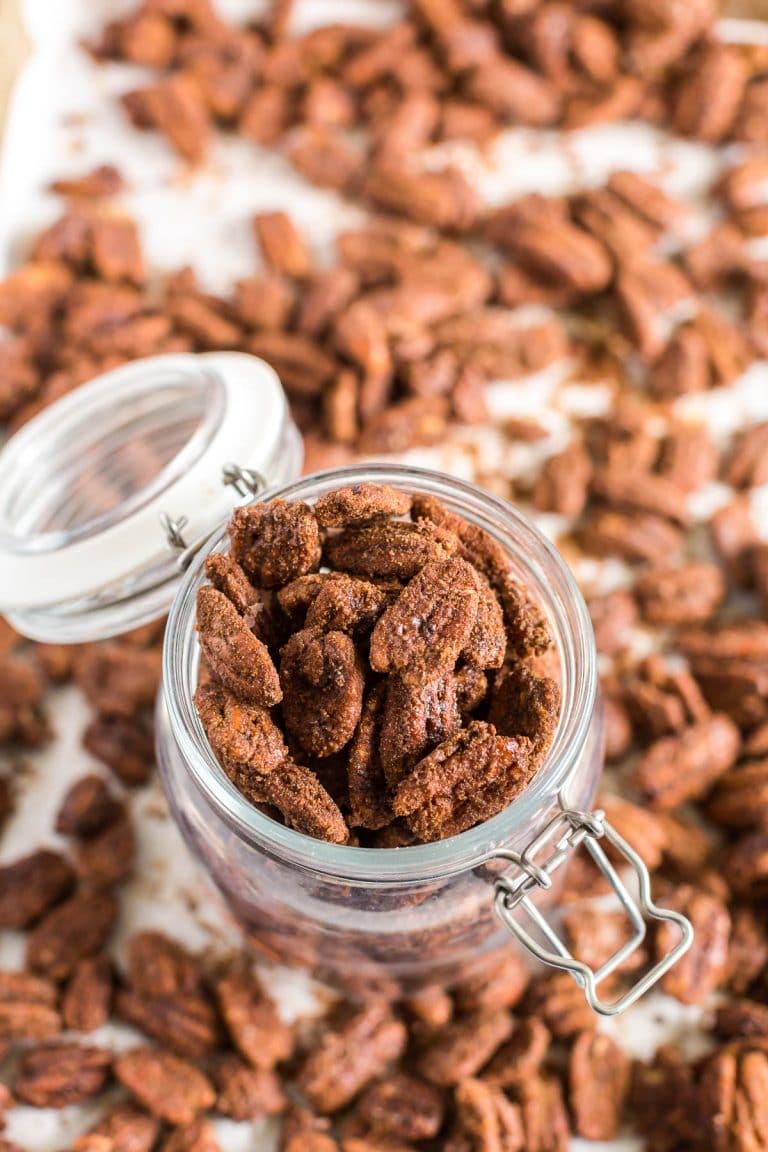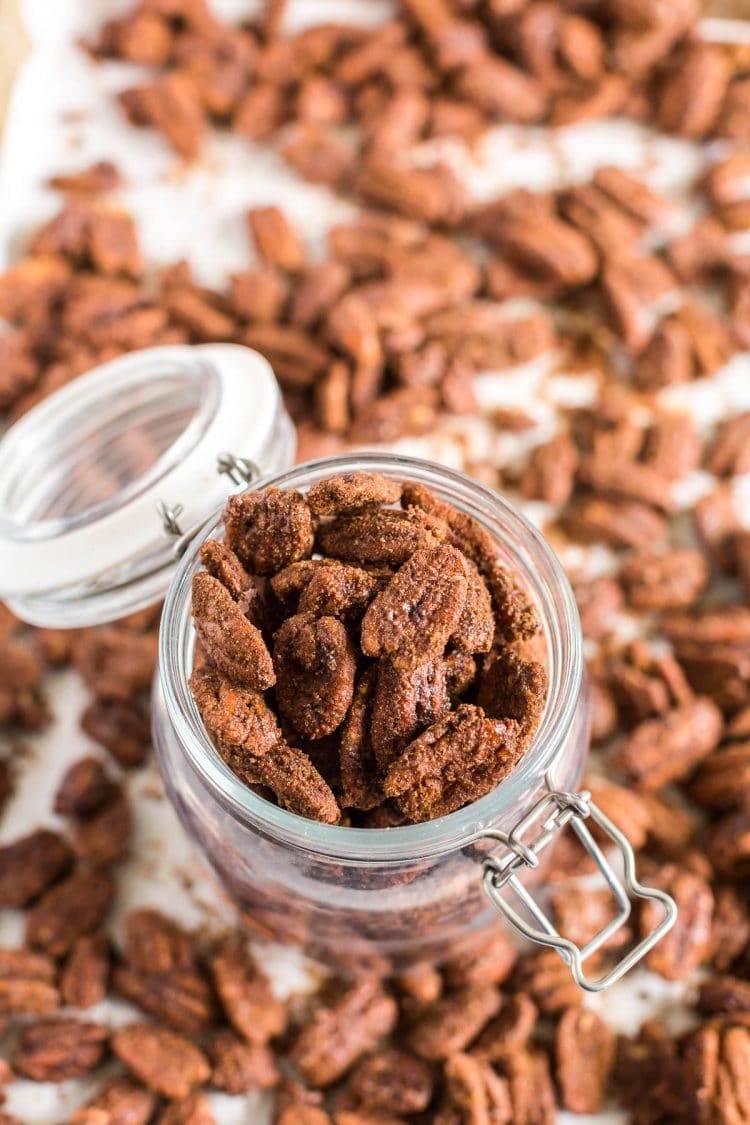 You can make simple Candied Pecans on the stovetop over medium heat, but this festive version requires some baking time. Don't worry, though, it's still an easy recipe to make!
In fact, this is one of my favorite Candied Pecans Recipes. The nuts are coated with nostalgic flavors like brown sugar, molasses, cinnamon, ginger, nutmeg, and cloves.
Then, they're baked to crunchy, glazed perfection. Sounds delicious, right? Scroll all the way to the bottom of the post for the full printable recipe.
How To Make Candied Pecans
Step 1: Preheat oven and line a baking sheet with parchment paper.
Then, beat the egg whites until foamy in a large bowl with an electric whisk.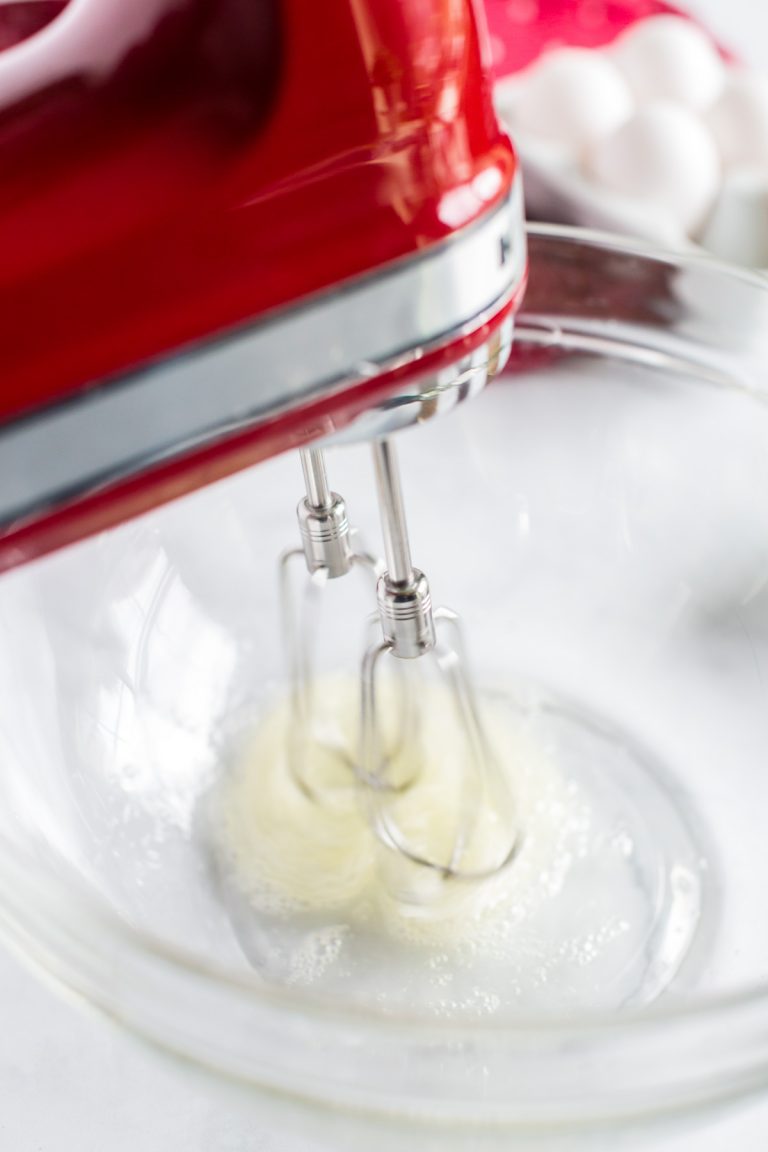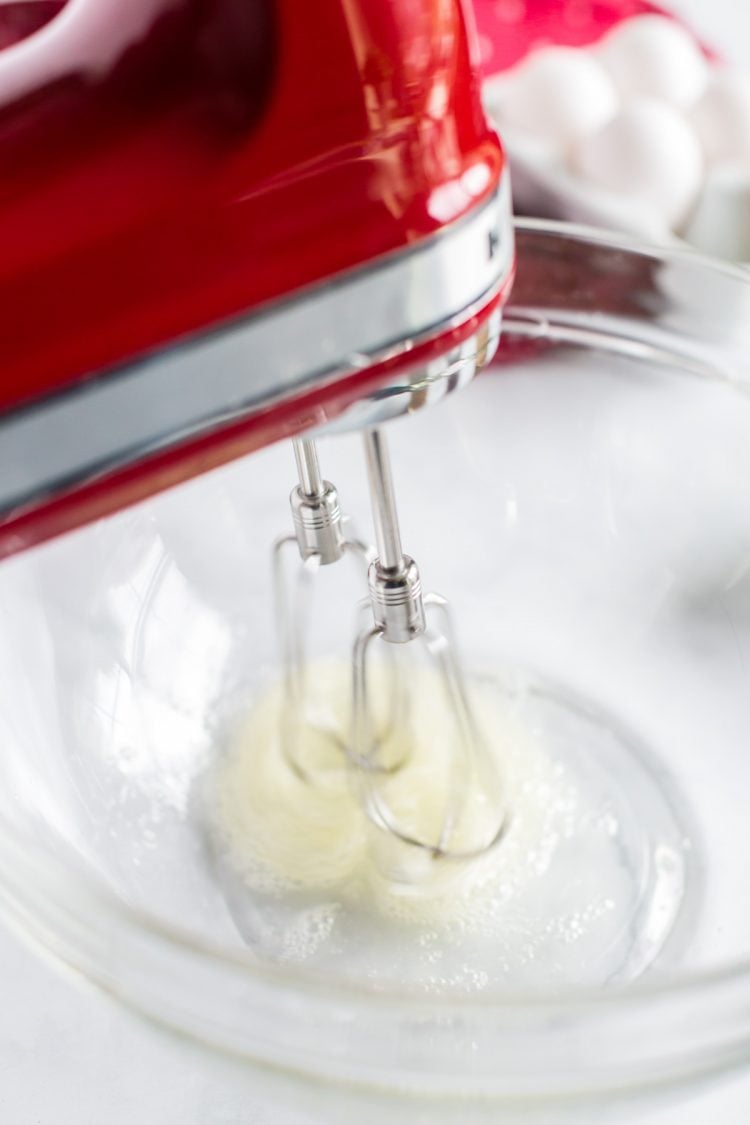 Step 2: Add the molasses and vanilla to the egg whites and beat for another 30 seconds.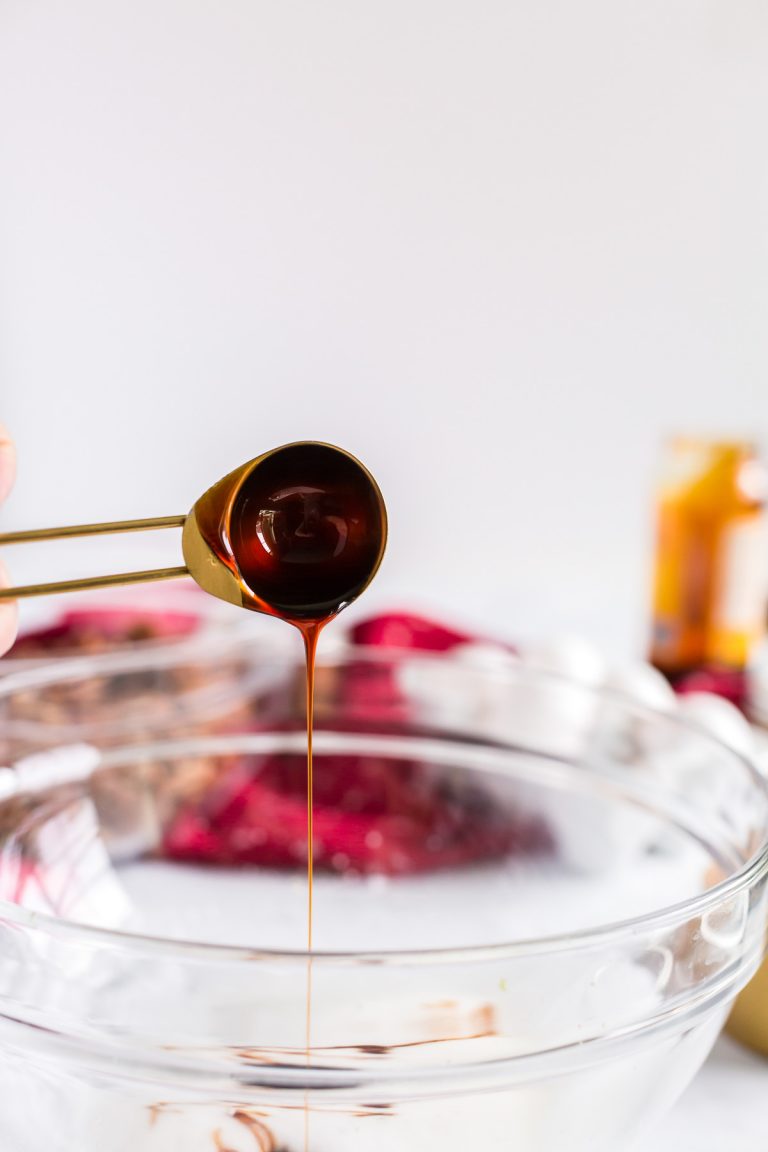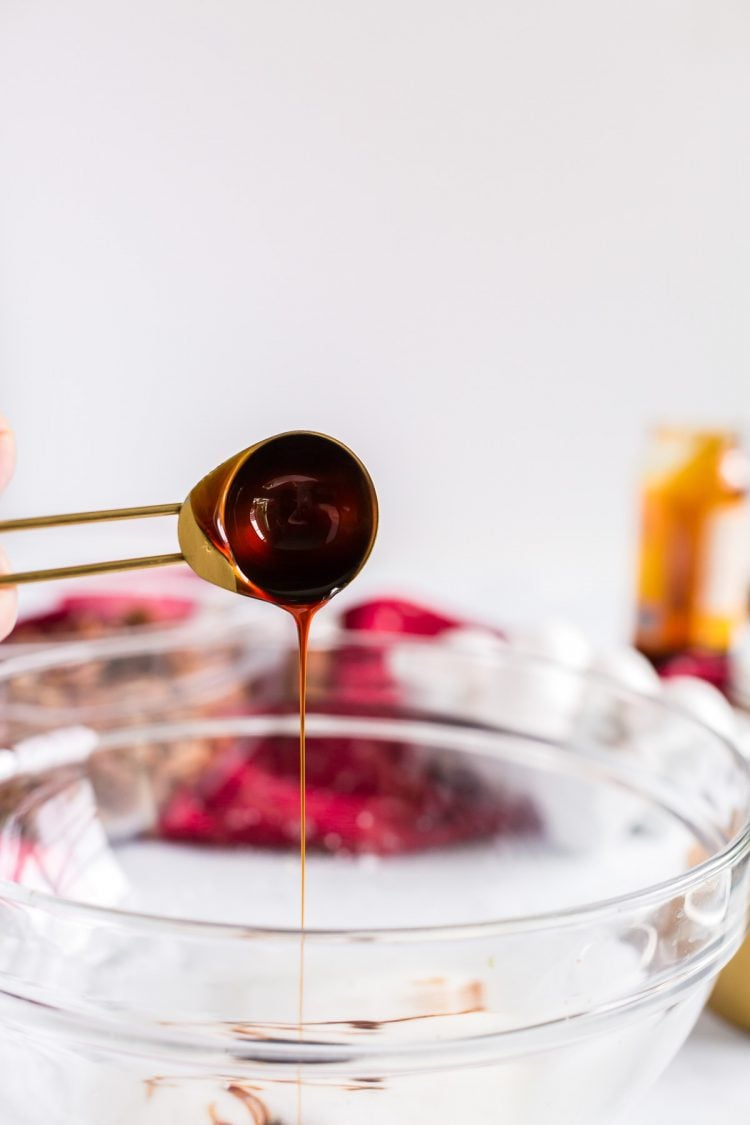 Step 3: Add the pecan halves to the bowl and toss until the nuts are fully coated.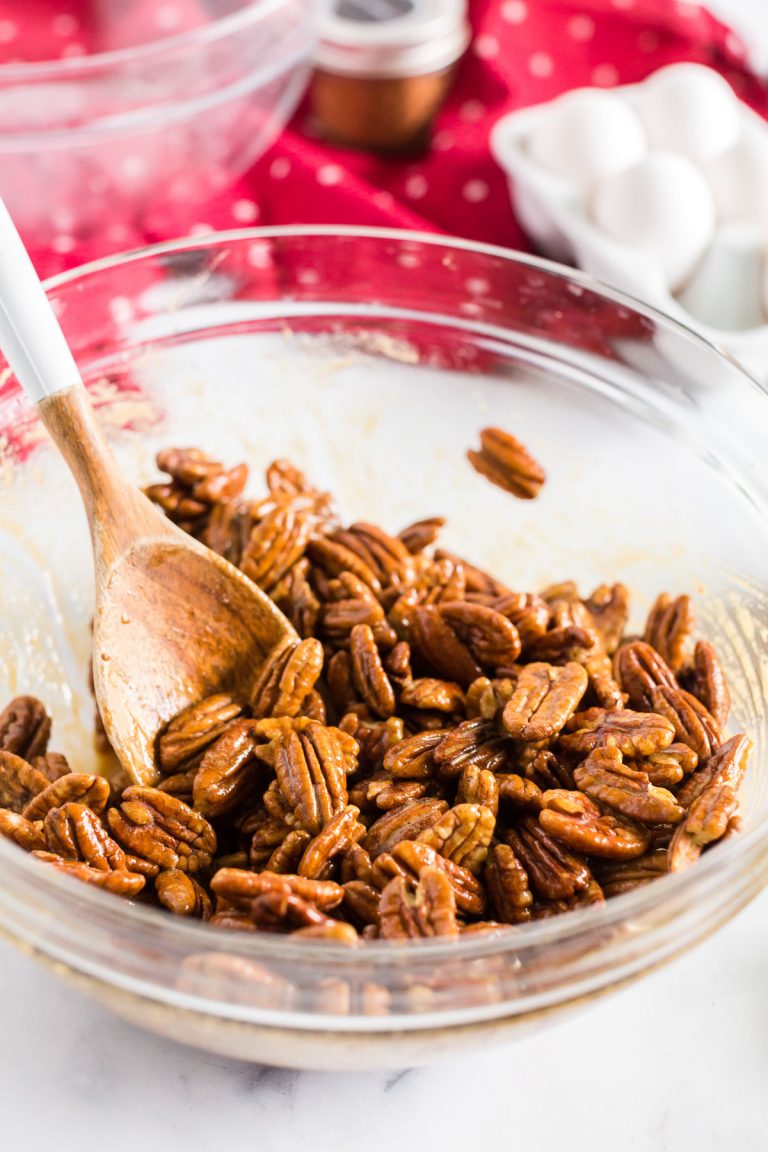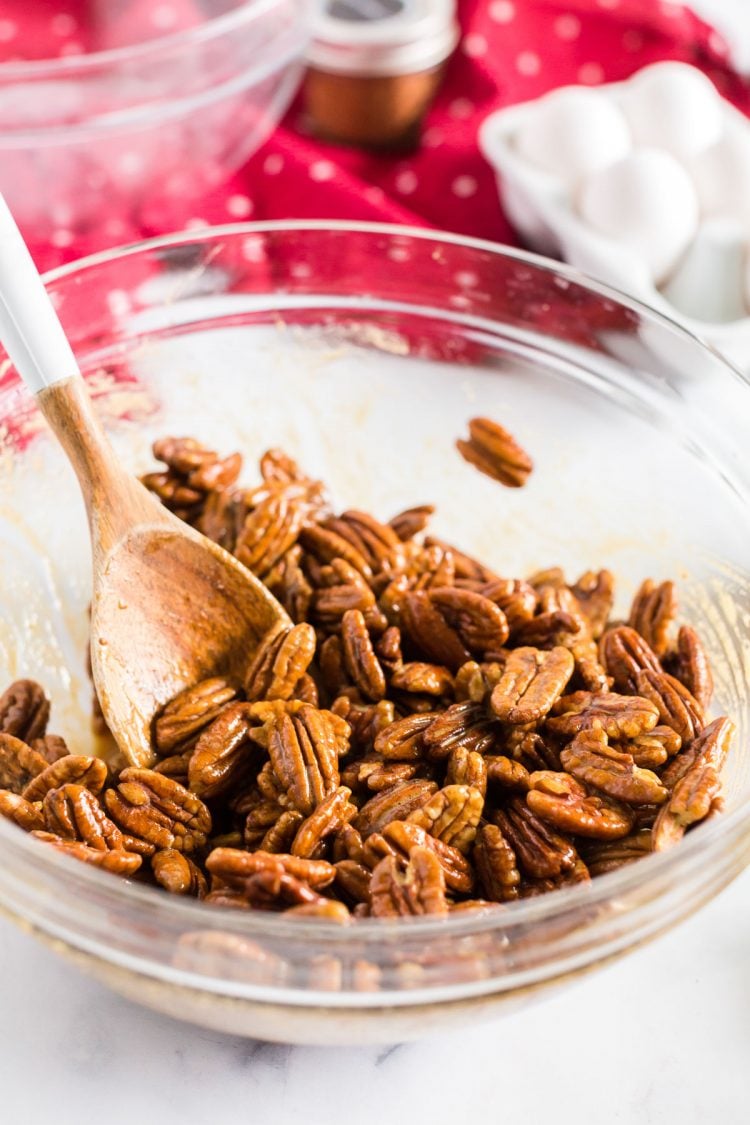 Step 4: Add the brown sugar, cinnamon, nutmeg, clove, and ginger to a Ziploc Gallon Storage Bag.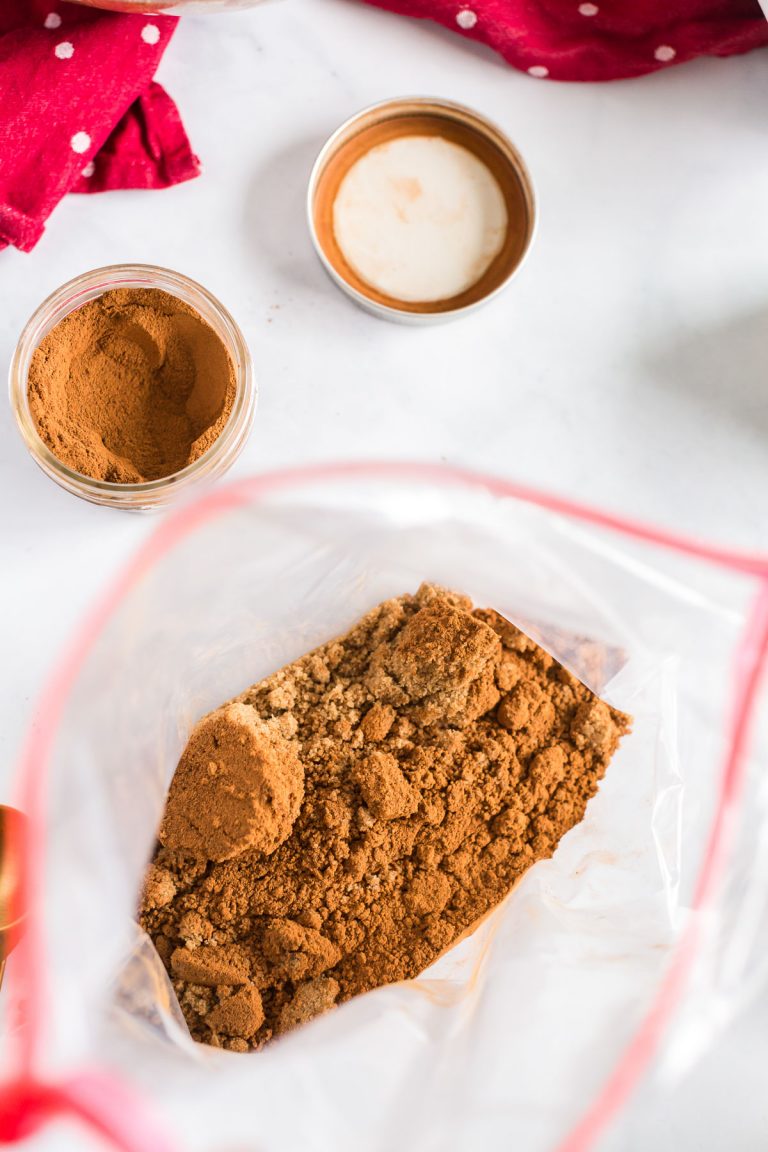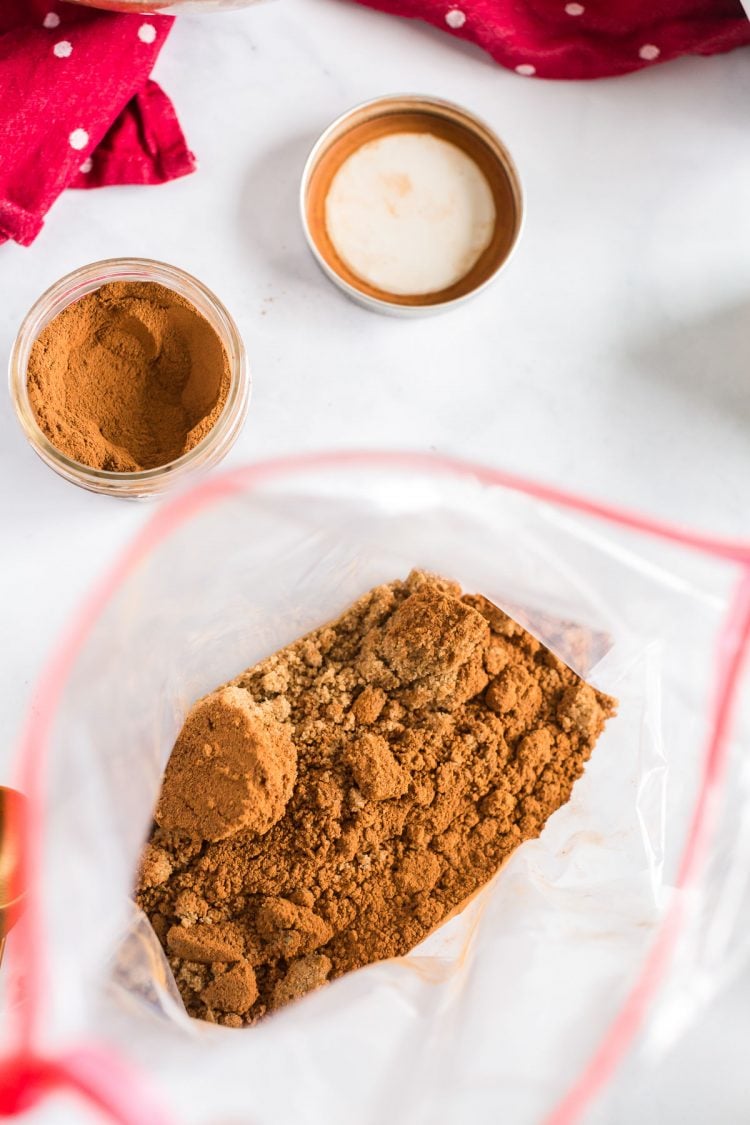 Step 5: Add the pecans to the bag with the sugar mixture and shake until the pecans are fully coated.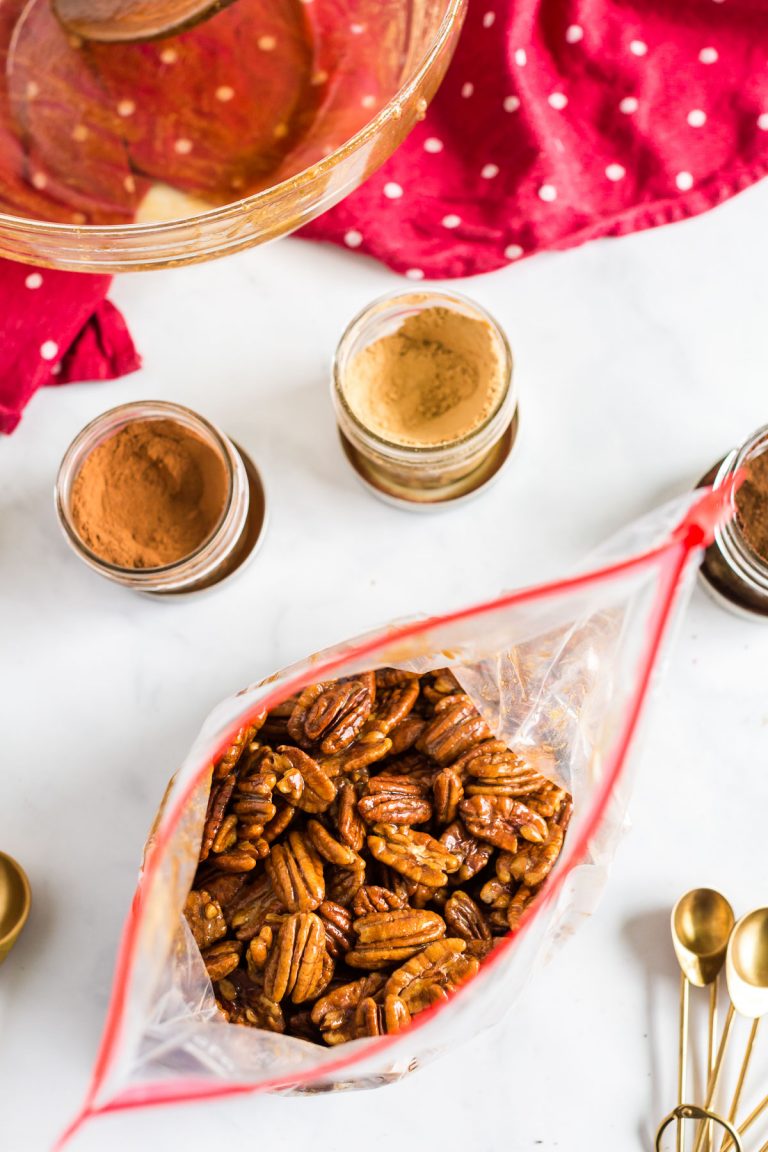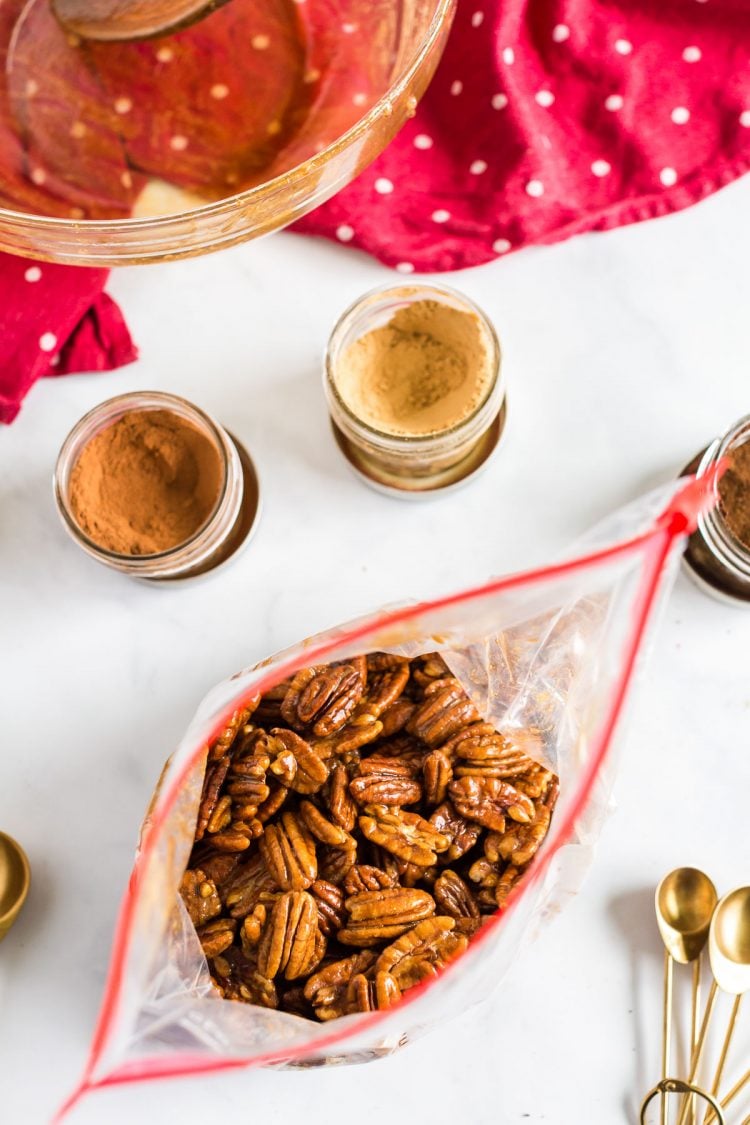 Step 6: Evenly spread the nuts out on the prepared baking sheet and bake. Remove the candied pecans and stir every 15 minutes at the 15, 30, and 45 minutes mark. After an hour of total baking time, they should be done!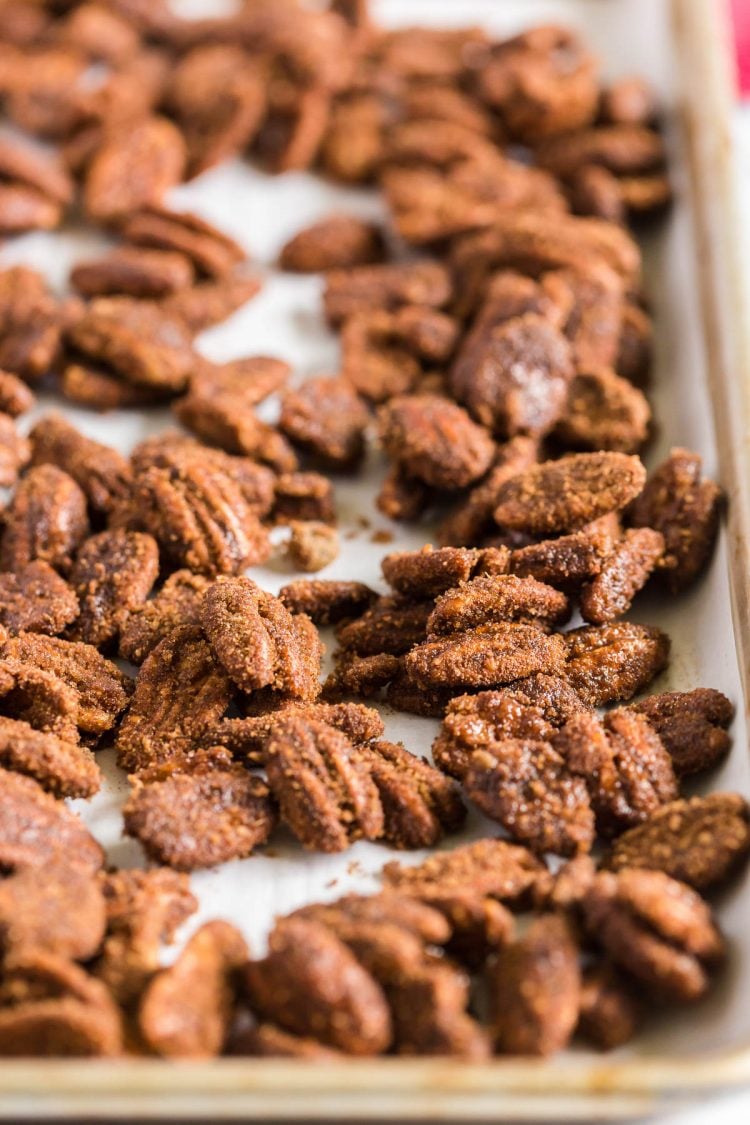 Do Candied Pecans Go Bad?
Candied Pecans keep for a while, but they will eventually go rancid. Store in an airtight container and they should be good in the pantry for at least a month.
Do Candied Pecans Need To Be Refrigerated?
As mentioned, these don't have to be refrigerated. Putting them in the fridge can keep them fresher longer, but you're better off freezing them for long-term storage.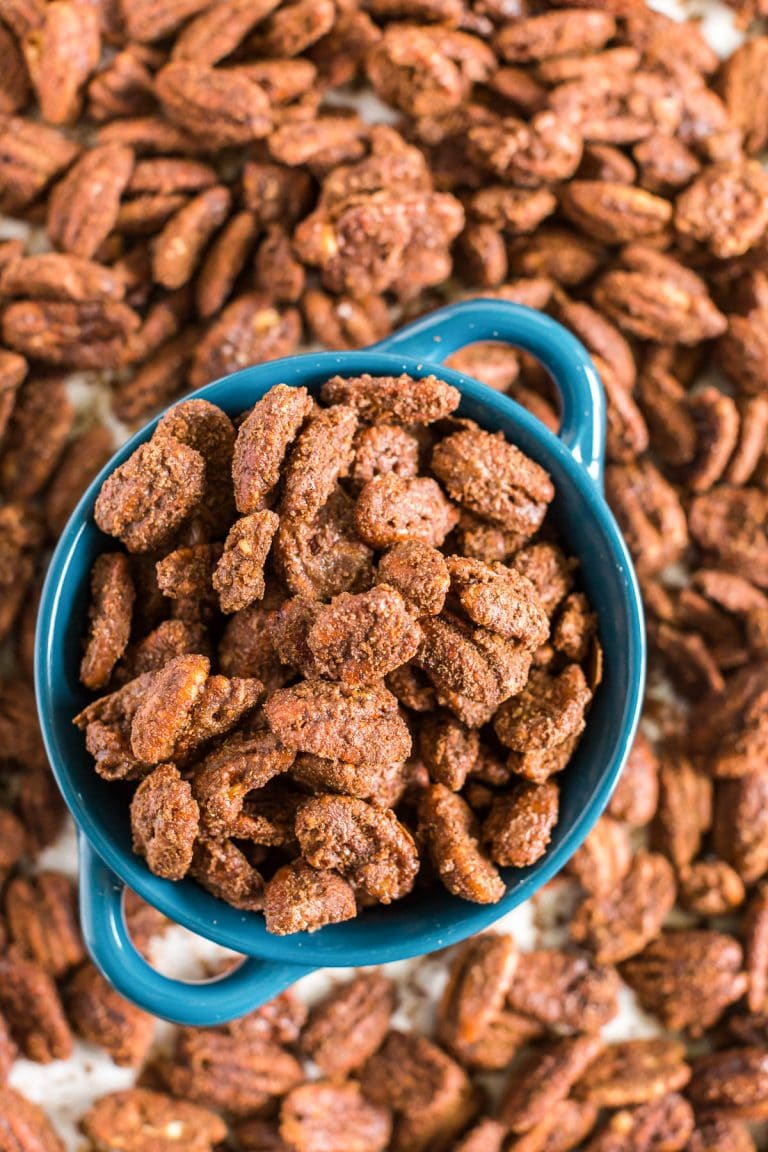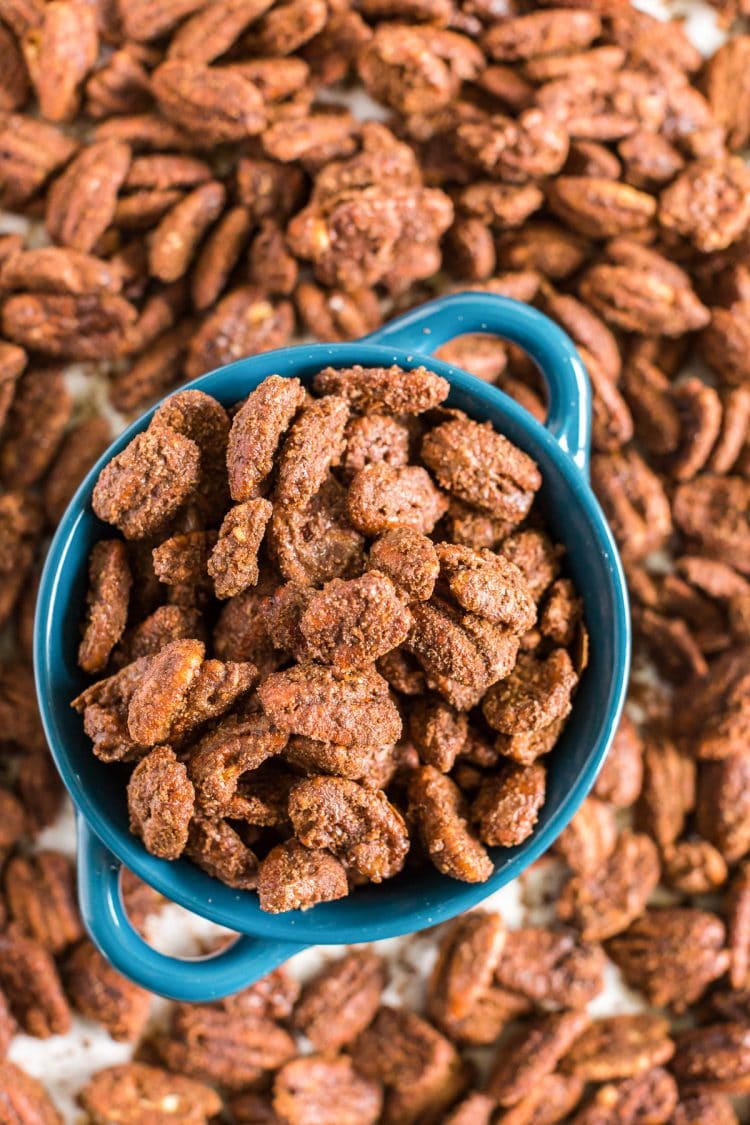 Are Candied Pecans Gluten-Free?
Yes! These treats are gluten-free.
However, those with severe sensitivities should just look for ingredients that are certified gluten-free just to be safe. This is also a great recipe for anyone who avoids dairy since it doesn't call for butter.
More Delicious Pecan Recipes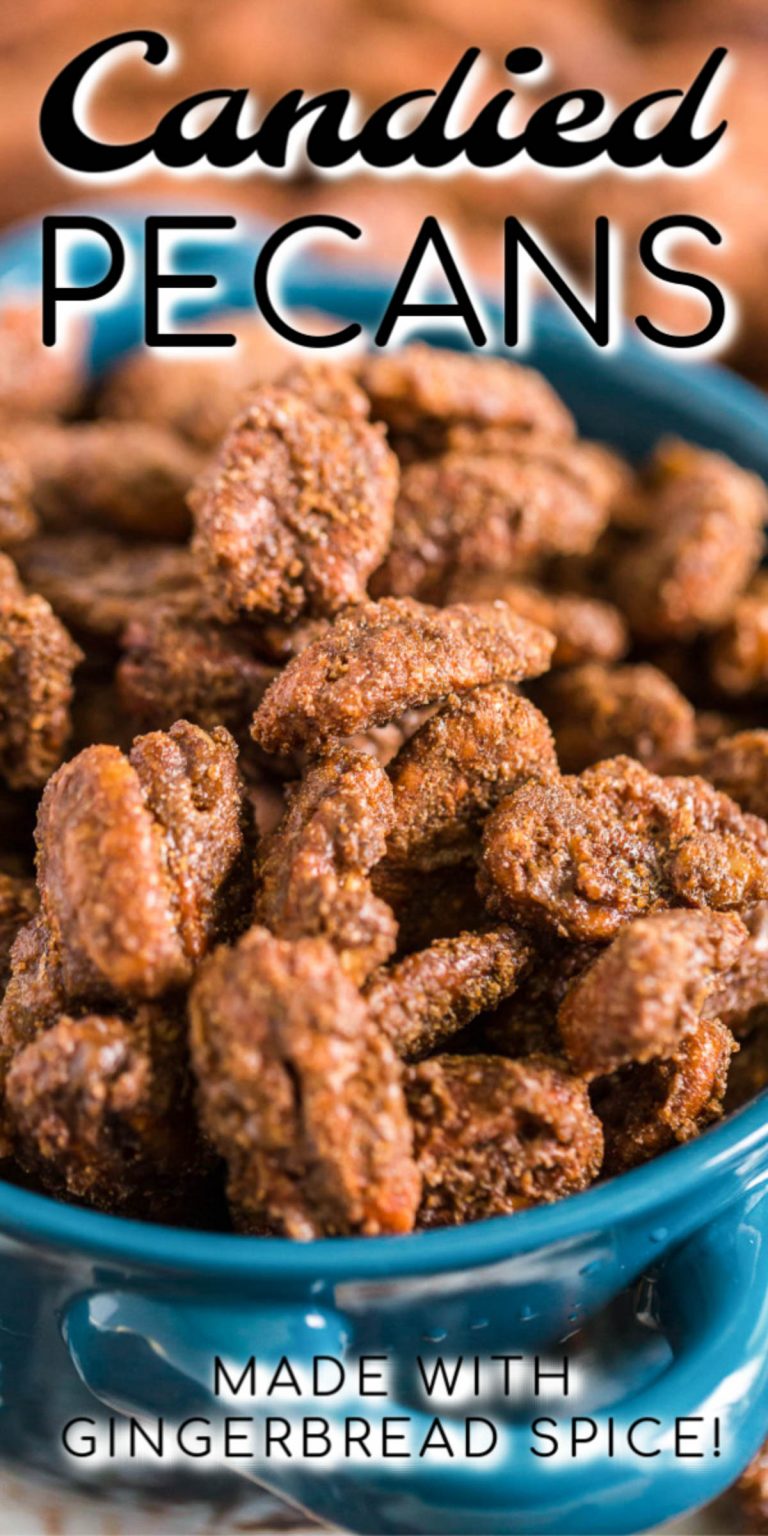 👋 Let's Connect!
If you've tried this recipe please let me know how you liked it in the comments below, I love hearing from you! I've also created a fun group on Facebook and I'd love for you to join in! If you'd like to check it out, you can request to join HERE. You can also Subscribe to my Newsletter so you never miss a delicious recipe again!