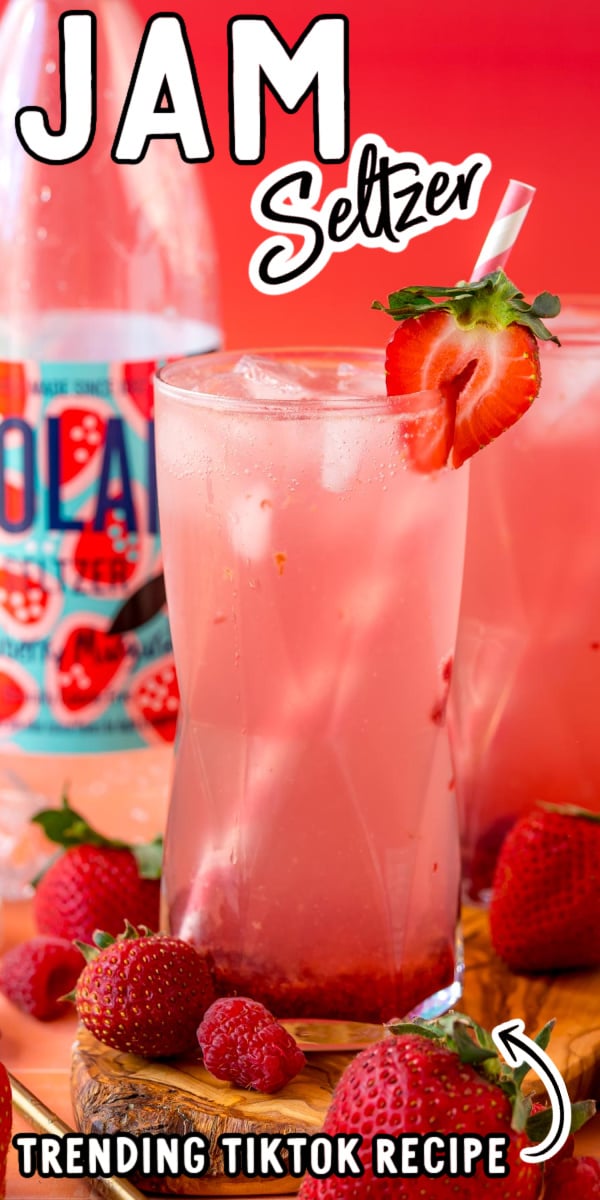 This Jam Seltzer recipe is an easy two-ingredient summer mocktail trending on TikTok and super customizable! Whip it up in just a couple of minutes!
This fun drink would be perfect for brunch, bridal showers, baby showers, and even an evening by the fire!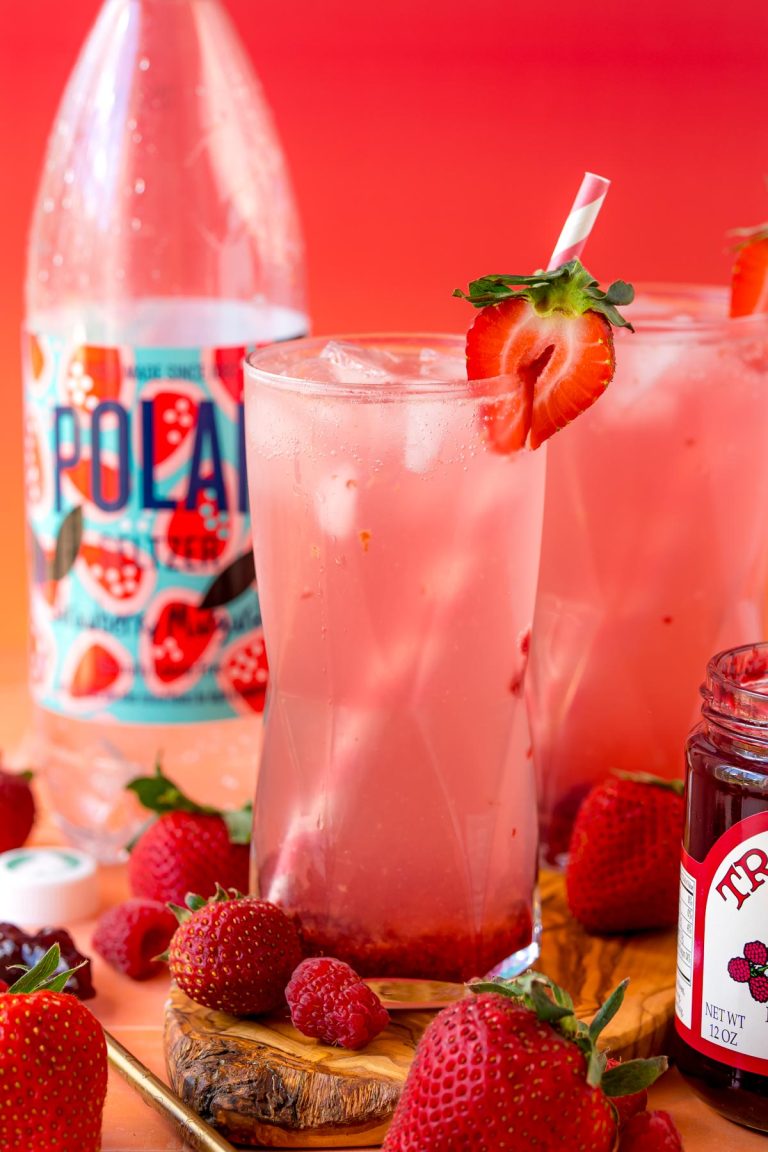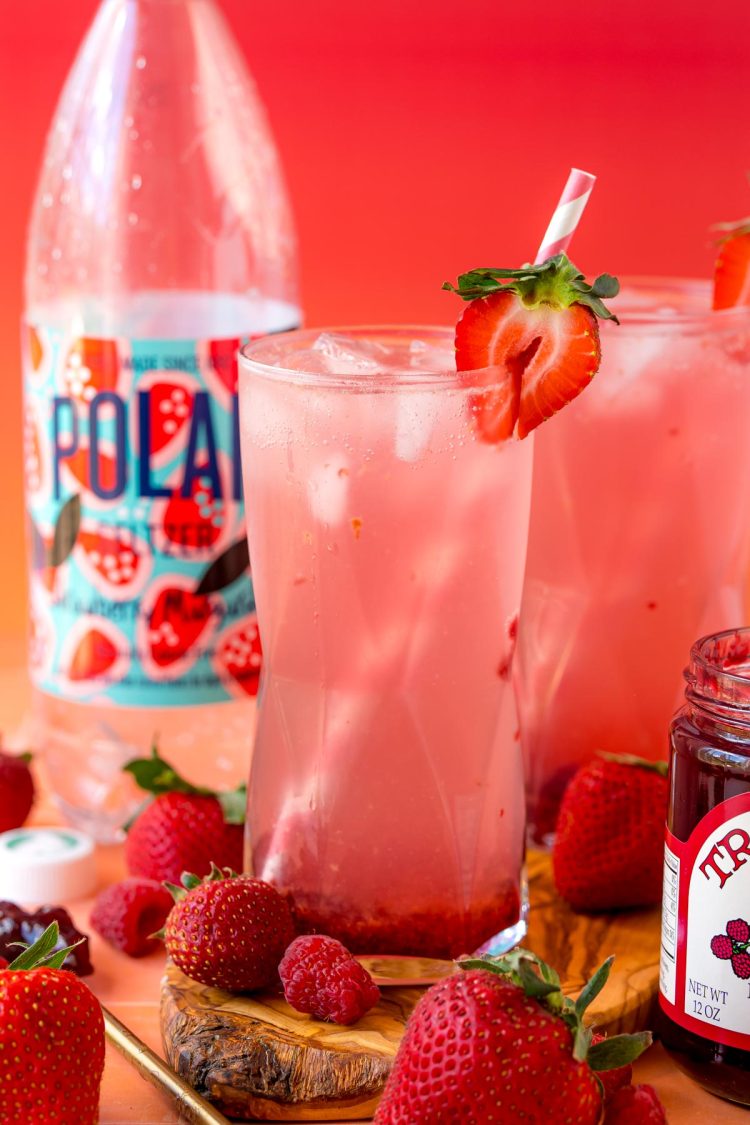 This Jam Seltzer drink recipe is said to be the new drink of summer! It's incredibly refreshing with just a hint of sweetness from the jam. The original raspberry lychee and lime version became popular thanks to TikTok user katchaomeow. Since then, the platform has seen tons of users making this fun mocktail with all kinds of jam and seltzer flavors!
I'm a big fan of trendy TikTok drinks! They almost never disappoint! The Rumchata Malibu Lime and Soda is definitely a favorite and both the Corona Sunrise and Dirty Soda are popular for good reason! So what is it about this newest drink that's caught everyone's attention?
It sounds weird but it's actually really tasty (as long as you use good jam) and it's extremely easy and fast to make! So It's a pretty quick experiment for people to try at home – especially since jam and seltzer are pretty common ingredients many people already have on hand!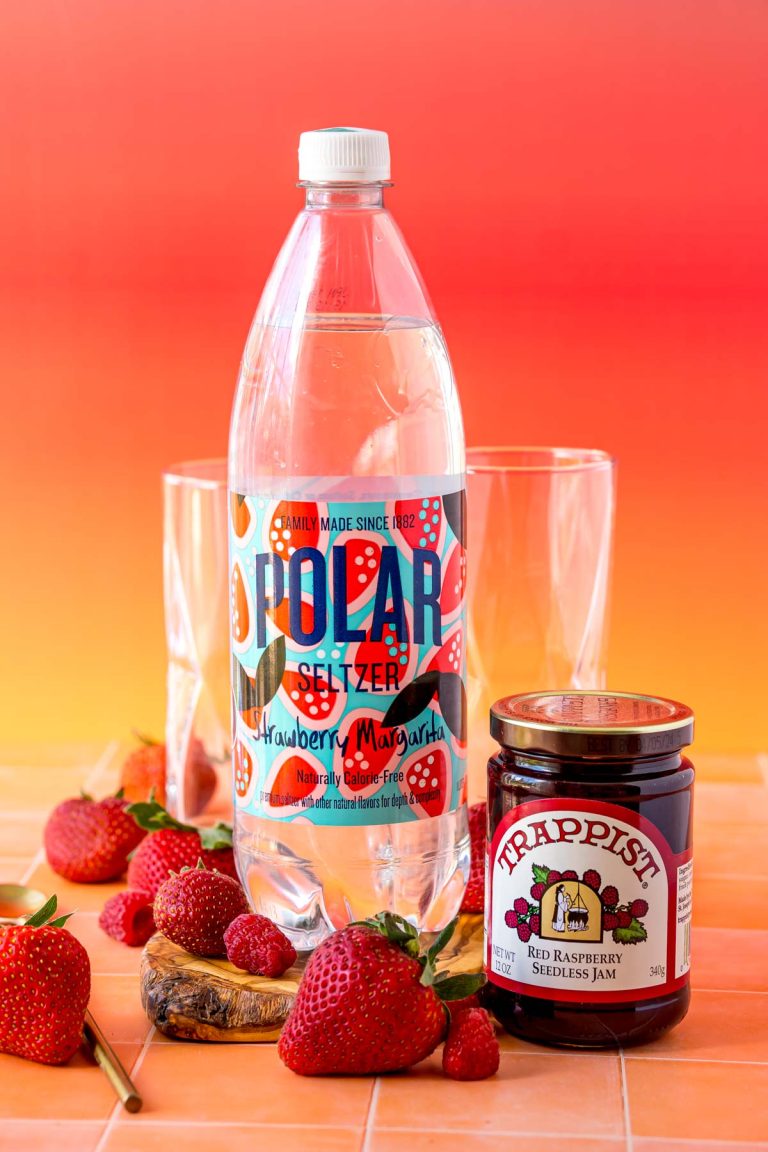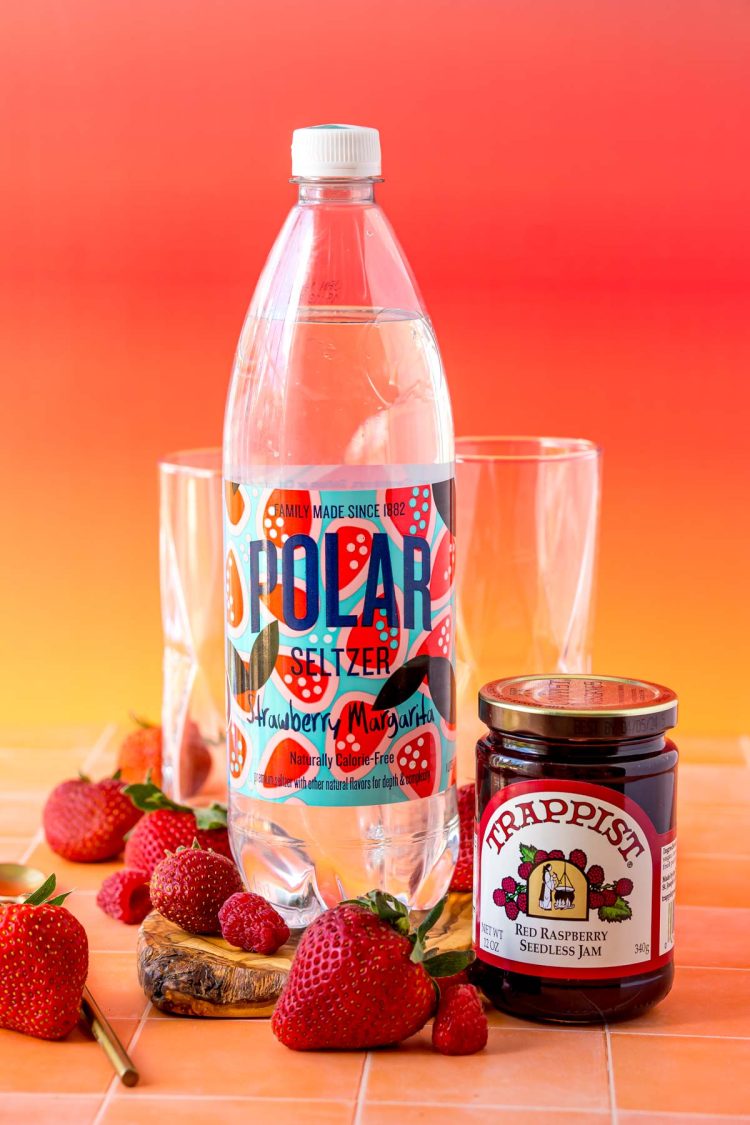 Ingredients Needed:
All you need is Jam (seedless preferred) and seltzer. You can pick your favorite flavors and get creative! For this version, we're using raspberry jam and Polar Strawberry Margarita seltzer (one of the summer flavors this year).
Flavor Combination Ideas
Raspberry Jam with Lime Seltzer
Pineapple Jam with Coconut Seltzer
Strawberry Jam with Berry Seltzer
Orange Marmalade with Vanilla Seltzer
Blueberry Jam with Lemon Seltzer
How To Make Jam Seltzer
As I said before, this is a really simple recipe. Simply add the jam to a highball glass (I recommend starting with about 1 or 1.5 tablespoons) and pour in the seltzer. Stir to break up the jam and enjoy. Add more jam if desired for a stronger fruit flavor or extra sweetness.
Many TikTok users have been adding fresh lime and lemon juice or even herbs to their recipes, these flavor components would make lovely additions! Try strawberry basil, raspberry mint, or lemon blueberry!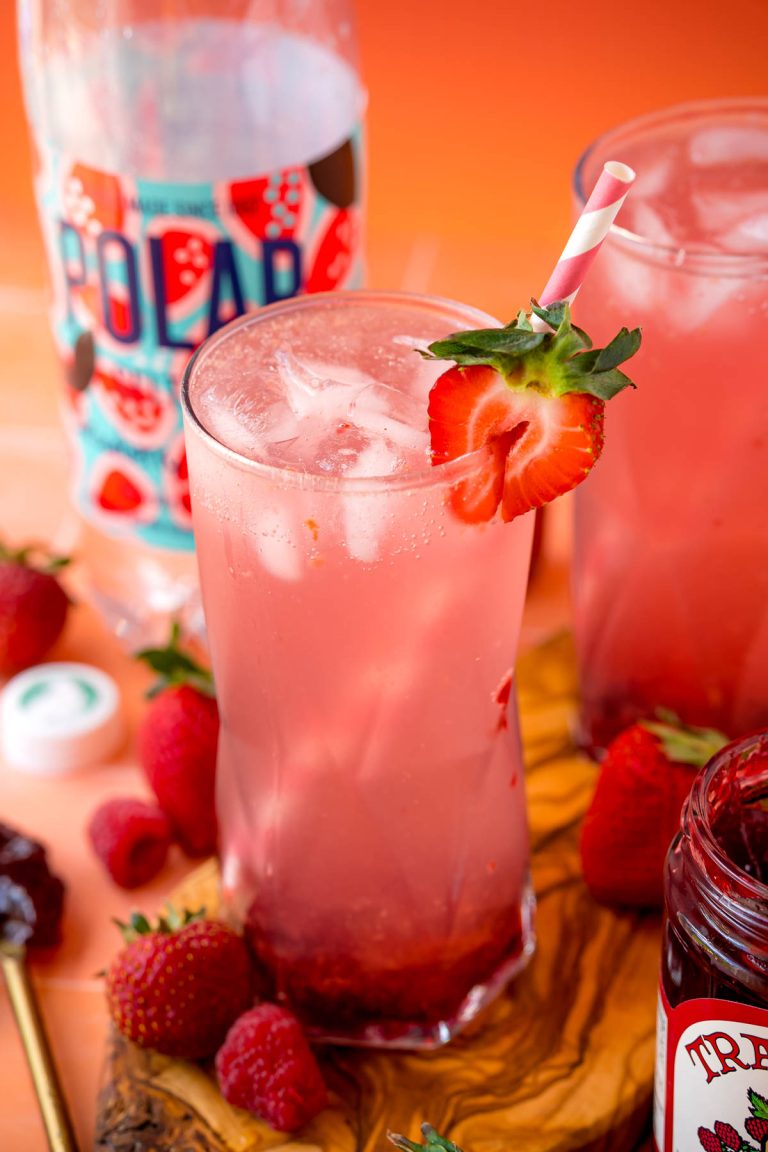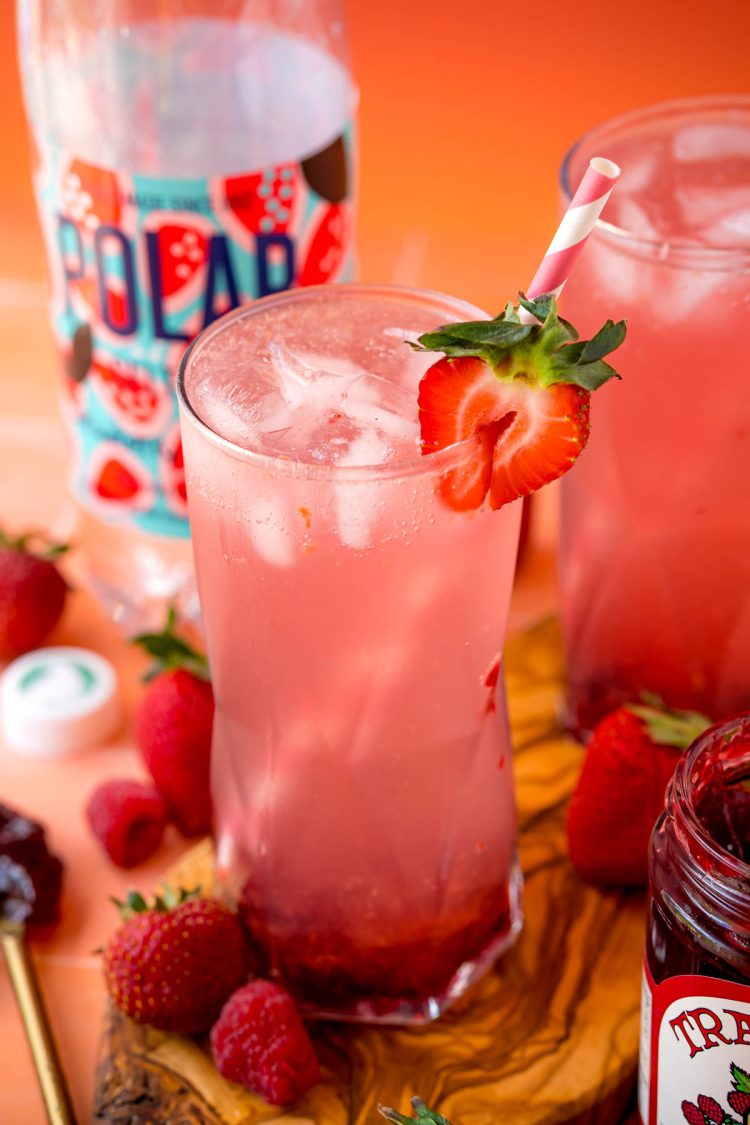 Frequently Asked Questions
Does the Jam Dissolve?
No, it will break up a bit when stirred but will not become liquid. If you don't like drinks with pulp then I would probably recommend skipping this recipe.
Can I Make This Ahead Of Time?
I really wouldn't recommend it since the seltzer would go flat and with it just being the two ingredients, it's best to just mix it up when you're ready to enjoy it.
Can I Make It Alcoholic?
Yes, you definitely can! Use your favorite hard seltzer like Truly or White Claw or a regular seltzer with a shot of vodka!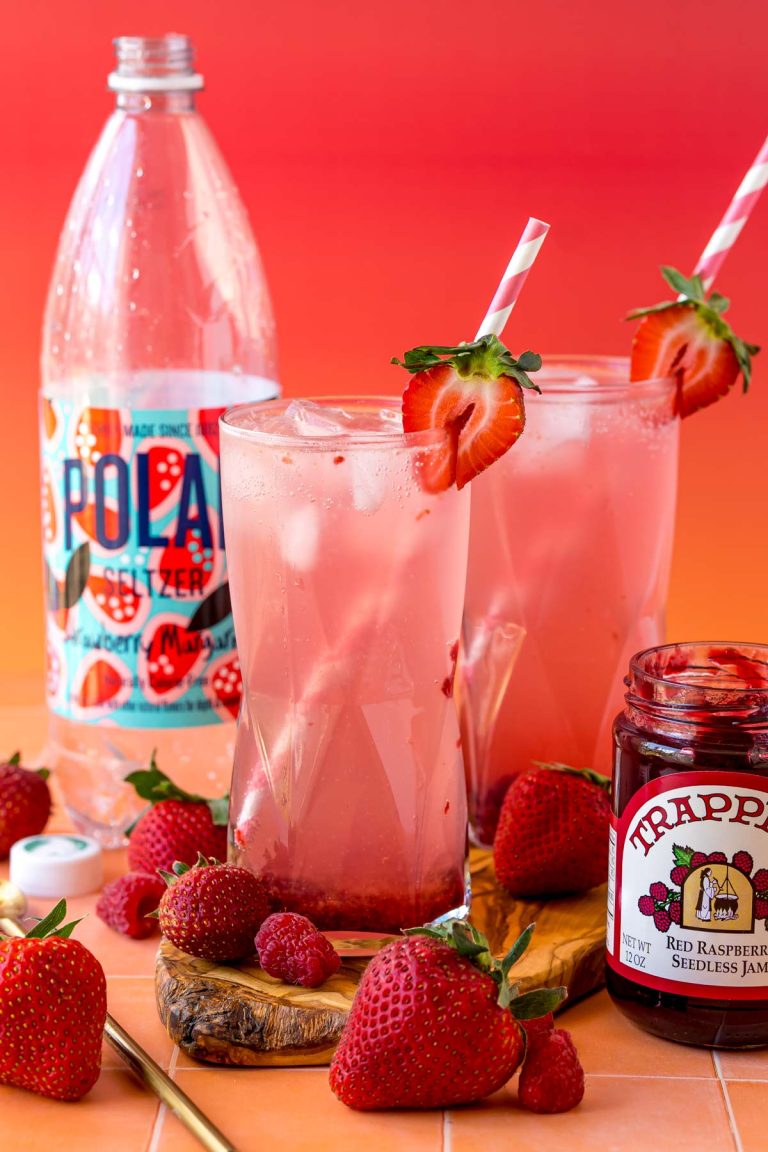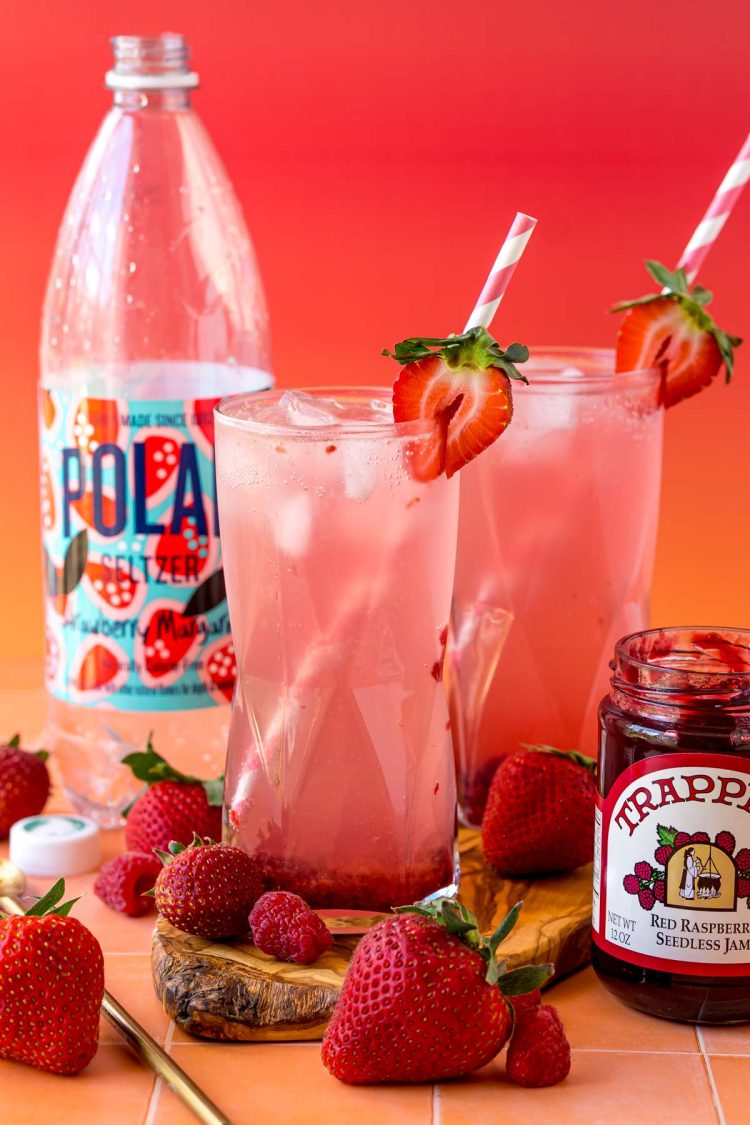 👋 Let's Connect!
If you've tried this recipe, please let me know how you liked it in the comments below and leave a review; I love hearing from you! And don't forget to tag me – @sugarandsoulco – on Instagram and Pinterest with your photos or join our Busy Family Recipes Facebook Community and share them there!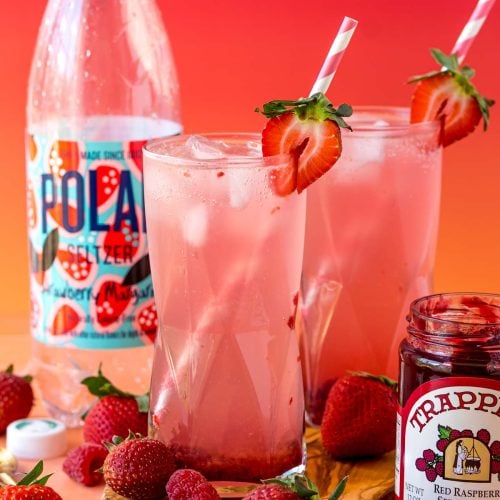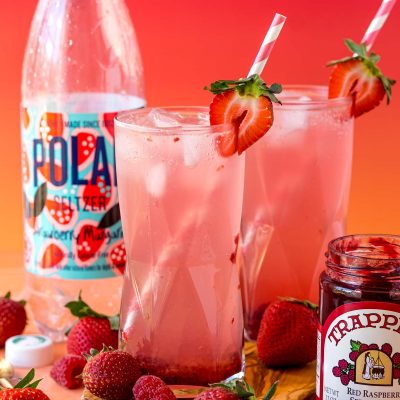 Jam Seltzer
This Jam Seltzer recipe is an easy two-ingredient summer mocktail trending on TikTok and super customizable! Whip it up in just a couple of minutes!
Ingredients
1-3

tablespoons

seedless jam

flavor of choice

12

ounces

seltzer

flavor of choice
Instructions
Add jam to a highball glass. 1 tablespoon for light sweetness or up to 3 tablespoons for more sweetness.

1-3 tablespoons seedless jam

Pour in the seltzer and stir to break up the jam.
Notes
This is a really refreshing drink.
Adjust jam amount to taste, but start with 1 tablespoon.
Pick any flavor jam or seltzer you want – there are so many flavor options and combos!
Nutrition
Calories:
56
kcal
Carbohydrates:
14
g
Protein:
0.1
g
Fat:
0.01
g
Monounsaturated Fat:
0.01
g
Sodium:
78
mg
Potassium:
22
mg
Fiber:
0.2
g
Sugar:
10
g
Vitamin C:
2
mg
Calcium:
21
mg
Iron:
0.1
mg