These Peanut Butter and Jelly Blondies are an easy dessert the whole family will love!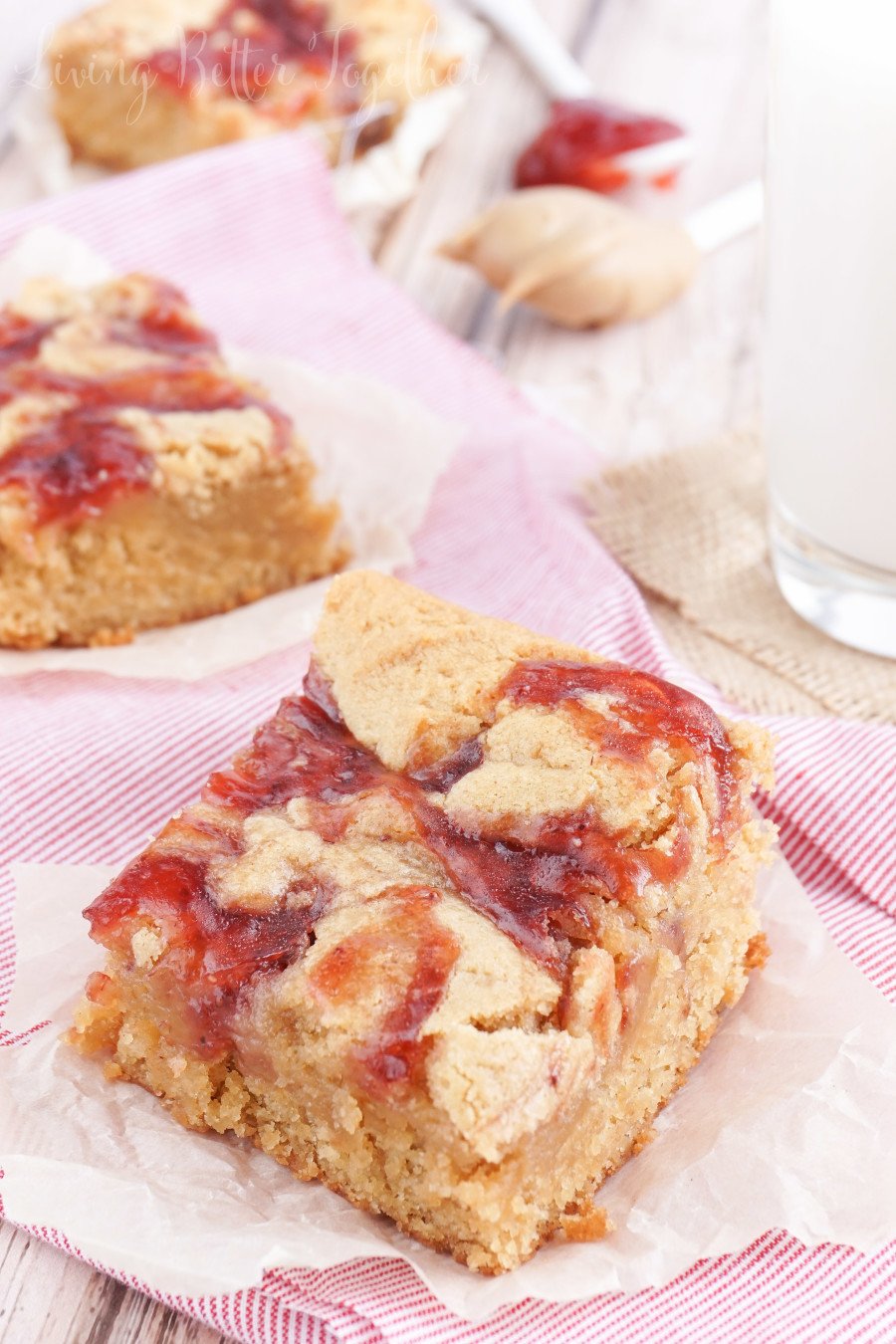 It's the first Thursday of the month! You know what that means, right? It's time for another Peanut Butter Bash recipe!!!
Can you tell I'm excited?
You should be too! This month's mystery ingredient was none other than JELLY!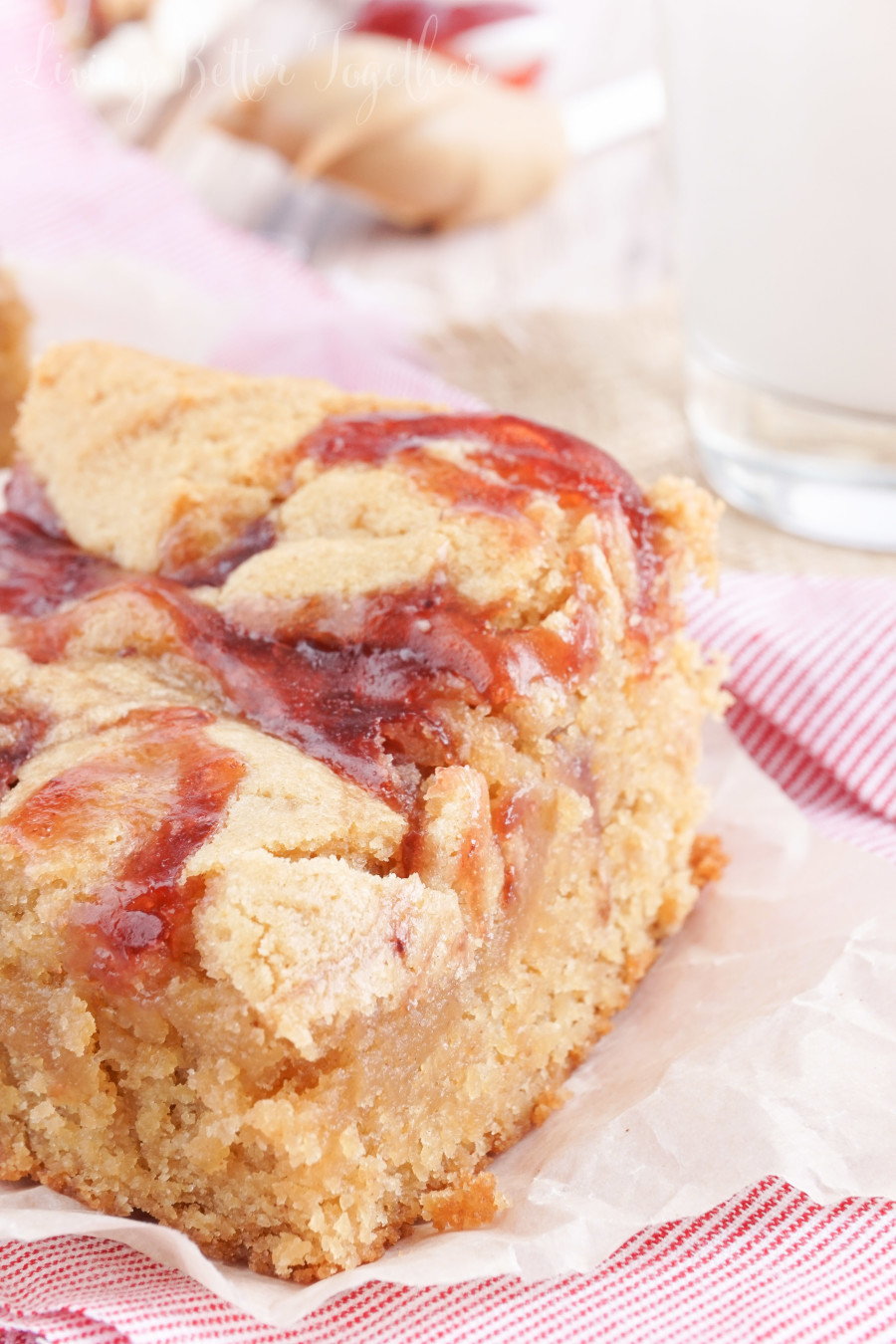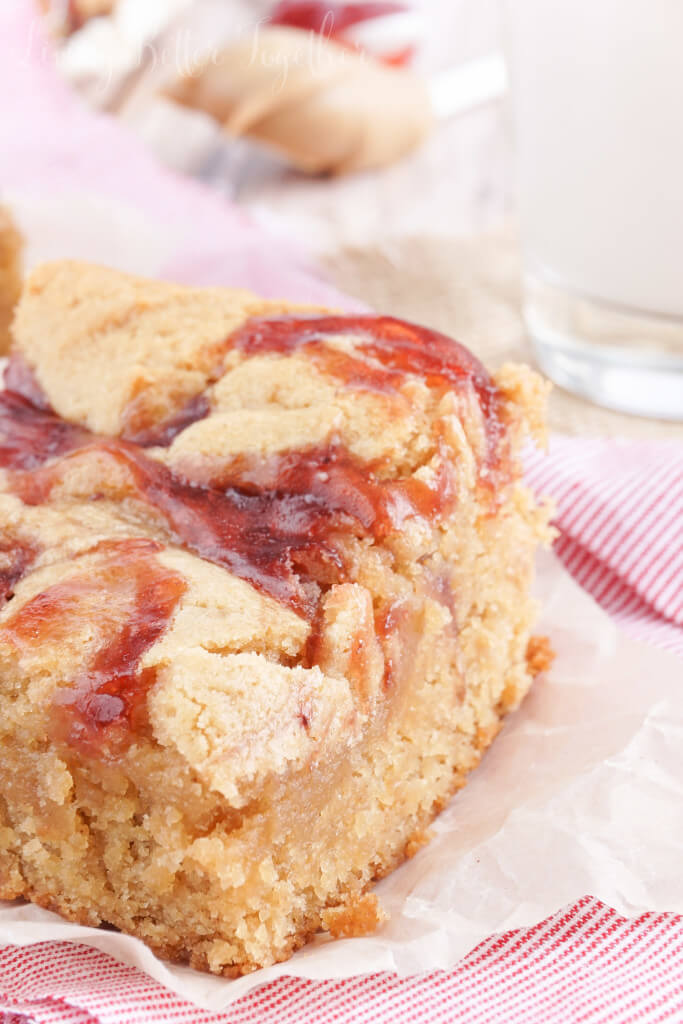 These Peanut Butter and Jelly Blondies are CrAzY good and if you're a lover of PB&J sandwiches than you're going to go gaga over these babies!
I mean, does it get any better than a sweet peanut buttery blondie rippled with strawberry jelly? Or grape, or apricot, or whatever jelly strikes your fancy! REALLY! This recipe was meant to be personalized!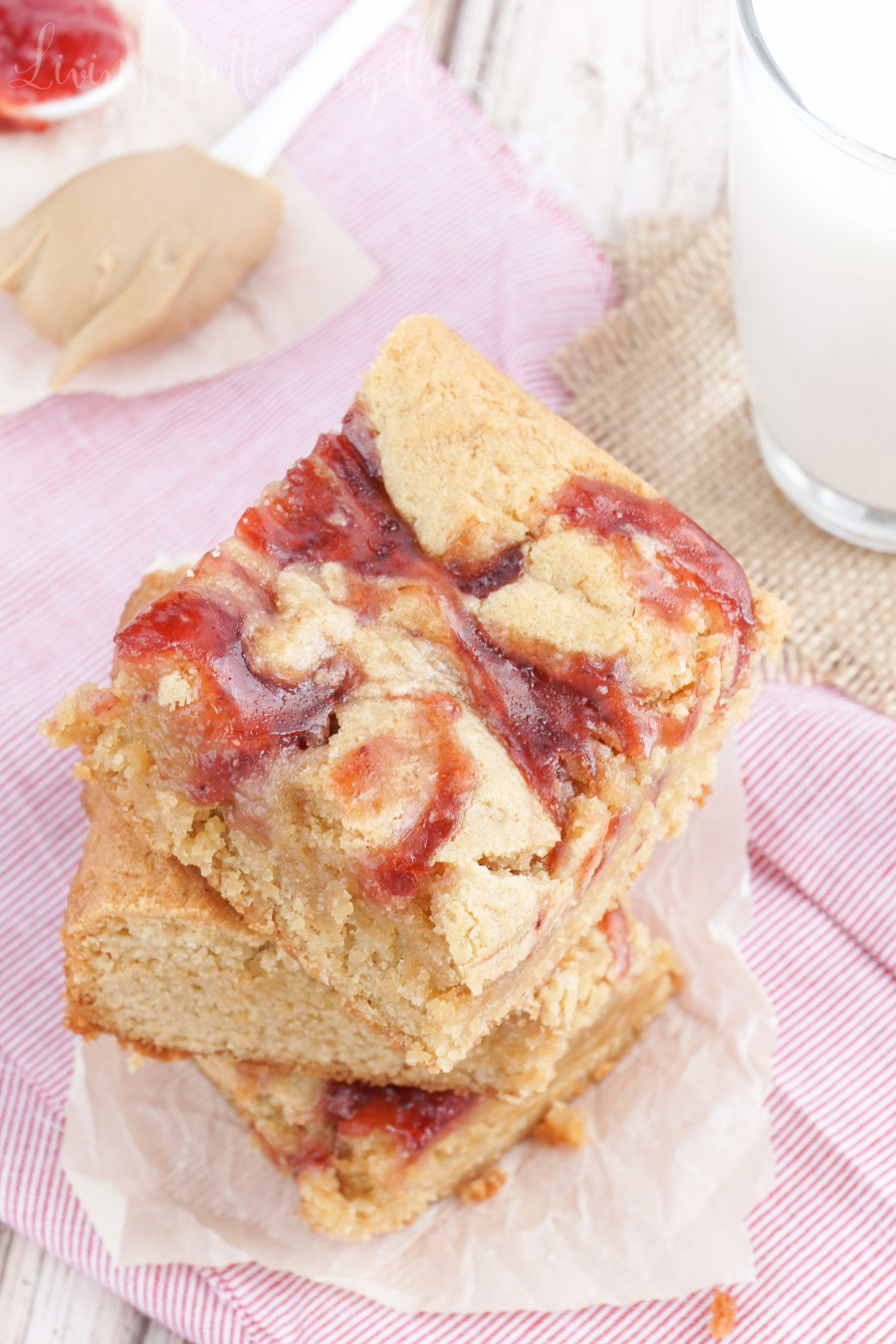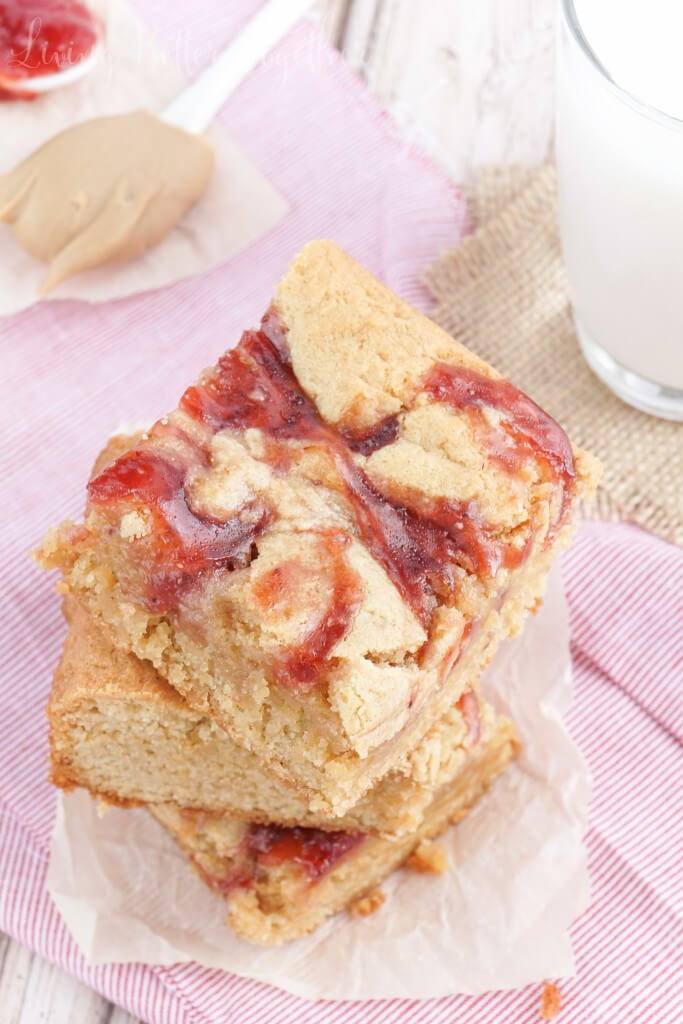 This recipe was adapted from my Peanut Butter Fluff Blondies, and you can easily add in peanut butter chips for extra bits of tasty goodness!
I love this recipe because it's not too sweet and it's got a nice burst of bright fruit to match that cozy peanut butter flavor! Whether you make it for the kids or a trip down memory lane, these blondies won't disappoint!
Don't forget to check out the other Peanut Butter Bash recipes below and some of my past recipes like these Peanut Butter & Chocolate Pudding Cookies and this Peanut Butter & Oatmeal Mug Cake!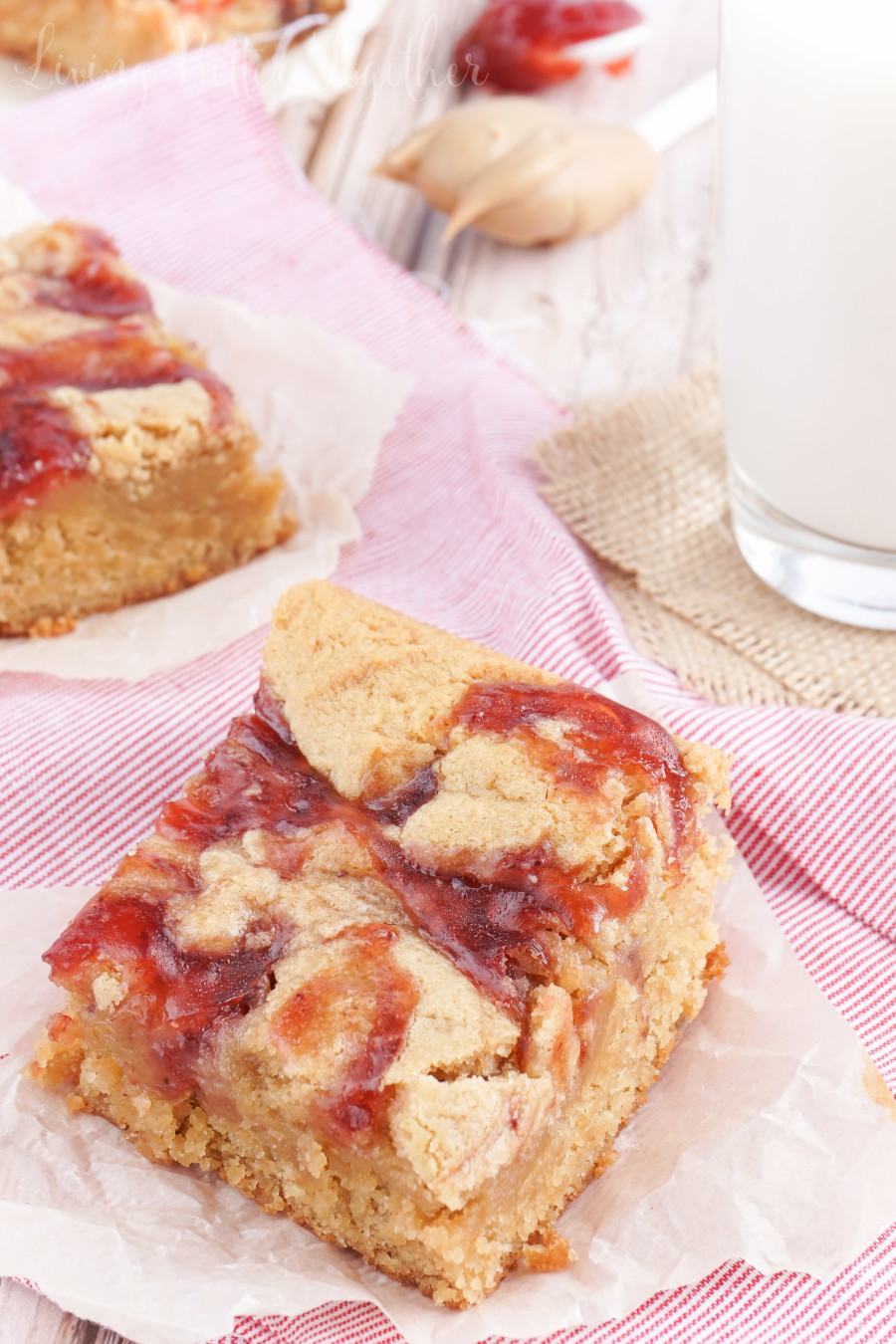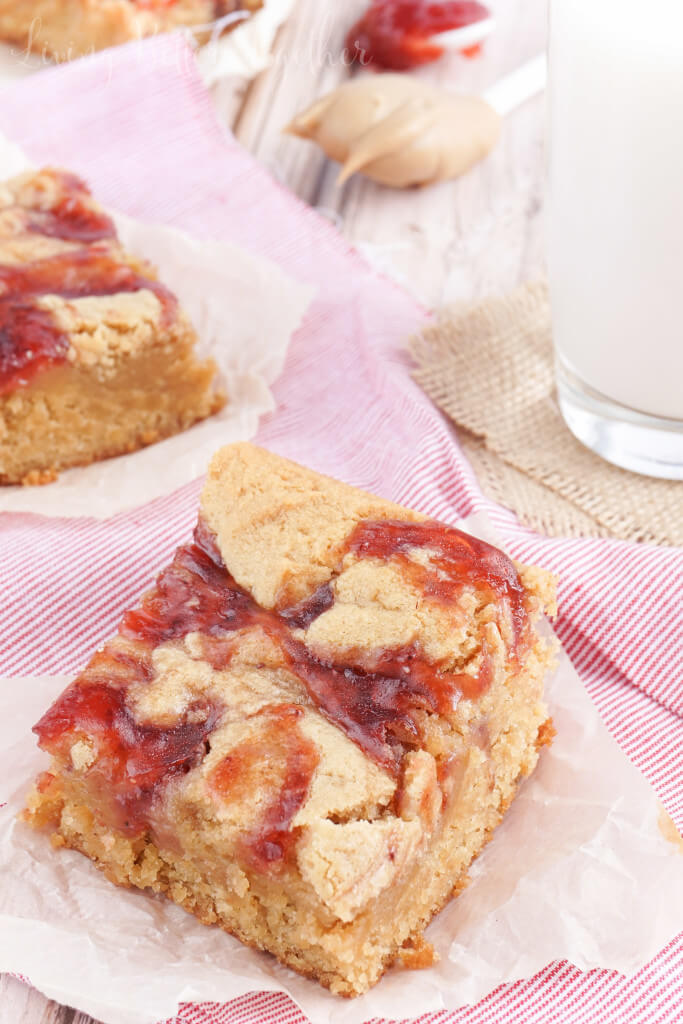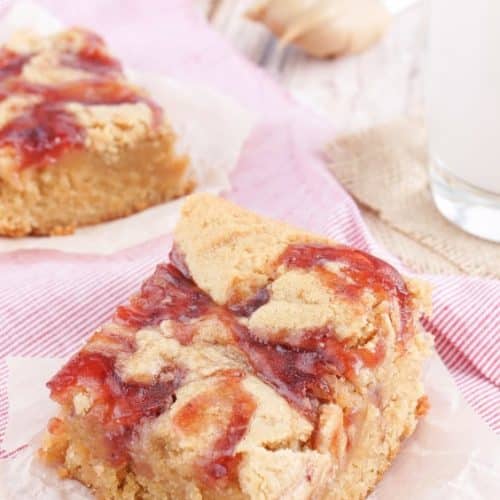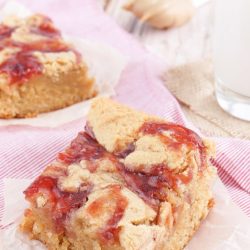 Peanut Butter and Jelly Blondies
These Peanut Butter and Jelly Blondies are an easy dessert the whole family will love!
Instructions
Preheat oven to 350 F.

Cream butter, brown sugar, and peanut butter until creamy.

Add eggs and vanilla and continue to mix.

In a separate bowl, mix flour, baking powder, and salt together.

Slowly add flour mixture to the butter mix, mixing each time you add some.

Stir in peanut butter chips.

Add the batter to a greased 9 x 9 or 8 x 8 pan, make sure it's spread out evenly and covering the whole pan.

Drop the jelly on top of the batter in the pan and spread it around.

Bake for 35 to 40 minutes.
Notes
If making in a 9 x 13-inch pan, double the recipe and add a 1/2 cup of butter.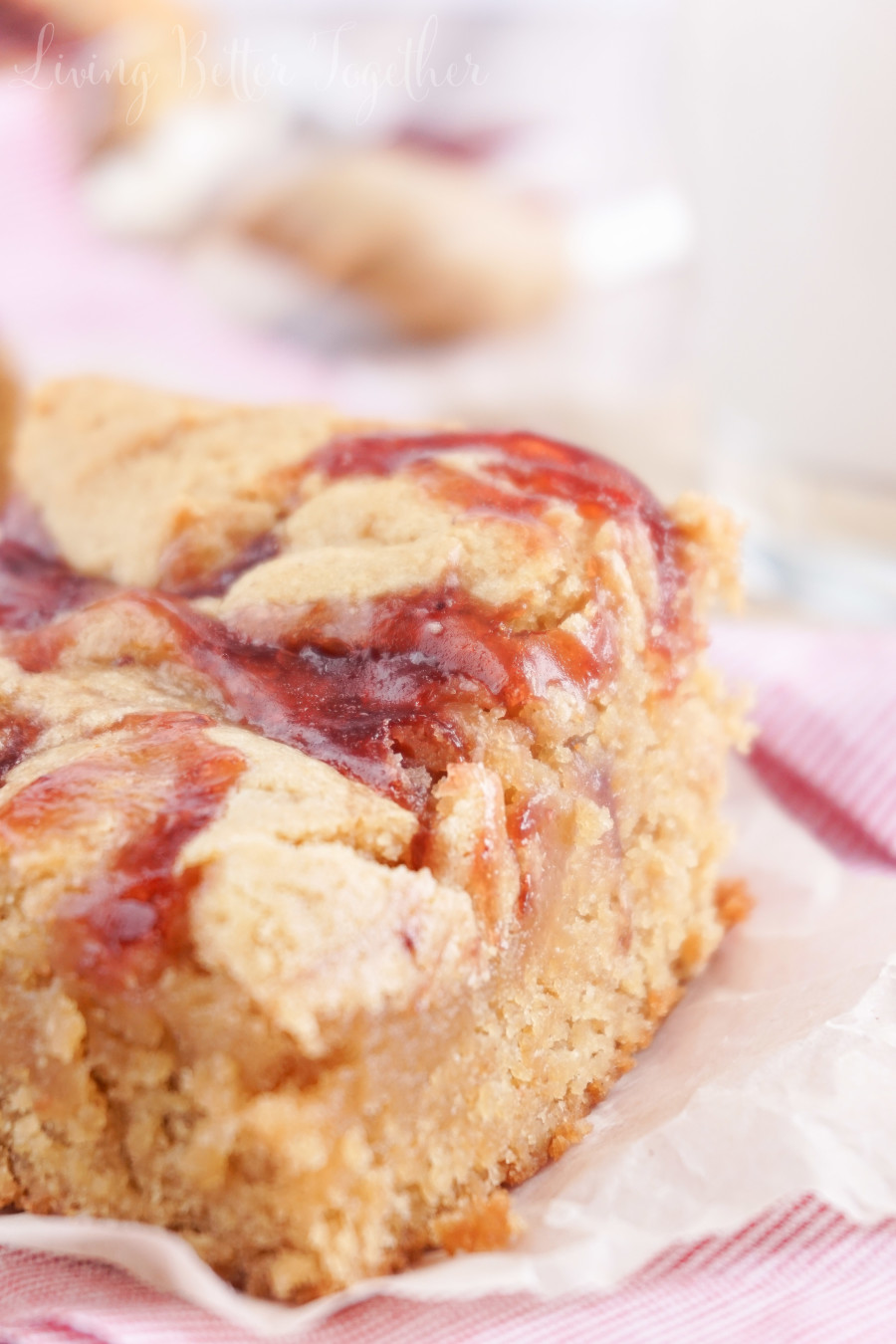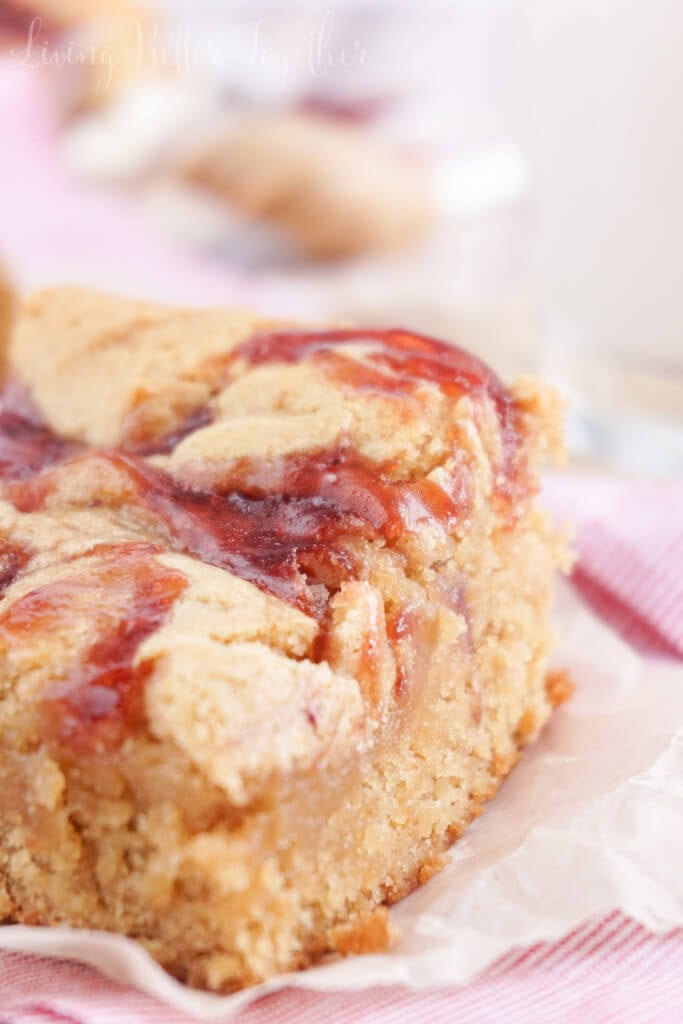 You might also like: