This Peanut Butter & Oatmeal Mug Cake is a simple and fast, sweet and salty fix for dessert or breakfast, it's ready in just 5 minutes!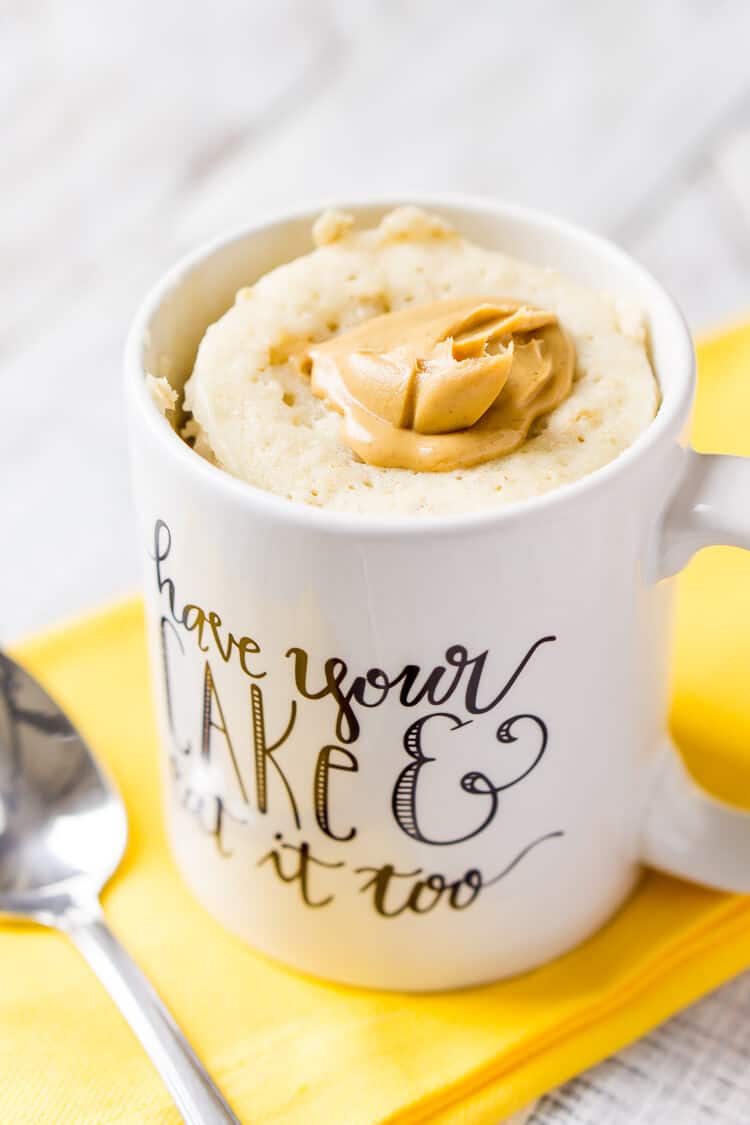 Okay, okay, I shouldn't be encouraging cake for breakfast, but it's got oatmeal in it and it's served in a mug. Plus it tastes like peanut butter toast, so hey! Why not!
You see, I make a pretty good argument (it must be the law firm rubbing off on me) and you're already telling yourself it's okay to enjoy this little cake with your sweetie and a cup of coffee over the morning paper. And it definitely is, this is your life… it's time to start living it right!
And by right, I totally mean cake for breakfast!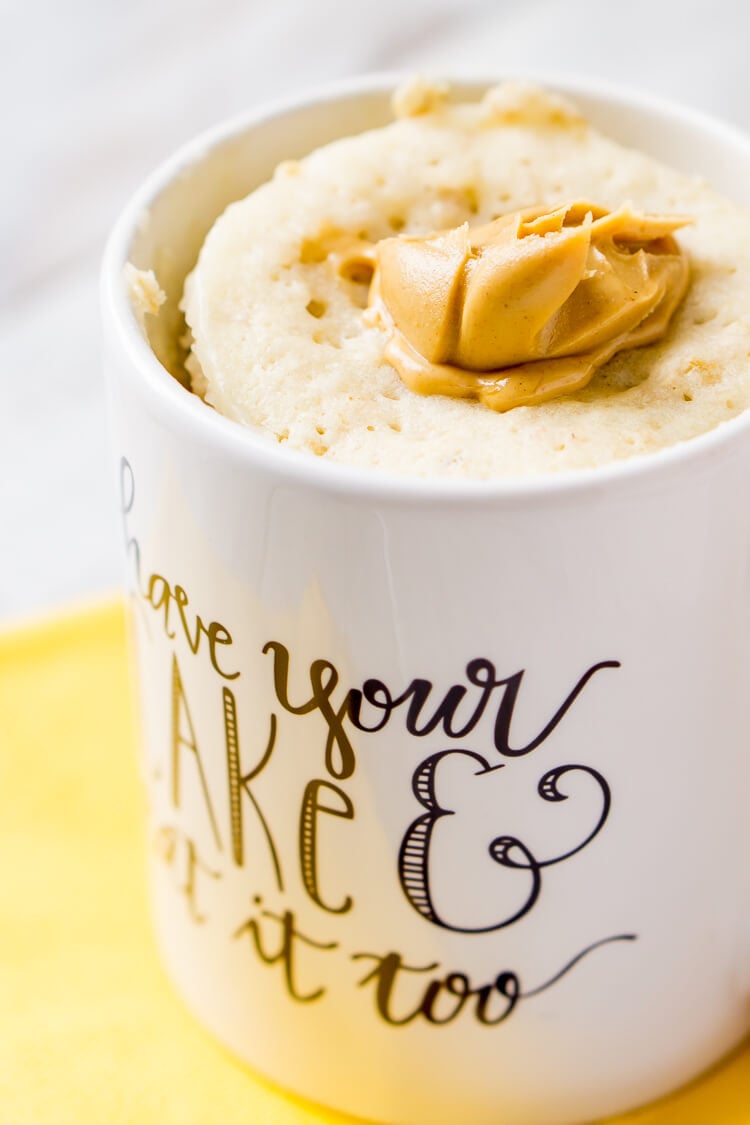 Soooooo…. did you guys all notice something new about the blog today? Stephanie from How Sweet Designs gave it a pretty little makeover! It's so fresh and clean and I'm completely in love! There are still a few tweaks to be made, but I'm so happy with how it turned out and it's so nice to have something a bit more ME! If you're in the market for a new blog design, I can't recommend Stephanie enough, she was so patient with me and my indecisiveness and an absolute pleasure to work with!
But back to this cake! A lot of people might say mug cakes are out, but guess what, they're great for people like me with no self-control when it comes to sweet stuff. Mug cakes are the perfect fix when you just need a little something!
This is a double batch mug cake, making it perfect to enjoy with that special someone, Valentine's Day is approaching after all! A light and fluffy old fashioned oatmeal cake with a rich peanut butter center, it tastes just like peanut butter toast! But feel free to cut the recipe in half to enjoy a smaller portion!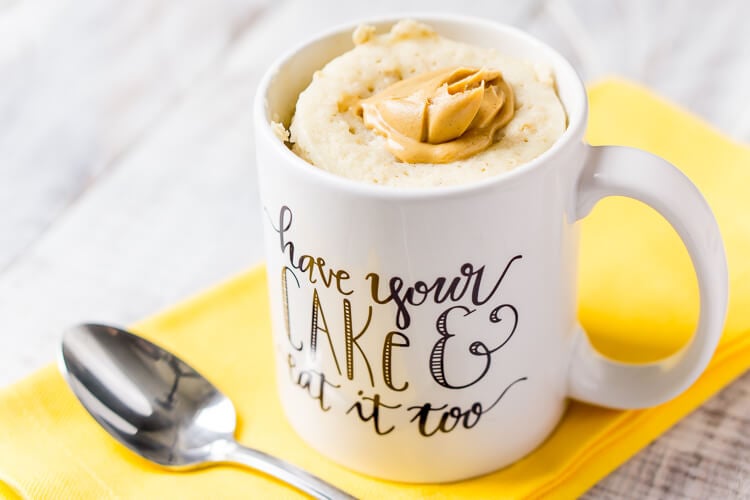 Peanut Butter & Oatmeal Mug Cake for Two
This Peanut Butter & Oatmeal Mug Cake is a simple and fast, sweet and salty fix for dessert or breakfast, it's ready in just 5 minutes!
Ingredients
6 tablespoons milk
2 tablespoons vegetable oil
2 tablespoons sugar
6 tablespoons all-purpose flour
3 tablespoons quick oatmeal
½ teaspoon baking powder
¼ teaspoon salt
3 tablespoons peanut butter
Instructions
Whisk milk, vegetable oil, and sugar together in a 12 oz. or large mug.
Whisk in the flour until smooth.
Whisk in the oatmeal, baking powder, and salt until full incorporated.
Spoon 2 tablespoons of peanut butter on top and push slightly into the batter.
Microwave on HIGH for 30 seconds, and then in 15-second bursts until the top looks dry and cooked and springs back when pressed with a finger. Mine took about 90 seconds to cook.
Top with the remaining tablespoon of peanut butter and let stand at least 5 minutes before eating.
Notes
Slightly Adapted from
The Kitchn
.
Throw a small handful of mini chocolate chips into the batter for extra fun!
This post was updated January 23, 2017.
I love to blend my traditional Maine roots and millennial imagination. I have a serious sweet tooth, an Audible addiction, and I'm always up for exploring new places!