This post may contain affiliate links. Using these links, I earn a small commission at no additional cost to you!
Blueberry Coffee Cake Muffins are made with tangy buttermilk and delicious blueberries for a yummy breakfast muffin topped with a sugary butter crumble.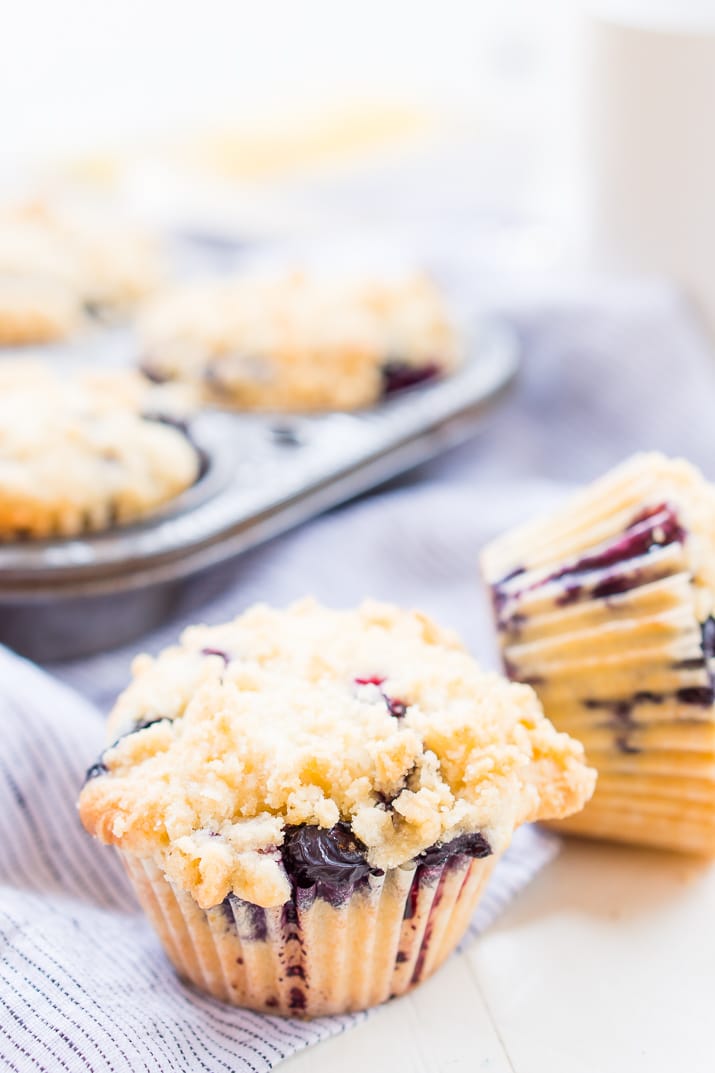 Blueberry Coffee Cake Muffins
PIN IT TO YOUR RECIPES BOARD ON PINTEREST!
FOLLOW SUGAR & SOUL ON PINTEREST FOR MORE GREAT RECIPES!
I think my favorite day of the week is Sunday. You'd think it would be Friday or Saturday because the weekend is still ahead of me, but there's just something about Sunday's that are slow and lazy and perfect. As perfect like these Blueberry Coffee Cake Muffins.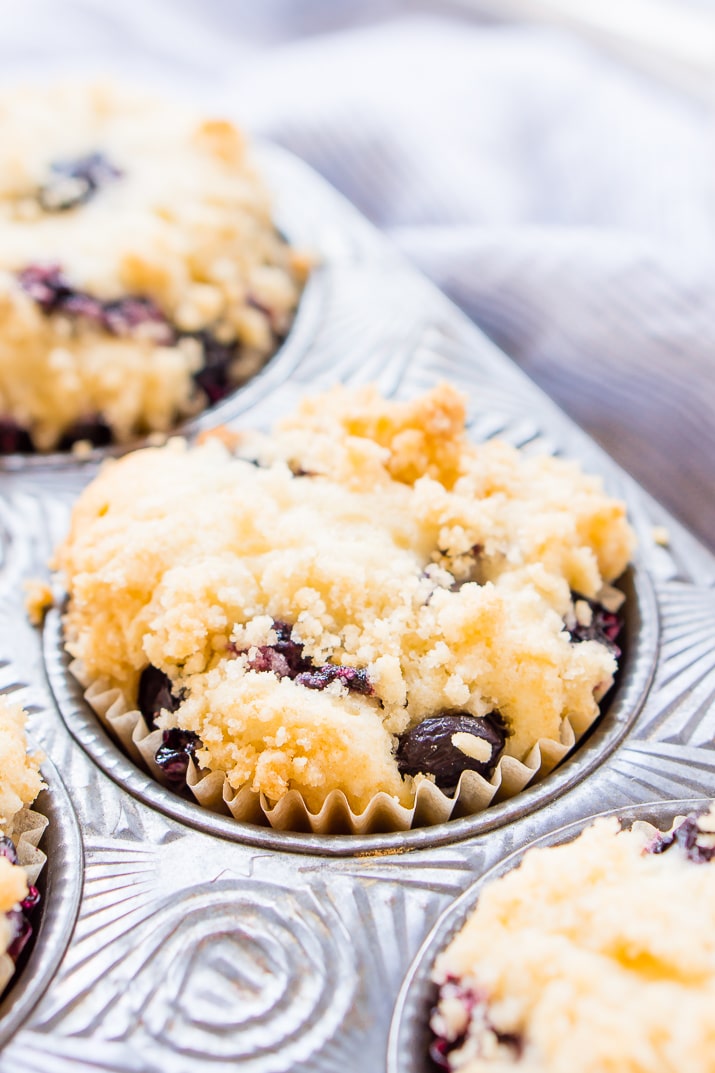 Blueberry season is upon us here in Maine and those juicy little berries are bountiful and blue and I just want to make ALL the things with them! Including my Blueberry Barbecue Sauce and about a million batches of these Blueberry Coffee Cake Muffins because they are THAT good!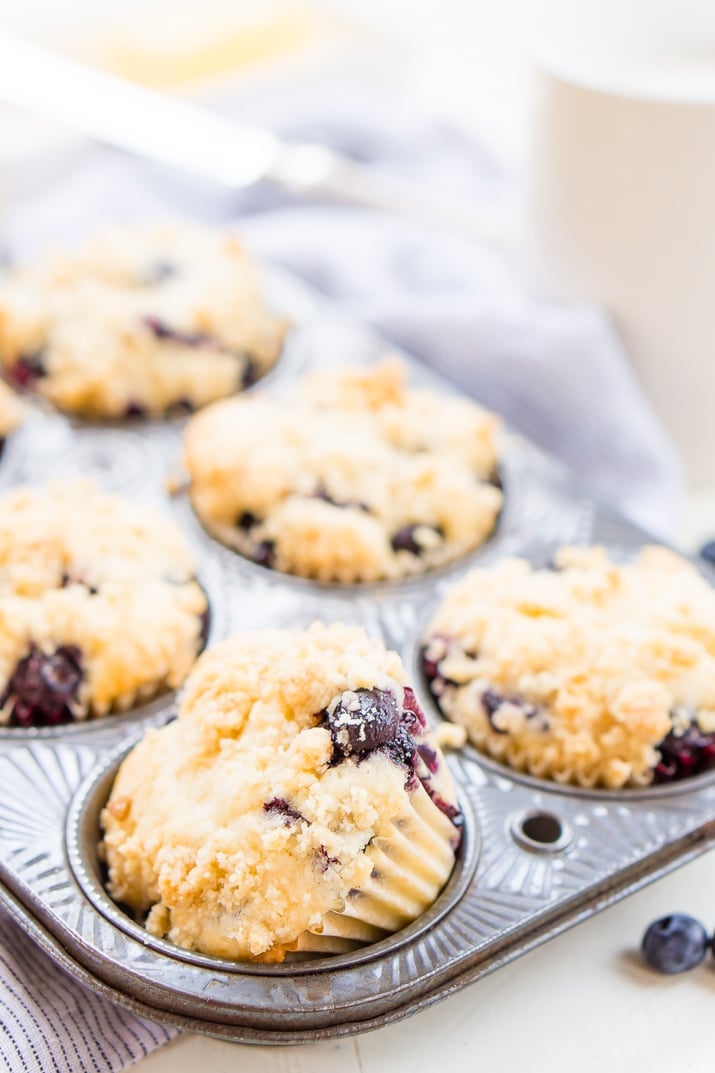 These muffins are pretty much everything I love about breakfast: buttery, sugary, fruity, carby… <<< totally a thing, right? These muffins are so delicious and the strawberry version is my most popular recipe!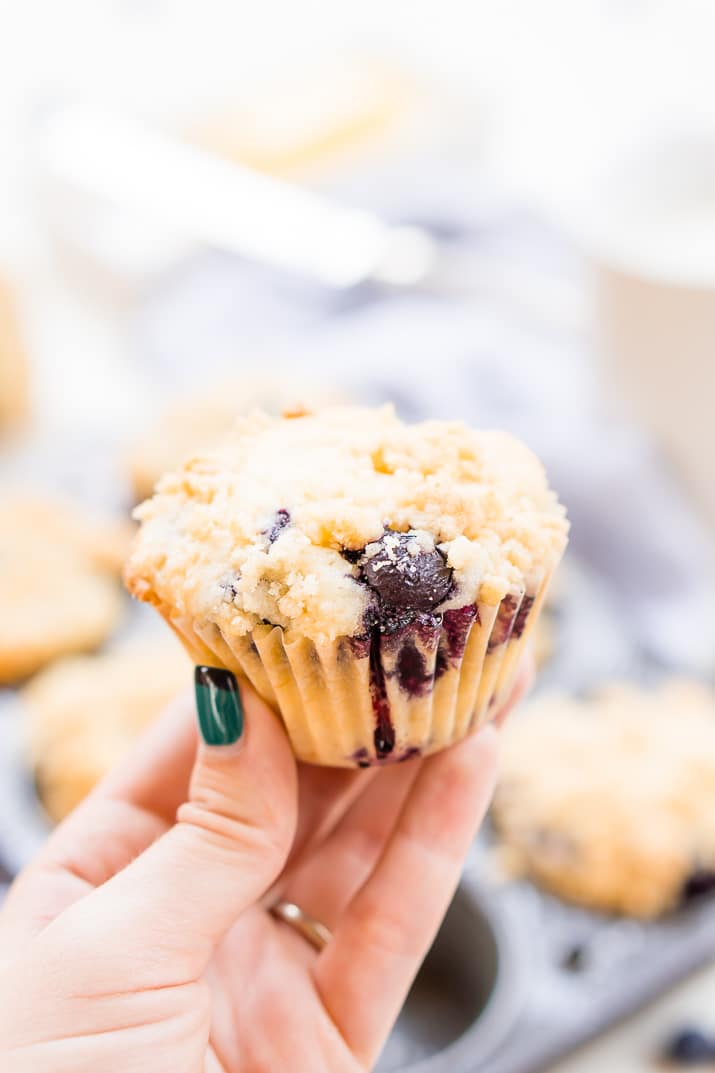 This is definitely one of those recipes that you'll make again and again and many will likely beg you for it. You can make this with frozen blueberries, but I have found the fresh works best and delivers a juicier final outcome!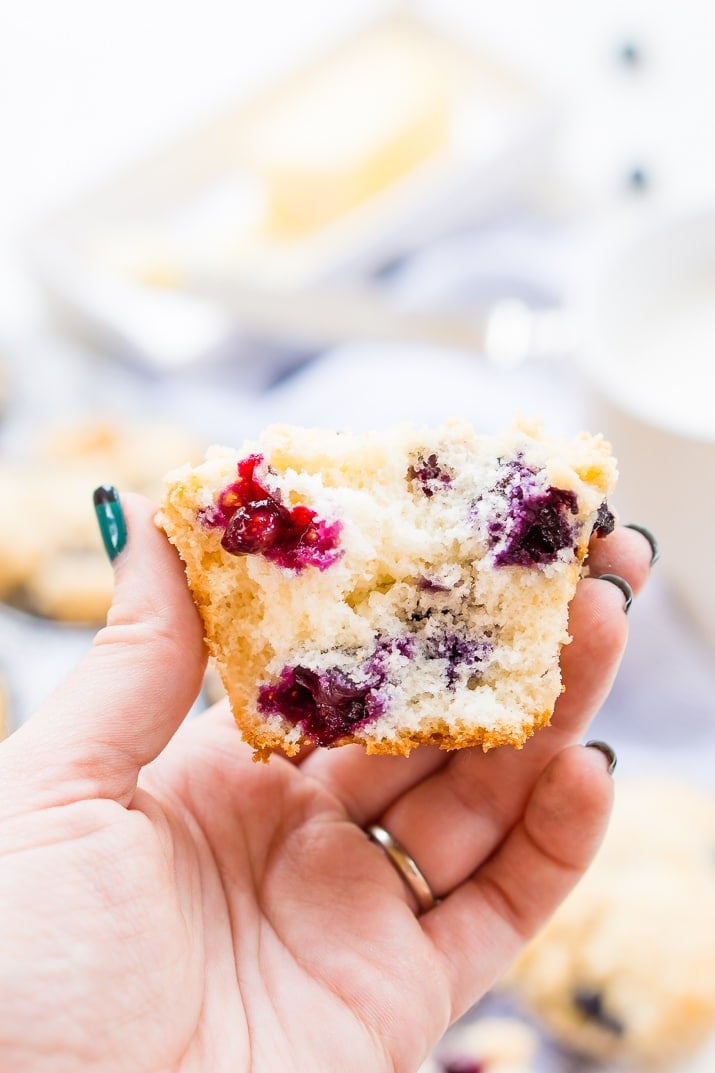 More Delicious Breakfast Dishes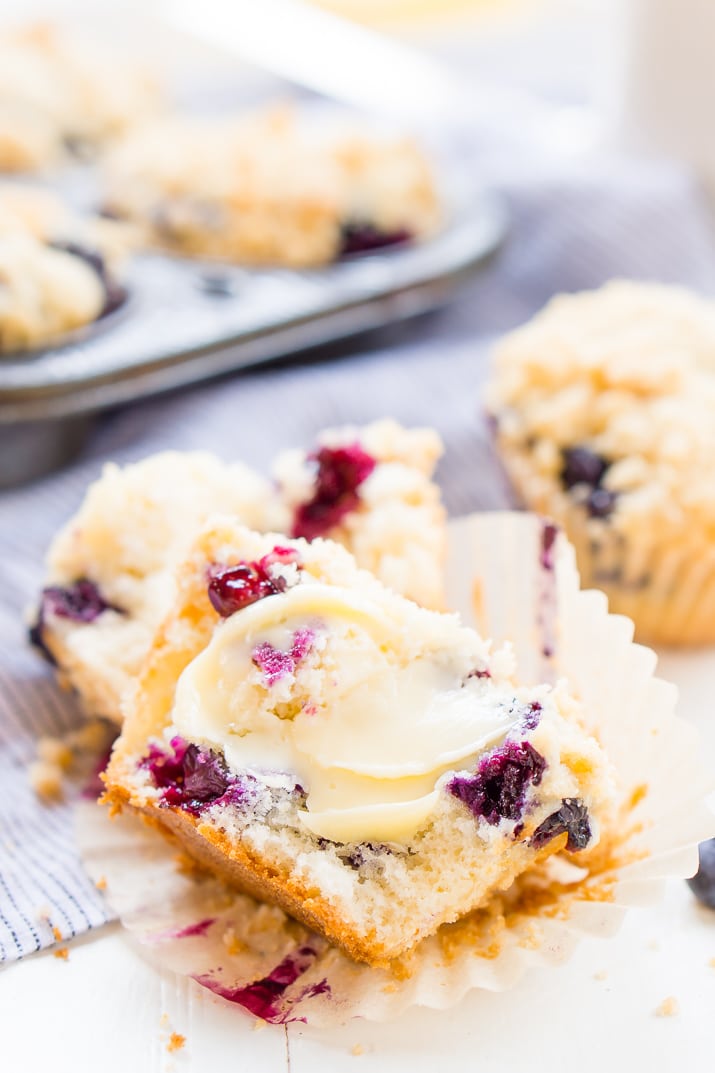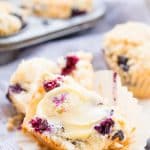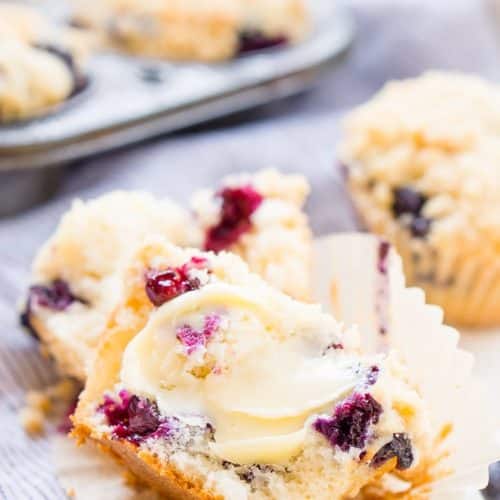 Blueberry Coffee Cake Muffins
Ingredients
Muffins
1/4

cup

unsalted butter, softened

3/4

cup

granulated sugar

1

large egg

1

teaspoon

vanilla

1 1/2

cups

all-purpose flour + 1 tablespoon, divided

2

teaspoons

baking powder

1/2

teaspoon

salt

1/2

cup

buttermilk

1 1/2

cups

blueberries, divided
Instructions
Muffins
Preheat over to 375 degrees F and line muffin pan with liners and set aside.

Beat softened butter and sugar together in a large mixing bowl. Beat in egg and vanilla. The mixture will be a bit lumpy, that's okay.

In a separate bowl, whisk together 1 1/2 cups of the flour, baking powder, and salt. Add the flour mix and buttermilk, alternating between the two 3 times until incorporated into the butter mix. Beat until completely combined.

In a small bowl, stir together about 1 cup of the blueberries and the extra tablespoon of all-purpose flour, make sure to coat. Gently fold blueberries into the batter. Add a 1/4 cup of batter to each muffin liner. Load up the tops of the muffins with remaining blueberries.
Crumble
In a mixing bowl, use your hands to mix the crumble ingredients until it looks like, well... a crumble. Sprinkle crumble evenly over the tops of the muffins.

Reduce oven heat to 350 degrees F and bake muffins for 18-20 minutes.