This Cocoa Puffs White Russian is a fun and unique twist on the classic cocktail made with Kahlua, vodka, cream and cocoa puffs. Perfect for late nights and brunch!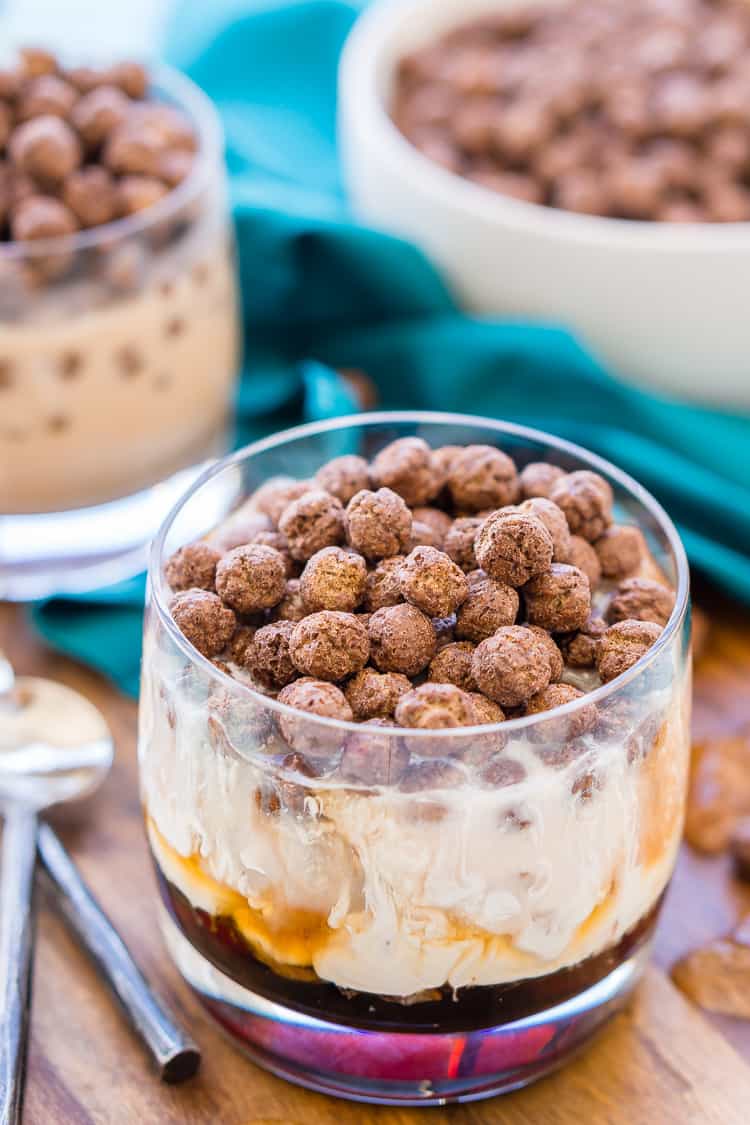 Cocoa Puffs White Russian
The White Russian is such a classic cocktail, but it can be so fun to give it a good twist! Happy Weekend! Are you all nursing St. Patrick's Day hangovers? Our St. Patty's Day celebrations were pretty minimal, we got sandwiches from one of our favorite restaurants that opened a new location in the next town over and then we went to see Beauty and the Beast <<< loved!
Anyways, as the Irish Cream and Guinness head on out, it's time to start mixing up cocktails for summer, which we'll do next week, but today, I'm sharing a twist on the White Russian cocktail that's rather fun and unique and great all year round.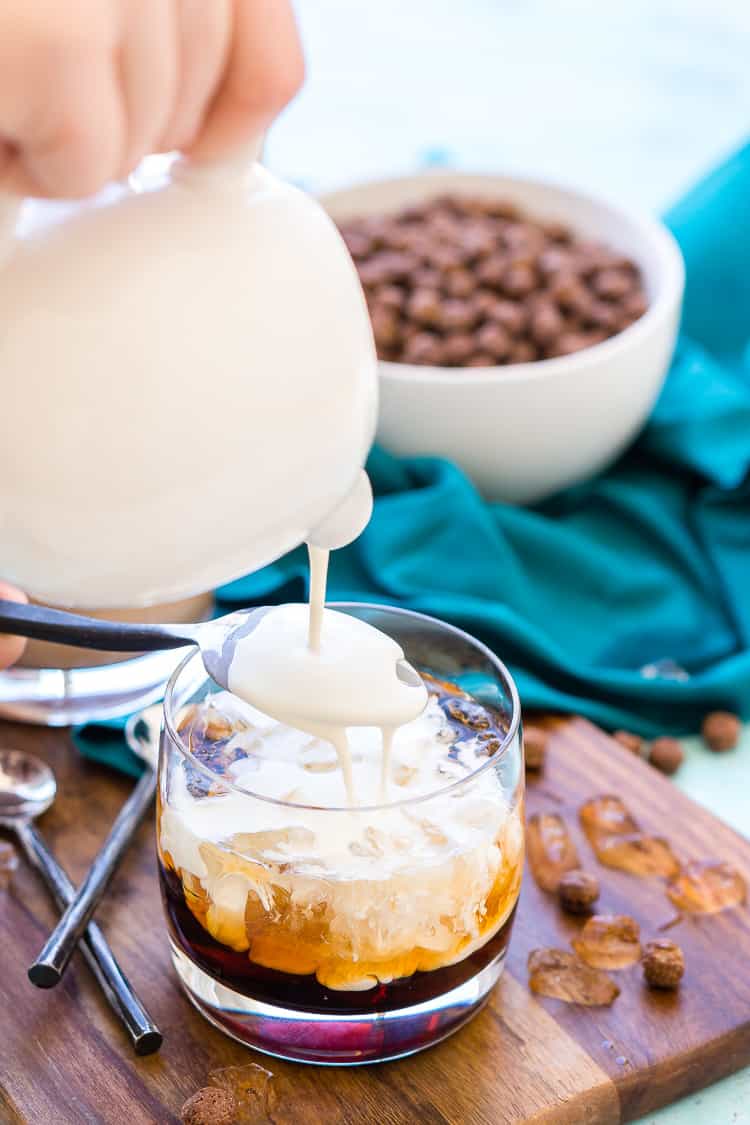 Many of you probably clicked over here to this post because you were intrigued, but I'm hoping that a few of you have found this post because you're one of a small bunch who've had this cocktail before – In ICELAND!
Wait, what? How is a White Russian with Cocoa Puffs Icelandic? Well, it is and it isn't. You see, in the heart of downtown Reykjavik, along Laugavegur street, sits the Lebowski Bar, as in The Big Lebowski.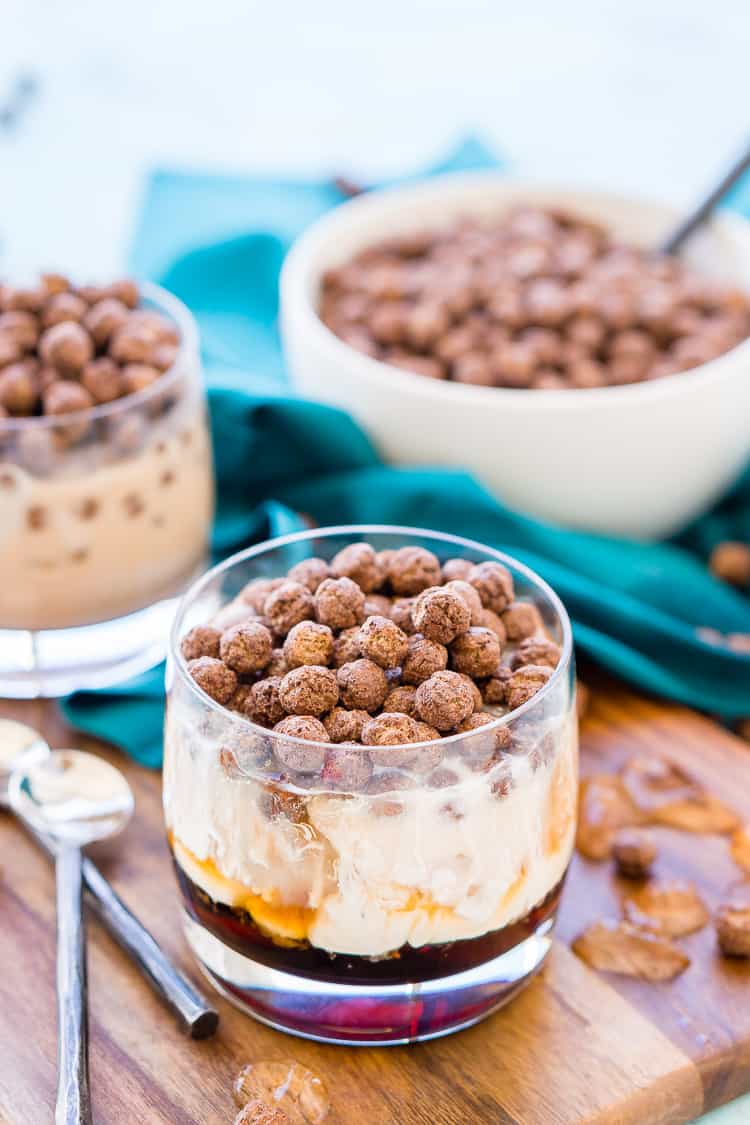 And at this bar, they serve White Russians, like there's a whole menu full of different White Russians – it's crazy! But if you join the Wake Up Reykjavik Food Tour, you get to try the Cocoa Puffs White Russians. They're kind of like the ultimate late night bowl of cereal! And it's rather genius, don't you think?
So of course, this cereal cocktail been on my list of things to recreate from my travels since my first trip to Iceland in October 2015. And I'm so excited it's finally happening because this is such a fun recipe!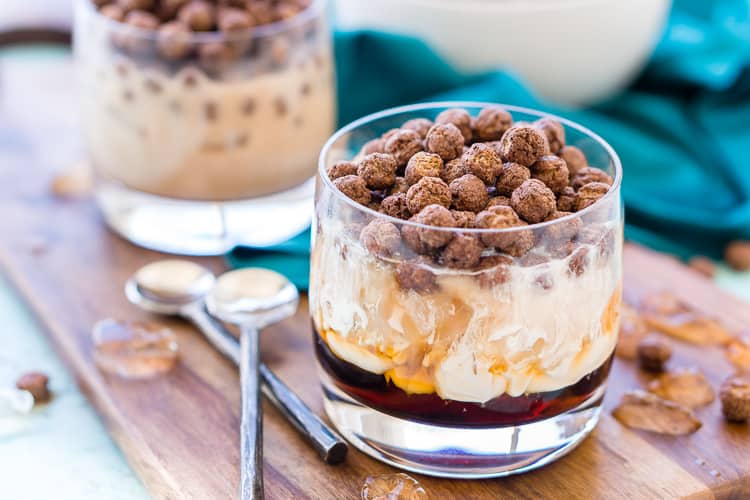 I mean, come on, cocktails and cereal, this could be the makings of a new trend and one I could totally get behind!
Now, White Russians aren't for everyone, they pack a serious punch when it comes to alcohol, I mean, they're pretty much straight booze with a touch of cream. So just know, that if you've never had a White Russian before, they're STRONG!
What's In A White Russian?
A White Russian is a cocktail made with vodka, coffee liqueur (such as Kahlúa or Tia Maria), and cream served with ice in an Old Fashioned glass.
Why Do They Call It A White Russian?
The traditional cocktail known as a Black Russian, which first appeared in 1949, becomes a White Russian with the addition of cream. Neither drink is Russian in origin, they get the name due to vodka being the primary ingredient.
How Do You Make A White Russian?
Fill a rocks glass with ice cubes.
Add coffee liqueur and vodka.
Finish up with a cream layer.
Tip: Ok, It may never be as pretty as the pictures. BUT, the layering is manageable at home – just pour the cream off the back of a spoon.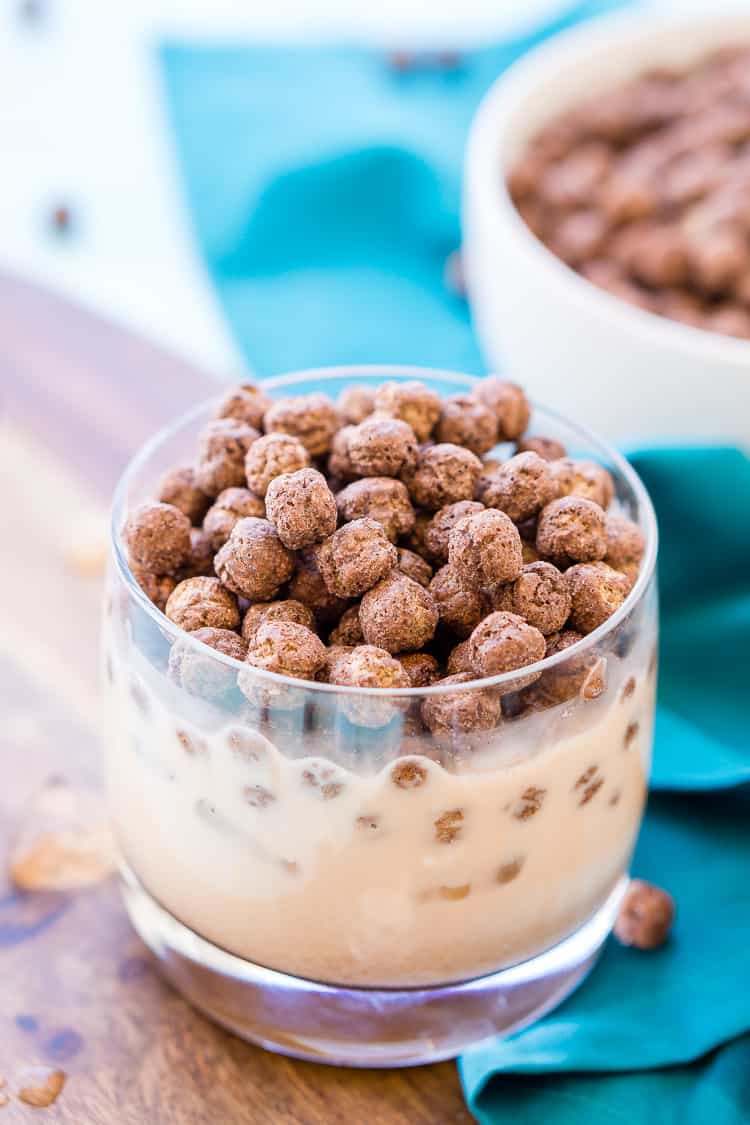 At the Lebowski Bar, they're served stirred, but everyone likes their White Russians a little differently, so you can stir them if you want or leave them unmixed. It's totally up to you and it's going to be delicious either way! You can also sub the heavy cream for milk if you'd like.
So what do you think? Intrigued? I hope so! Mix up this Cocoa Puffs White Russian just for you for a late night snack or serve them at your next brunch, everyone will love this simple yet creative cocktail!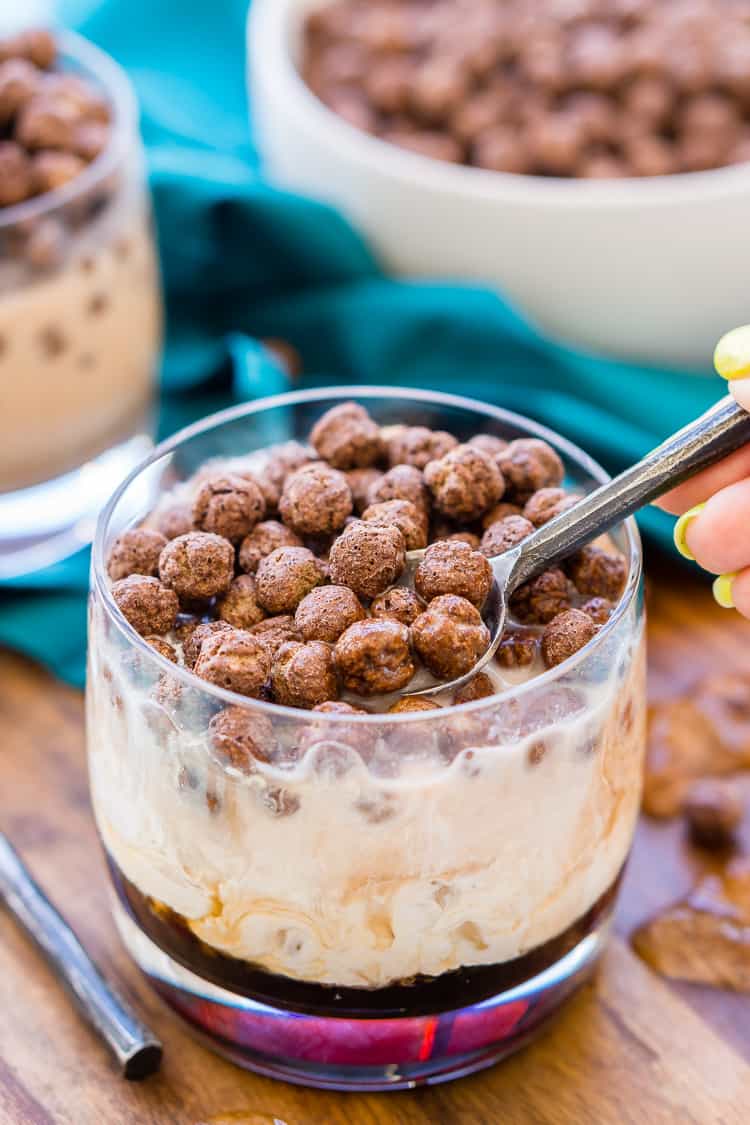 More Delicious Cocktails You Might Enjoy:
Watch How to Make this White Russian Cocktail in the Video Below!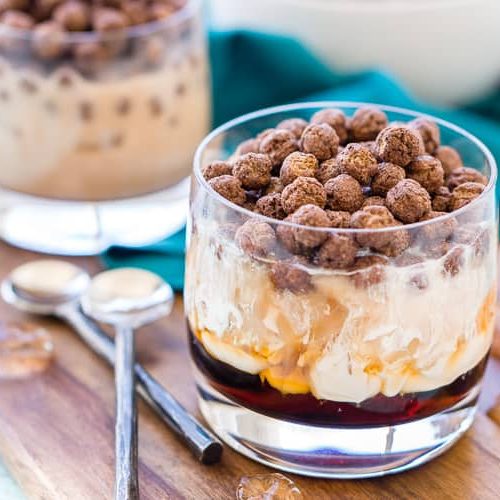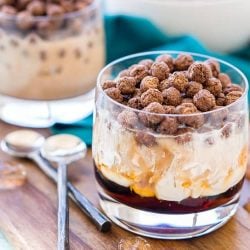 Cocoa Puffs White Russian
This Cocoa Puffs White Russian is a fun and unique twist on the classic cocktail made with Kahlua, vodka, cream and cocoa puffs. Perfect for late nights and brunch!
Ingredients
ice

1

ounce

Kahlua

2

ounces

vodka

1

ounce

heavy cream or milk

1/4

cup

cocoa puffs
Instructions
Fill glass 2/3 way with ice cubes.

Pour Kahlua and vodka over ice and stir.

Pour heavy cream or milk in slowly over the back of a spoon for marble effect or straight in if you plan to serve stirred.

Stir or leave as is and then top with cocoa puffs to fill the glass. Serve with a cocktail straw and keep a spoon handy.
Nutrition
Calories:
360
kcal
Carbohydrates:
21
g
Protein:
1
g
Fat:
11
g
Saturated Fat:
6
g
Cholesterol:
38
mg
Sodium:
64
mg
Sugar:
16
g
Vitamin A:
585
IU
Vitamin C:
2
mg
Calcium:
52
mg
Iron:
1.5
mg
Pin This White Russian Recipe for Later!