It's finally Fall, which means I've finally gotten over myself (and summer) and have decided to treat you all to an amazing Pumpkin dessert. I feel like all we ever see is Pumpkin and Chocolate or Pumpkin and Cream Cheese, but it's time for a different flavor profile to work it's way into the mix… KAHLUA!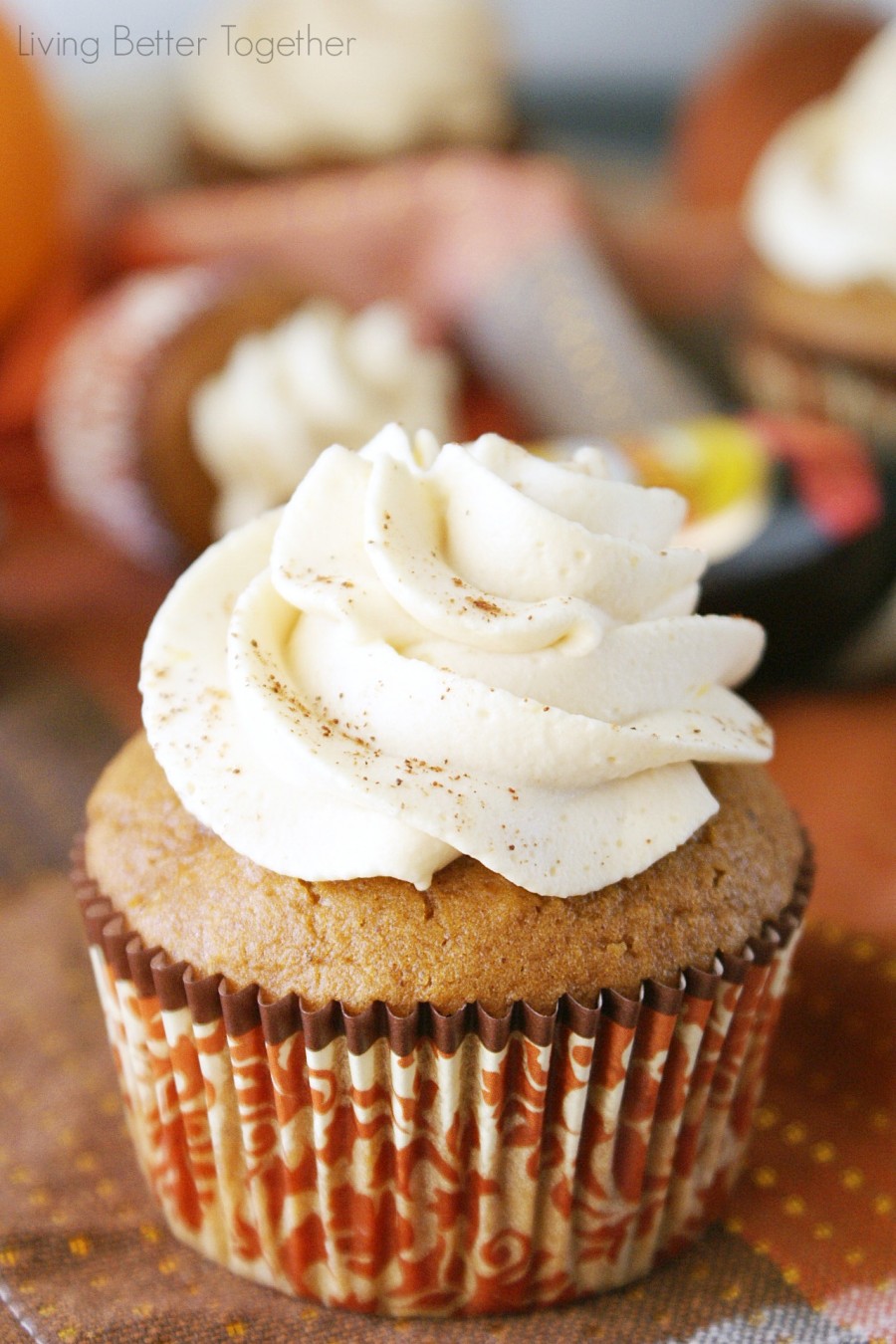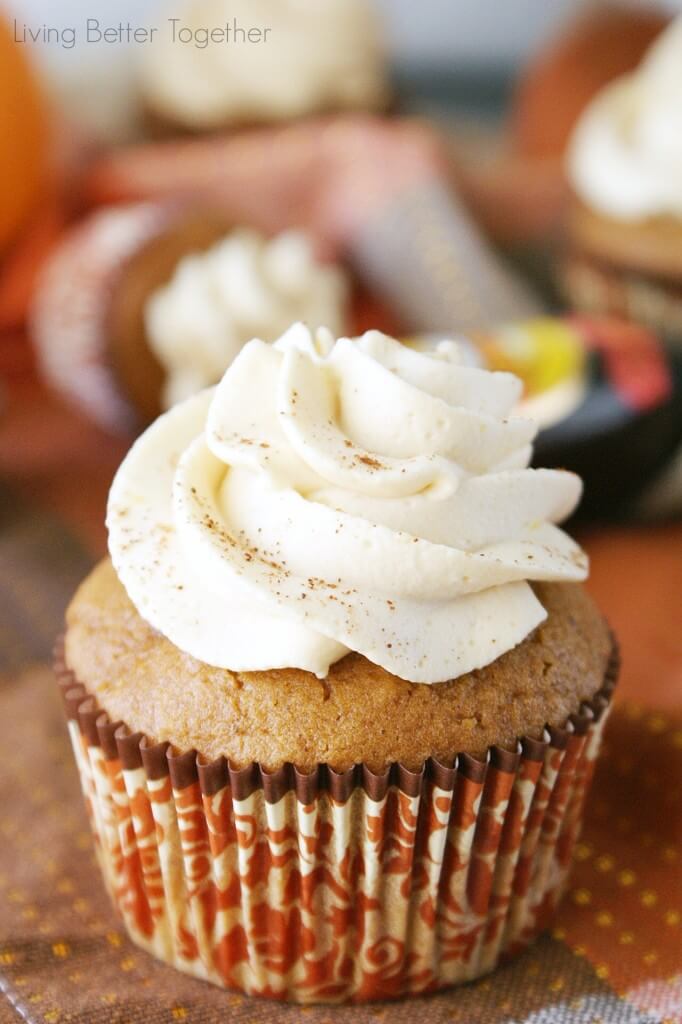 Sweet and moist pumpkin cupcakes topped with a whipped Kahlua frosting. The perfect pair as we head into fall! Seriously though, it's amazing and this flavor combo leaves all the others in the dust! If you frequent this blog, then you know I love Kahlua! I actually don't care for drinking it, I'm more of a whiskey girl, but I love cooking and baking with it! Since I first made my Kahlua Whipped Cream last winter, it's inspired so many other recipes like my Kahlua Hot Chocolate and Dark Chocolate & Kahlua Fudge Brownies. It's been a while since I've used it, so I thought I'd work it into a seasonal dessert with these Pumpkin Kahlua Cupcakes!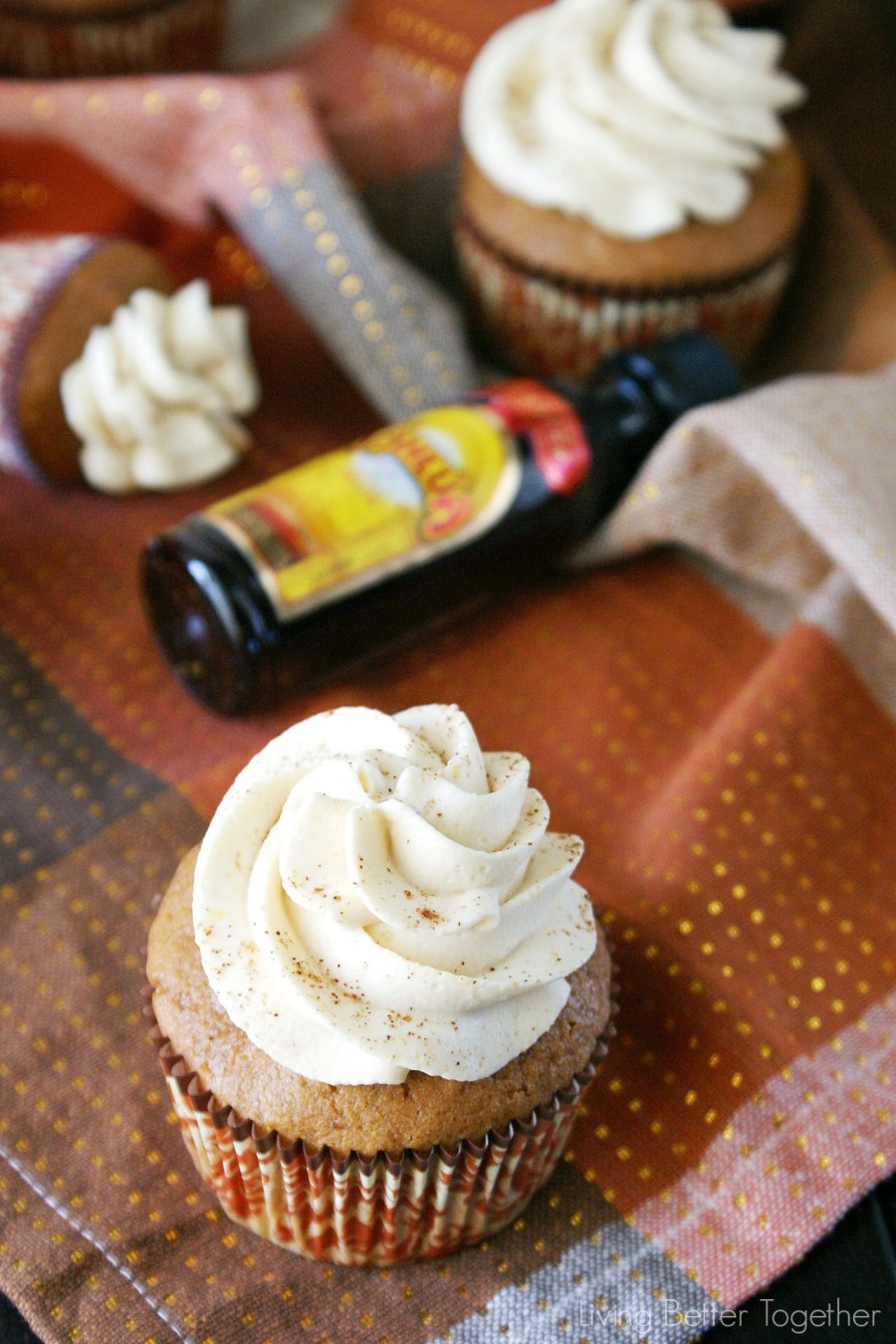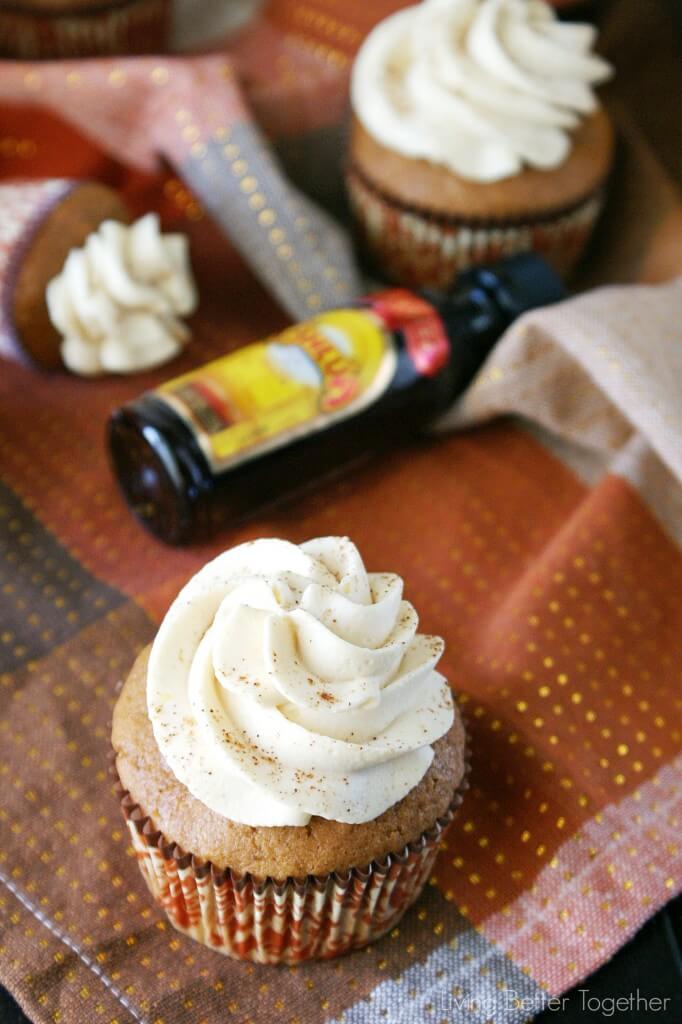 I didn't want to jump on the pumpkin wagon until it was officially fall because I was clinging on to the last bits of summer and a pumpkin dessert would make the falling leaves all too real! I think I held my ground pretty well, but I know many of you are eager for all the sweet pumpkin treats fall brings. I actually made four pumpkin goodies this past weekend that will be popping up here on the blog over the next few weeks. I know what you're thinking though… four is not enough. Well don't worry, I have many more planned, but four is a good start, especially with some of the other great goodies I have lined up for you now that the cooler weather is here!
Want more pumpkin recipes? Follow my Pumpkin Passion Board on Pinterest!
Want more cupcakes? Check out my Coconut Oreo Fudge Cupcakes or my Dark Chocolate Cupcakes with Raspberry Vanilla Creme!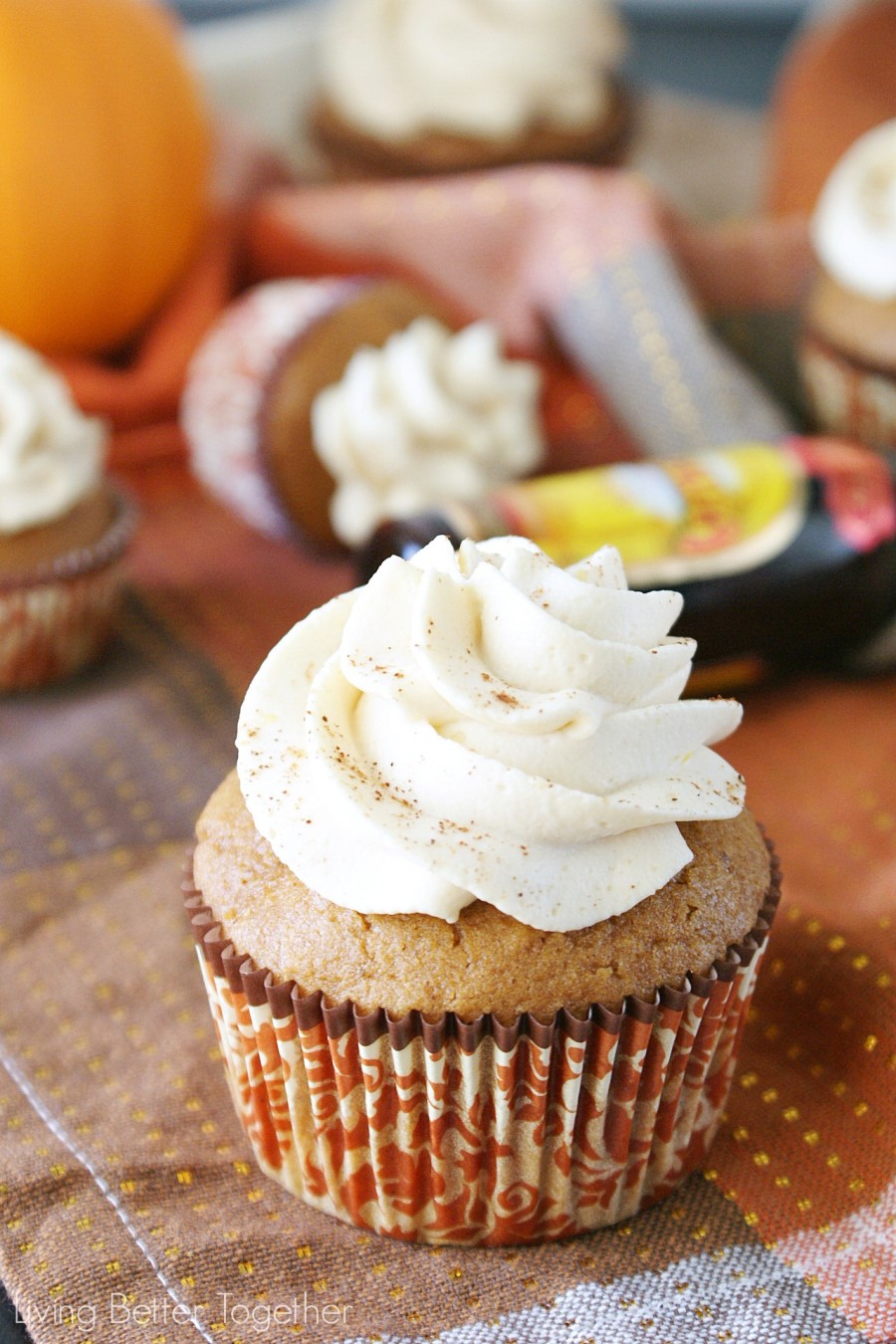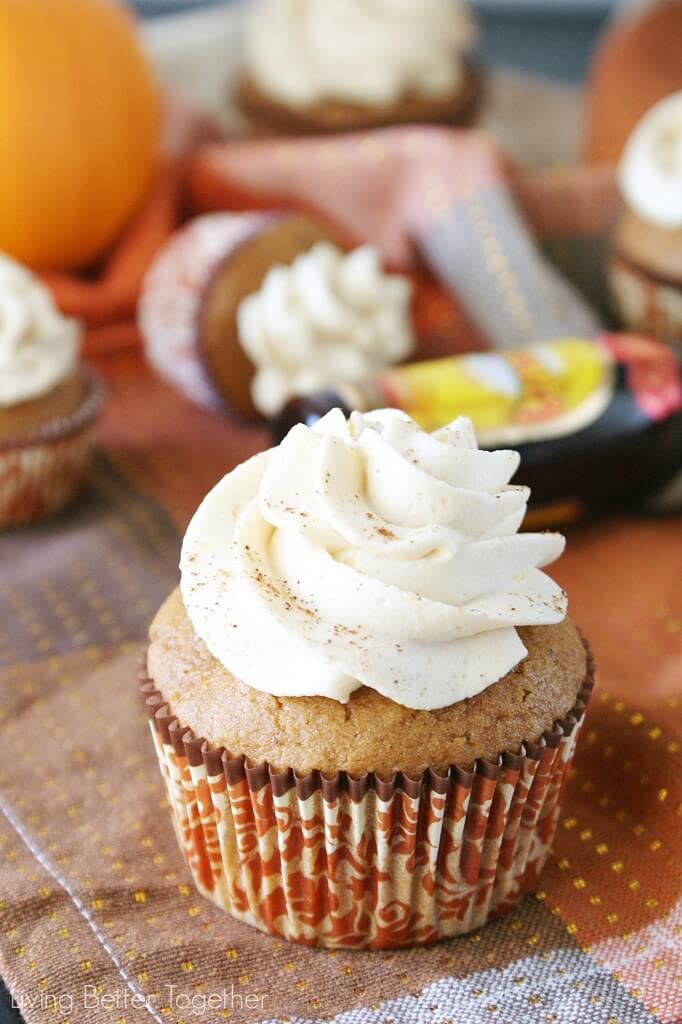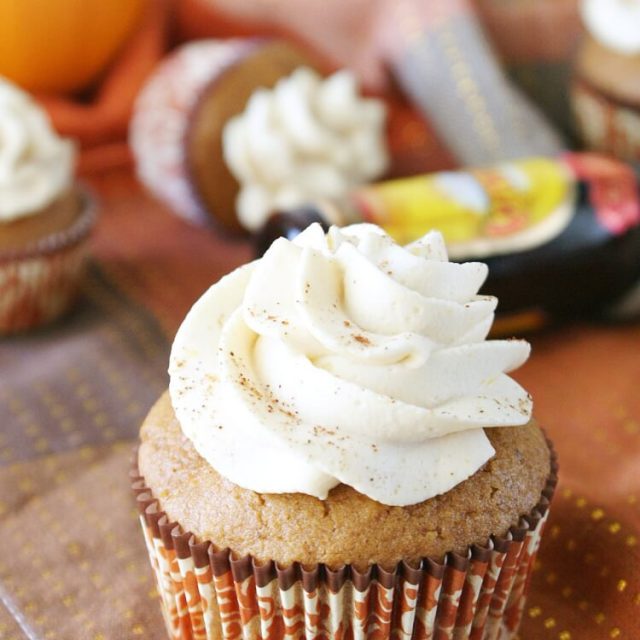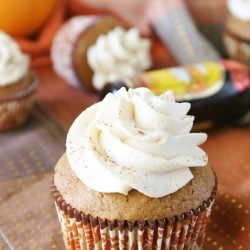 Pumpkin Kahlua Cupcakes
Sweet and moist pumpkin cupcakes topped with a light and fluffy Kahlua whipped frosting!
Ingredients
Cupcakes:
1

Package Instant Pumpkin Spice Pudding Mix

1

cup

Canned Pumpkin Pie Mix

or Canned Pumpkin, but add 1 tsp Pumpkin Pie Spice

4

Eggs

1/2

cup

Milk

1/3

cup

Vegetable Oil
Instructions
Cupcakes:
Preheat oven to 375 F.

Combine all cupcake ingredients in a large bowl or stand mixer and beat until combined.

Add about 2 tbsp of batter to each liner so they're 1/2 - 3/4 full.

Reduce heat to 350 F.

Bake for 18-20 minutes until toothpick comes clean.

Let set in pan for a couple minutes before transferring to a cooling rack to finish cooling.
Frosting:
Whip heavy cream, confectioners' sugar, pudding mix and vanilla extract until cream starts to get light and fluffy.

Add Kahlua in near the end of the whipping and whip until stiff peak form.

Pipe onto cooled cupcakes and dust with Pumpkin Pie Spice.
Notes
If you can't find the Pumpkin Spice Pudding Mix, sub in Vanilla Pudding Mix and add a tsp of Pumpkin Pie Spice.