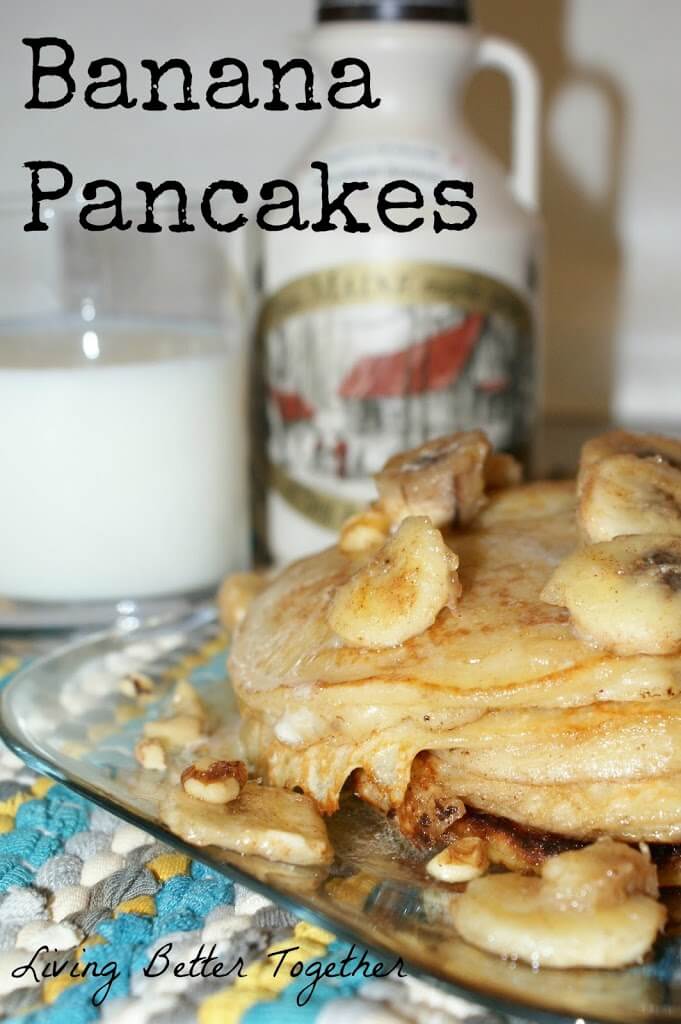 I'm and huge pancake and Jack Johnson fan, so why not make a dish inspired by the two. Jack Johnson's Banana Pancakes is one of those songs that brings me back to the early years of mine and Matt's relationship. It always puts a smile on my face, and reminds me of the mornings he would make me Banana Pancakes. So this morning, decided to amp up this nostalgic breakfast and make it for Matt this morning.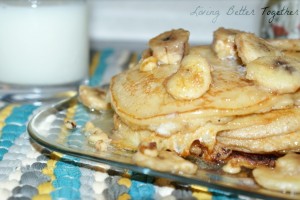 Topping Ingredients:
1 tsp. Cinnamon (I use Vietnamese Cinnamon, it's stronger and sweeter, so if you're using regular cinnamon, you might want to adjust a little.)
Butter and Maple Syrup as you wish.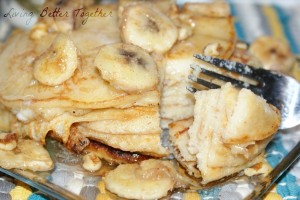 Topping Directions:
1. Slice Banana and put in a small pan.
2. Sprinkle in cinnamon and sugar.
4. Saute for about 5 minutes until bananas start to brown and soften.
Top pancakes with sauteed bananas, butter, chopped walnuts, and maple syrup.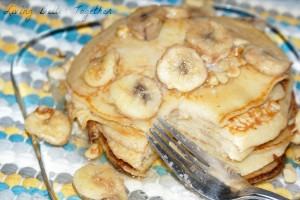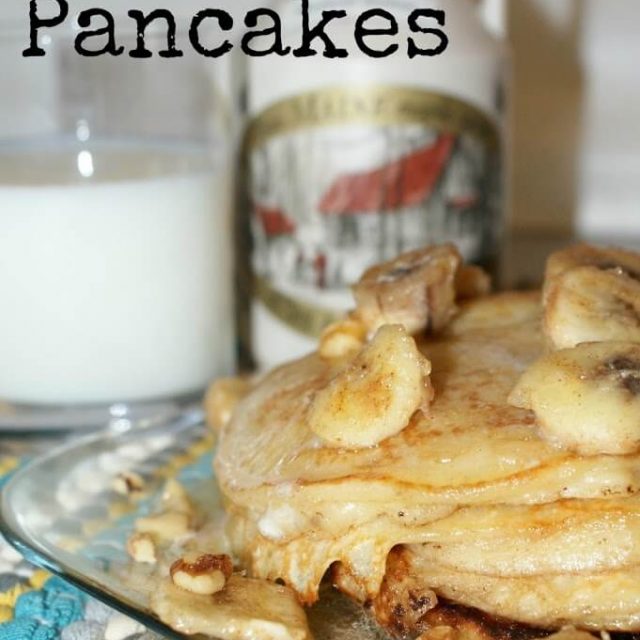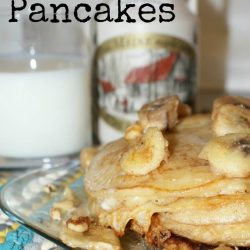 Banana Pancakes
Instructions
Sift together the flour, white sugar, baking powder, and salt in a medium bowl and set aside.

In a separate bowl, beat the egg then add in the buttermilk, vegetable oil, and mashed banana.

Fold the flour mixture into banana mixture, batter will be slightly lumpy. Place the batter in the fridge for 20 minutes to rest, air bubbles should begin to form on the top, then you'll know it's ready.

Heat a lightly oiled griddle or frying pan over medium-low heat. Scoop the batter onto the griddle using a ¼ cup measuring cup for each pancake. Cook until pancakes are golden brown, then flip.

Serve with fresh bananas, strawberries, maple syrup, pecans, whipped cream, or anything else you desire.
Notes
The batter should be thick and slightly lumpy.
If batter seems too thick, you can add an additional tablespoon of vegetable oil.
2 ripe bananas should equal about 1 cup mashed.
Nutrition
Calories:
258
kcal
Carbohydrates:
44
g
Protein:
7
g
Fat:
7
g
Saturated Fat:
4
g
Cholesterol:
48
mg
Sodium:
212
mg
Potassium:
523
mg
Fiber:
2
g
Sugar:
13
g
Vitamin A:
190
IU
Vitamin C:
5
mg
Calcium:
152
mg
Iron:
2
mg