This post is part of a social shopper marketing insight campaign with Pollinate Media Group® and Wet-Nap®, but all my opinions are my own. #pmedia #ConquerTheMess https://my-disclosur.es/OBsstV
This Brownie S'mores Skillet Dip is a dessert match made in heaven! An easy and gooey treat for summer!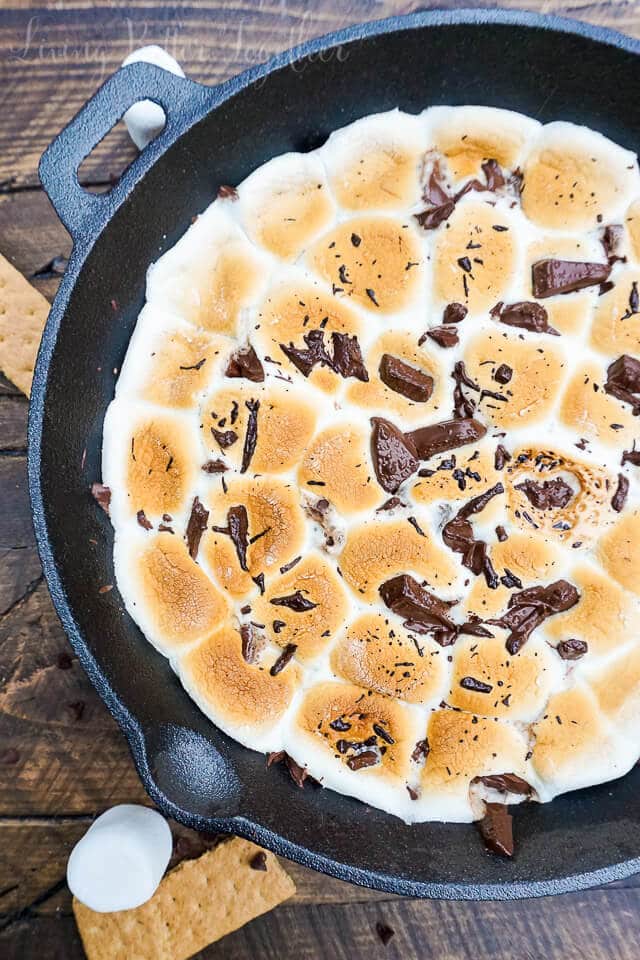 Happy Monday! Or at least that's what I'm telling myself. We just got back from a trip to Quebec, Canada and the first day back in the real world after a getaway is always hard, you know? Especially when it means no more crepes and macarons! Thank goodness I've got this amazing Brownie S'mores Skillet Dip to get me through!
Actually, that's a lie, I made this dip a month ago and now I just have photos and a serious craving for it. I guess I'm going to have to stop into Walmart to grab the ingredients to whip some up when I get home tonight, it only takes 30 minutes to make so why not, right?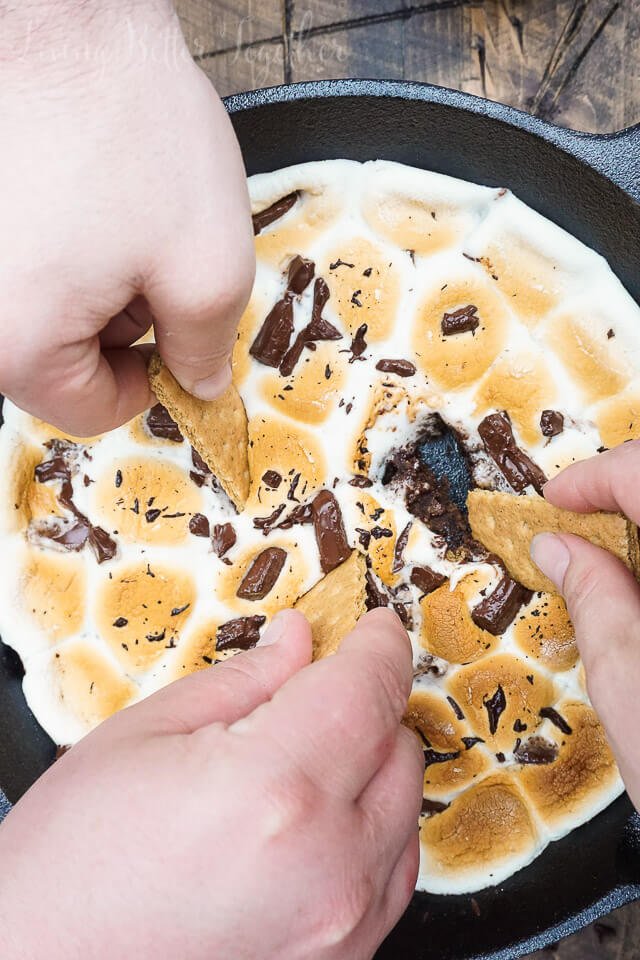 We actually dove into this dip for the 4th of July with some friends. They loved watching the blog in action and kept saying they couldn't believe how easy this was! The dip, not the blog, blogging is hard b-t-dubs. Anyways, they loved it so much I was pretty sure I wasn't going to get a bite of it once I was done taking photos!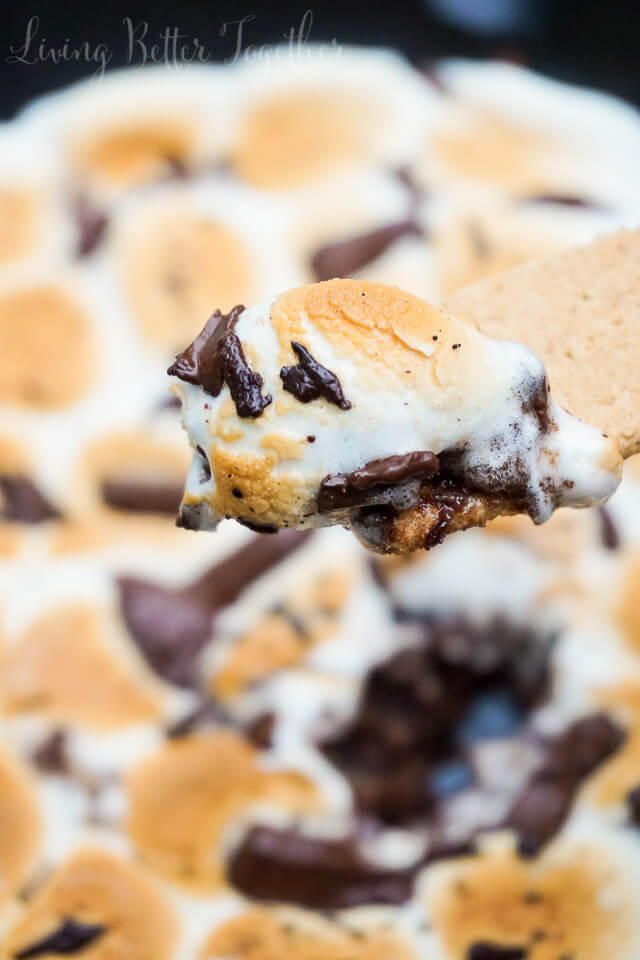 But just look at THAT bite, I mean it's totally worth fighting over! The rich and gooey brownie with toasted marshmallows on top is so good, then you dive in with graham crackers and it's game over when it comes to summer desserts! Speaking of summer, can you believe that it's August? Somehow we're already in the dog days of summer and I feel like it's barely begun. *sigh*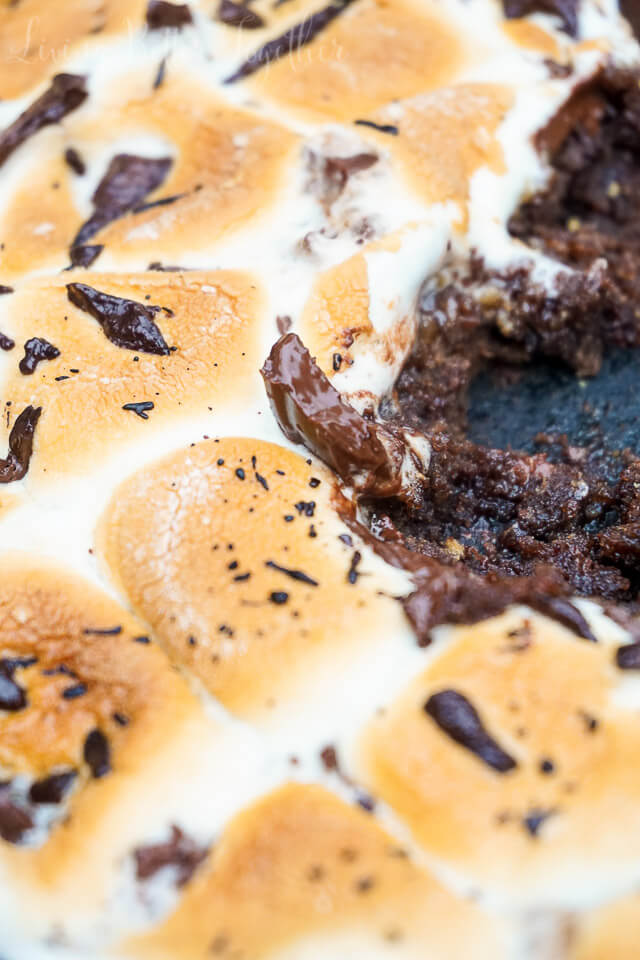 When you make s'mores of any kind, it's kind of inevitable that you're going to make a mess, a delicious mess, but a mess all the same. That's why I pack Wet-Nap with me wherever I go. In the car, at the office, at the house, in my purse; I always have some on hand! They're perfect for sticky fingers and easy clean up!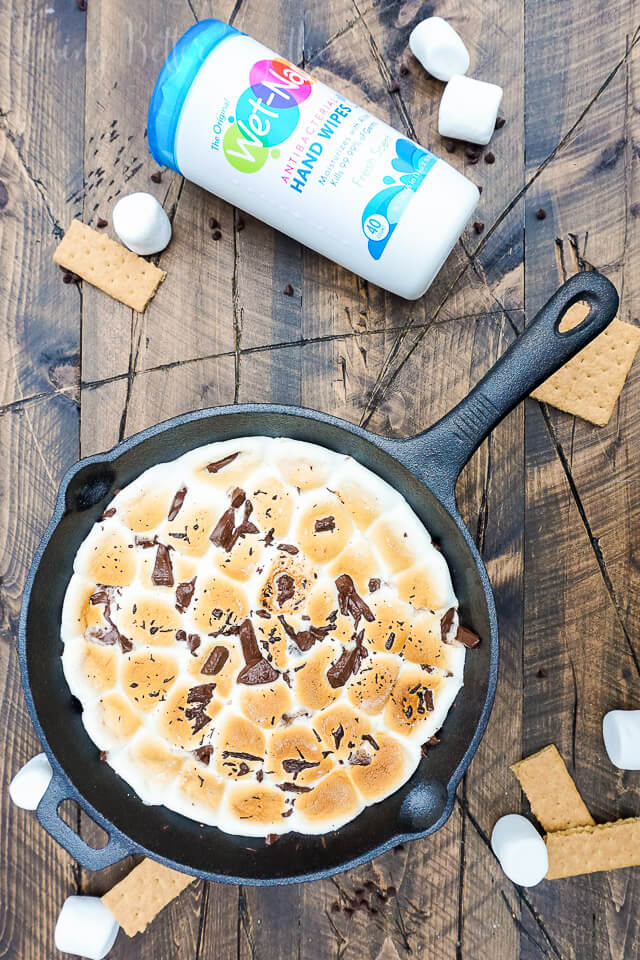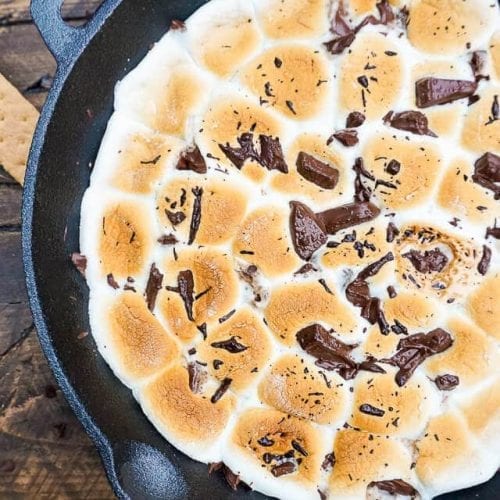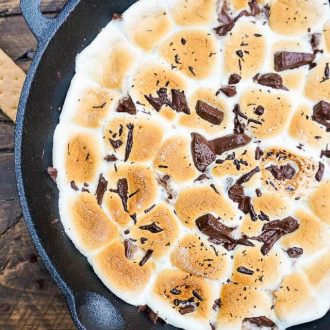 Instructions
Preheat oven to 350 F.

Grease a 10 inch cast iron skillet with butter.

Combine cocoa powder, brown sugar, flour, salt, and chocolate chips in a medium bowl.

Add eggs and vanilla and mix well, slowly following with the melted butter.

Pour the brownie batter into the skillet, spreading out evenly.

Bake for 15-20 minutes until brownie is slightly firm on top.

Remove from oven and place marshmallows cut side down on the batter, sprinkle chopped chocolate over marshmallows.

Broil until marshmallows are toasted as desired, keep a close eye on them so they don't burn, coloring will happen fast.

Remove from oven and serve warm with graham crackers.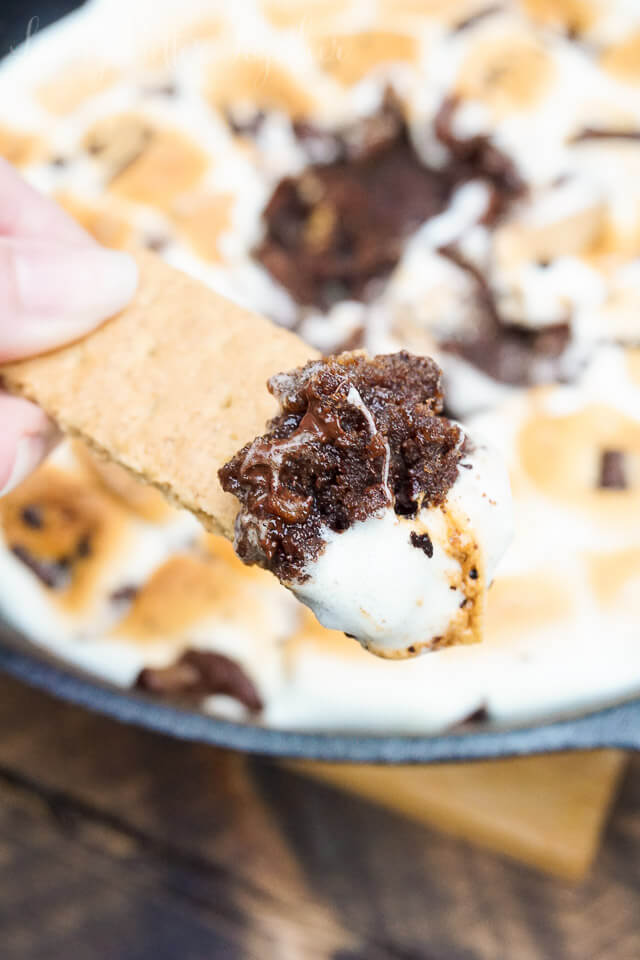 Visit Walmart for all your Wet-Nap® needs: 110-Count Hands, Face, & Body Cleansing Wipes, 24-Count Packettes Antibacterial Hand Wipes and 40-Count Canister Antibacterial Hand Wipes. Follow Wet-Nap on Facebook, Pinterest, and YouTube!