With this Hot Chocolate Dump Cake, there's no need to decide between hot cocoa and chocolate cake – you can have both! An easy holiday dessert made with just six ingredients!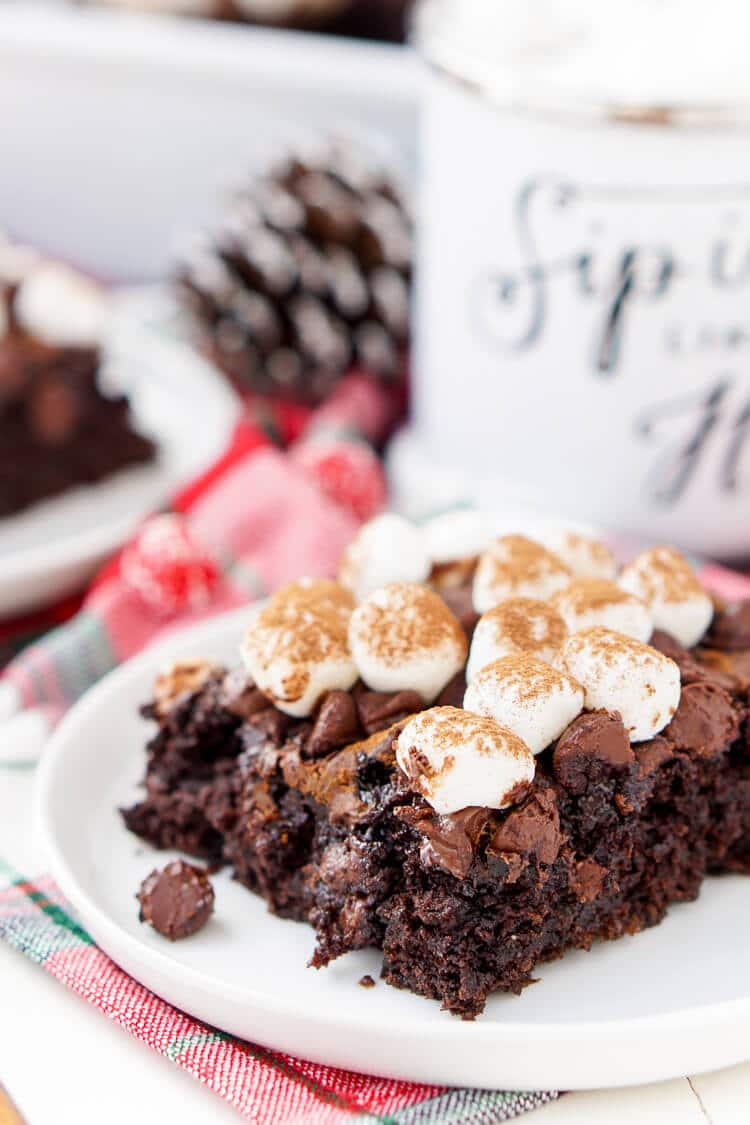 The holiday season is coming out swinging and it's time to start prepping the lineup for all those delicious desserts, drinks, and side dishes that will grace our holiday tables and parties. Now, I know you guys are busy, I am too, and sometimes what we really need are quick and easy recipes that are total wins without killing all of our spare time, because honestly, who has spare time during the holidays to begin with!?!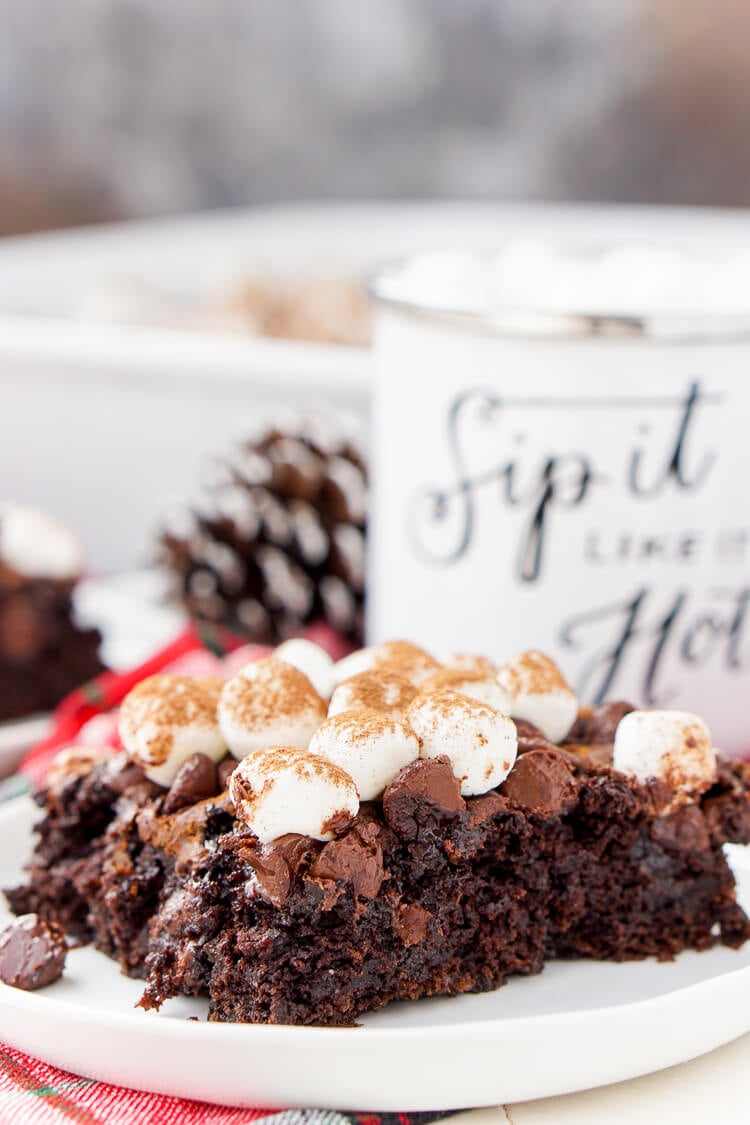 Well, ease and deliciousness is where Tablespoon.com comes in! With creative recipes that continuously impress the whole family, you'll adore their easy to use website and find tons of inspiration for your holiday menus! This Hot Chocolate Dump Cake caught my eye on there recently and I just HAD to make it! I found it in this great collection of 13×9 Desserts That Get All The Compliments, I can't wait to try out some of the other tempting recipes!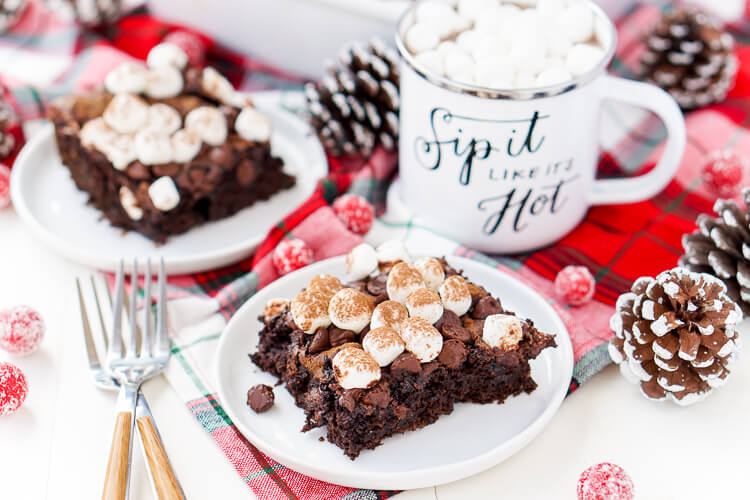 What first caught my attention about this cake was that it's made with just 6 ingredients, most of which I always have on hand, I don't think you'll ever see the day where I don't have chocolate pudding mix and chocolate cake mix on hand. You know what I never seem to have on hand when I need it? Eggs! Yet somehow half of every carton I buy expires, go figure, right? Luckily, this recipe doesn't even require eggs, just chocolate pudding mix, milk, chocolate cake mix, marshmallows, chocolate chips, and hot chocolate powder. Yup, there's a lot of chocolate happening in this cake!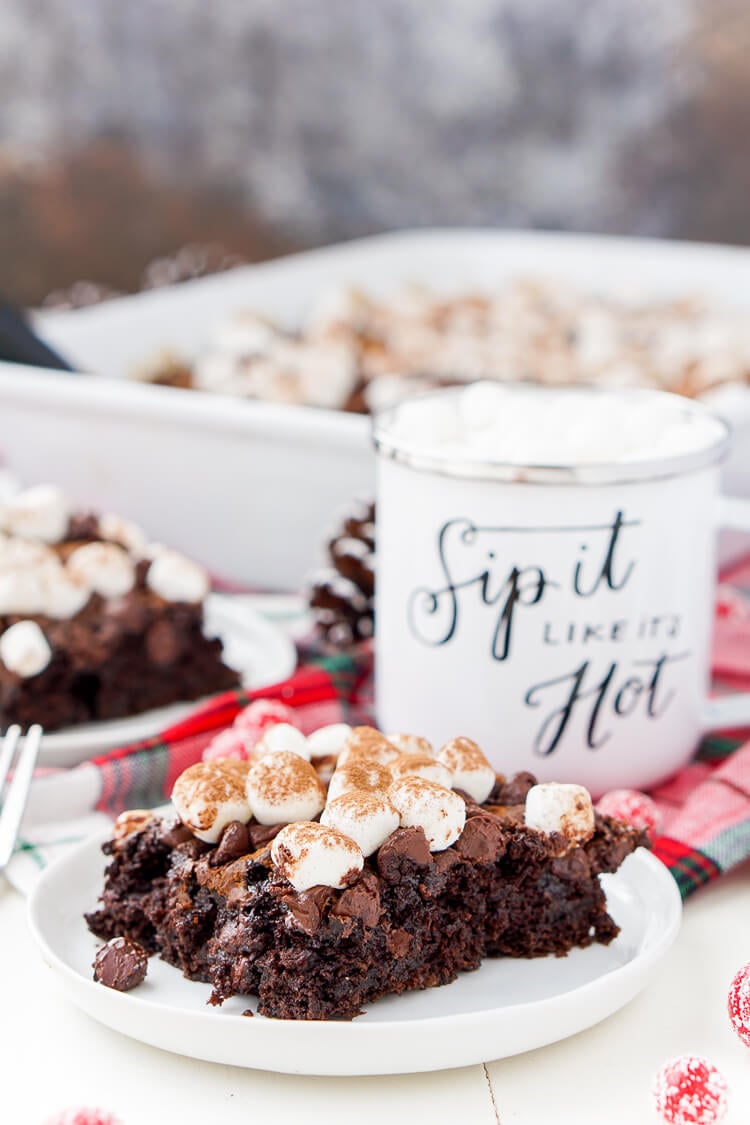 I mean, just look at all the chocolate goodness! Can't you just imagine yourself cutting your fork through the gooey slice right there? It's pure heaven! This cake is one of the easiest I've ever made and I'm pretty sure you're all going to love it too! It sure adds a nice alternative to the traditional pumpkin and apple desserts!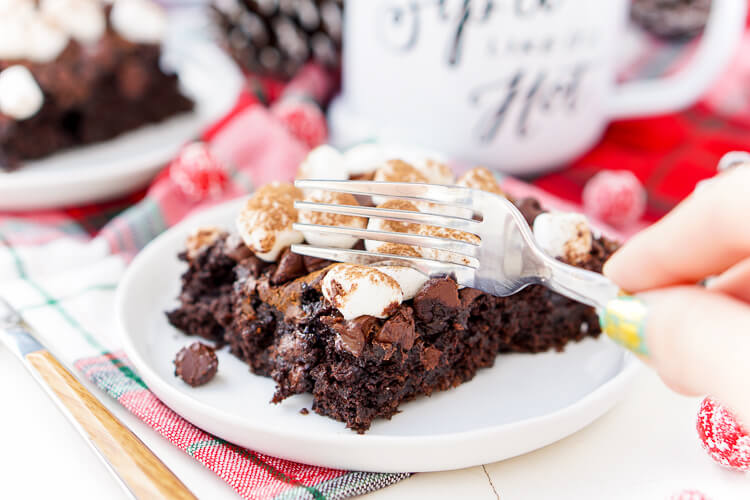 And if you're interested in getting a daily email with tips, tricks and recipes to make your life easier from Dec. 1—24. Click here to sign up now, your sanity will thank you later.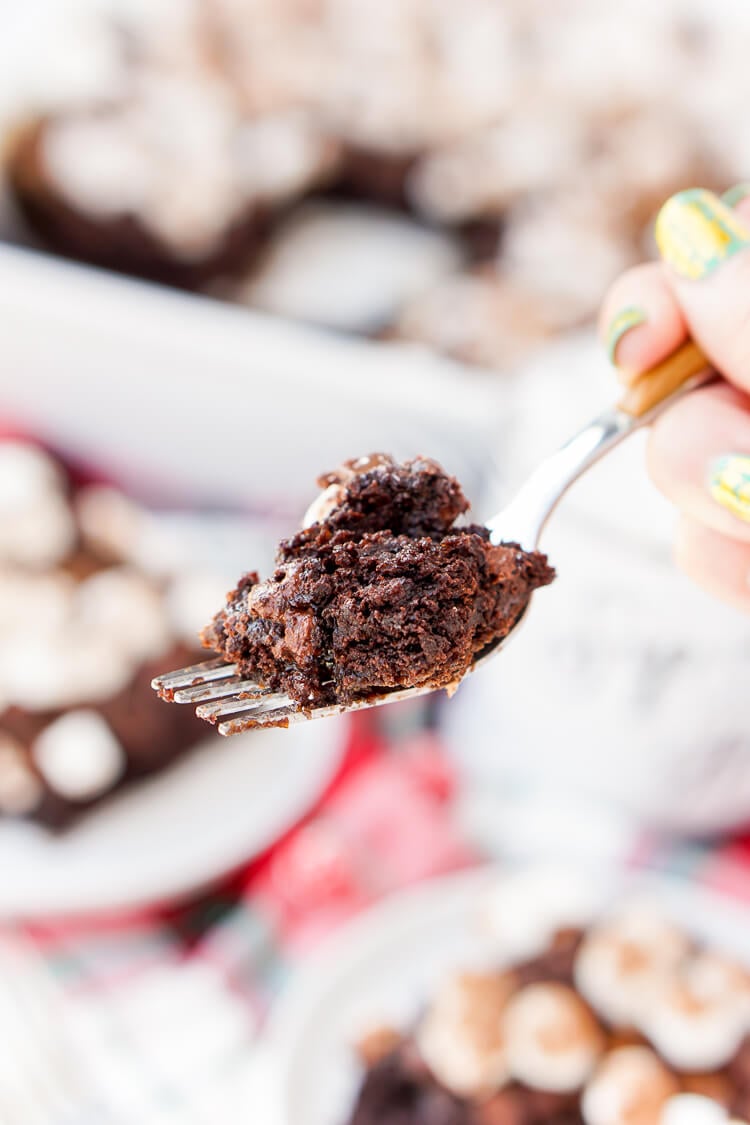 This is a sponsored conversation written by me on behalf of Tablespoon. The opinions and text are all mine.
I love to blend my traditional Maine roots and millennial imagination. I have a serious sweet tooth, an Audible addiction, and I'm always up for exploring new places!