This DIY Holiday Crock Pot Potpourri will have your house smelling amazing all season long with sweet and spicy aromas of cranberries, oranges, mint, cloves, cinnamon, and more!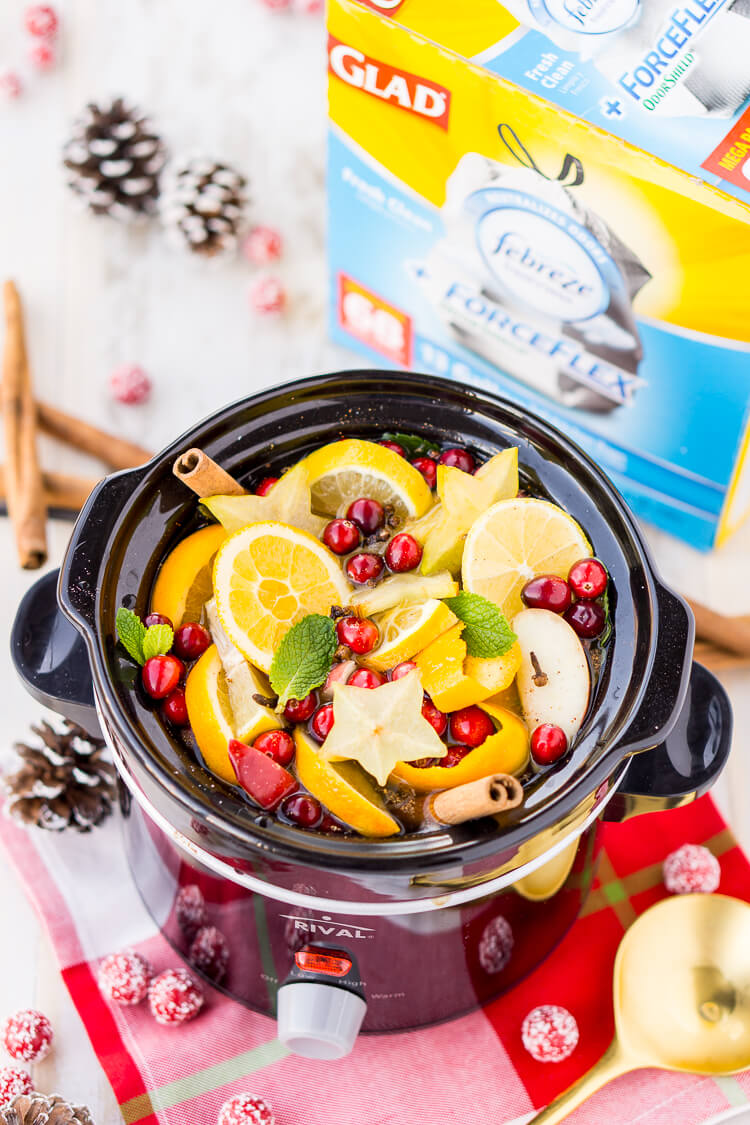 If you follow this blog regularly, you know that I've been traveling A LOT lately! It's been really fun, but it's also very tiring. In addition to all that travel time, I can spend hours packing and cleaning — there's nothing worse than coming home to a dirty house.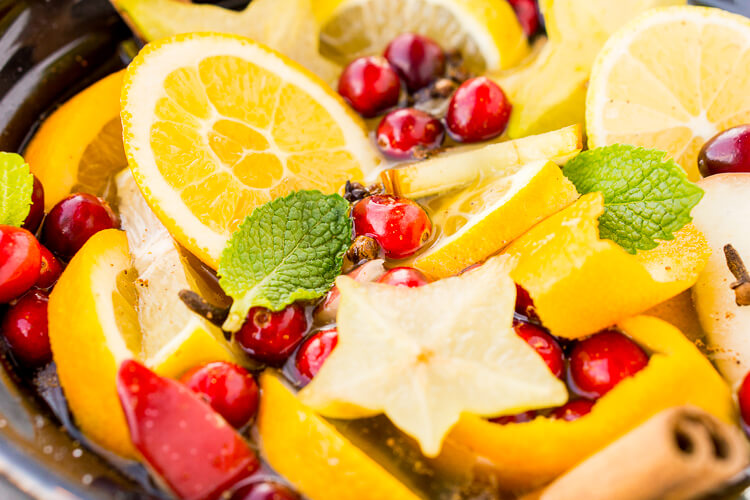 The night before a trip, I'm usually running around the house until midnight, doing last-minute vacuuming, laundry, and taking out the trash so it doesn't stink up the whole house. Our house is also on the market, so I have to keep it "show-ready" at all times. But since I discovered Glad ForceFlex OdorShield trash bags, I've been able to cross that chore off my list!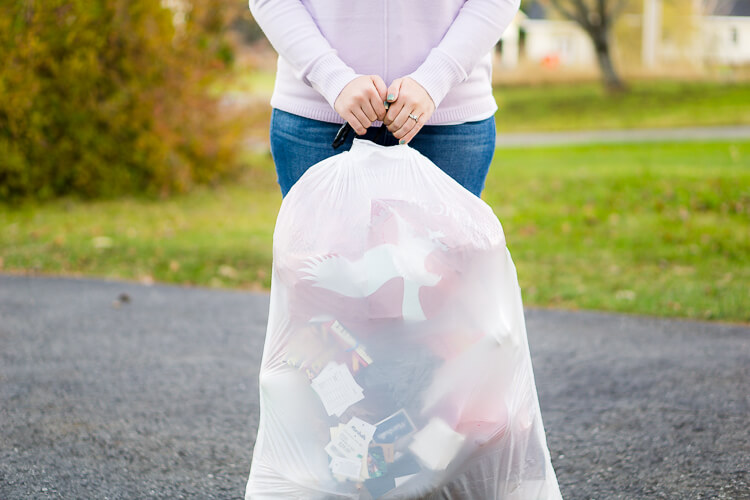 We used to buy generic brand trash bags, not really realizing that some bags are made to be so much more durable than others. With the bargain bags, we had to take the trash out when it was only about three-quarters of the way full, so it wouldn't rip — that's about every two or three days. It felt like a waste to change a bag before it was even full, but by then it would start to stink and we wanted to get it outside, anyway.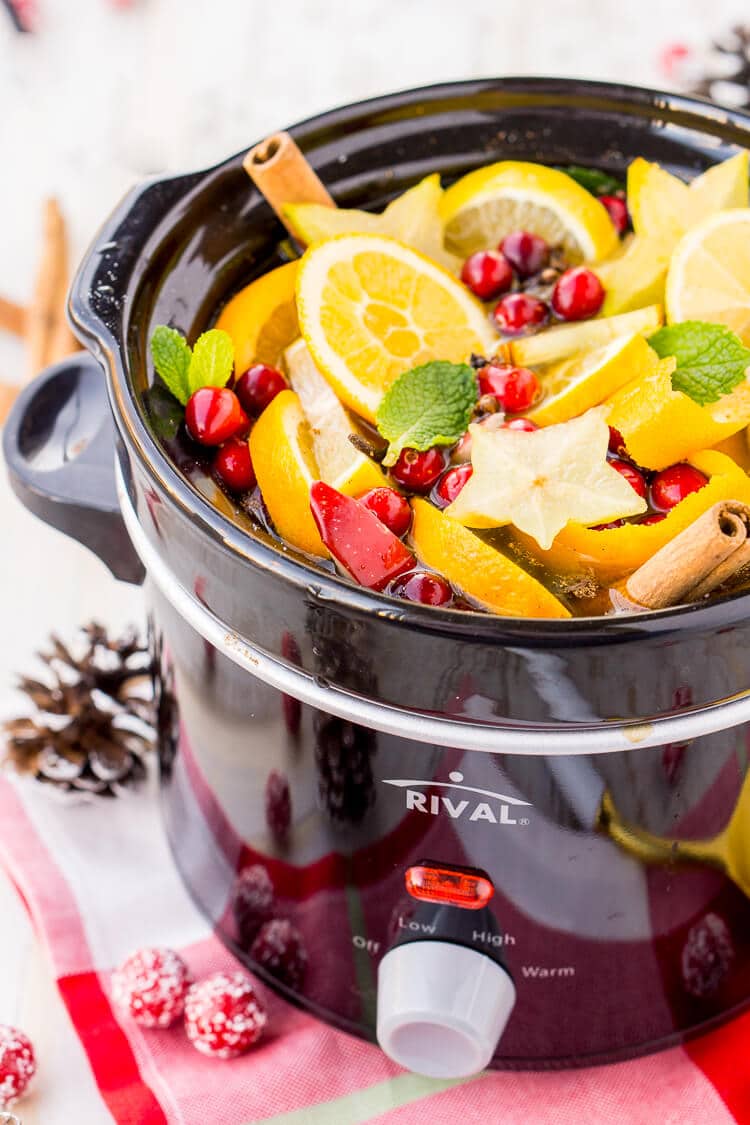 Then one day, I'd had enough. A few hours before my flight was to leave, I remembered I had to grab the trash as I headed out the door. I pulled it with a yank, and a gaping hole split up the side! Already running late, I cleaned up the mess as fast as I could, praying that the TSA line wouldn't be long that day. I ended up making it to my gate in the nick of time, but I knew that I never wanted to deal with that kind of a last-minute disaster again!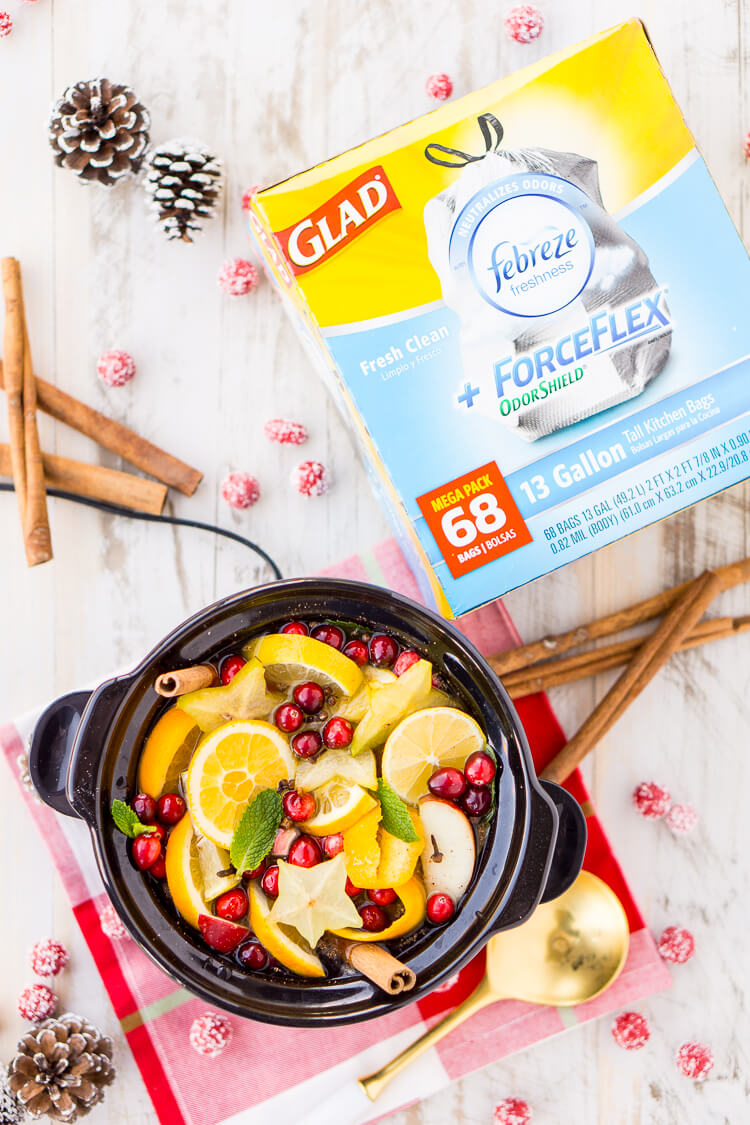 The next time I was running errands, I decided to pick up a different brand of trash bags. I'd seen the Glad ForceFlex commercials and figured I'd give them a try. And when I saw that the OdorShield feature that emitted the scent of Febreze, I wondered if these bags would alleviate our constant "taking out the trash" routine.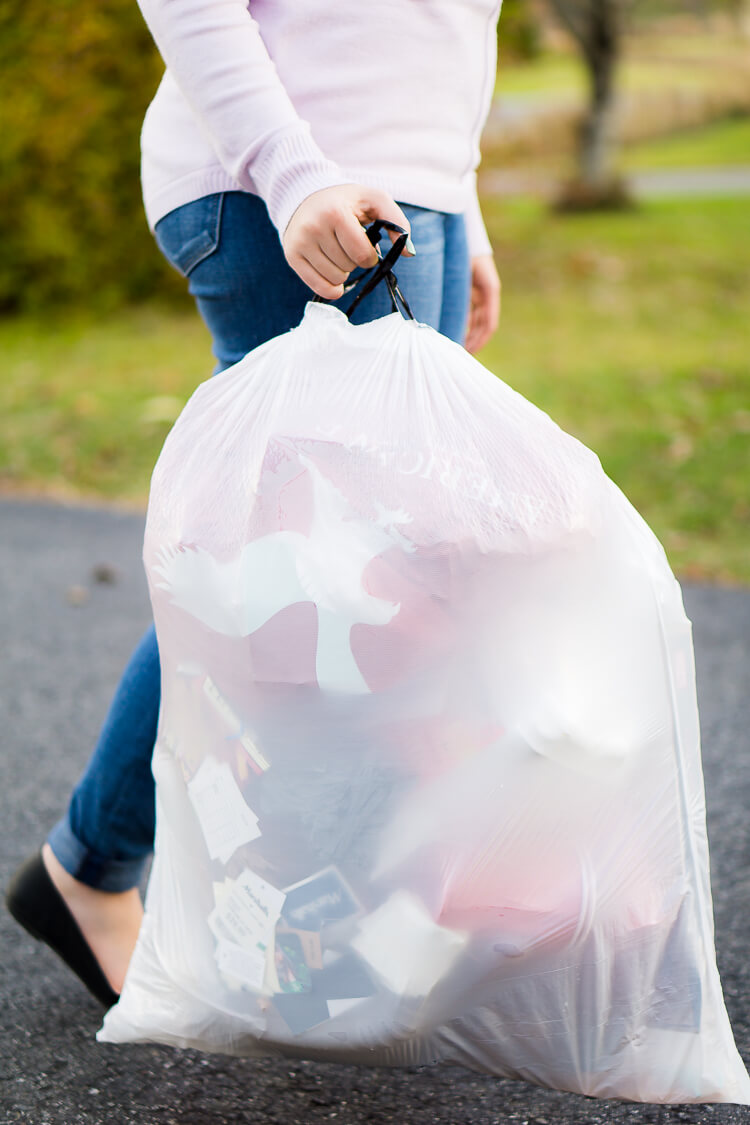 After using the Glad trash bag for a couple days, I was about to take the barely full bag outside when I remembered that this bag was supposed to be extra durable. So I pressed the garbage down to make some more room, and over the next few days, Matt and I filled it all the way to the tippy top! By the time it was completely full, it had gotten pretty heavy, so I had Matt carry it outside. But despite the bulges and sharp edges that pressed into the sides of the bag, it didn't rip! All that was left was a burst of fresh Febreze scent, not days-old trash all over the floor.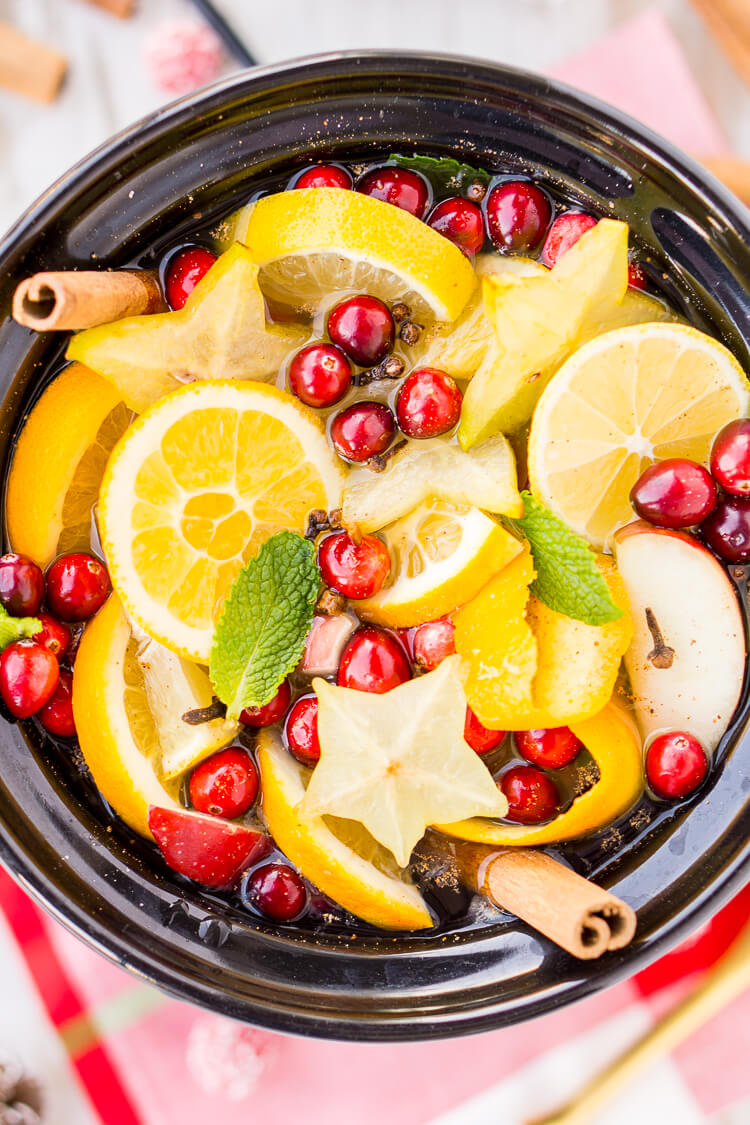 As satisfied as I was after that first experience, the true test was going on a five-day trip without taking out the garbage as I headed out the door. I was relieved to save time by skipping this chore, but a little apprehensive that I'd come home to a house reeking like rotting, stinky garbage. But when I got home, there was no foul odor. Then, when I cautiously lifted the trashcan lid, the only thing I smelled was…Febreze! It had been five days since we'd changed the trash bag, and I have to say, I was truly impressed. Now, whenever I'm preparing to leave on a trip, I no longer have to waste time taking out the trash!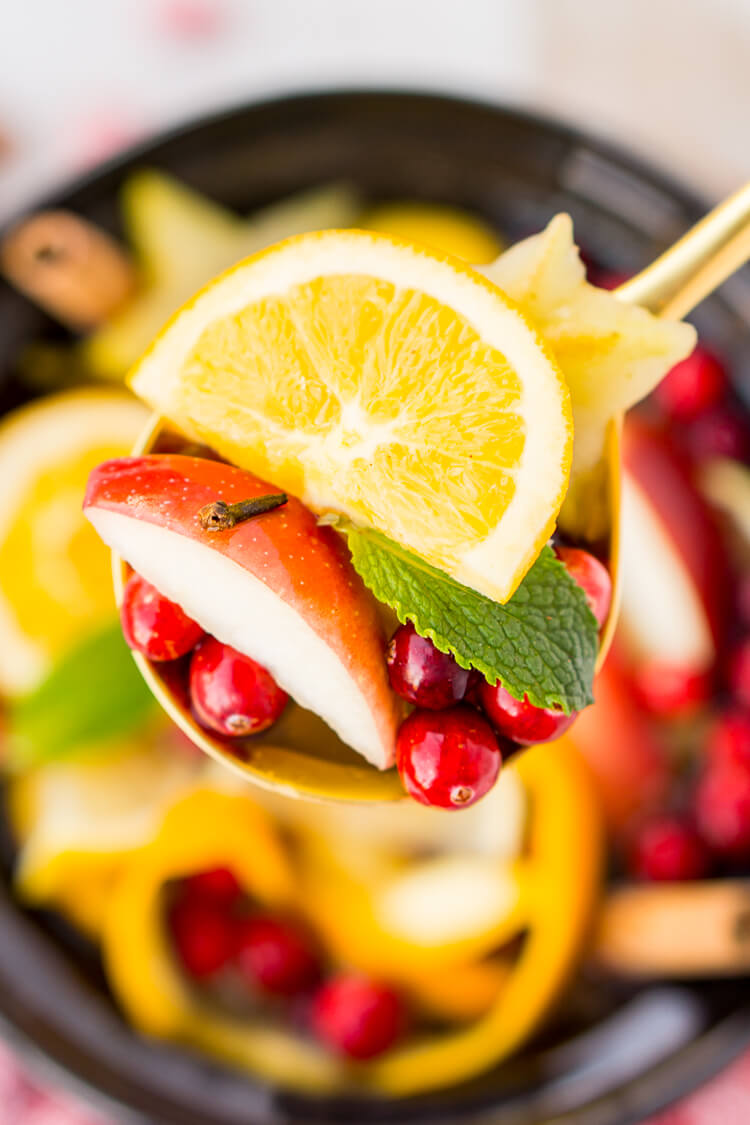 When I'm finally home from my travels, I plan on having a few get-togethers and I definitely plan to stock up on these odor-blocking bags for when I have guests over! We're approaching the holiday season, and one of the other things I love to do to make my home smell festive and welcoming is to make homemade crock pot potpourri. The sweet and spicy ingredients create a sumptuous aroma that wafts throughout the house. Fruits like apples, oranges, star fruit, and cranberries smell juicy and fresh, while spices like nutmeg, cinnamon, and clove add warmth and a hint of nostalgia that's perfect for this time of year. And with Glad ForceFlex OdorShield bags containing the pungent odors of the garbage, the only thing my guests will be smelling is the cozy scent of homemade potpourri.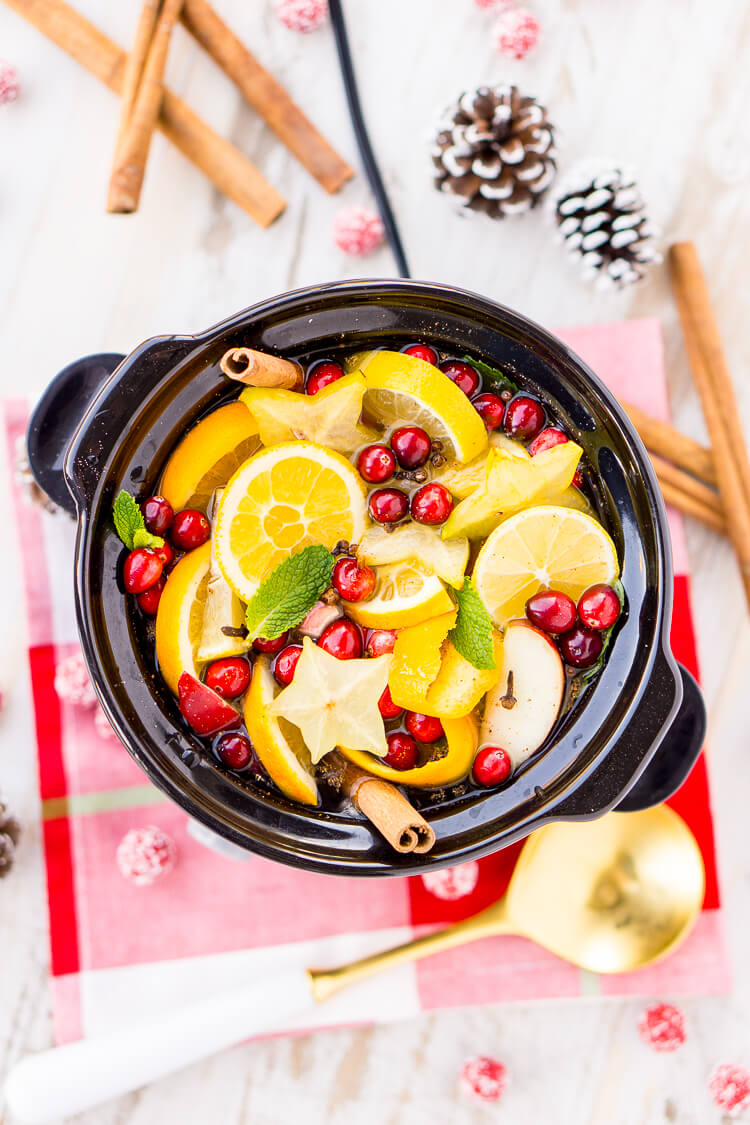 Needless to say, I'm a Glad ForceFlex OdorShield convert. As we approach the holidays, there's only one trash bag I'll use when I'm discarding heaps of scraps from Thanksgiving dinner. I only plan on cleaning it up once, and I won't have to smell it for days after! In conjunction with a simmering crock pot of potpourri, the scents of the season will linger in my home throughout the holidays!
Follow Glad on Facebook, Twitter, and Instagram.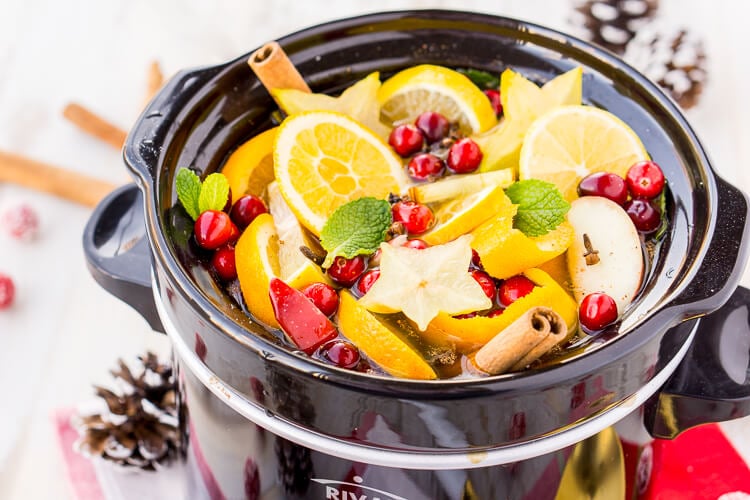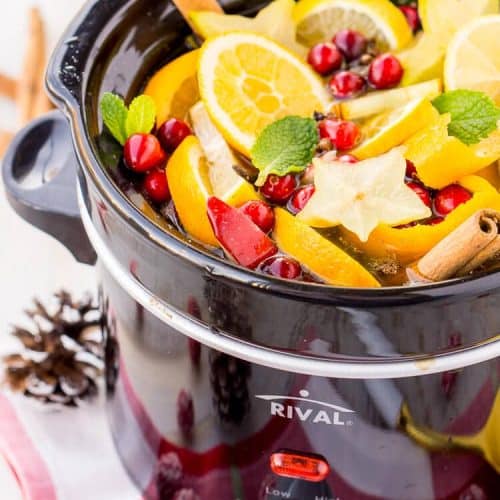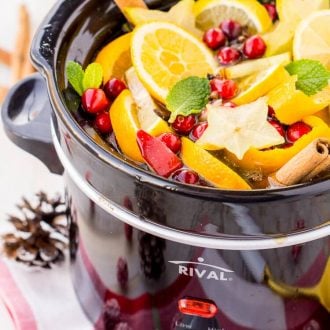 DIY Holiday Crock Pot Potpourri
This DIY Holiday Crock Pot Potpourri will have your house smelling amazing all season long with sweet and spicy aromas of cranberries, oranges, mint, cloves, cinnamon, and more!
Print
Pin
Rate
Ingredients
4

cups

water

1

apple

cored and sliced

1

orange

some rind peeled, then sliced

1

lemon

sliced

1/2

cup

fresh cranberries

1/2

star fruit

sliced

5

small cinnamon sticks

1

teaspoon

vanilla extract

1

teaspoon

whole cloves

1/2

teaspoon

ground nutmeg

5

large mint leaves
Instructions
Combine all ingredients in a crock pot and turn on low/warm heat to simmer throughout the day. Add more water as needed/original water evaporates. DO NOT LEAVE UNATTENDED.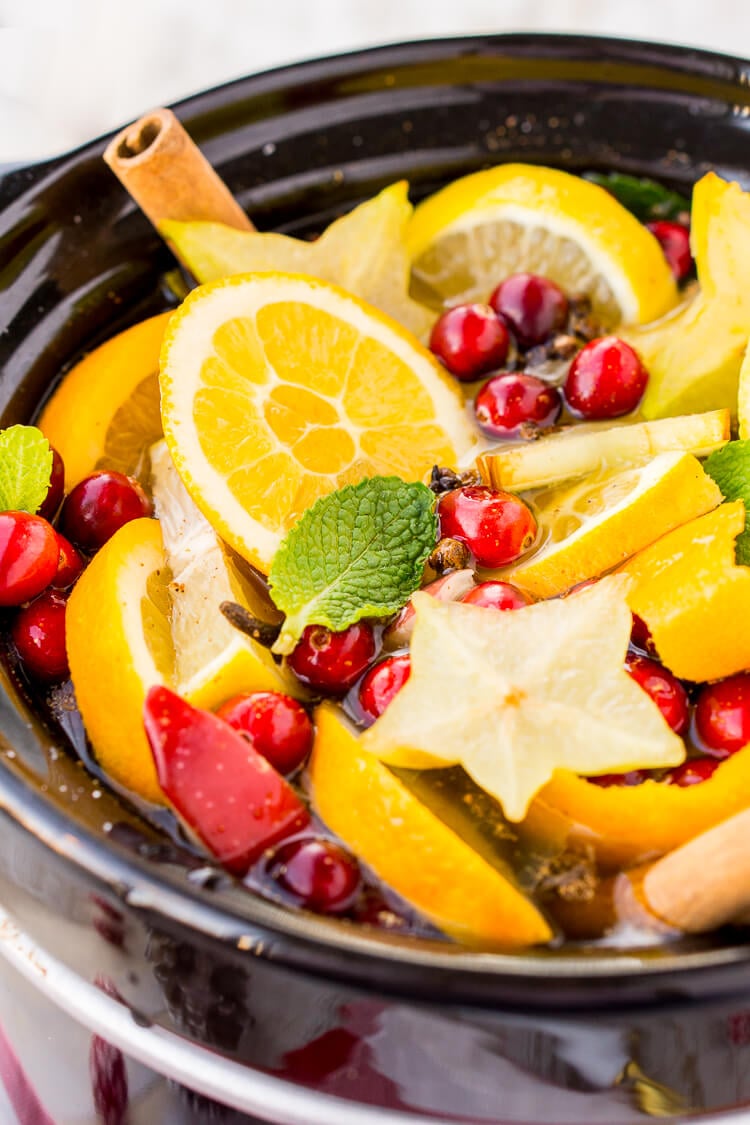 This is a sponsored conversation written by me on behalf of GLAD . The opinions and text are all mine.