These Oreo Pudding Cookies are so soft and tasty and make for the perfect road trip snack!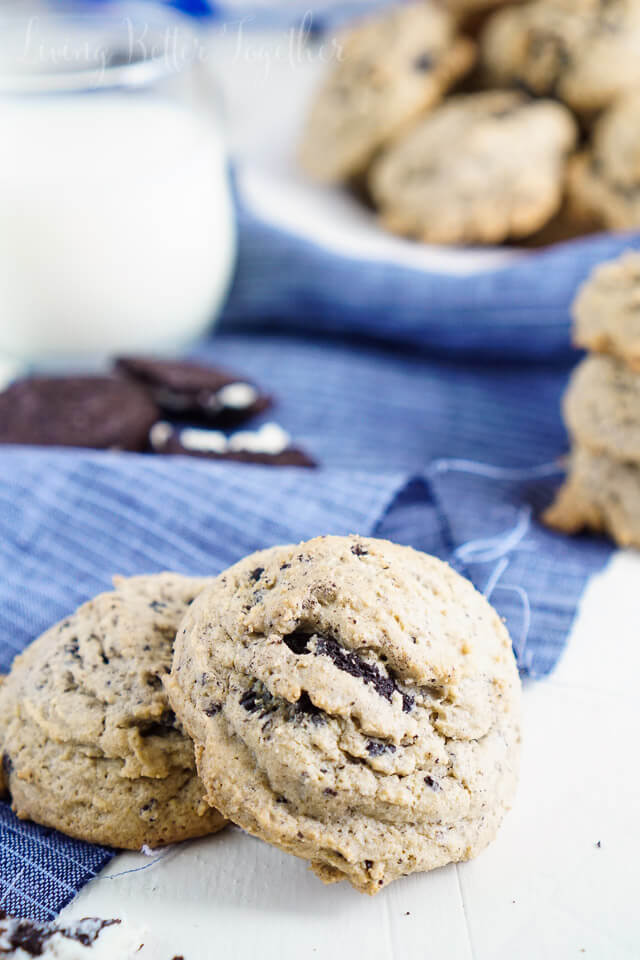 I've been on several road/day trips this summer, probably more than any other summer since I got responsibilities like a mortgage and a dog. This year Matt and I have ventured around Scotland and Maine, gone to Quebec, and hit up Salem. We've traveled by ourselves and with friends and family. Needless to say, I've learned a lot about what to do and what not to do when you're on the road.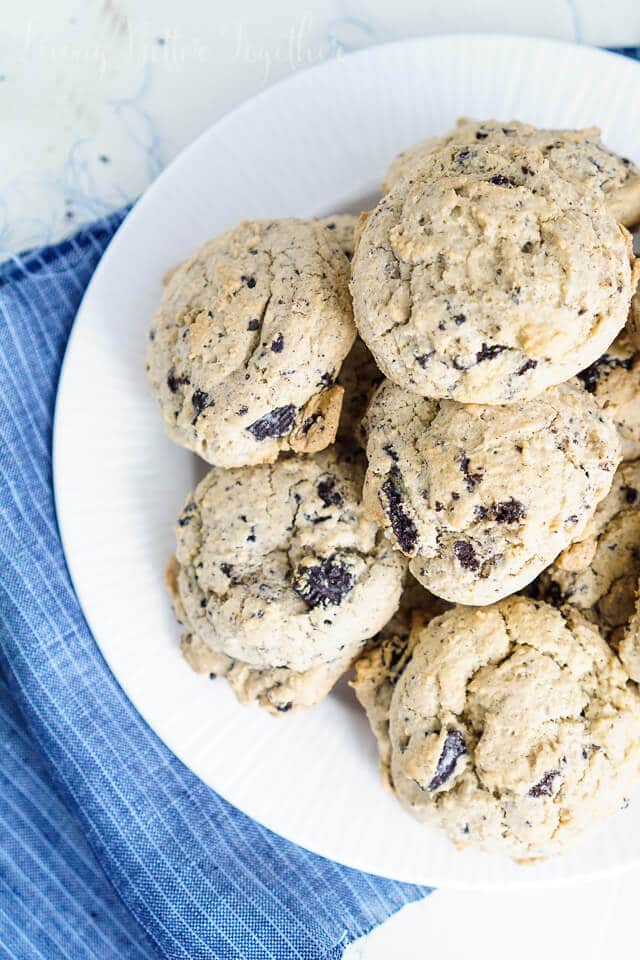 First things first, if you're able, bring some homemade baked goods with you. Trust me, by day three when all you want is your own bed, these will be a real comfort (if they last that long). I would recommend treats like these Oreo Pudding Cookies. The pudding helps to keep them soft for days on end and they won't melt like a regular chocolate chip cookie.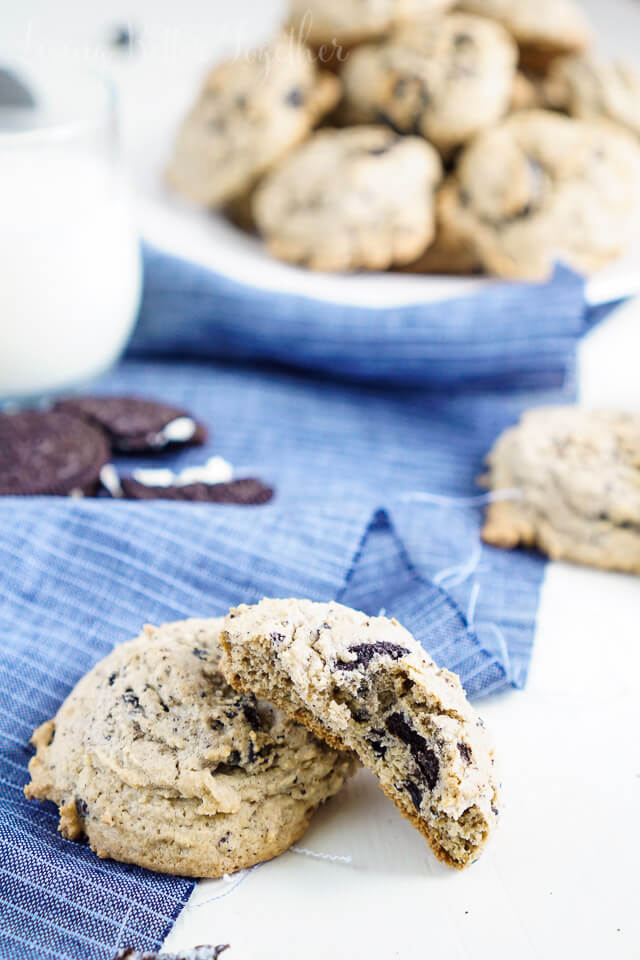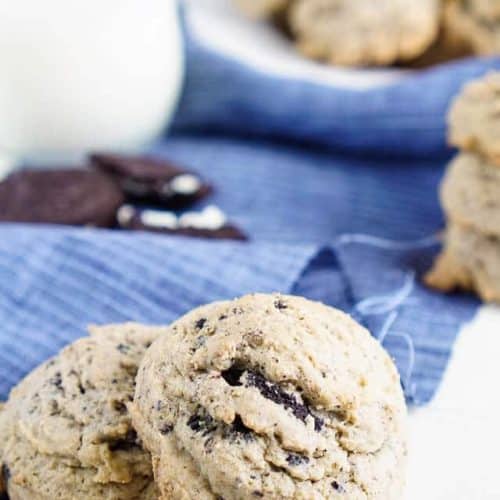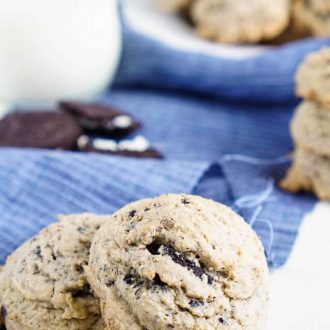 Instructions
Preheat oven to 350 F.

Line baking sheet with parchment paper and set aside.

Cream butter and sugars together until smooth.

Add pudding, eggs, additional egg yolk and vanilla. Beat for about one minute on medium speed.

In a separate bowl, combine flour, baking soda, and salt.

Add dry ingredients to the wet ingredients a little at a time and mix until combined.

Fold in Oreo pieces.

Scoop 1½ tablespoon sized scoops onto prepared baking sheet about two inches apart.

Bake for 11-13 minutes.

Cool on pan for a couple of minutes before transferring to a cooling rack.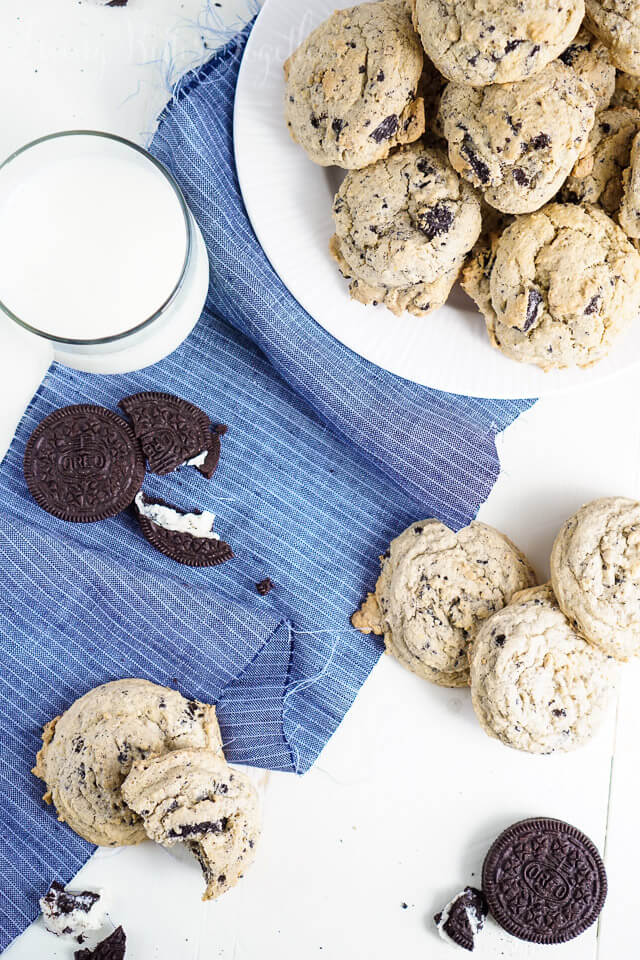 Now that we've taken care of the necessary baked goods. Here are a few more tips to make your road trips a little smoother.
Pack Snacks – On top of the cookies, pack additional snacks so you make less stops and spend less money on the drive. Plus, if you end up in a really remote location for the night, this could be dinner.
Download these 5 Awesome Apps from Day Trips.
Count Backwards – If you know you need to be somewhere at a certain time, count backwards from that factoring in driving time, fueling up, and any detours along the way. Also plan to make at least 2 additional stops for that person who has to go to the bathroom every 30 miles (there's one in every group).
Bring Car Chargers – and watch those batteries alone the way. Whether it's for your phone or GPS, you want to have a backup. Batteries don't last as long when you're on the go and you don't want the GPS on your phone to die when you're stuck in the middle of some country festival in Salem, MA (ahem, Mumma).
Plan Your Stops – Know where you're stopping and how much time you'll have there.
Games – Whether they're for kids or adults, it's good to have a few games to pass the time. Plus, we should all take a break from our phones to enjoy the people we're with. We play The State Game and the Guessing Game, and the State Game – but I can't tell you how to play those, because that would ruin all the fun. Maybe one day I'll make a video. Here are 4 great game ideas for adults.
Bank Clearances – If you're travelling far outside your geographical base, call you bank a few days ahead of time to let them know that you'll be using your card outside the state or country.
Plan Shifts – If you're driving right straight through for a day or two, plan your shifts and sleep accordingly with all the drivers in the car.
Pillows & Blankets – Just bring them, you'll thank me later.
Pets – If they're travelling with you, make sure they're safe and secure and you've brought them food and water. Make sure to include stops for them in your itinerary.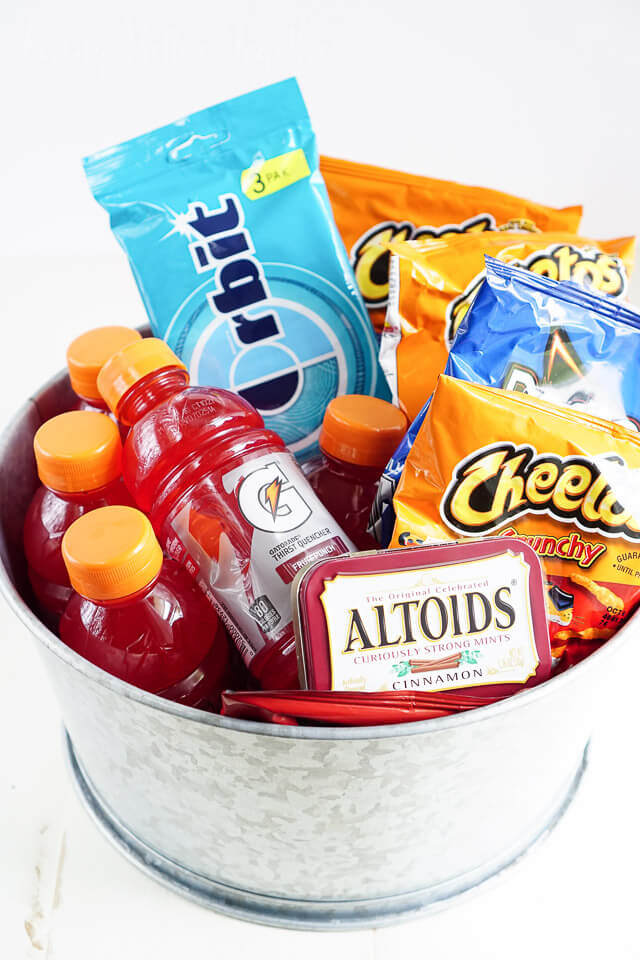 So there you have 'em, my tips for travelling on the road. I packed the boys up a little snack survival kit with some goodies I picked up at Shaws for their trip this weekend. It included Gatorade, Orbit, Altoids, Cheetos, and the cookies. As for whether or not they followed the rest of my advice, who knows. Do you have any end of summer road trips coming up? What are some of your most helpful tips for making them successful? Albertson's Banner Stores are currently hosting The Best Road Trip Ever Sweepstakes, where you you go if you won?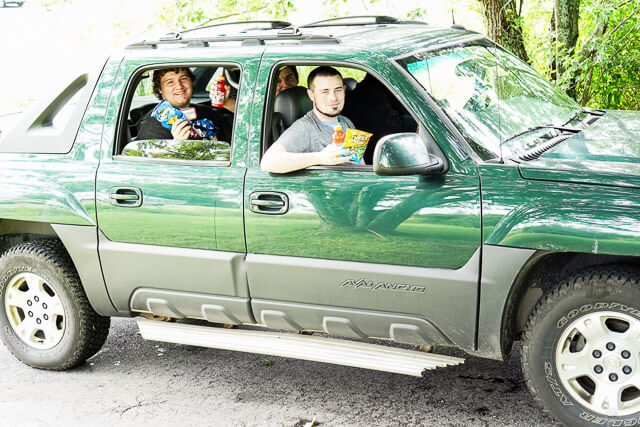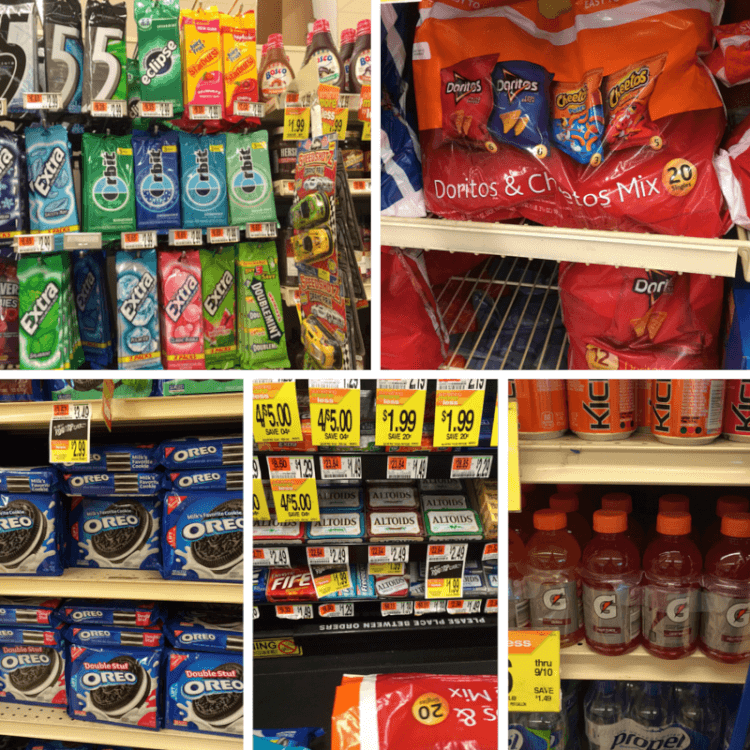 [disclaim]This shop has been compensated by Collective Bias, Inc. and its advertiser. All opinions are mine alone. #RoadTripHacks #CollectiveBias #Shaws[/disclaim]