This post was sponsored on behalf of Alizé Peach. All opinions stated are my own.
This Spiked Peach Punch is the perfect big batch cocktail for spring and summer!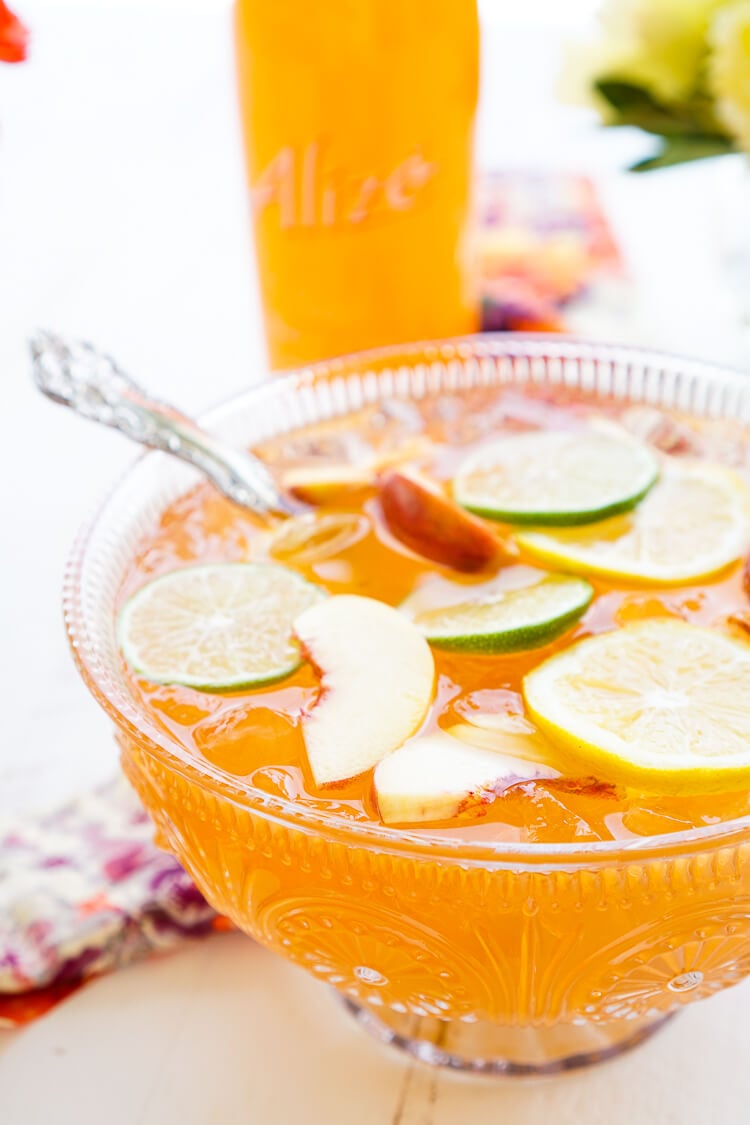 It's been a little quiet around here the last few days because I've been on a train going across the country and it apparently doesn't have wifi! You don't realize how much you depend on something until it's gone, right? And let me tell ya, it's sure made me wish I'd brought some of this Spiked Peach Punch along for the ride!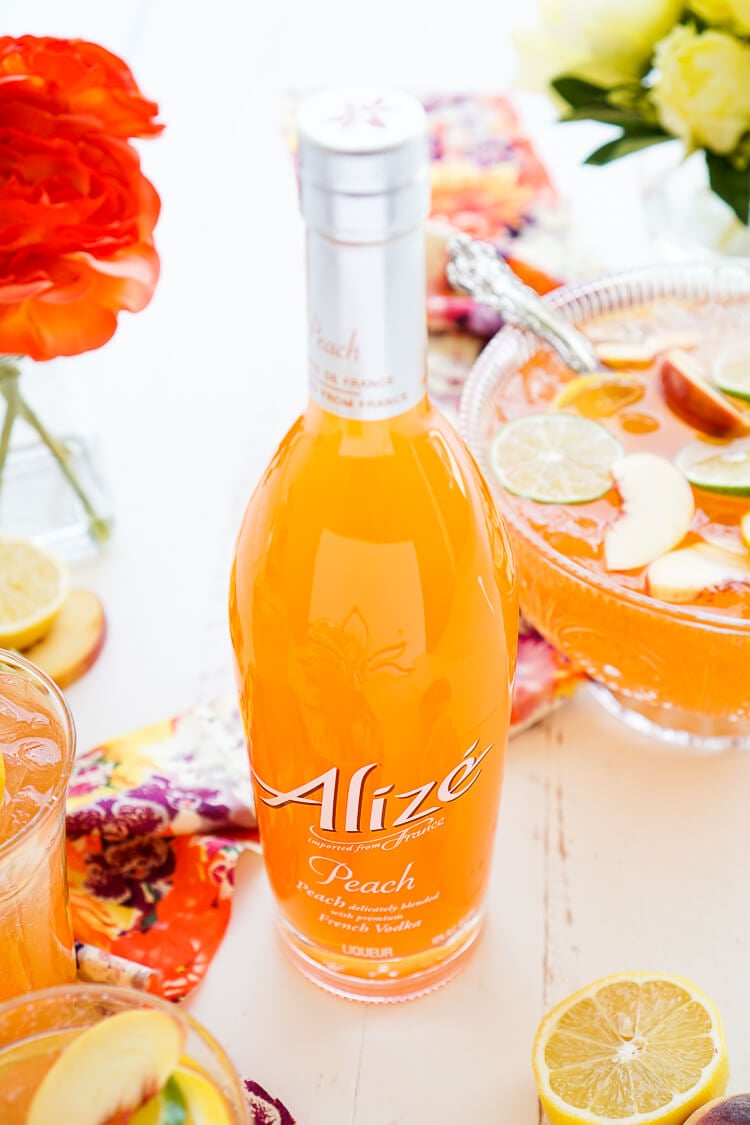 But early this morning we arrived in Denver and it feels like summer! Our Uber driver said they're supposed to get snow this weekend, but we'll be long gone by then, so I'm all about pretending the sunny warm days are here to stay and hoping I'll take them with me in my travels!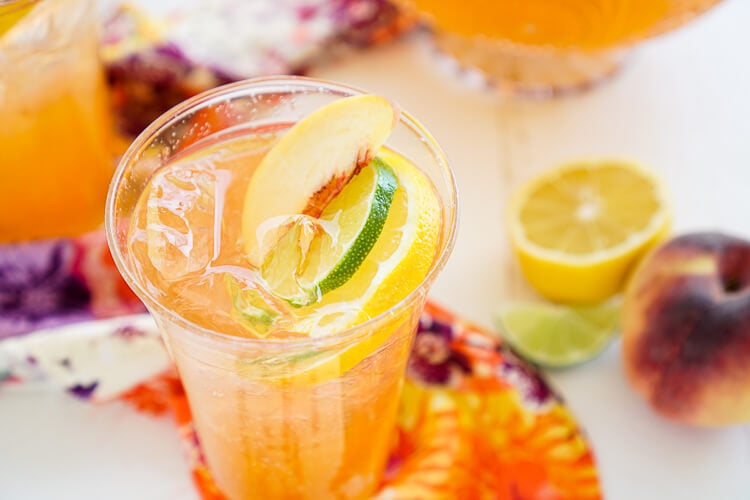 And with summer comes bright, fruity, and fun cocktails! This Spiked Peach Punch is especially delicious thanks to the Alizé Peach, a succulent infusion of ripe, luscious peaches delicately blended with premium French vodka.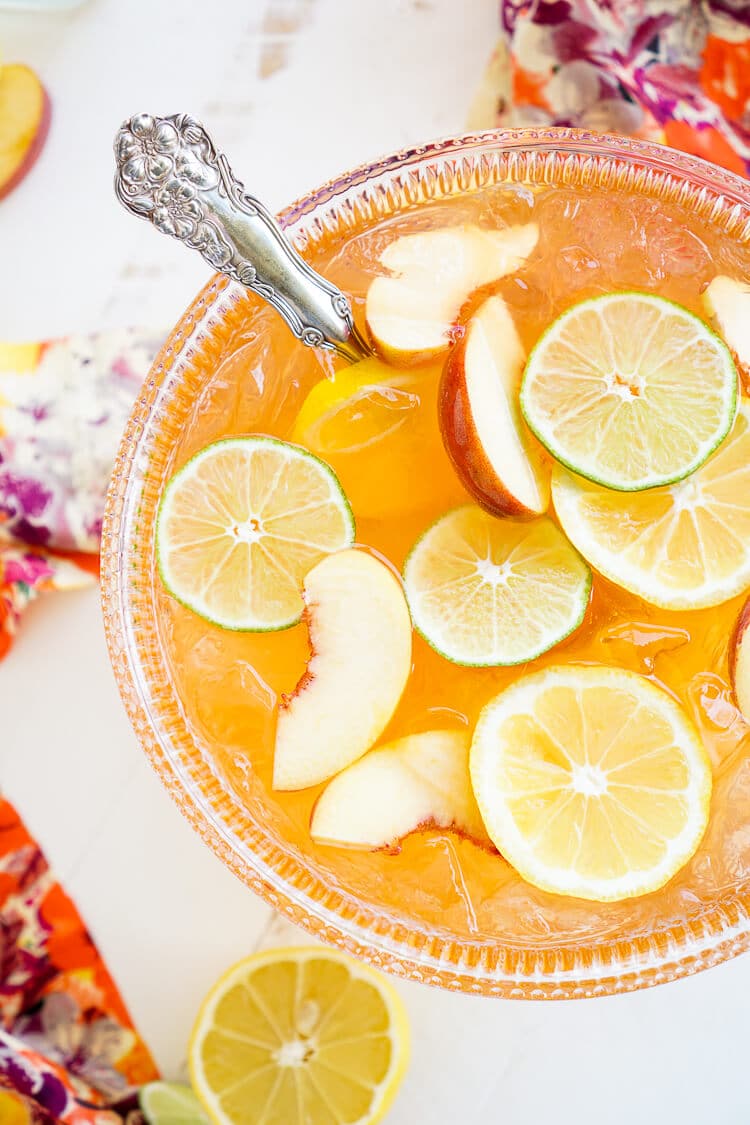 With rum, lime juice, ginger ale, and fresh fruit, the addition of Alizé Peach really brings this drink to life! Plus it's meant to be made in large batches making it the ultimate refreshment for summer gatherings! What special occasion do you want to make it for?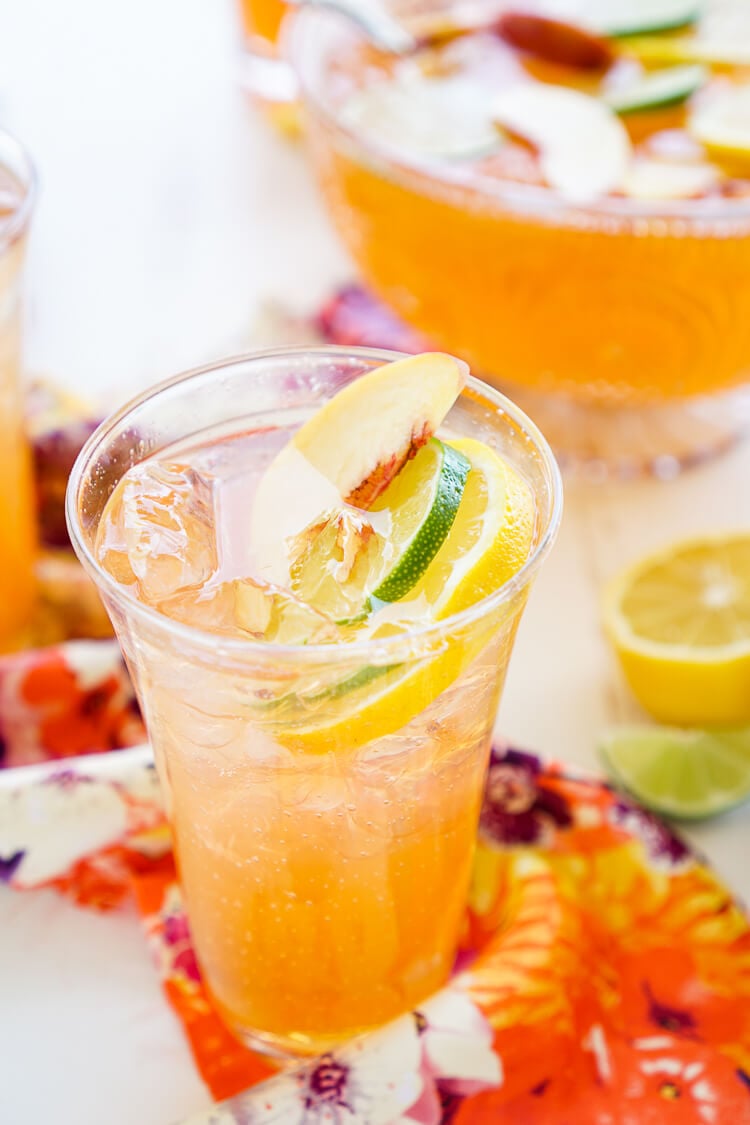 From the jungles of Brazil, the lush hillsides of Chile and the tropical shores of pacific islands, come the nectars of Alizé exotic fruits. Alizé is delicious on the rocks or served in martinis, cosmopolitans, margaritas and mimosas. Uncork the possibilities with Alizé.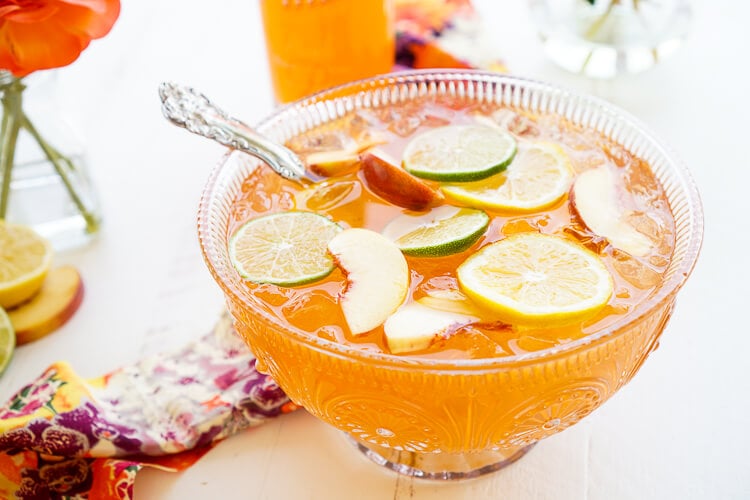 More Punch Recipe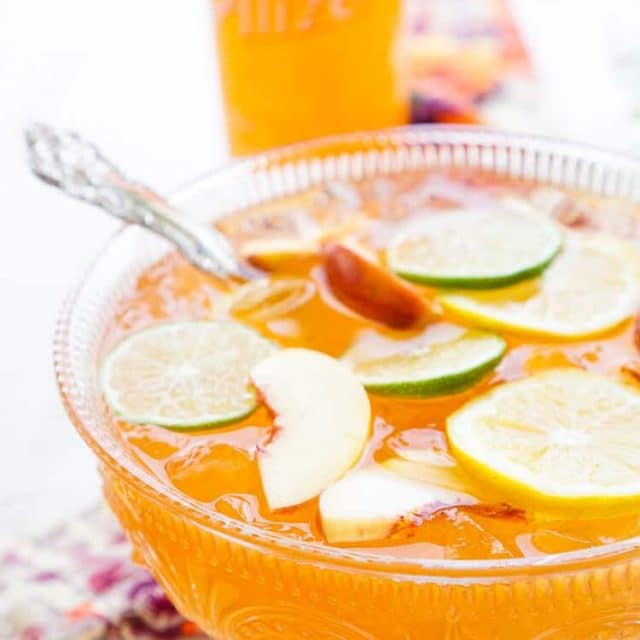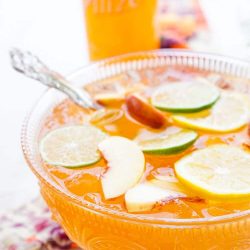 Spiked Peach Punch
This Spiked Peach Punch is the perfect big batch cocktail for summer! Smooth Alizé Peach vodka blends with white rum, lime juice, and ginger ale for a refreshing and vibrant warm weather beverage!
Ingredients
4

cups

ice

2

cups

Alizé Peach

1

cup

white rum

1/4

cup

lime juice

2

liters

ginger ale

Lime

lemon, and peach slices
Instructions
Add ice to a large punch bowl, pour in remaining liquid ingredients and stir, add in the fruit slices.