I've been working on this room since last summer, you might remember my inspiration post here. It took me a while to build everything and find the perfect pieces to complete it, but it's finally done. Except the curtains, curtains seem to be my worst enemy because I can never find any I like without spending a fortune. These ones will do for now as they were cheap and let a lot of light in which will be great for when we're showing the house.
Our dining room is comprised of new and old decor, a refinished family buffet with a great story that you can check out here, a farmhouse table built by my father and I, a beautiful gallery wall you can see more details of here, and some Goodwill chairs that I gave new life!
One of my favorite pieces in the room is my White Twin Calves print from Lucy Snowe Photography and I am so excited to have partnered with Lucy to be able to offer one of my readers the opportunity to win one of her prints! You can enter the giveaway at the bottom of the post!

I'm so pleased with the final product and I can't wait to enjoy years of family dinners around the table I built with my Daddy. Currently, our dining room is more like an alcove, but I hope to have an actual room in the next house to expand the decor! Don't forget to enter the giveaway for your chance to win a fine art print from Lucy Snowe Photography!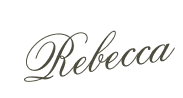 I love to blend my traditional Maine roots and millennial imagination. I have a serious sweet tooth, an Audible addiction, and I'm always up for exploring new places!