Good Morning! I'm so excited to have Miss Rene from My Simple Kitchen here again on Living Better Together! Rene is always inspiring me with her simply delicious recipes and I hope that she'll inspire all of you too! Follow Rene on Social Media so you never miss a post!
Facebook – Pinterest – Twitter – Instagram
I'll let Rene take it from here!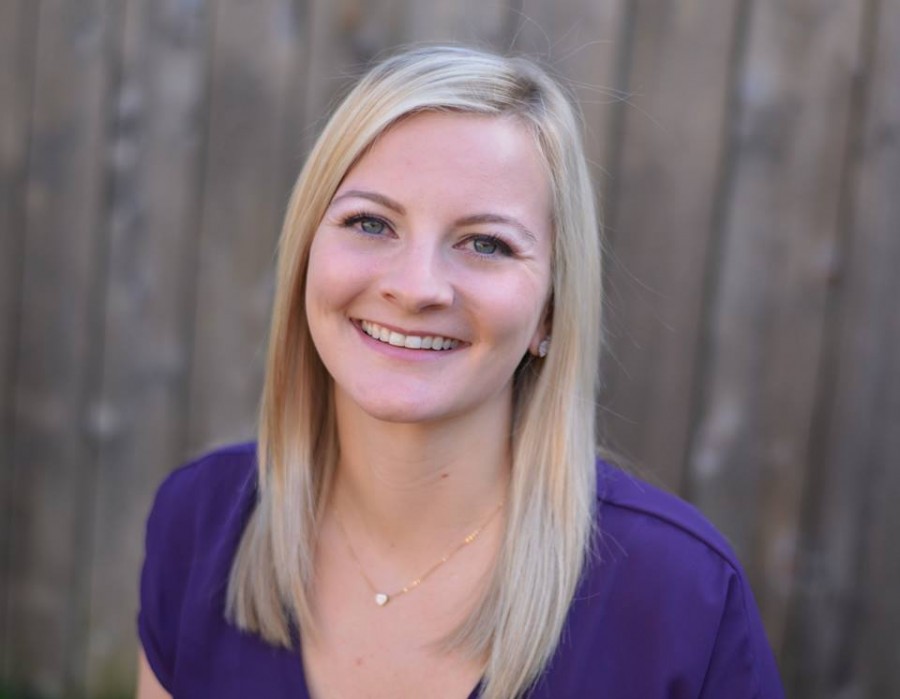 [Tweet "Lemon Cupcakes with Strawberry Buttercream – The PERFECT Summer Cupcake! #recipe #lemon #cupcakes @fickrj5 @mysimplekitchen"]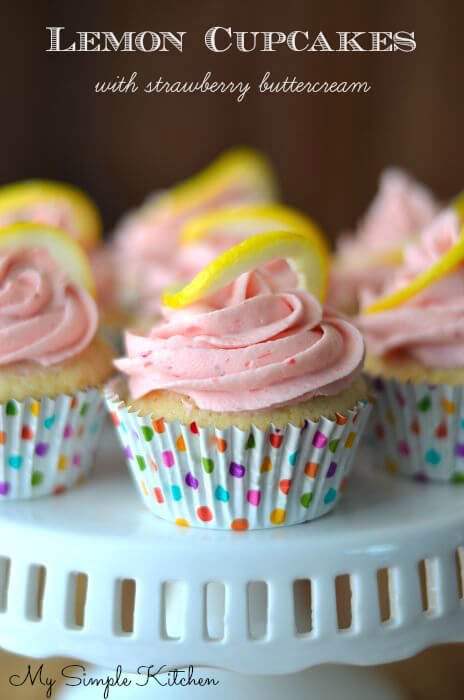 I'm excited to be back guest posting for Rebecca. Last month I shared an easy Shrimp and Veggie Alfredo. Today I'm sharing one of my favorite things, cupcakes. These amazing lemon cupcakes are topped with a fresh strawberry buttercream frosting. I love the combo of fruit and citrus and these cupcakes are probably my new favorite dessert.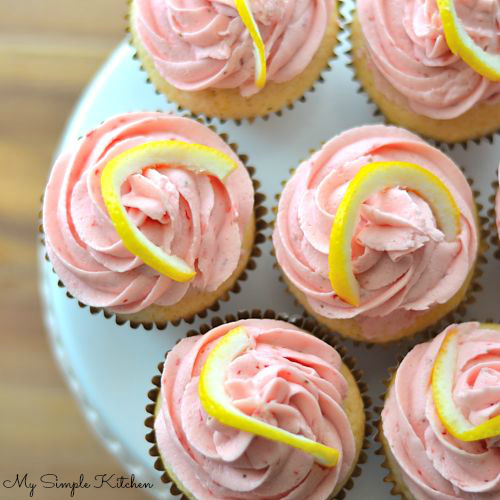 My Aunt is in town from the east coast and we had a big family dinner at my parents Sunday evening so we could all visit. Of course I offered to bring dessert because it's my favorite thing to make. My blackberry filled cupcakes were requested and I couldn't wait to make them again. I was in a baking mood so I started going through my kitchen to see what I had to come up with more cupcake ideas. This is how many of my recipes come about, using whatever I have on hand. I had some strawberries that needed to be used and thought it was a good idea to keep going with the fruit and citrus theme.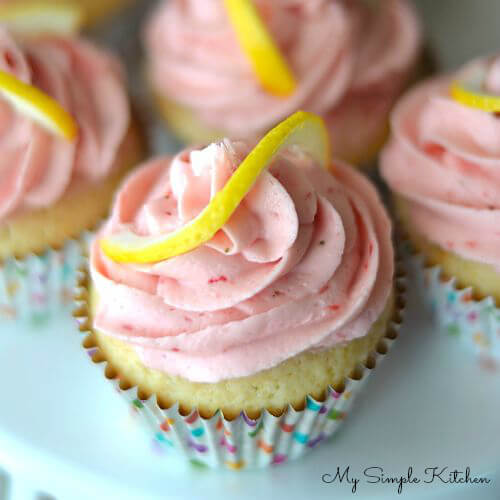 If you don't have fresh strawberries, you can always use a store bought puree or syrup. But if you have them available, it is definitely worth the extra few minutes it takes because nothing beats the taste of fresh berries! I put a handful of strawberries in my mini food processor and blended for about a minute.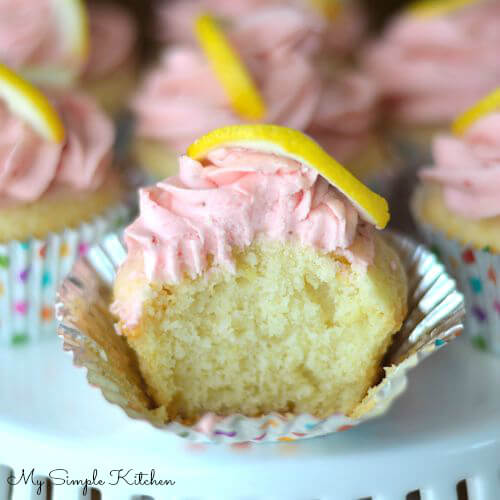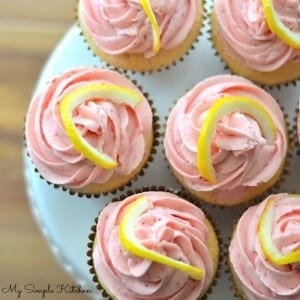 Auto Draft
Ingredients
2

cups

flour

1/2

tsp.

salt

2

tsp.

baking powder

3/4

cup

butter

melted

1

cup

sugar

2

eggs

2

tsp.

vanilla

1/4

cup

milk

3

tbsp.

fresh lemon juice

2

tbsp.

lemon zest

1/2

cup

butter

softened

1/4

cup

fresh strawberry puree

5-6

cups

powdered sugar
Instructions
Preheat oven to 350 degrees F. Line

cupcake pan

and set aside.

Whisk together flour, salt and baking powder; set aside.

Beat together melted butter and sugar until smooth.

Add eggs one at a time, then add vanilla and mix until smooth.

Mix in lemon juice, zest and milk.

Slowly add flour mixture and mix until just combined.

Fill cupcake liners about 2/3 full.

Bake for 18-20 minutes. Let cool completely before frosting.

To start the frosting, beat butter on high until light and fluffy (2-3 minutes).

Slowly add about 3 cups of powdered sugar. Pour in strawberry puree and beat until mixed.

Add remaining powdered sugar until you get desired consistency and beat on high about 2-3 minutes.

Frost cupcakes and enjoy!
Don't forget to check out more of Rene's wonderful recipes at

My Simple Kitchen

!